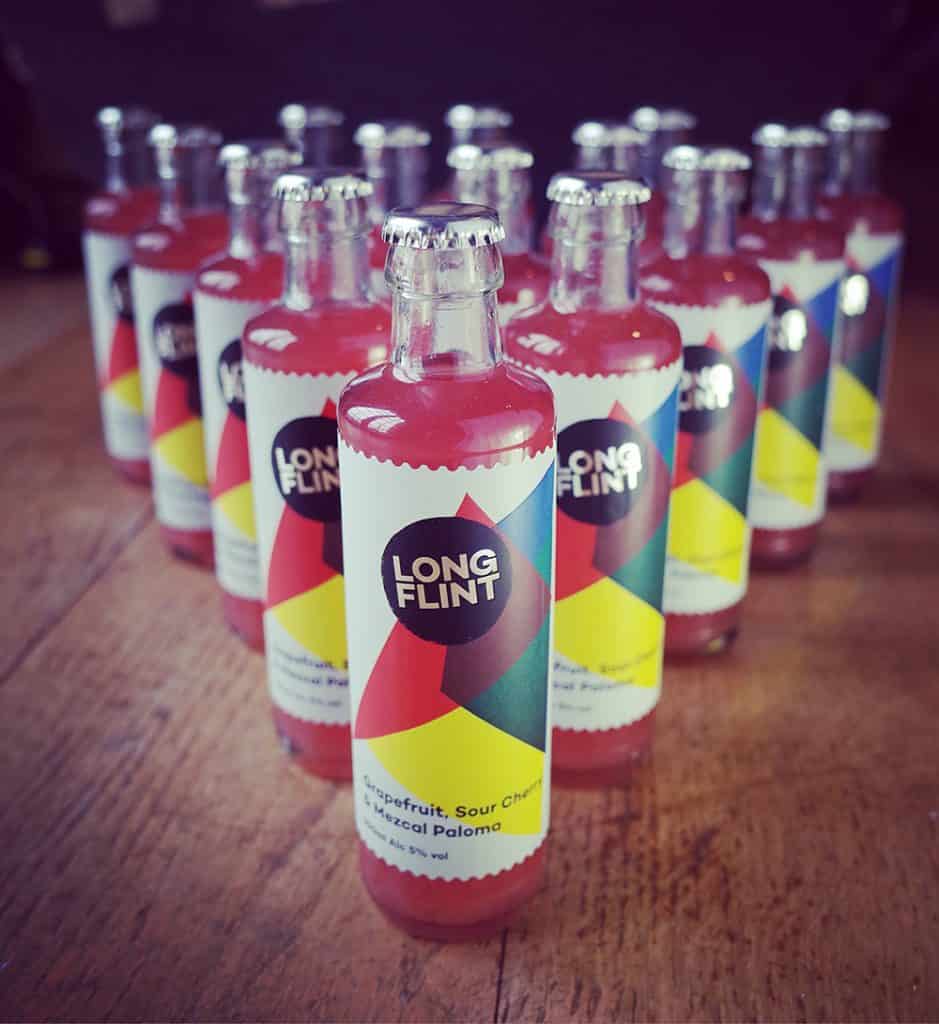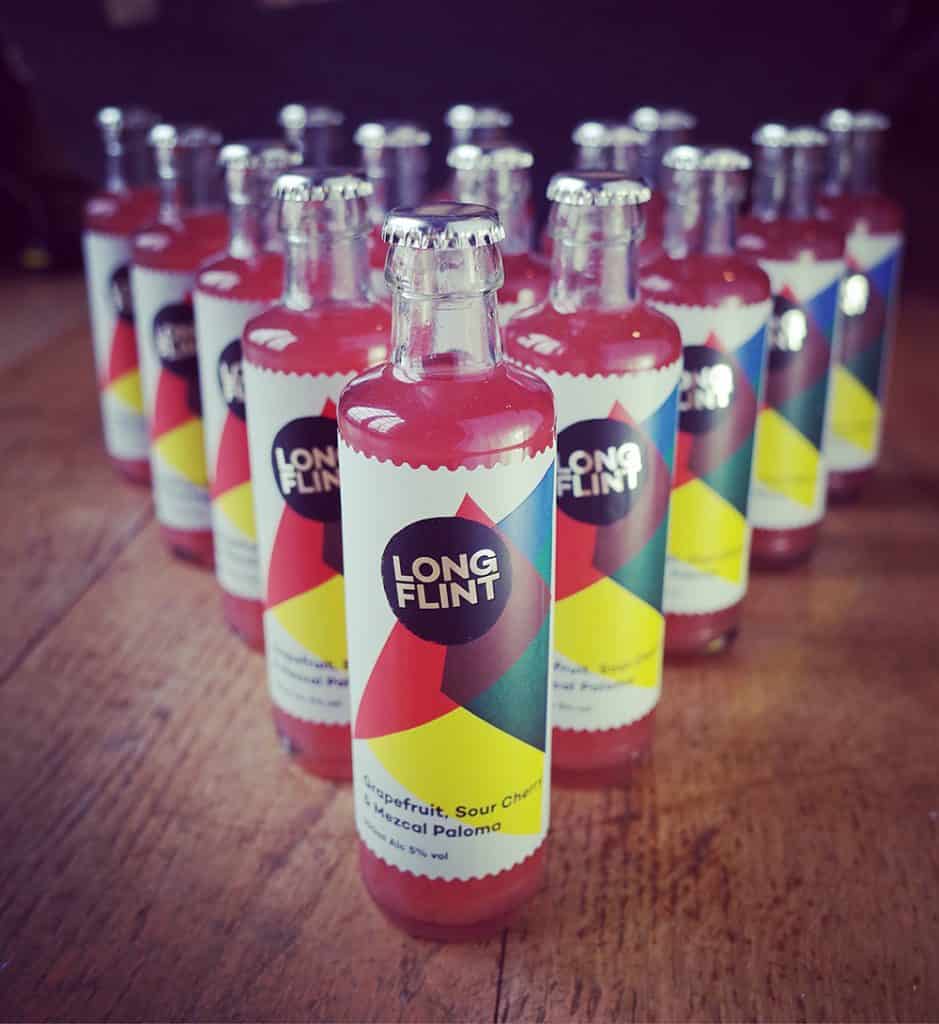 I recently had the pleasure of chatting with James Law who is one of the forces behind Longflint beverages which are low ABV bottled cocktails. By low ABV, I mean low, to date their entire product line is under 6% ABV so these are the definition of quaffable or, to use another alcohol analogy, they're session cocktails.
Longflint came to my attention because one of their bottles contains mezcal, specifically Quiquiriqui Mezcal in the Longflint Grapefruit, Sour Cherry, and Mezcal Paloma. There has been quite a bit of activity in the low ABV area lately, here in San Francisco Hard Frescos has made an impact, while batched cocktails have really struck a chord in many bars. Putting the batched cocktail into a bottle seems like the next step because, yes, while I love every step of making a cocktail at home, many people don't or they just want to get on with the cocktail drinking, especially if you can easily bring it with you to the park, stadium, train, or playground.
Longflint's bottled cocktail has its roots in that other extremely portable beverage, beer, because founder James Law used to work for Crate Brewery in Hackney Wick, London. He noticed a product gap in one of the critical junctions of London life; as soon as the sun comes out all the outdoor bars become heaving petri dishes of humanity. Everyone drinks beer but if you want something else you're pretty much restricted to Prosecco. With that picture front of mind James got an idea, "that intersection of craft beer and craft spirits struck me, what if you could make pre-batched cocktails using really great ingredients and craft spirits?" Wouldn't that expand the menu options for those brief moments of London sun shine and brighten all the others spent inside bars across the UK?
In truth the idea was a bit more dynamic than that. James and his partners were trying to create a really ethical session cocktail; that is something that tasted great, was created from high quality ingredients, and that you could drink throughout a long afternoon.
So, as the Longflint crew were doing their R&D and reaching out to initial spirits partners mezcal wasn't the most obvious partner. James noted that agave spirits are "new to Britain. We've had the worm in the bottle stuff over the years so the concept of agave spirits as something to be sipped and enjoyed like a single malt was a new idea."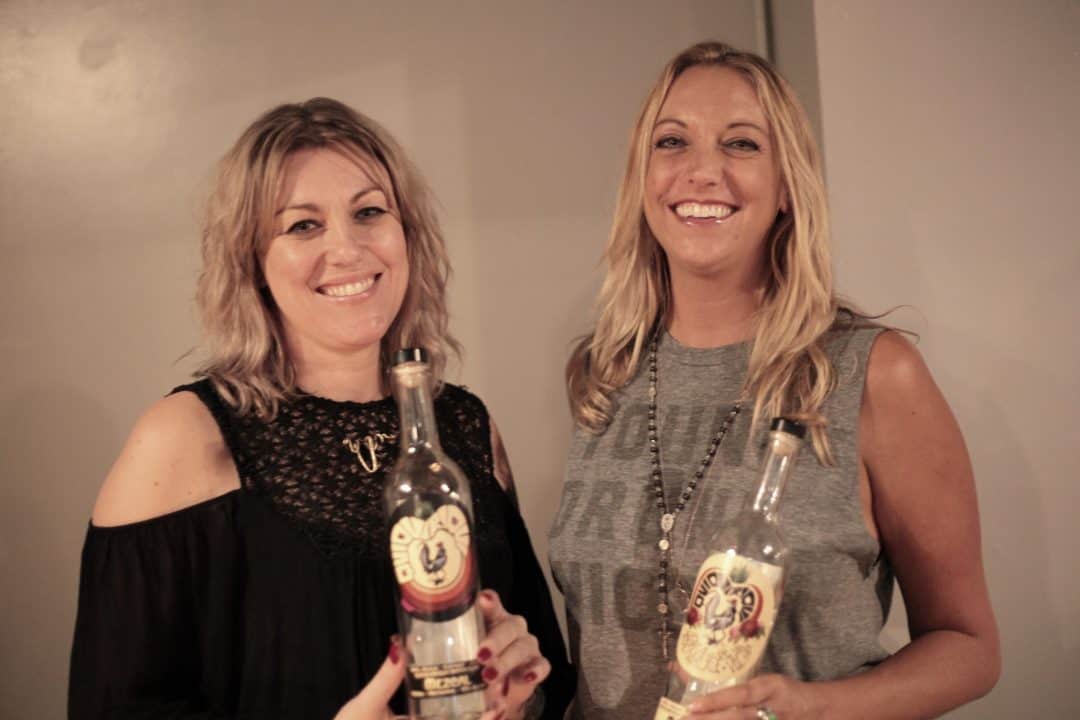 Enter Melanie Symonds who created the Quiquiriqui Mezcal brand and has been a long time London bar presence. James says that Melanie was "pioneering, an ambassador for the entire category." He was relatively new to mezcal but "as soon as I tasted grapefruit and mezcal together I thought, is there a way to get this into a bottle?" So he approached Melanie and she said "Let's try it" off the bat.
If you know Melanie this makes complete sense. But for James it was a surprise because "Most people say 'maybe' because they're small, and fiercely protective of their brands." But Melanie being Melanie, she's fiercely protective and experimental so she was open to the idea.
She told me that Longflint's cocktail surprised her because it was "fresh with distinct individual flavors that tasted natural like the drink had just been mixed and you could actually taste the base spirit." She continued by saying that "Mezcal in the UK is still a relatively unknown quantity outside of the industry and we struggle a little getting new audiences because we don't have the sipping culture here when it comes to alcohol. Everything has to be pints or spirit with a mixer which means asking people to sip neat mezcal is sometimes a little alien for consumers so I thought this would be a great way to introduce mezcal to a new audience without dumbing it down too much. I was really keen to have a cocktail that was't too sweet and actually tasted of mezcal and the guys at Longflint did not disappoint, I think the drink is delicious!"
The response among drinkers so far has been extremely positive. They're selling quite a bit in London, even through local Whole Foods stores. While Longflint has a wider product line that embraces other craft spirits, the mezcal cocktail is still their best seller; yet another space where mezcal truly is king. As for what people are saying about it, that all depends on the type of drinker. Per James: "People who love mezcal and love beer say 'yeah that's amazing!' Others get a bit freaked out by it. I love that people have a very strong response to it. There have been lots of crimes over the years of putting cocktails in bottles. Lots of people are skeptical but once they taste it, they love it. It's all about showing people that we're using quality craft products to make the best drink you can. Industrial drinks use artificial flavors, but we come at it from a completely different angle."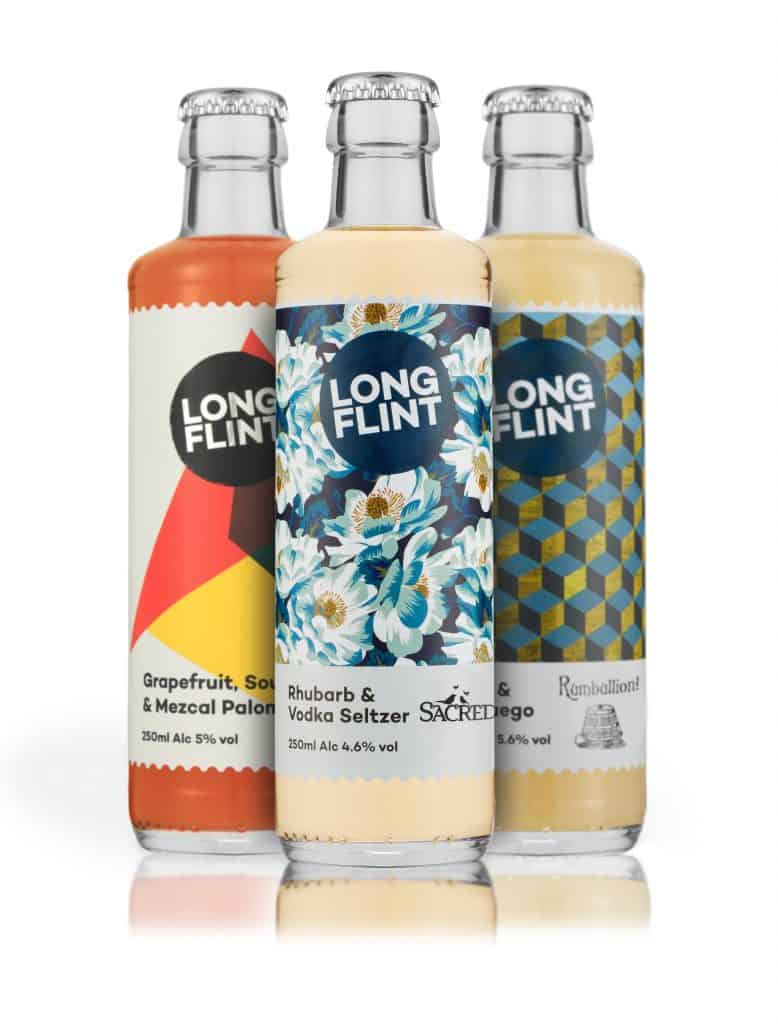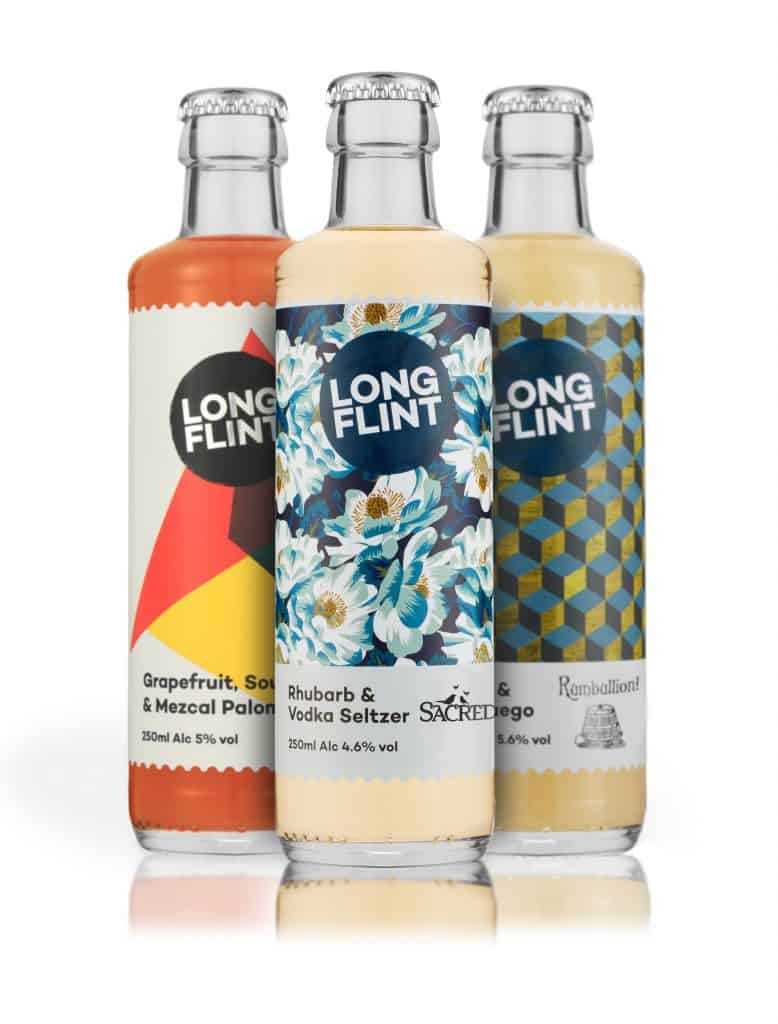 As an example of just how different the Longflint approach is James delved into the science that defines their bottled cocktails. They went the molecular direction and melded it with the artisanal tradition of craft distilling because they focus on using carbonation as an ingredient. James is really into the fact that carbonic acid changes the flavor of a drink and introduced me to Ryan Chetiyawardana's contributions to the local cocktail culture at his London bar, Mr. Lyan.
Ryan has been batching and bottling cocktails as well but he's also been pushing cocktails in the exact opposite direction of the San Francisco gospel that proclaims thou shalt only use fresh and seasonal ingredients in your cocktails. Ryan proclaims that Mr. Lyan is "the first cocktail bar globally to use no perishables whatsoever, no fruit and even no ice, meaning the amount of waste is significantly lower than any other bar." Longflint borrowed Ryan's fixation on using carbonic acid in the place of citrus as the basis for their batched cocktails. It's an Alice in Wonderland idea but the chemistry is sound and, as Mr Lyan argues, actually very sustainable. That's a concept that I definitely kicked around at Tales of the Cocktail last week and, as it ends up, the judges for Tales' Spirited Awards must have been listening along because Ryan's newish bar Dandelyn at the Mondrian in London was awarded the prize for Best International Bar Team. But for James it boils down to one thing, that flavor "really gets your tastebuds ready for a drink." We're with him on that front!