Juerte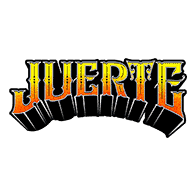 Jorge Viveros is working in partnership with the master distiller of Juerte, Gerónimo Rosainz, to bring this destilado de pulque out of obscurity.
Pulque was once the most popular alcoholic beverage in Mexico but after beer displaced it the beverage lapsed into obscurity. New found interest in recent decades means new pulquerias are appearing in Mexico, the old haciendas that host pulque fermentation are reinvigorated, and the wonderful spirit made from pulque gets a chance to make a new name for itself.
The brand is being imported by Back Alley Imports which is making quite a name for itself as it scopes out lesser known Mexican spirits like Juerte, and a Comiteco. They also import a number of Mexican wines and beers.
www.backalleyimports.com/destilados-de-pulque
Mezcalistas coverage:
Conversations in Agave: Juerte
All Juerte Brand Mezcals
Juerte is a destilado de pulque which is a fermented beverage made from the sap of the agave plant.