Mezcal Nacional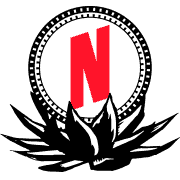 Each of Mezcal Nacional's labels commemorates a critical juncture in Mexico's history.
The 1938 commemorates the nationalization of oil while the 1937 commemorates the massive 7.3 Orizaba earthquake in Oaxaca. Although Mezcal Nacional is absolutely committed to providing truly premium mezcales, they are also keenly aware that the ability to continue to provide mezcal is inextricably linked to the sustainability of the agave itself. Fortunately, the production of premium mezcales and agave sustainability need not be at odds with each other.
In order to ensure the ability to continue to produce premium quality mezcales from the best agaves, Mezcal Nacional is aggressively engaging in reforestation efforts of wild agaves as well as the farming of the traditionally wild agave varieties required in their mezcales.
All Mezcal Nacional Brand Mezcals
Mezcal Nacional celebrates critical moments in Mexico's history with its labels and expressions from across Oaxaca.