We like
Mezcal

and we think you should, too
Mezcalistas is dedicated to raising awareness about mezcal all over the world, one copita at a time.
an introduction
To first understand Mezcal, you have to understand how firmly rooted it is in myth and culture. Learn the basics of mezcal, from history to production process.
Dive In
Our Mezcal Database
Over the years, we have been collecting information about the different types of agave distillates in the market. Search our database that includes more than 400 expressions by brand name and/or agave type. We are continually adding information.
Find My Perfect Mezcal
Tasting Notes
Our guide to the world of flavors of mezcal, sotol, bacanora, raicilla and more.
Get the Notes
The Blog
Discover little-known producers, steep in tradition, water your taste buds, learn about the farmers and craftspeople who dedicate their careers to agave, and more.
See All
Tour the Regions
We acquaint you with mezcal country and connect you with local guides who create incredible experiences that help you understand not only where mezcal comes from and how it is made, but how it intersects with the local culture via art, food, and community. Check out these quintessential destinations.
Touring Mezcal Country
Your mezcal adventure starts here with information and resources to plan your journey into the world of mezcal.
Begin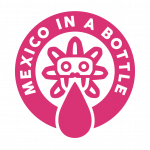 Experience Mexico in a Bottle
Celebrating the essence of Mexican culture and a living link to history, tradition, food, art, and music – life and death all in a bottle.
Check it Out