Santo Cuviso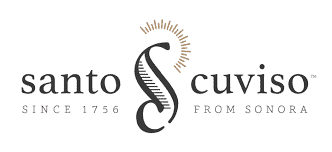 Santo Cuviso means "Holy Mezcal" or "Holy Bacanora" – a name given to it by the local Opata tribe and reported by a German missionary as he traveled through the area in 1756. Santo Cuviso is currently made by Maestro Bacanorero Rumaldo Flores.
It is part of the Casa Santeros company which also produces Santo Pecado. The company is currently building a new distillery on the ranch belonging to the Oroz Coppel family who are also partners in the project. The new operation will be completely vertical, with all agaves used in production grown on the ranch and then distilled in the new distillery.
Mezcalistas coverage:
All Santo Cuviso Brand Mezcals
Santo Cuviso is a bacanora produced by Rumaldo Flores. There are three expressions, a blanco, Uvalama and Anis that reflect the flavors of Sonora.