Pluma Negra Mezcal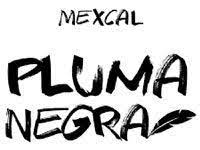 Pluma Negra proudly presents four expressions of Mezcal that embody the essence and complexity of this distinct spirit – deep rich flavors on the palate, and aromas that can be both delicate and robust on the nose – Espadín, and a cocktail Espadín, Tobalá, and Tepeztate.
All Pluma Negra Mezcal Brand Mezcals
Pluma Negra is cultivated and distilled by the Hernandez family who have produced Mezcal in the region for nearly 45 years in San Juan del Rio, Oaxaca. Our Maestro Mezcalero, Rodolfo Hernandez, is a third generation Mezcalero who uses time honored traditions to create Pluma Negra - animal drawn tahona to crush the maguey, pine barrel fermentation, and double distillation in copper pots.