Fidencio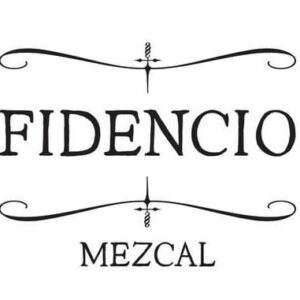 Fidencio Mezcal is a brand owned by Arik Torren and Amy Hardy. It is produced in Santiago Matatlan by Fabrica de Mezcal del Amigo. Fidencio Jiménez, the namesake for Fidencio Mezcal, started making mezcal over 100 years ago when he moved to Santiago Matatlán, Oaxaca. His life as a mezcalero was one of trial-and-error, learning from peers and mistakes. In those days, the equipment was formed from the land: clay pots for fermentation/distillation and storage and river reeds for tubing. Fidencio and his son Enrique worked closely to perfect their craft and to pass down their knowledge to the next generation. When Isaac Jiménez, Fidencio's grandson, became the mezcalero, there were a number of technological improvements that were adopted. In the 1930s the introduction of copper greatly improved the efficiency and safety of the still. In 1943 the Pan-American Highway came through Oaxaca and left its mark on the region; transportation became faster and cheaper. Around this time, oak barrels replaced clay pots for storage. This resulted in the second major impact of this time: aging. In those days, a batch of mezcal was loaded on a truck and sold, town-by-town, sometimes taking months to sell through a batch. As the mezcal spent time in the oak barrels, it took on additional, tasty characteristics. In the 1950s, business was good and profits were used to buy land and expand the agave fields. This allowed total control of quality and production. By the 1980s, the Jiménez family was aging, bottling and exporting mezcal. The torch was then passed to the fourth generation of Jiménez mezcaleros, brothers Octavio and Enrique. While learning the craft throughout his youth, Enrique left to attend university in Oaxaca. He graduated with a degree in industrial chemical engineering. Enrique could not resist the call of his roots and returned to the family business, but not without many new ideas. In 1993 Octavio and Enrique began bottling under their brand Mezcal del Maestro. Enrique, always the innovator, dreamed of a mezcal that was the purest expression of Espadín.
In 2006, Enrique branched out on his own and began construction of a new distillery and a dream: Fabrica de Mezcal del Amigo. This new distillery was designed from top to bottom by Enrique and incorporates all the features found in traditional mezcal distilleries—all except one, the radiant heat oven found in tequila distilleries. This oven is the first of its kind in Oaxaca and is the defining force behind the creation of Fidencio Unico (Sin Humo).
Today, Enrique Jiménez brings generations of knowledge and tradition to Fidencio Mezcal as well as his own label Del Amigo. Under his stewardship, the family also biodynamically farms much of their agave (Espadín is 100% estate) used in the mezcal production.
www.fidenciomezcal.com/
All Fidencio Brand Mezcals
Fidencio Mezcal is a brand owned by Arik Torren and Amy Hardy. It is produced in Santiago Matatlan by Fabrica de Mezcal del Amigo.

Sorry, no content matched your criteria.