OAX Original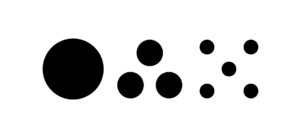 OAX Original is a new mezcal brand with a decidedly artistic bent, as proven by the rather striking ceramic bottles, which are inspired by both Mexican (pre-Hispanic) and Euro-American Modernist architecture designs, and created by Laura Giraudo and Roberto Bernasconi of the Brooklyn-based Bardo Industries. The bottles also arrived in a silk-screened kraft box.
Maestro Mezcalero Enrique Hernandez Zenea follows the lunar calendar and the rains in choosing when to harvest and produce, a mystical practice that is connected to honoring the land and what it offers.
All OAX Original Brand Mezcals
OAX is a just-launched mezcal from Maestro Mezcalero Enrique Hernandez Zenea. This collaborative artistic endeavor presents the distinctive flavors and raw beauty of wild agave through three limited-edition expressions: Arroqueño, Tobalá, and Tepeztate.