Tileño Mezcal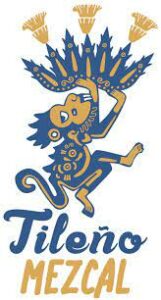 Tileño Mezcal is a 100% organic and artisanal product cultivated in San Baltazar Guelavila and bottled in San Martín Tilcajete, two Zapotec towns located in the Central Valleys region of Oaxaca State. The label is a representation of Zapotec symbols, codices and border patterns.
Tileño is the name given to inhabitants of San Martín Tilcajete
TIL / Place of dyes. The town is world-renowned for its production of wood-carved figurines known as alebrijes.
About the label:
1 |THE MONKEY represents the Tona (Spirit Animal) of the Nahuatl number eleven in the Zapotec calendar and means "Lord of the Arts and Appreciator of Life and Nature."
2 |THE BORDER PATTERNS signify the continuity of life and perseverance- primordial characteristic of ceremonial centers such as Mitla and Monte Alban.
3 |THE SNAIL signifies contribution and helping others.
4 |THE BUTTERFLY embodies happiness and fertility.
5 | THE MAGUEY FLOWERS symbolize the flower of life and its cycle: birth, growth and reproduction of new life through seeds.
All Tileño Mezcal Brand Mezcals
Tileño Mezcal was launched in 2014 and was founded and distilled by José Angeles Elias in San Martin Tilcajete.