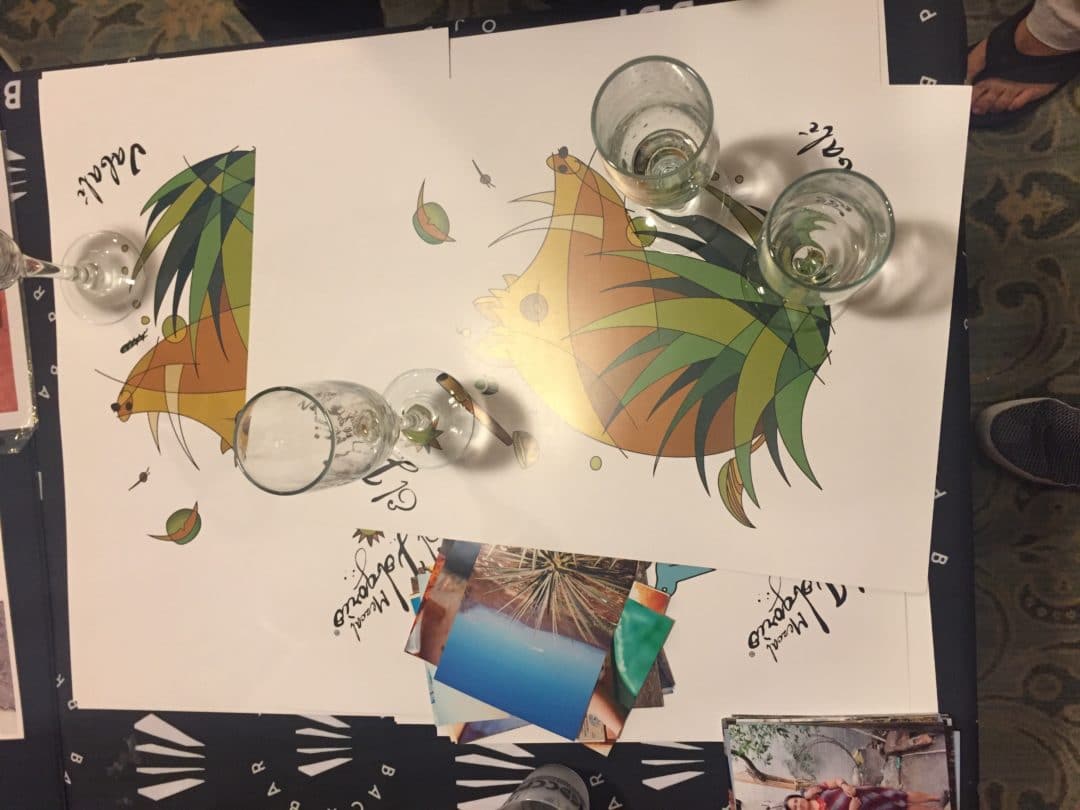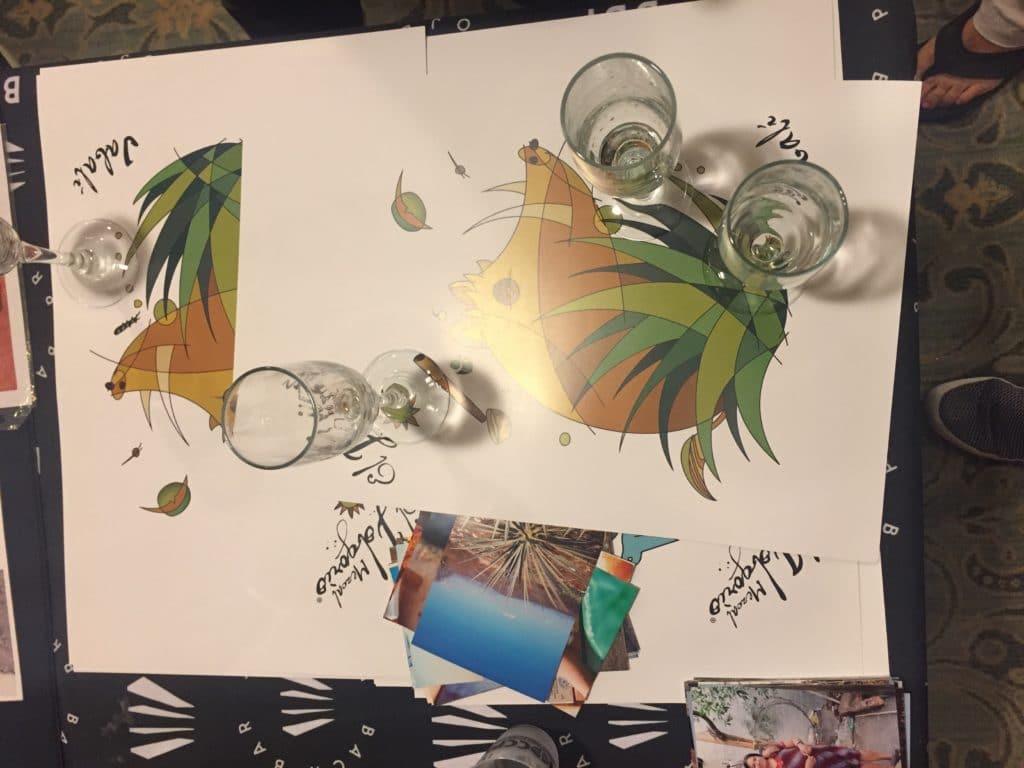 I'm just back from Tales of the Cocktail 2017 and there's no rest for the weary, or is it guilty?, so I'm going to jump into this quick recap of the trip and then get back to our regularly scheduled business.
Agave love
The best thing about Tales is that it draws in everyone from the agave world, the floating culture of agave spirits assembles there, so it was fantastic to see all the familiar faces and many new, all united by a single passion. The mezcal world is very collegial: Sure, we're all working and explicitly this is an educational opportunity, but it's also incredibly social. I was thrilled to meet lots of people who made the trip to Tales who don't even work in the industry, they just came because they are obsessed with agave spirits and wanted to know more. We really are part of a community.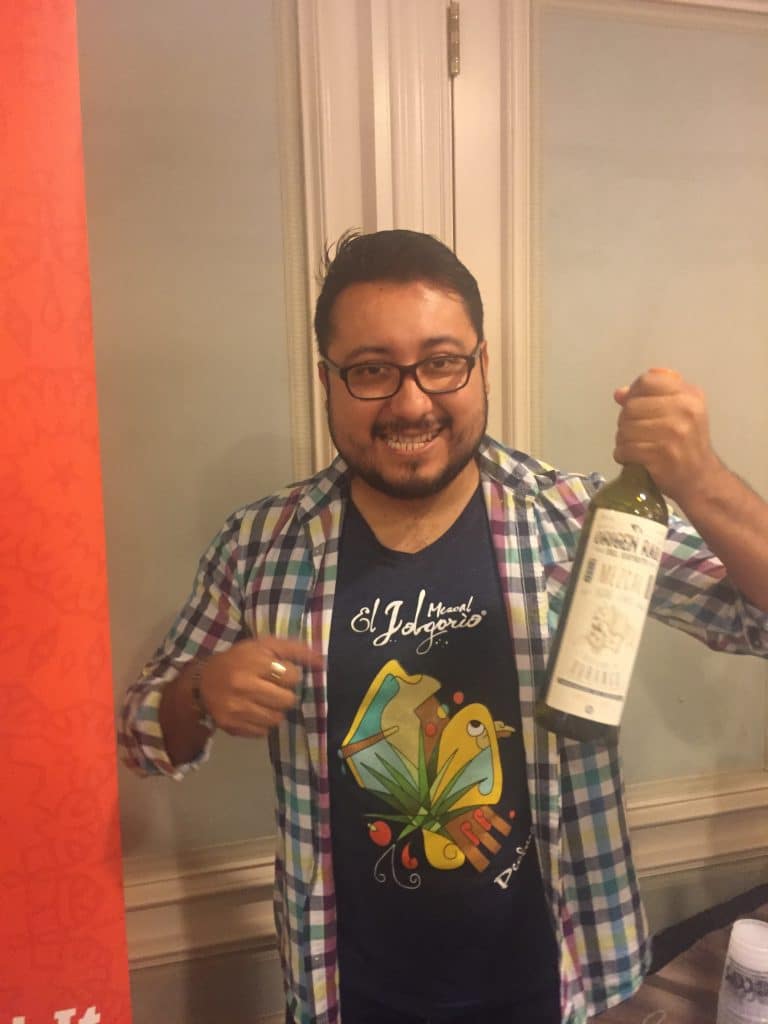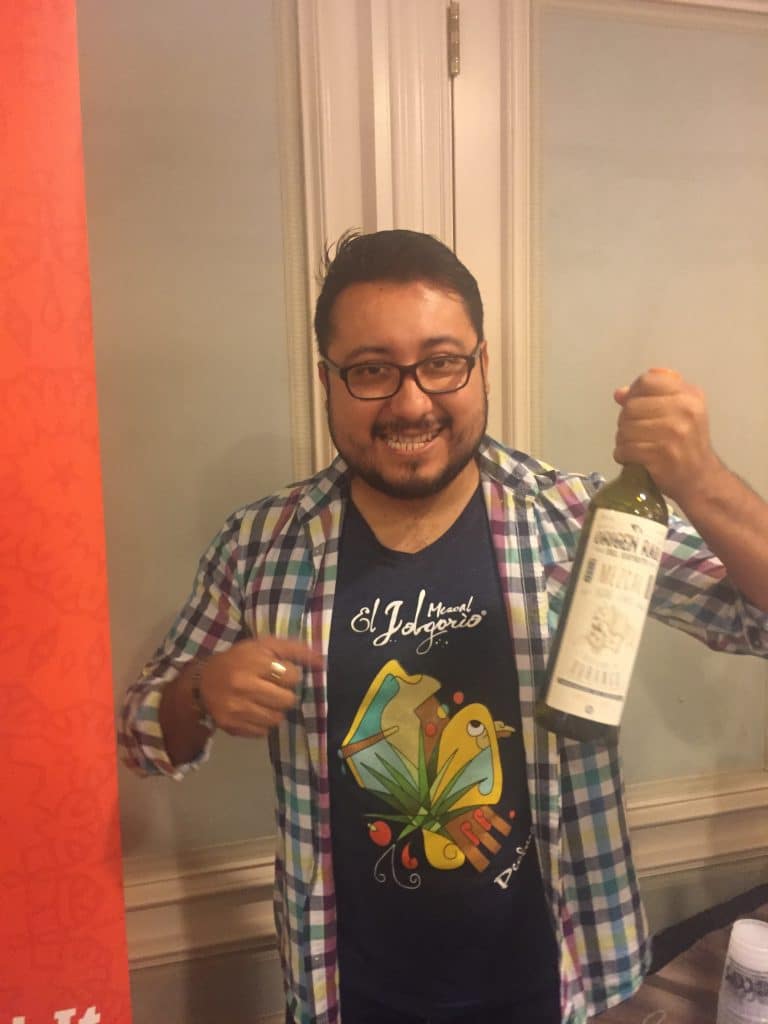 Speaking of education, it's obvious that we need more of it. Everyone understands the basics but there are lots of questions about the next level especially about how NOM 70 changes the definition of mezcal, how to understand the various sustainability projects, and what's going on in the larger agave spirits category throughout Mexico. Put another way, we are rapidly leaving the stereotypes of worms, mescaline, and tequila's "smoky cousin" behind, but we have a lot of work to do in positively defining mezcal for the future. We're working away on a variety initiatives to do this so expect to hear more from us soon.
One specific initiative that we launched at Tales is Mezcal Week 2017 so put November 5-12 on your calendar. This is a fantastic opportunity to spread the gospel of mezcal. Bars and restaurants, sign up up today. We'll have a map of all the events up soon and you'll be seeing our promotions starting in August. To pre-empt the two most asked questions at Tales:
Yes, it's global! Last year we had events in the U.S., Mexico, Australia, England, and more. This year we want as many countries as possible.
Yes, you can be as creative as you want!
All that you've been led to believe is true
As you've probably heard, New Orleans has an incredible cocktail culture. There are the old standards like the Sazerac, crazy gotta-try-them-at-least-once drinks like coffee and bourbon slushies at Erin Rose, but also an amazingly high median level of bar talent surmounted by some truly ridiculous skills and ideas. Compére Lapin's Millennium Falco pops to mind (if my notes are to be believed: Cold brew coffee, Branca Mentha, Averna, Galliano, pink peppercorn, bitter lemon all served in a ceramic tiki cup) and all the classics at Bar Tonique like a Vieux Carre or Ramos Gin Fizz. Tales obviously has a home in New Orleans for a reason and the nation's (even a fair number of global people as well…) bartenders have a great central meeting location. Speaking of the bartenders, it was fantastic to talk shop, hear about new bars, updates on old ones, and all the like. The devotion to craft in this space is really stunning.
The vibrant dining scene in New Orleans is just as exciting as you've heard and only growing. All those bold names everyone tells you about are great but I stumbled upon one after another smaller neighborhood restaurants that were equally exciting. Shaya stands out in my mind as a very special dining experience but I've added a fair number places like Suis Generis to my list based on walk bys and raves from other people.
Abita is the grandfather of the local independent brewing culture and should be incredibly proud of their suds and progeny because the city's brewing scene is on fire. When you can find such craft beer variety and so much of it in a single town, you know something is going right. I managed to sample quite a few local craft brews, not a bad one in the bunch, and many that I want to revisit. Unfortunately I only managed a single brewery stop but what an experience because a few hours hanging out at Second Line Brewing's patio is such a delight. The beer is fantastic but the company is almost better. I hung out with a rotating crowd of regulars and spent the whole time talking. And that wasn't unusual because all of my time in New Orleans was marked by incredible casual interactions with locals. All that talk made me wonder why we don't have more casual conversations here in San Francisco. Maybe it's just the tourist state of mind, maybe there's more to it.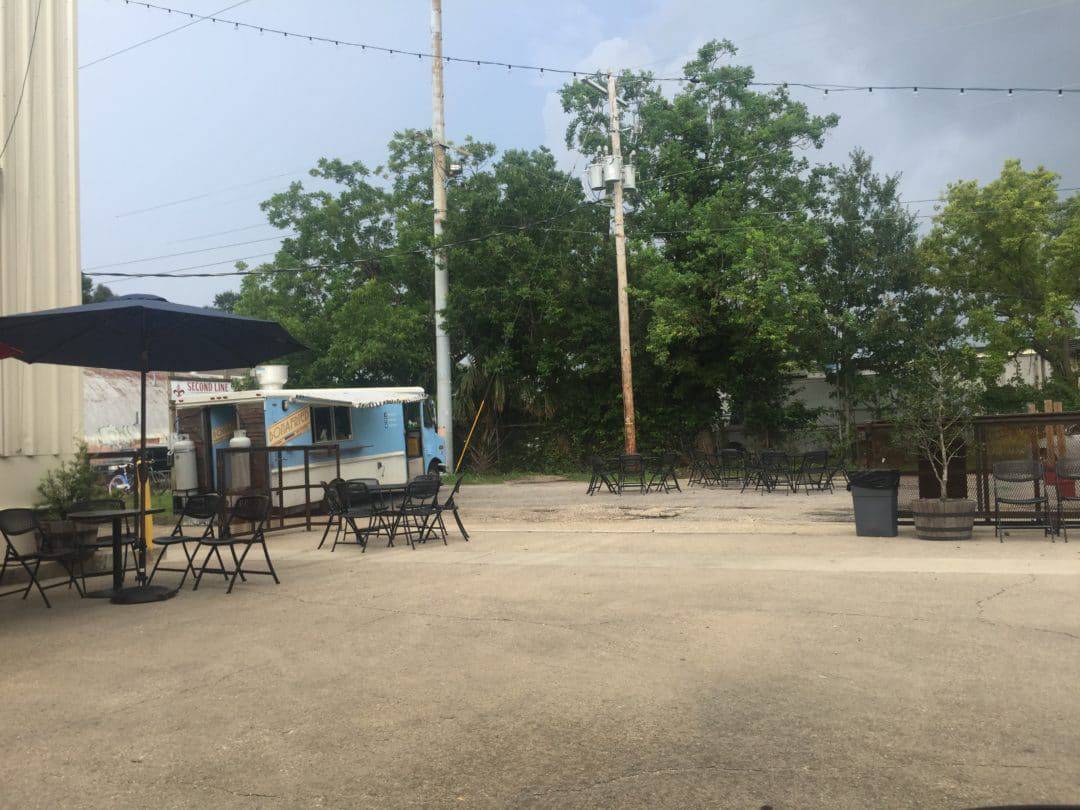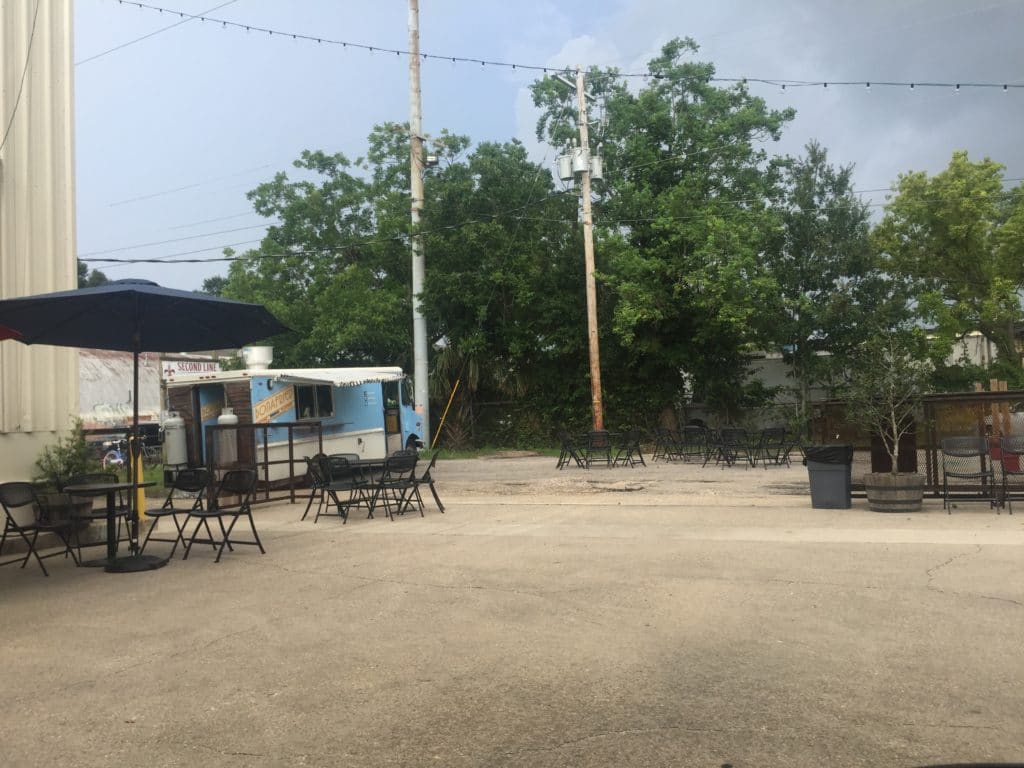 The city of New Orleans is obviously going through its own transformations. You can still see the markings on houses from Katrina but it feels like the big issue now is a back handed result of that disaster because neighborhoods like the Bywater which were most impacted by the flood are now in the throes of aggressive gentrification and AirBnBization. I write that after having stayed at an AirBnB so obviously this isn't an easy issue. It's global in scale and so obvious that neighborhoods are having a really tough time coping with these changes. I heard lots of complaints from long term citizens about this and saw lots of signs, there's definitely a social ferment.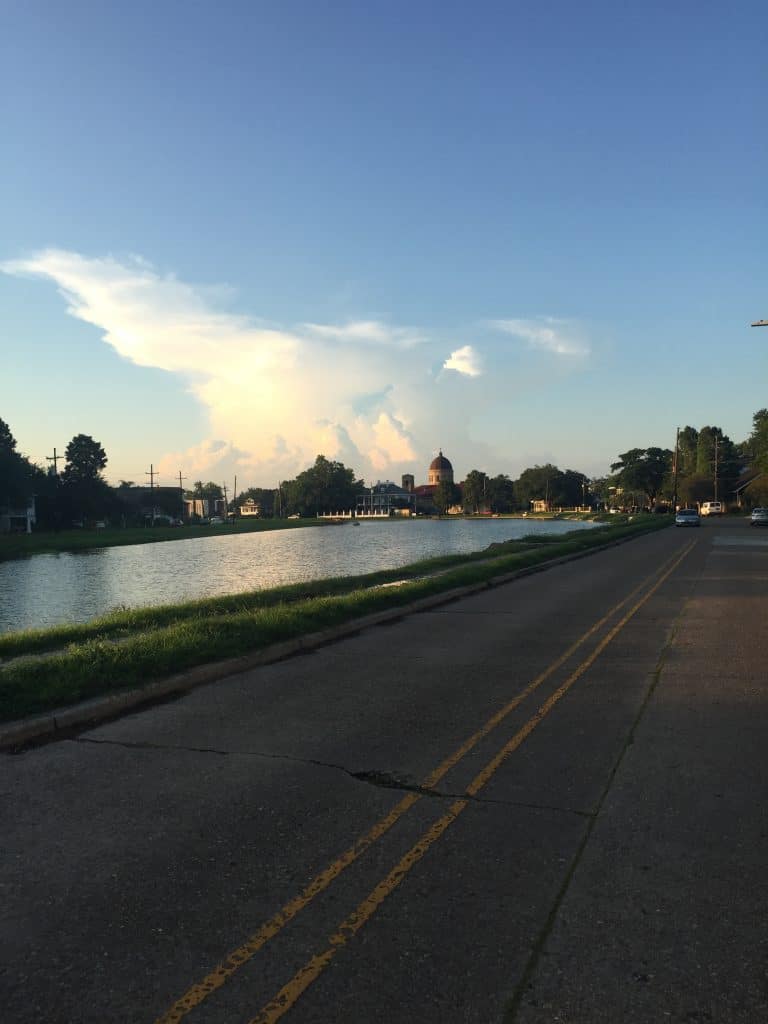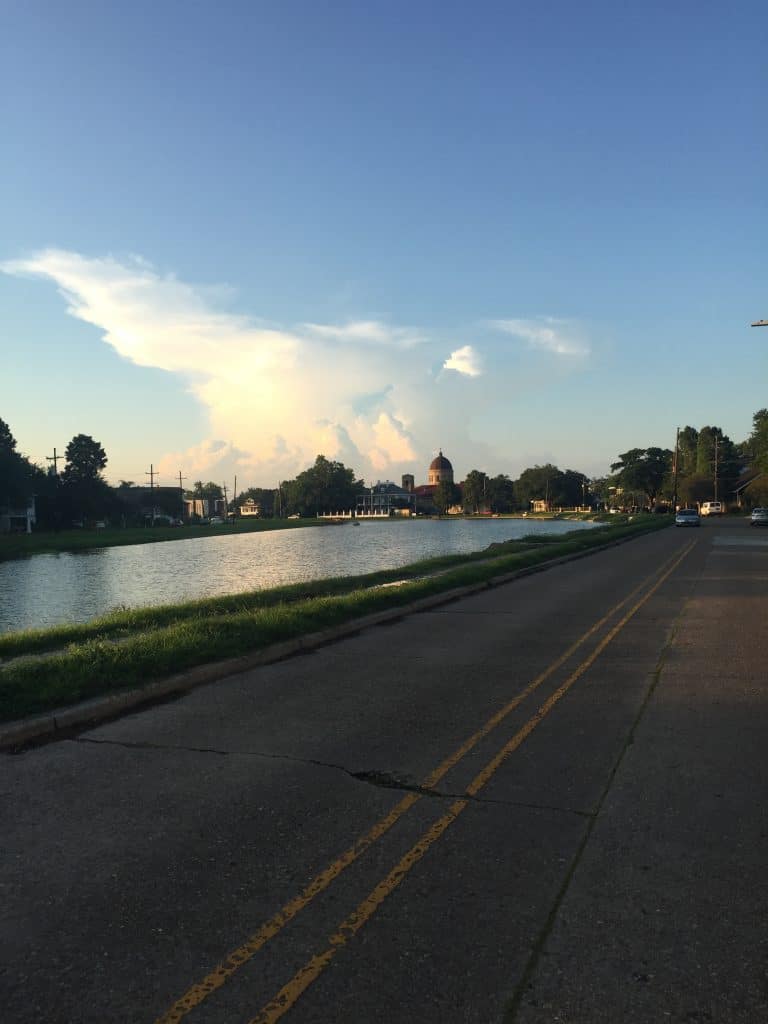 Agave talk
The best part really is the people and the conversations. There were formal talks but it seems like the meat is really who you meet off on the sidelines. And since you're all in town trying new places you keep running into the same people and continuing the conversation: Jordan and Jonah, I'm looking at you!
Of particular note: I ran into Khrys Maxwell from Tequila Fortaleza and got the full update on the status of the tequila industry which is very near its peak of 16 pesos per kilo during the agave crisis of the late 1990's and early 2000's. There is even talk that that price could approach 20 pesos per kilo by year end. Agaves are incredibly expensive right now because tequileros weren't planting any seven years ago because, surprise!, the price of agave had collapsed then after a planting glut. It's stunning that this is a, if not the, known cyclical issue in the tequila world and still no one can get a handle on it. This is going to be something that becomes an issue for more producers across Mexico because of a few issues. First there's the dreaded mass harvesting of agave fields that we keep seeing and hearing about in Oaxaca. While agave prices there run in the 8-10 peso/kilo range, half as much as in Jalisco, that's a really high level for Oaxaca which reflects the increasing demand from the local mezcal industry, a completely excusable gap in supply because it just takes so long to plan for these production cycles, and external demand. Everyone used to assume that external demand meant that Oaxacan agave was being trucked into distilleries in Jalisco for tequila production but it's starting to sound like the bigger issue may be agave syrup and diffusers.
We haven't been able to do much work on the agave syrup issue but it could well be the biggest issue for agave spirits everywhere. In a nut shell: Agave syrup doesn't care about agave type, where it's from, not even ripeness. And it's a huge industry because everyone seems to want a sweetener while relatively few people drink spirits. There are other related questions like whether agave syrup is actually any good for you so we will definitely dig into this soon because the big issue for us is whether all that agave needed for spirits gets diverted to agave syrup.
Khrys reminded me of his amazing article on the diffuser. Now that they're legal in the mezcal world this is essential reading. We all might also want to take note that Khrys comes out of the tequila tradition, still works there, but is really focused on agave spirits as a unified category. That's another way of saying that tequila isn't necessarily the enemy, they're one of us and it's more than worth it to listen to tequila industry really closely because they've been where we're going. Oh, and there are some pretty great tequilas out there. In fact, we'll will be including more in our tastings.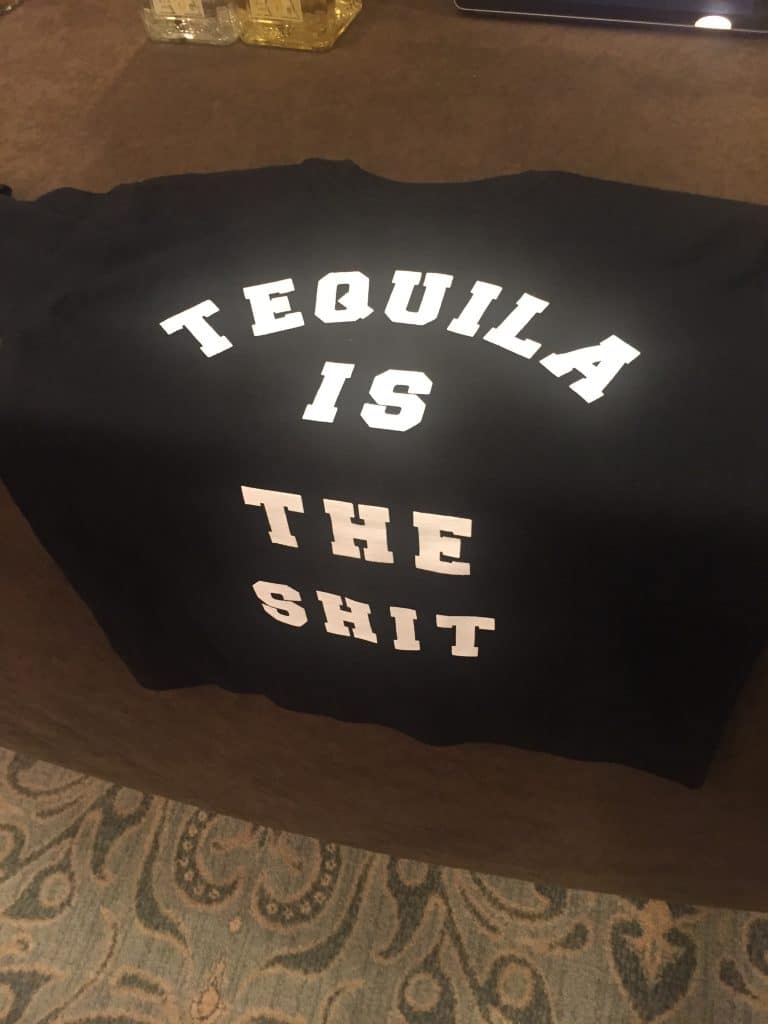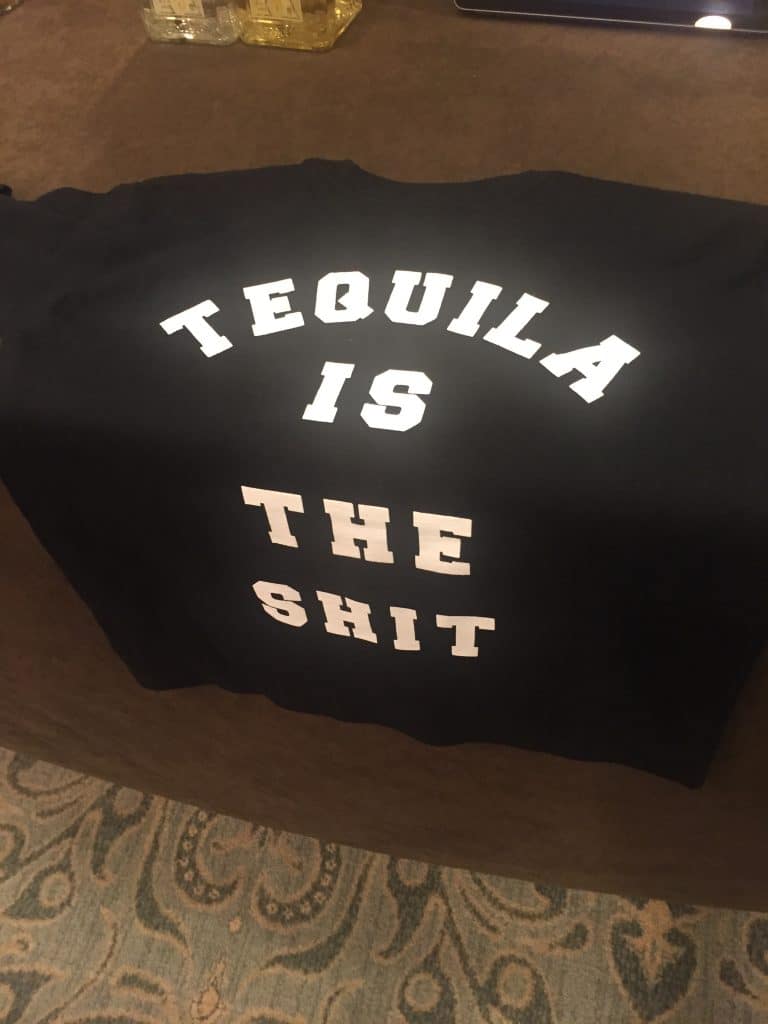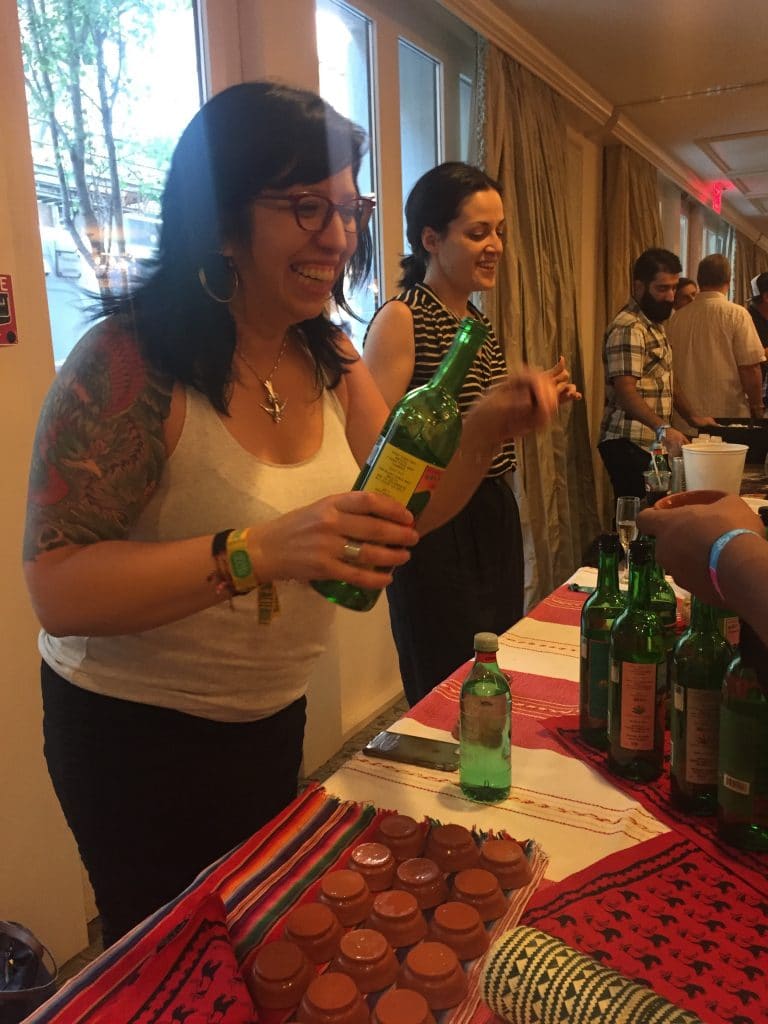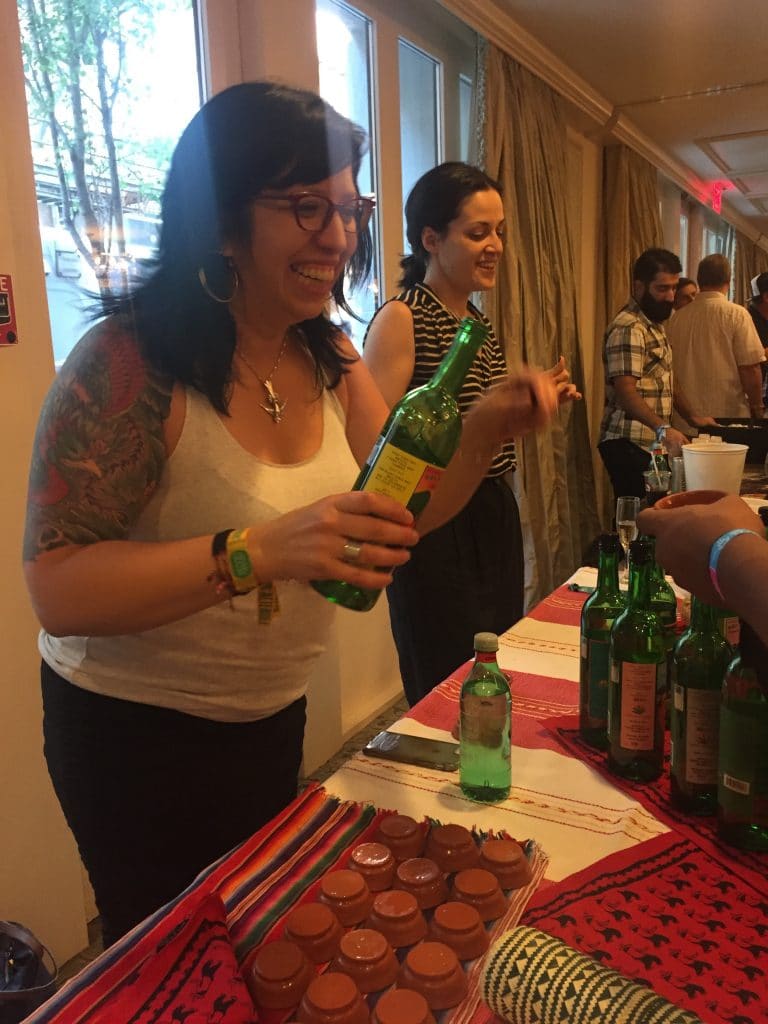 Del Maguey was in town and we're so happy that Misty Kalkofen won Best American Brand Ambassador at the Spirited Awards. She is a force to be reckoned with and has been doing fantastic work on all fronts of the industry. She definitely deserves it. Her recent presentation on sustainability has been getting great responses from us as well as bartenders across the country. I chatted with her about sustainability on more than one occasion and how the merger with Pernot Ricard is rolling out: Both are transformational stories for the mezcal world so expect to hear more on those topics soon.
Continuing on the sustainability trend Francisco Terrazas from Vago had some fascinating things to say on the topic. Definitely go back and read his posts for Vago on their process like this one on fermentation, they remain some of the best published work on the topic. We also got to chat about the new Mexican rum named Paranubes, more on that below and in the future.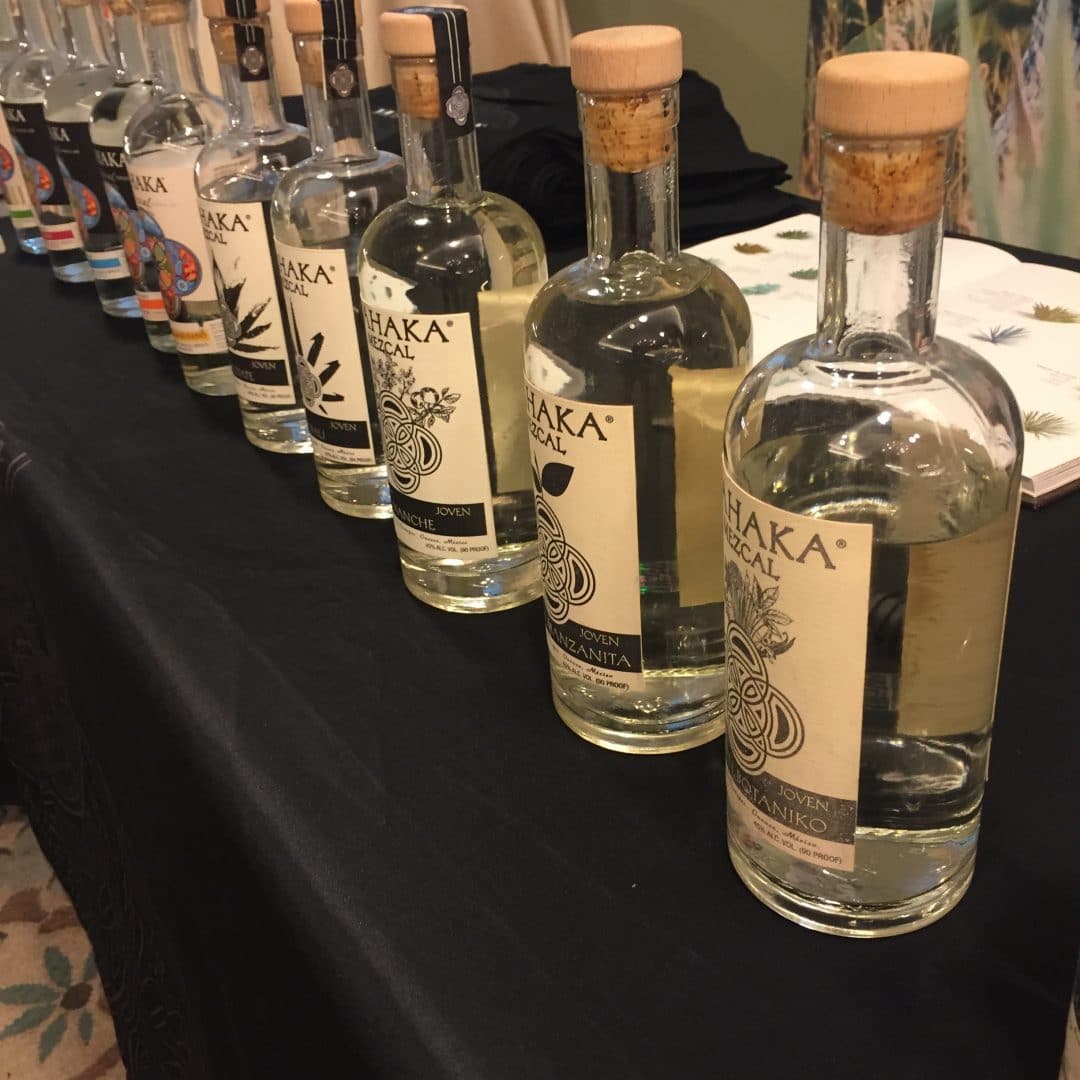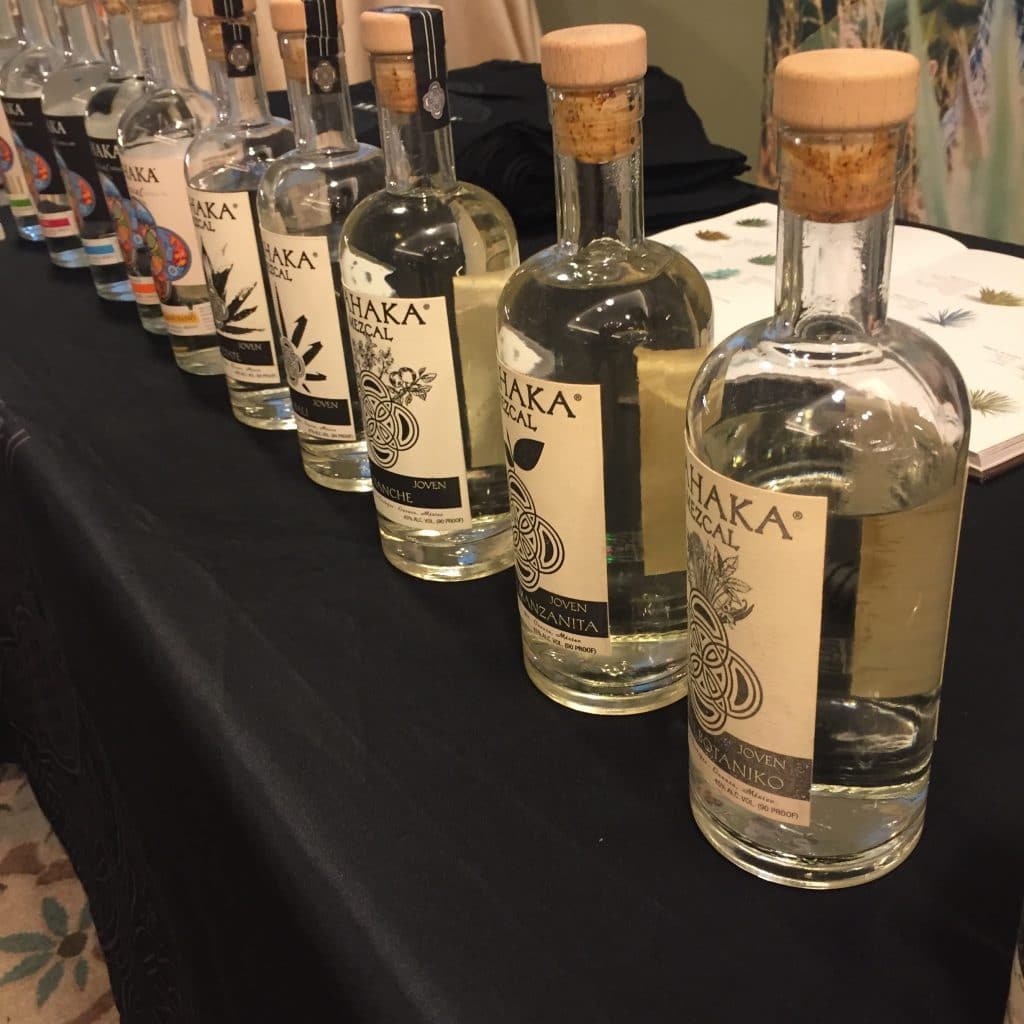 I also had a really engaging conversation with Alejandro Santa-Cruz from Wahaka Mezcal about the intricacies of the mezcal business. All of us mezcal lovers prefer to talk about all the sensual aspects of this spirit because it's the flavors, culture, and traditions that really grab you – and for good reason – but we seldom talk about the business of mezcal, how and why that works. It doesn't have to be boring, and it doesn't have to be sanctimonious so I'm committing to write more on this in the coming months. As a hint, the argument really shouldn't be solely about larger, certified, brands v tiny producers…
The worst thing is that I didn't get to talk to nearly all the people in all the depth that I'd want to. We'll ameliorate that at future tastings where we want to make some of these conversations more public because we are committed to bringing more programming to Mexico in a Bottle and Spirited Conversations!
Tastings
Oh, right, I tasted some amazing things. I forgive you if you skip to this part and apologize if this sounds like a tease because so many of these bottles aren't yet available. Look at it this way, now you have something to get you excited about at a future Mexico in a Bottle near you! I'd be remiss if I didn't thank Tequila Fortaleza's Khrys Maxwell for organizing the Agave Distillates room and Clande Sotol's Ricardo Pico for organizing the Tianguis room. Both were really fun and educational. With spirits like those, the industry grows as a whole.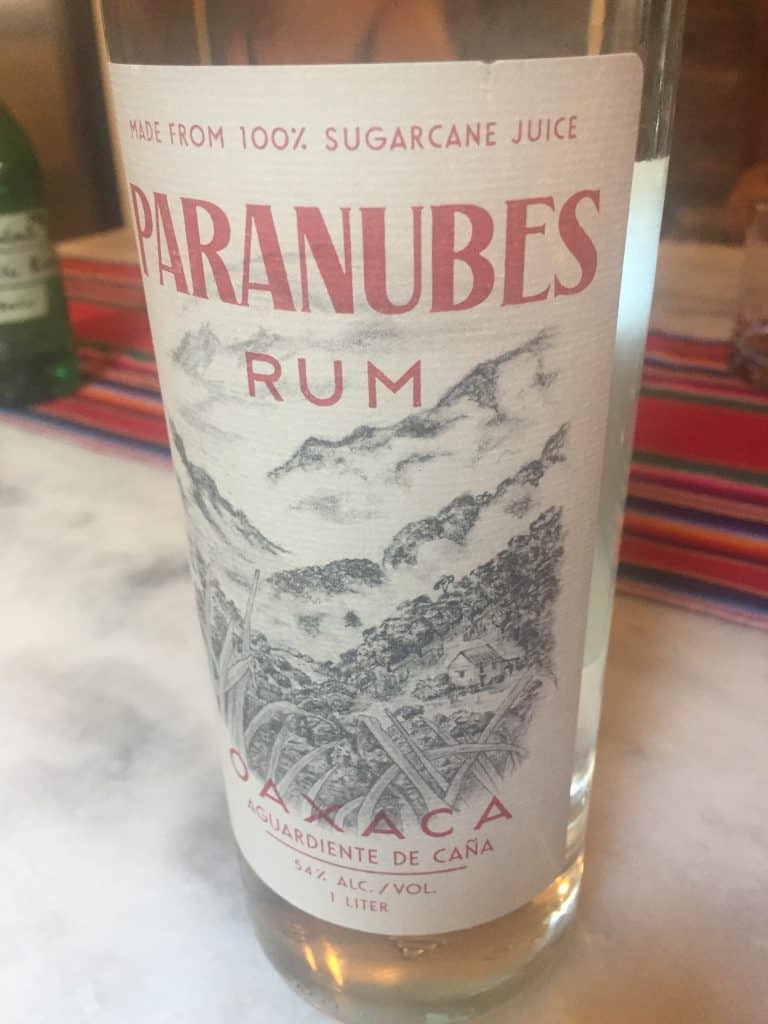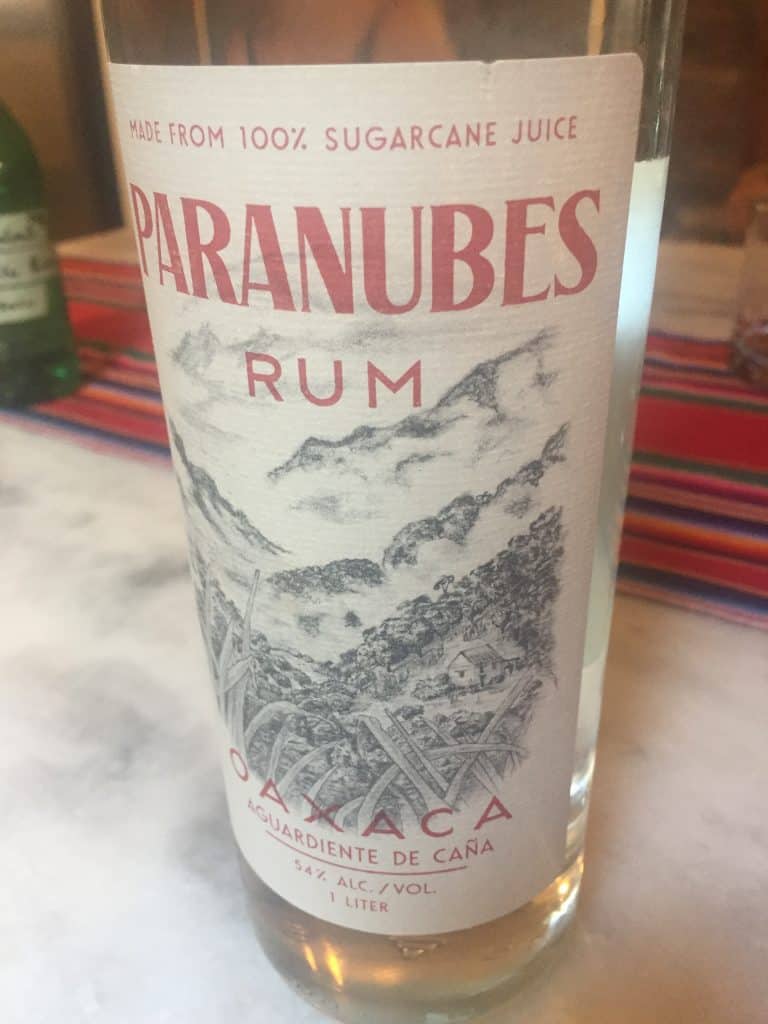 Paranubes Rum: Vago is bringing this into the U.S. You're going to want to try it as soon as it arrives in your state. Right now it's in California, Illinois, Louisiana, and Texas.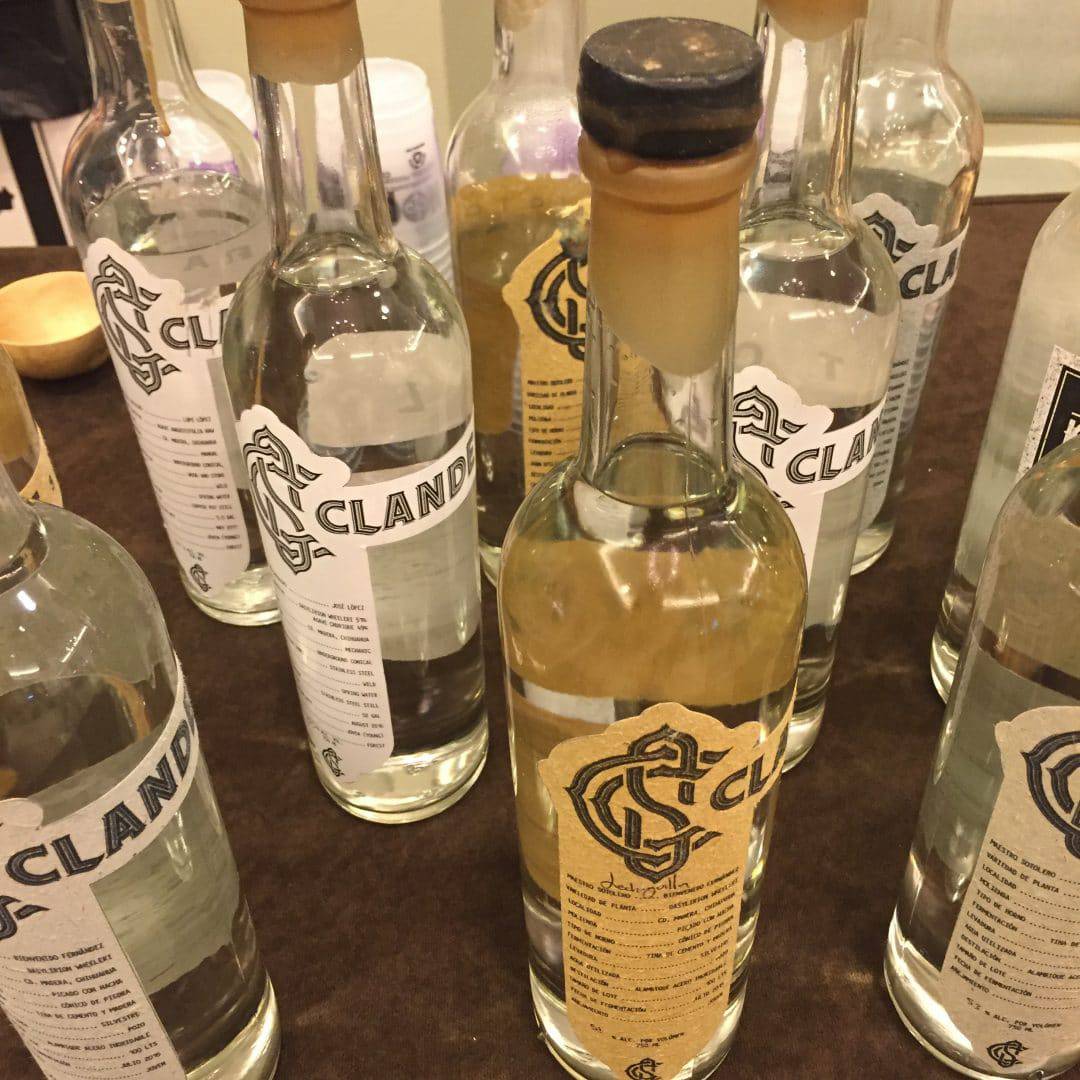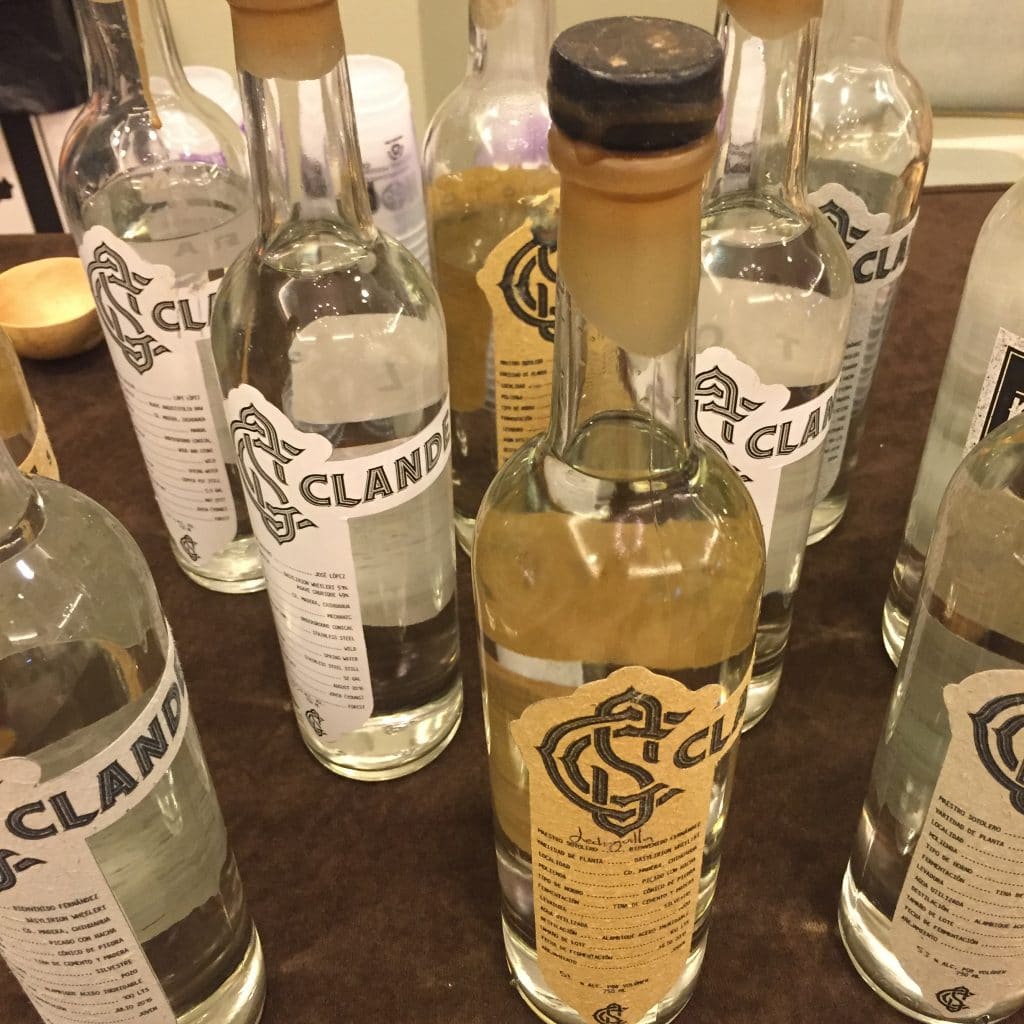 Ricardo Pico's Clande has been in bottles but not business for at least two years so those who have been lucky enough to try his bottles know that something amazing is about to happen when his bottles are finally imported to the US. He works mostly in Chihuahua with local Sotol distillers but this trip I tasted an amazing Sotol and Espadín blend as well as a Bacanora.
Speaking of Sotol, it is finally emerging. And no, it's not a trend, it's a tradition so we'll be seeing more of it soon. Two of my favorite bottles at the Agave Distillates room were Sotols from Durango. On one side of the room Asis Cortes was pouring the excellent Origen Raiz del Espiritu Sotol. Across the room Mezcales de Leyenda also had their own delightful Sotol on offer, Fabriquero Sotol which seems like it's just hitting the U.S. market now.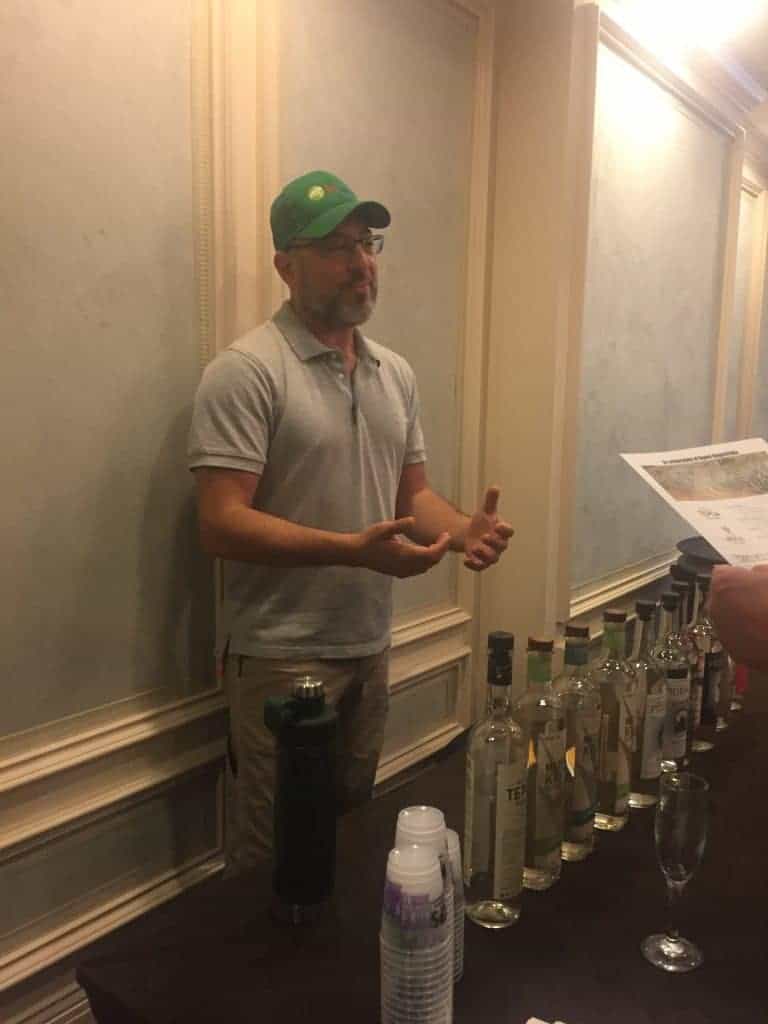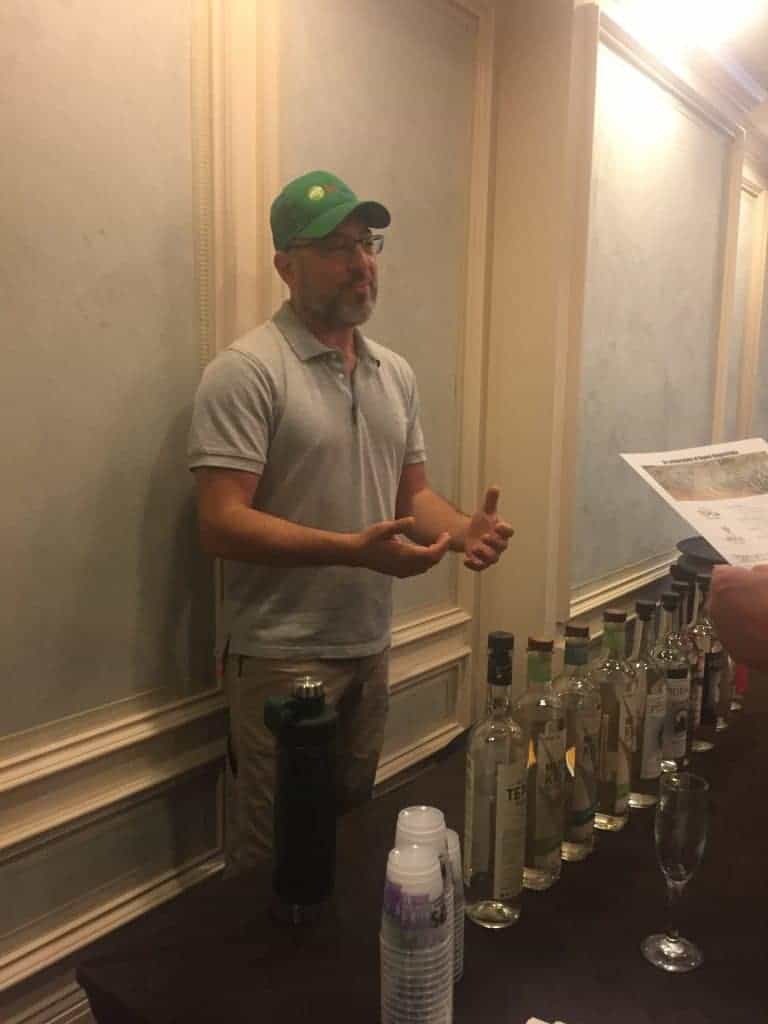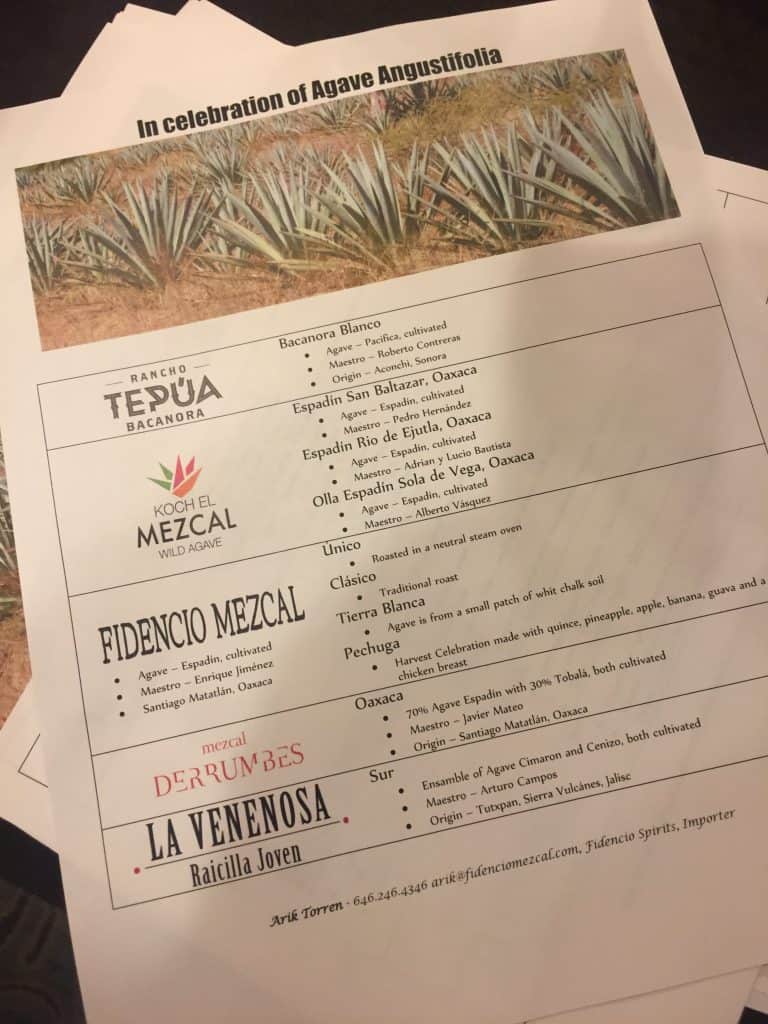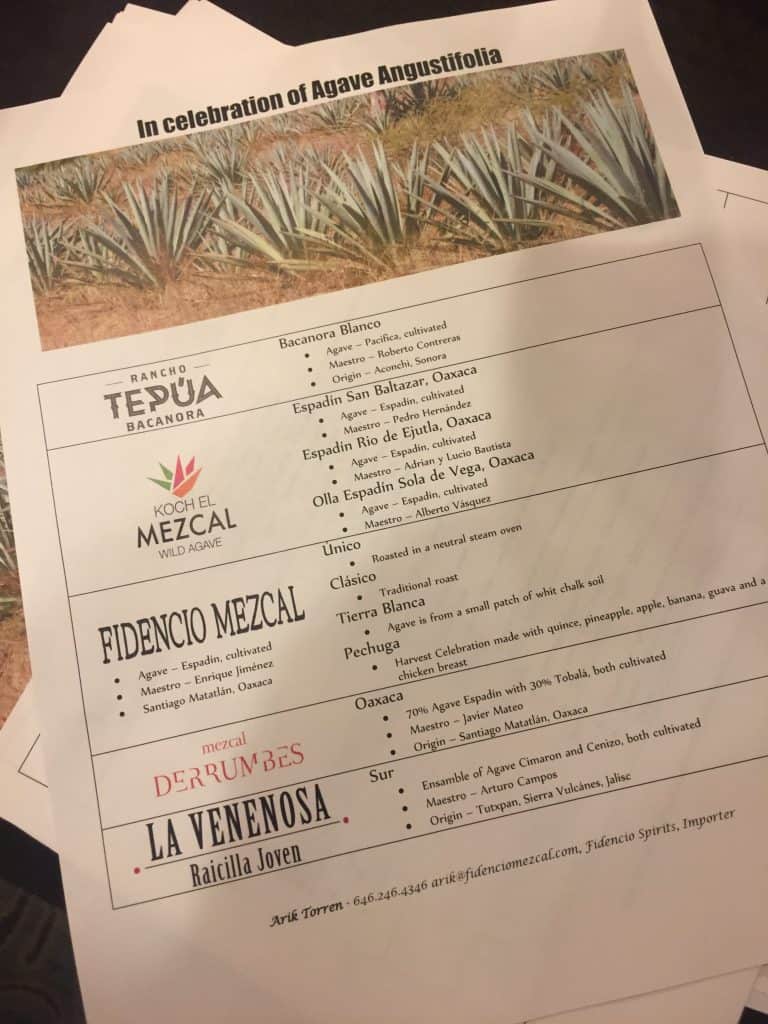 Susan and I have organized a few discussions and tastings just focused on the amazing espadín because it's the work horse plant in the mezcal industry. Not only is it incredibly sustainable, it can also yield the most ethereal flavors. Some people may overlook it in favor of silvestres or other rarities but espadín is the heart of mezcal so it was awesome to stop by Arik Torren's table at the Agave Distillates room and find that he was only offering a tasting of the A. Angustifolia bottles in his line up. That's quite significant since he has Derrumbes, Fidencio, and many more. It was quite amazing to taste them all side-by-side and fantastic to see people thinking like that.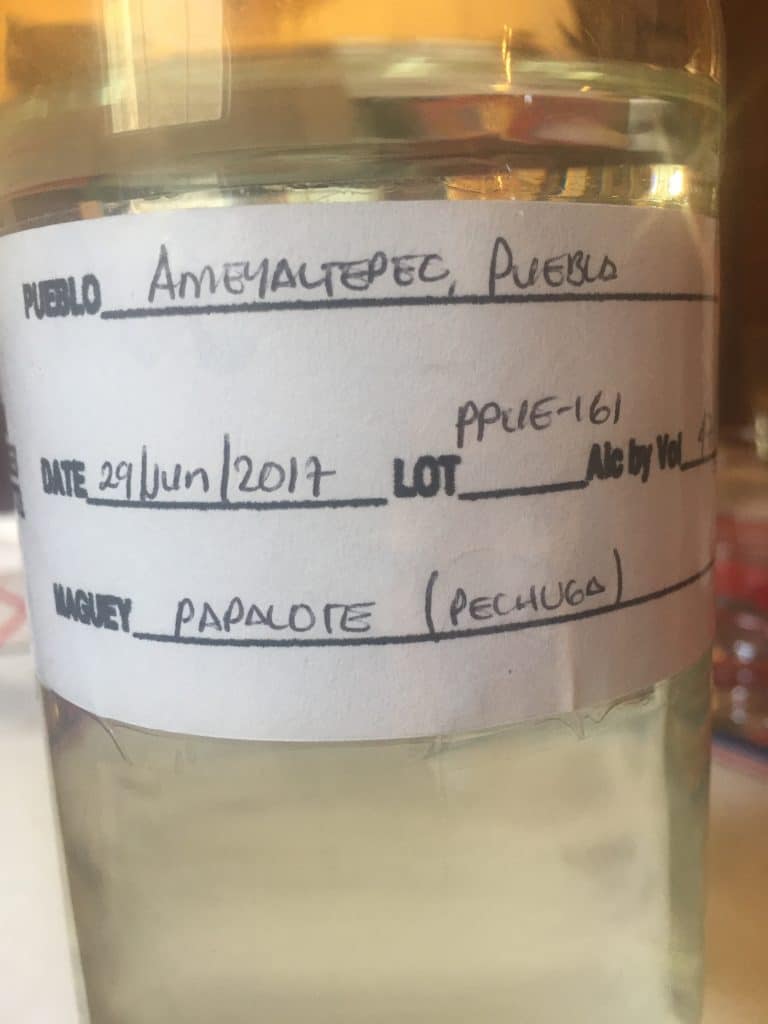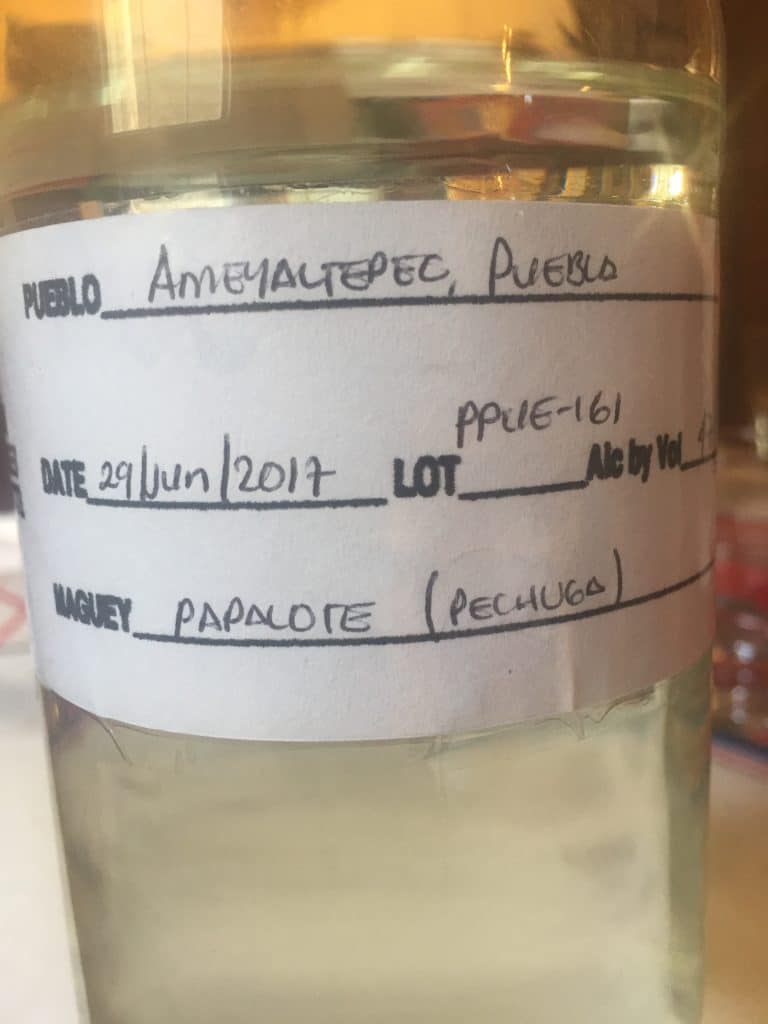 Del Maguey recently released a mezcal from Puebla that you should seek out but this trip I also tasted their pechuga from Puebla which is a thing of extraordinary beauty. Unfortunately it's not on the market and it's not clear if it will be soon but if you ever see it, buy it.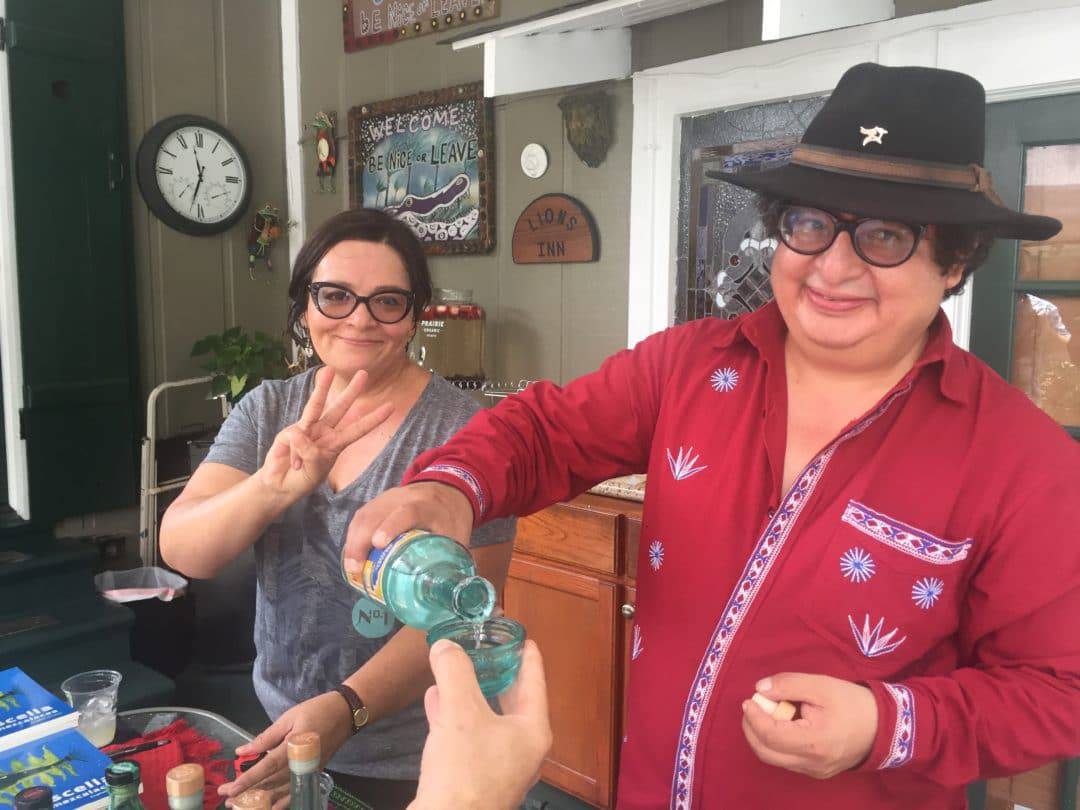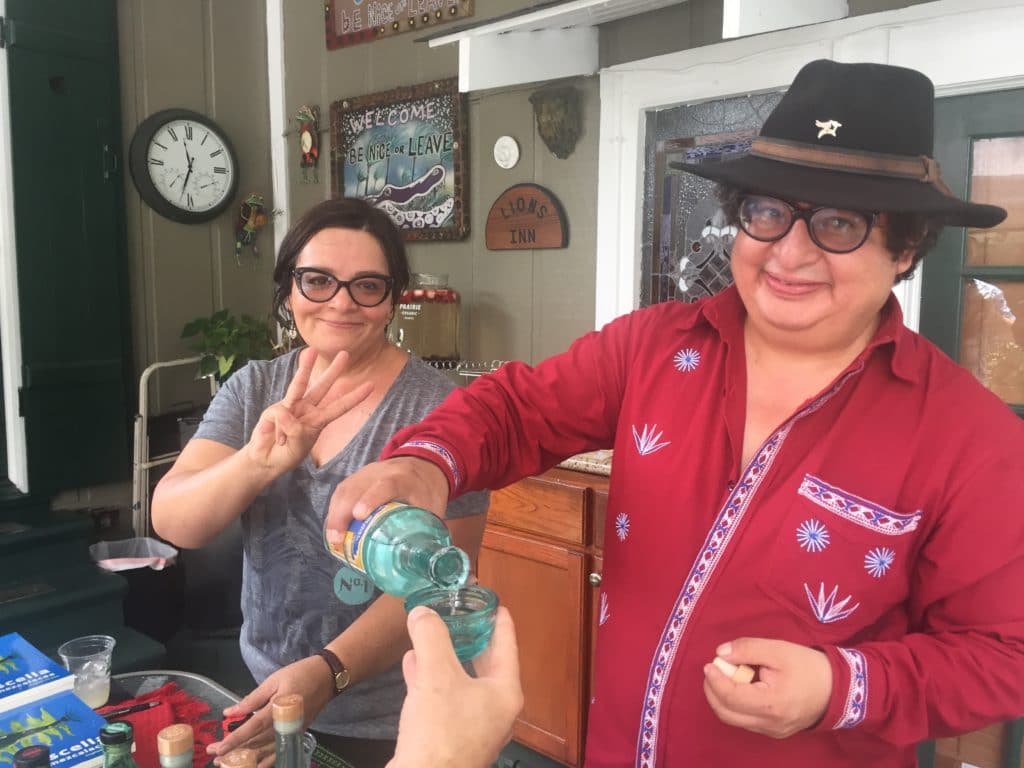 Everyone who visits Oaxaca, visits In Situ because Ulises Torrentera and Sandra Ortiz Brena's mezcaleria is one of the great experiences for the agave spirits aficionado. They have been doing a few appearances in the U.S. recently so we were really happy to see them presenting Ulises' new book, "Miscella mezcalacea" at Tales. I haven't had time to dig into it yet but it's right there on my bookshelf. On the side they were pouring their a few bottling from their El Farolito house brand. All were great but the Penca Verde is something I'd buy in a second. Savvy distributors take note: They don't have a partner, yet…