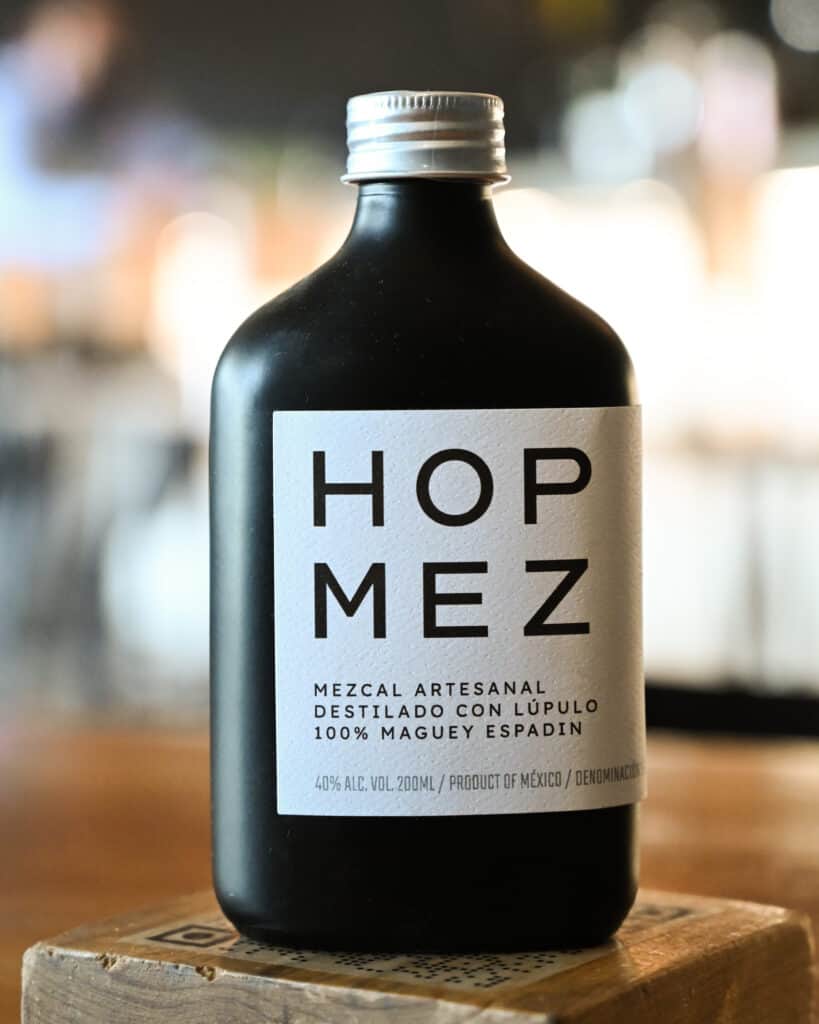 Details
Location: Santiago Matatlan / Oaxaca
Agave: Maguey Espadín / A. angustifolia haw.
Maestro Mezcalero: Celso Martinez Lopez
ABV: 40%
Tasting keywords: Apple, orange peel.
NOM: O349X
Nose
Bright aromas of pippin apple, hibiscus, and pickled capers.
Taste
Light and fruity apple and quince flavors highlighted by a touch of expressed orange peel.
Production Details
Agave sources: Cultivated espadín
Roast: Conical underground oven
Crush: Tahona
Fermentation: Wild fermentation.
Distillation: Triple distilled – twice with agave mash, once with hops.
Background Notes
The obvious question is whether this smells or tastes like hops – strangely it doesn't. While Hop Mez takes full advantage of its ingredients on the label, the aromas and flavors are light and fruity full of fresh apple and quince notes rather than the aggressively herbal identity of hops. That's not a bad thing but it's a clear contrast to what an IPA lover may expect.
Hop Mez is another collaboration between Don Celso, Fred Baptista, and Hyun Young who also collaborate on La Jicarita. The branding is spot on, cute little black bottles for the 200ml presentation that slip into back pockets, backpacks, or even capacious front pockets. These are made for concerts and parks. The 750ml bottles are just as distinctive even if a bit more imposing with their cobalt color.
At 40% it's clearly pegged to the cocktail market but don't let that fool you: Hop Mez is a full flavored experience that yet again demonstrates how Celso Martinez Lopez loves experimenting with pechugas and achieves dramatic results. It's no wonder that so many people are beating their way to his door!