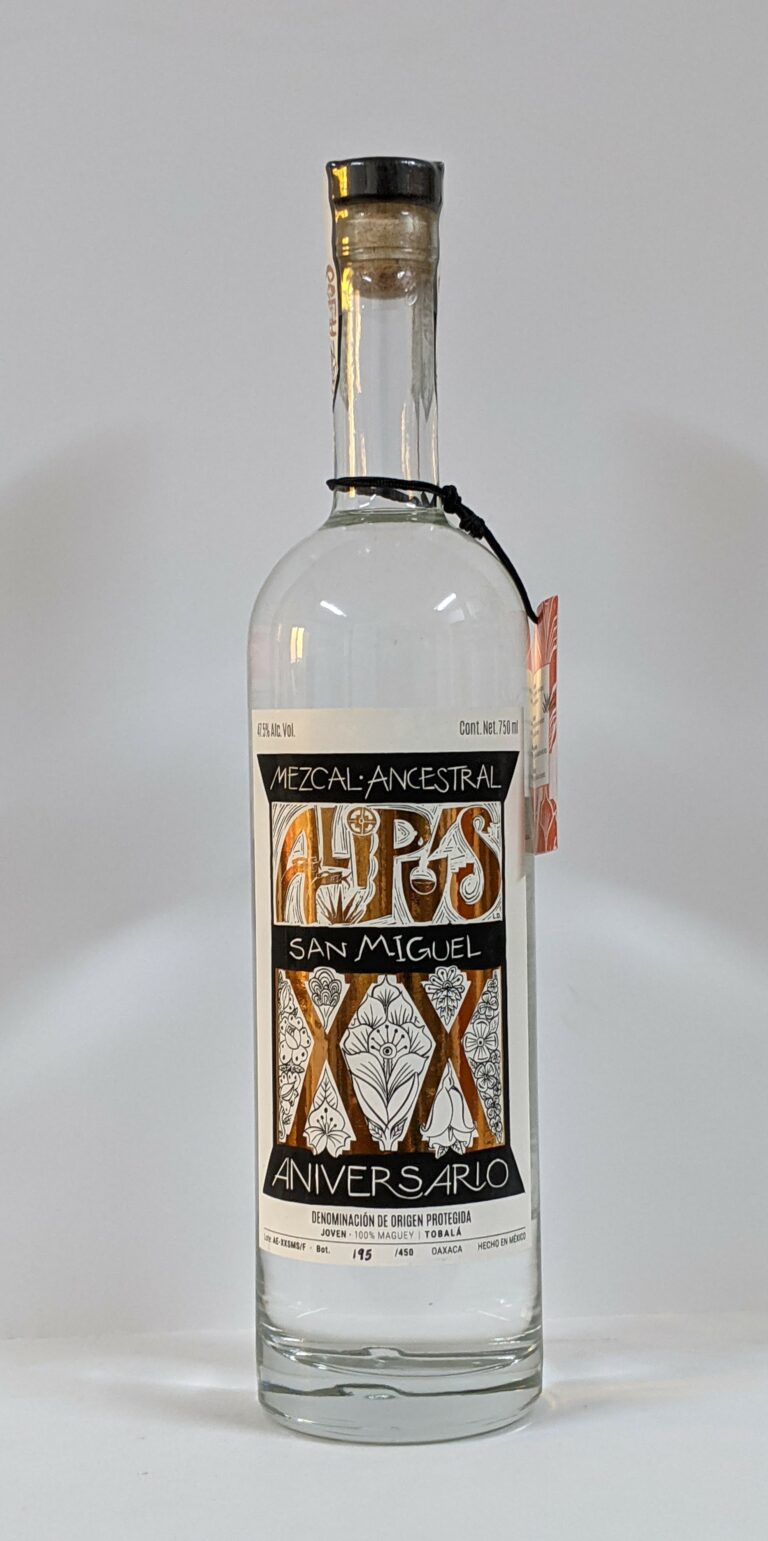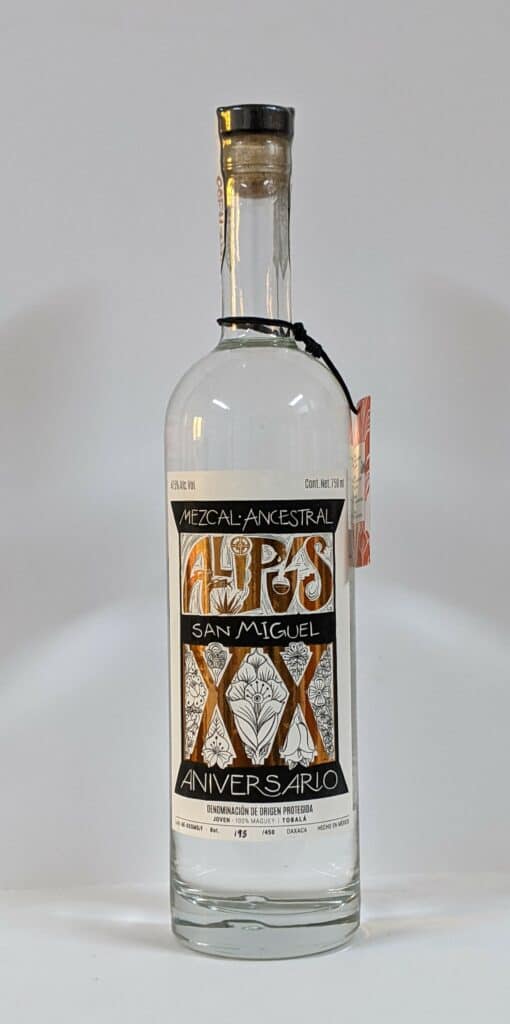 Details
Location:  Potrero (Sola de Vega), Oaxaca
Agave: Tobala / A. potatorum
Maestro Mezcalero: Don Felix García
Quantity: 450 bottles / 337 liters
Batch: XX Anniversary batch
ABV: 47.5%
Tasting keywords: Dried rose petals, honey.
NOM: O14X
Nose
Dried rose petals, simple syrup, dusty
Taste
Rich, enveloping without any cloyingness, real elegance here. Full of honey like sweetness a sensation of opulence with touches of subtle raisin and date sugars.
Production Details
Roast: Underground stone lined hornos
Crush: Hand mashed in canoas
Fermentation: Wild fermentation in oak tinas
Distillation: 50 liter olla clay still
Background Notes
When Alipus started way back in 1999 it was a social impact project with the explicitly defined mission to "promote traditional producers and the terroir of their distinct regions." They marked their 20th anniversary of working in Potrero which is up in the hills behind Sola de Vega with this bottle by Don Felix García which is fittingly an ensemble of the agaves that define the area, rendered by local traditions.
Today Alipus remains a standard bearer for traditional mezcals. In the US it is well represented by bottles like the San Andres which maintain an amazingly high median quality at surprisingly reasonable prices. In Mexico many more bottles fly under the Alipus flag and the brand also maintains some amazing mezcalerias in Mexico City.