The Alipús line continues to evolve. The latest addition is an ensamble which originally was designed to replace the San Andrés, now it appears it will complement it. The details: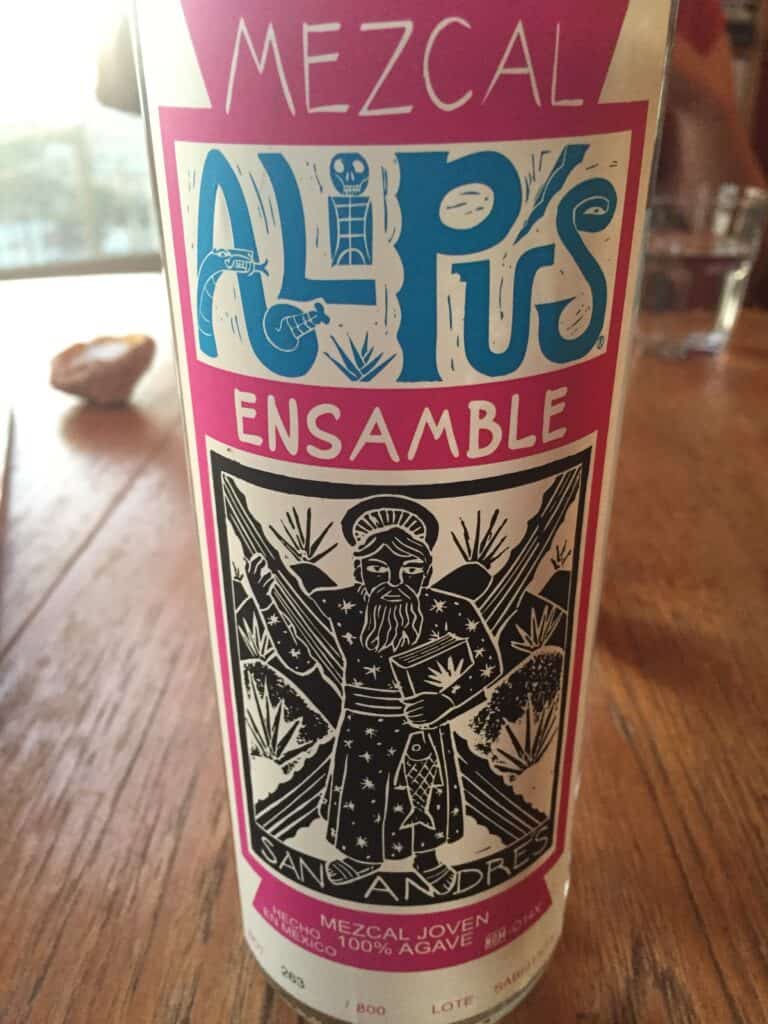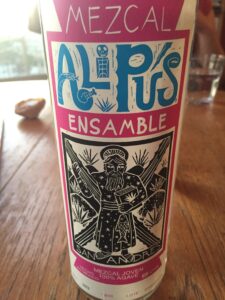 Location: Santa María La Pila, Mihuatlán, Oaxaca
Agave: 80% Espadín, 20% Bicuishe
Maestro Mezcalero: Don Valente Ángel García Juárez
Quantity: 800 bottles in this batch. More to come.
ABV: 47.2%
NOM: O14X
Background:
As with its predecessor, the San Andrés Ensamble carries the pink label of the Alipús line because it is also made by maestro mezcalero Don Valente Ángel García Juárez in the same location as the original San Andrés. That original was made solely of espadín and quickly became one of the most popular labels in the Alipús line because it achieved a nice balance between roasted agave sweetness and rocky minerality. The ensamble refines that balance even further.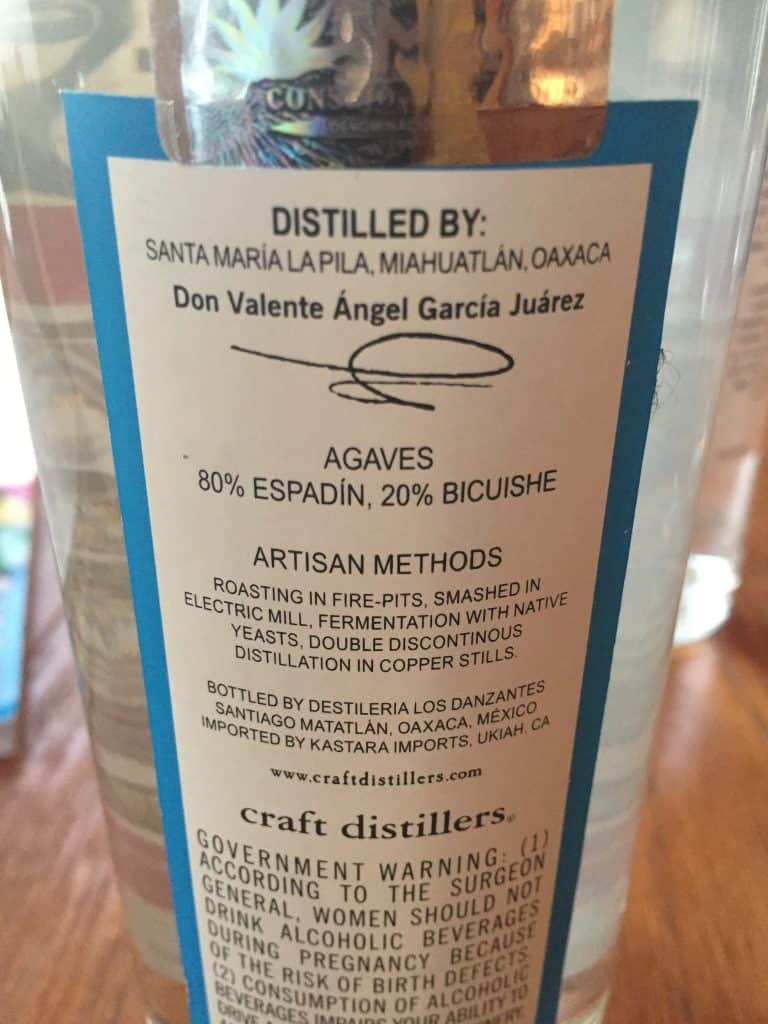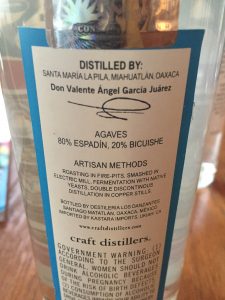 Keen observers will note that the ensamble bottle is smaller than the 100% espadín bottle. It contains the same amount of liquid, it's just shorter. The ensamble also breaks with previous Alipús labels in presenting an image in addition to the brand name. This one is a linocut style image of San Andrés holding a massive crucifix in one arm, a bible in the other. There's a really nice fish hanging from his belt repeated on the neck label because the biblical St. Andrés was a fisherman previous to his apostolic duties. For the non Spanish speakers in the house San Andrés is Saint Andrew, aka patron saint of Scotland whose flag reproduces the cross upon which he was supposably crucified. This saint means business, this mezcal does as well.
The original plan was to have the ensamble replace the 100% espadin San Andrés but now it seems like both will continue to coexist. That's a good thing because both are fantastic bottles, tasting them side-by-side is quite an experience.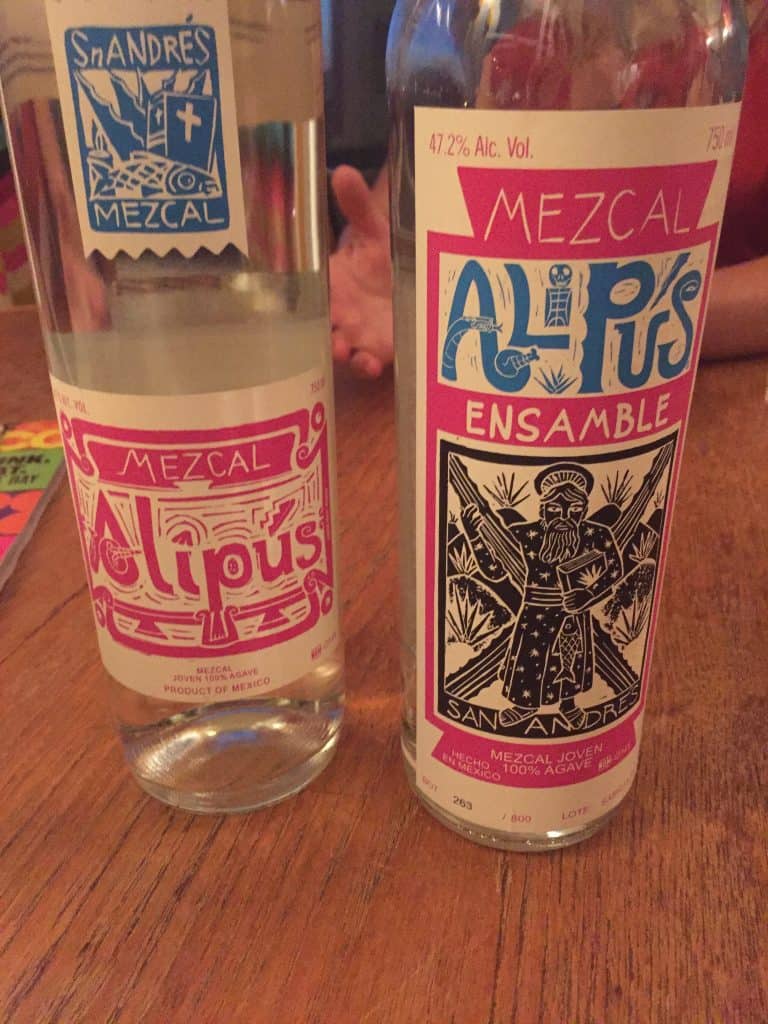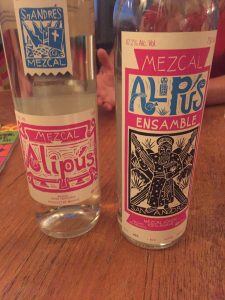 Tasting Notes:
The San Andrés Ensamble is a distinctive successor to the regular San Andrés. This one mixes in 20% of local bicuishe which adds flavor while highlighting everything in the espadin. I found it incredibly minerally balanced by a honeyed sweetness. The minerality verges on briny with flavors like Maldon salt.
For an incredible learning and tasting experience taste the ensamble  side-by-side with the 100% espadín San Andrés. The flavor continuity is clear with the 100% espadín displaying more robust fruit and sublimated minerality. The ensamble really highlights that minerality, it's racier and less viscous, which I can only assume comes from the bicuishe.