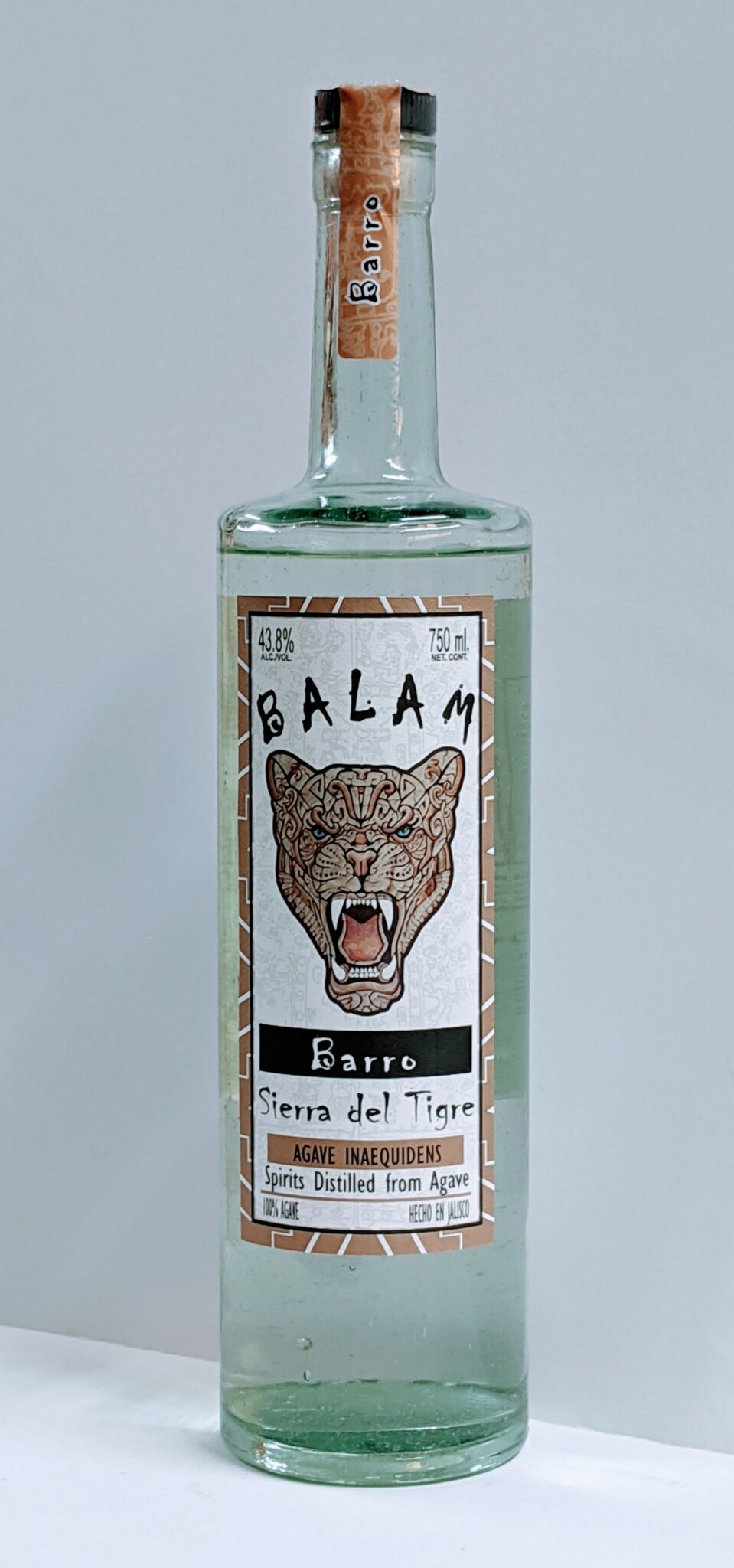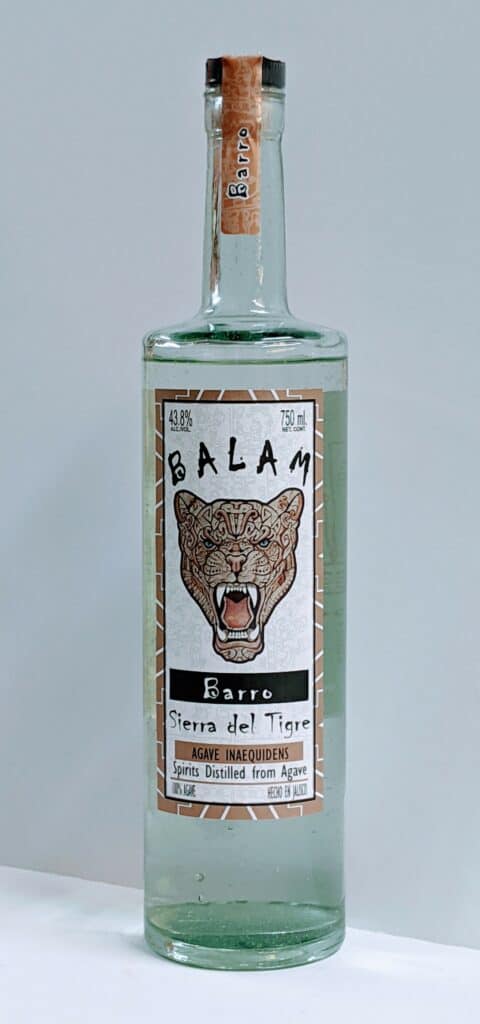 Details
Location: Las Agujas, Jalisco
Agave: Bruto / A. inaequidens
Maestro Mezcalero: Chuy Lapian
Quantity: 400 bottles / 300 liters
ABV: 43.8%
Tasting keywords: lactic, apple cider vinegar, preserved lemon, grape soda
NOM: NA – uncertified
Nose
What a bouquet! A rich and wild lactic ferment that recalls pickled carrots, dill, and apple cider vinegar. The fact that this sort of aroma is such a strong presence in some raicillas and mezcals from Northern states like Durango is a mystery to me. Different geography, different agaves, same aromatic profile. Mark it up as another of the great mysteries of mezcal.
Taste
This is a real high contrast mezcal, a real wake up call for the palate. It has real fresh and lively flavors of apple cider vinegar and preserved lemon with a touch of that grape soda sweetness.
Production Details
Agave sources: Wild A. inaequidens
Roast: Above ground steam oven, maposteria.
Crush: By hand with a mazo
Fermentation: 23 day with spontaneous yeasts
Distillation: Single distillation in olla (clay pot)
Background Notes
The Sierra del Tigre range rises between Puerto Vallarta and the vast inland of Jalisco. It's a wild area full of amazing forests, beautiful small towns, and truly traditional distillers like Chuy Lapian who along with other local producers like Don Luis Contreras for La Venenosa continue making their mezcals in tiny batches in the most back breaking and traditional methods possible.
It's almost impossible to emphasize just how traditional these methods are, they go back to a pre-industrial era when local people adapted the stills arriving from the Spanish colonies in the Philippines to local materials and ended up with hybrids that have caused many to speculate that their stills actually predated the Spanish invasion. Lapian and his peers use variations on the olla clay pot distillations each with his own adaption. One of the amazing things about Lapian is that he gets this 43.8% mezcal out of a single distillation pass. That's the way mezcal originated hundreds of years ago so this is a true roots revival. There are only 400 bottles of this available, be warned!
It's almost equally important to note what's not on this bottle. While it was produced like a traditional Raicilla it's uncertified. Lapian disagrees with the regulations in the new Raicilla denomination so he is bottling it as an agave spirit just like peers throughout Mexico. Locally La Venenosa is no longer certified either for similar reasons so this is an important issue to watch – while Lapian calls his spirit a raicilla, he can't call it that on the market so mark this as another for debates about cultural ownership intersecting with global commerce.