The four day event was thought provoking and a call to action
My brain has been on fire since returning from the Agave Heritage Festival at the end of April. It came on the heels of our Mexico in a Bottle Chicago event, and the weather whiplash was extreme, from 35 to 100 degrees in a few short days. It is hard to put into words just how incredible this year's Agave Heritage Festival was. It's no secret we (Mezcalistas) are big fans of the event, having first attended in 2019 and what we experienced that year convinced us we had to be media sponsors going forward.
Of course then Covid hit and put the event on hiatus until 2022, giving the organizers a chance to refocus on what makes this event so special, the connection between land, legacy, culture, and flavor. This year's event took it to a whole new level due in large part to the incredible program of talks, tastings, dinners and bar pop ups put together by Todd Hanley, Francisco Terrazas, Doug Smith, and the good folks at Mission Garden. We will have a full breakdown on the event in the coming weeks but in the meantime, here are some top level thoughts on what makes this event so important and relevant for anyone interested in agave spirits.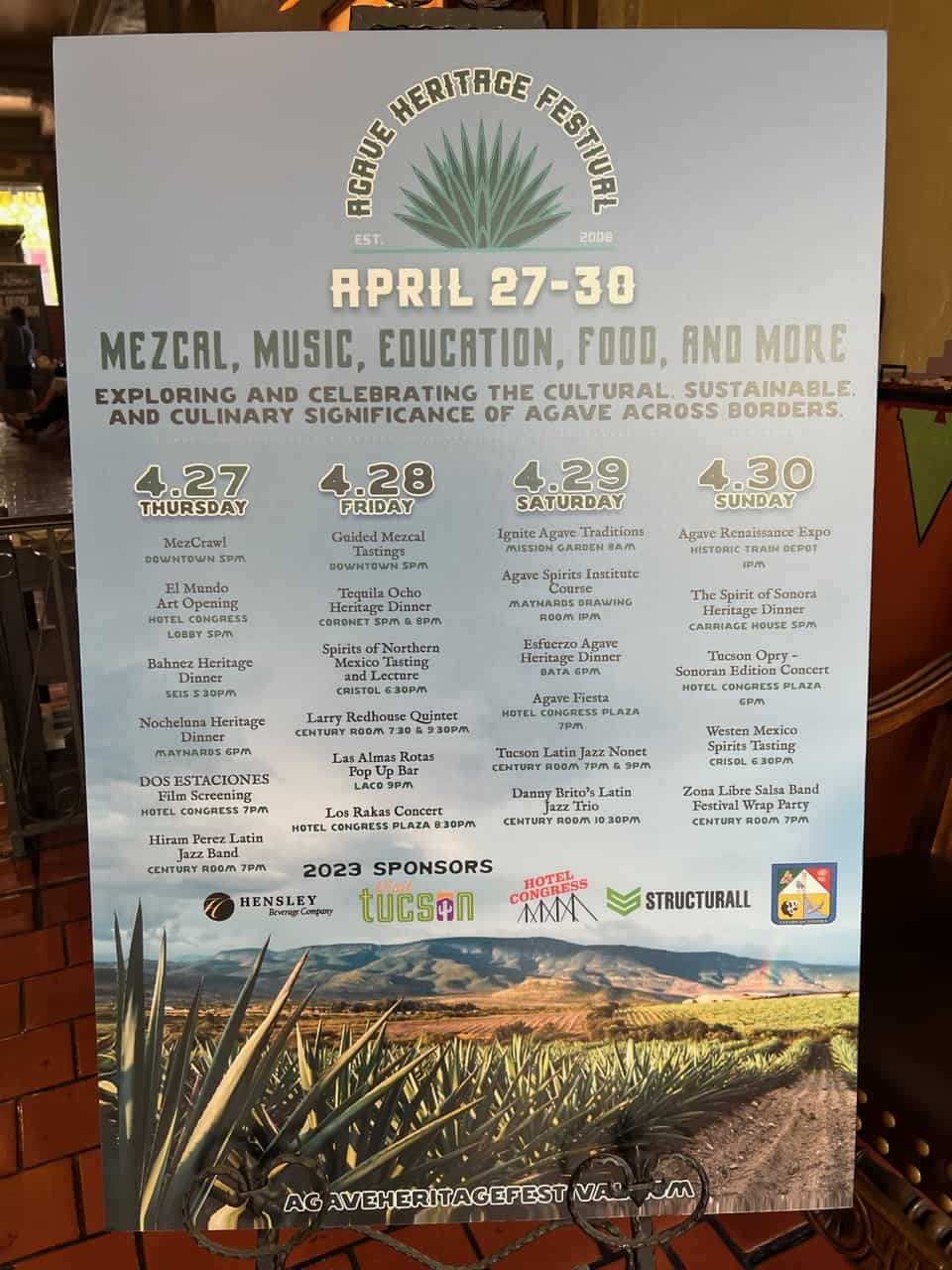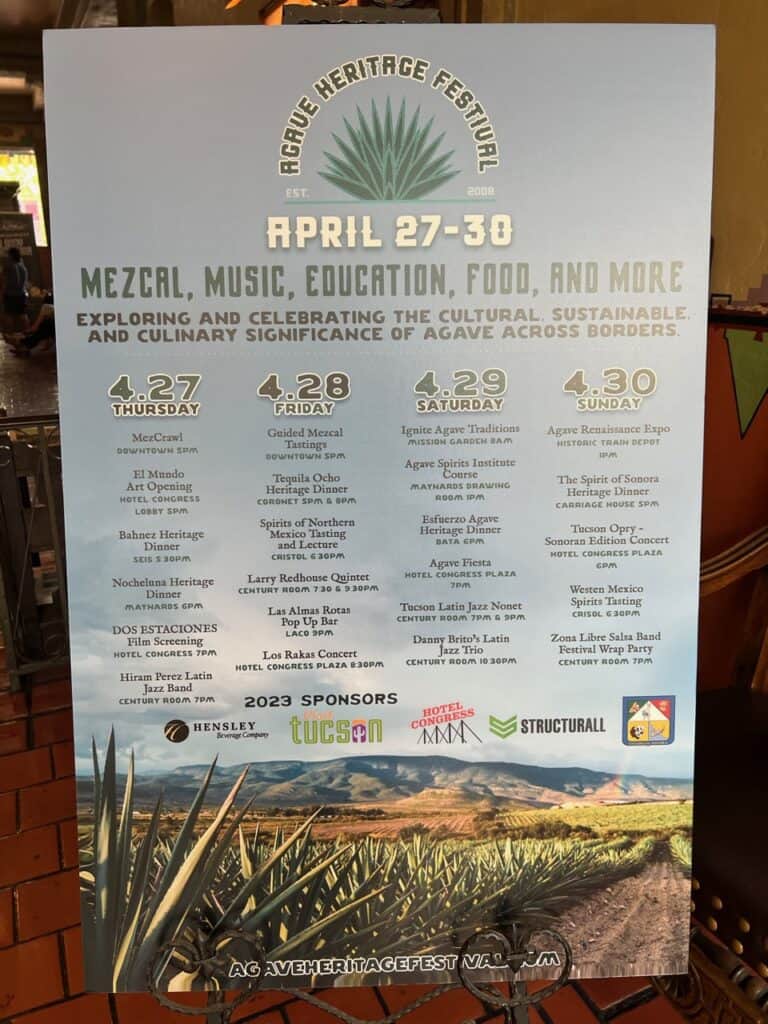 The state of agave spirits
Just about every program touched on where we are now in the world of agave spirits, from sustainability to ownership, to the denominations and cultural legacy. But it was the variety of perspectives that made the conversations so much more interesting. This point was driven home to me in a brief but intense conversation with Asis Cortes at the event's closing party. We were talking about a presentation by Diana Pinzón of Zinacantan Mezcal that extrapolated numbers from our Mezcal Math page to show just how much land and agave would be required to meet the projected demand for mezcal over the next 10 years. It was a stunning visual that was meant to drive home the point that it was hugely problematic. But Asis reminded me there was another way people would interpret those numbers– the opportunities they presented.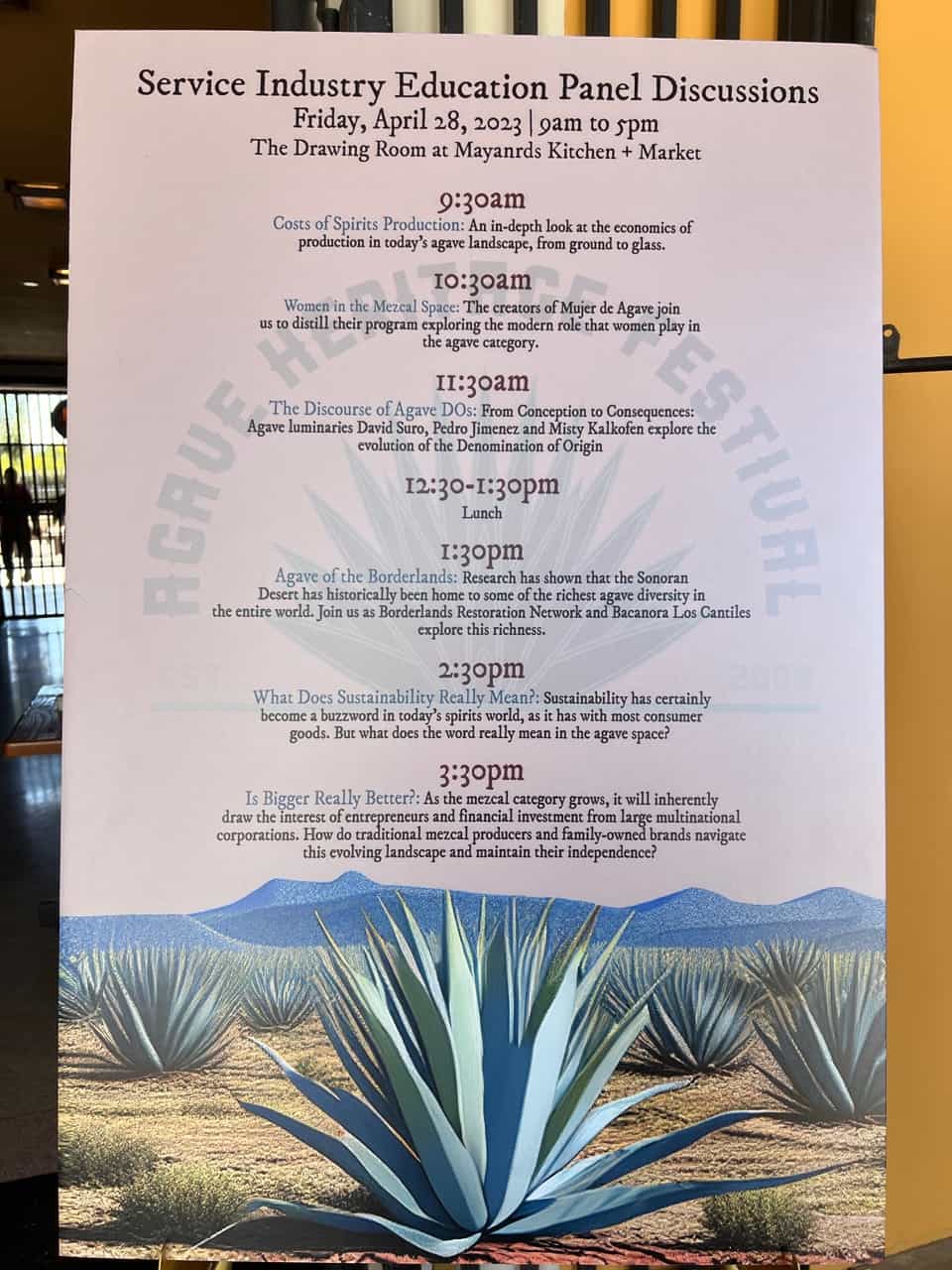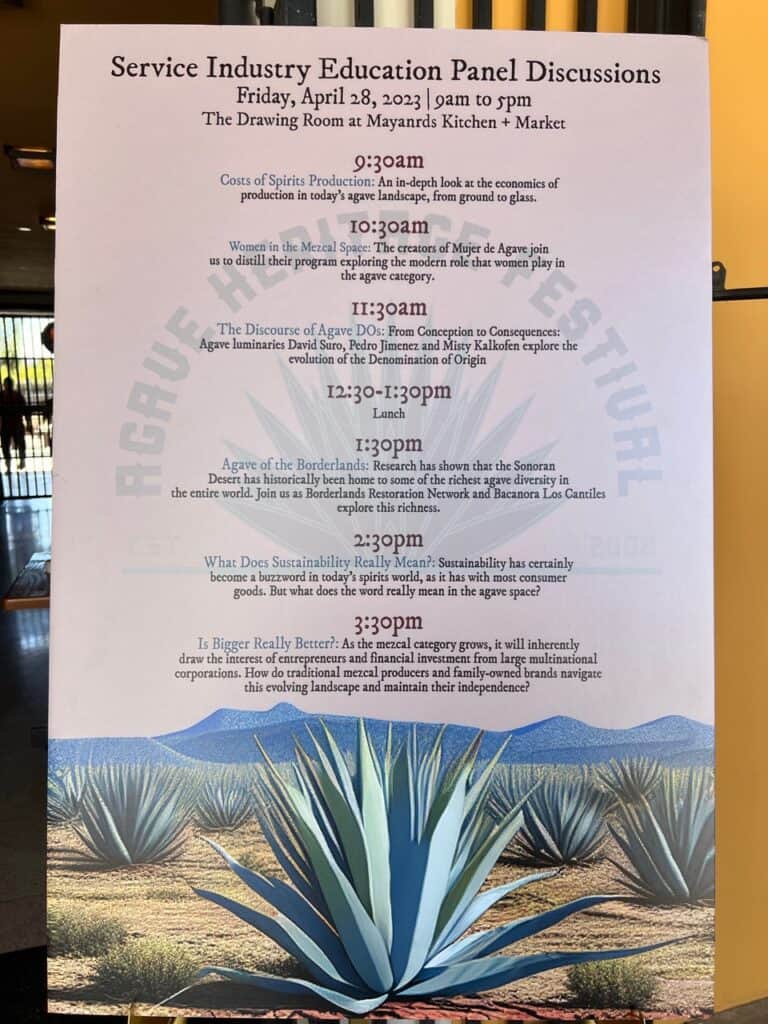 And that so clearly defines the state of agave spirits right now. Hard data can be interpreted in many ways. Demand means that the incentives for planting agave are high. Oaxaca is full of freshly planted fields where intensive agave agriculture has been a longstanding presence. But it's never been this big, nor noticeable. And then there are states like Puebla and Durango where they are only just beginning to plant agave at scale. There are clearly plenty of states where agave culture could grow but this all comes with its own questions: Is this just a fresh version of monoculture? What happens to indigenous agaves and genetic diversity? What about milpa traditions? What about land management practices? The list goes on and on and there aren't any clear answers. At least not yet. 
Then there is the issue of production by-products. The amount of viñaza being produced and the environmental devastation it is causing is real. One argument is that this is a sign that the growing production and demand is not sustainable and we need to stop or massively slow down volume production. Another is that potential solutions abound: It could be as simple as building treatment tanks or as expensive and complex as investing in bio or anaerobic digesters.
And then there is the elephant in the room regarding the various DOs and what they do and don't do. The Mezcal DO is the largest DO in the world when it comes to the geographical space it covers, and it is only increasing in size as more regions are added. Much like with the Tequila DO, on which all agave spirit DOs in Mexico are based, it has been a highly effective instrument to build an industry (a word I will come back to shortly). It has done nothing to protect or acknowledge specific regional production styles or cultural legacy, leaving it to individual producers to decide how to navigate those waters. David Suro, Misty Kalkofen, and Pedro Jimenez gave a great presentation outlining the issues with the DOs and the need for a creation of an appellation system that recognizes specific regional or community production and culture. Perhaps my big takeaway was the discussion of how mixtos were added to the Tequila NOM. They definitely serve a purpose in fulfilling demand in the cocktail market. It's even possible that they could be made tasty and limit the strain on agaves. The real issue is calling them Tequila which is obviously a bigger discussion.
Now, back to that word "industry." It is a point of contention that so often the words "mezcal" and "industry" are strung together. For producers and brands deeply wedded to the cultural legacy and tradition of mezcal the entire concept of a mezcal industry runs completely counter to everything they stand for. Many others see this as an industry comparable to any other with its own distinct business opportunities because of the growth potential. The question is whether a traditional mezcal category can exist and survive alongside a mezcal industry? The short answer I believe is yes, but only if:
Consumers understand that there is limited production of traditional mezcal and to push for more is what changes the equation of traditional production. Also, they need to understand that prices reflect the premium inherent in this category. It costs enormously more to produce and market this kind of mezcal. Whoever sells and consumes it has to understand that dynamic and price is the predominant signal of that premium in our capitalist system.
Traditional producers in the market lead by example to demonstrate that it is possible to maintain traditional practices and be financially secure.
Players in the mezcal industry, which is to say folks focused on volume production and bottom line figures, do everything they can to lessen the environmental impact from agave cultivation to by-product waste, and set fair employment practices with pay and benefits.
The Federal Government (Mexican) is willing to intervene to set environmental standards and to recognize the cultural heritage of traditional mezcal production.
All that said, creating a distinction between traditional and industry is the toughest point of contention. We already have a situation where the vast majority of mezcal is labeled as artisanal. Who or what will prevent every industry mezcal from presenting itself as traditional? That is the major unresolved question.
It's all about who is in the room
There was such an incredible mix of academics, conservationists, activists, agave producers, importers, agave educators, agave brands, chefs, bar owners and bartenders, and farmers. And yes, there were agave celebrities in attendance that made for some starstruck moments, me sitting between Carlos Camarena and David Suro for a panel discussion on the costs of production being one. But all of the attendees were present for one reason, love of agave. They are the people pushing the boundaries and conversations on what we know or think we know when it comes to the history and production of agave spirits. Sometimes those talks and presentations got uncomfortable. Beyond the presentations there were the conversations that bubbled up from interactions between the various attendees which are invaluable because of what that can lead to. How often is this array of people able to gather in one place, face to face and talk agave?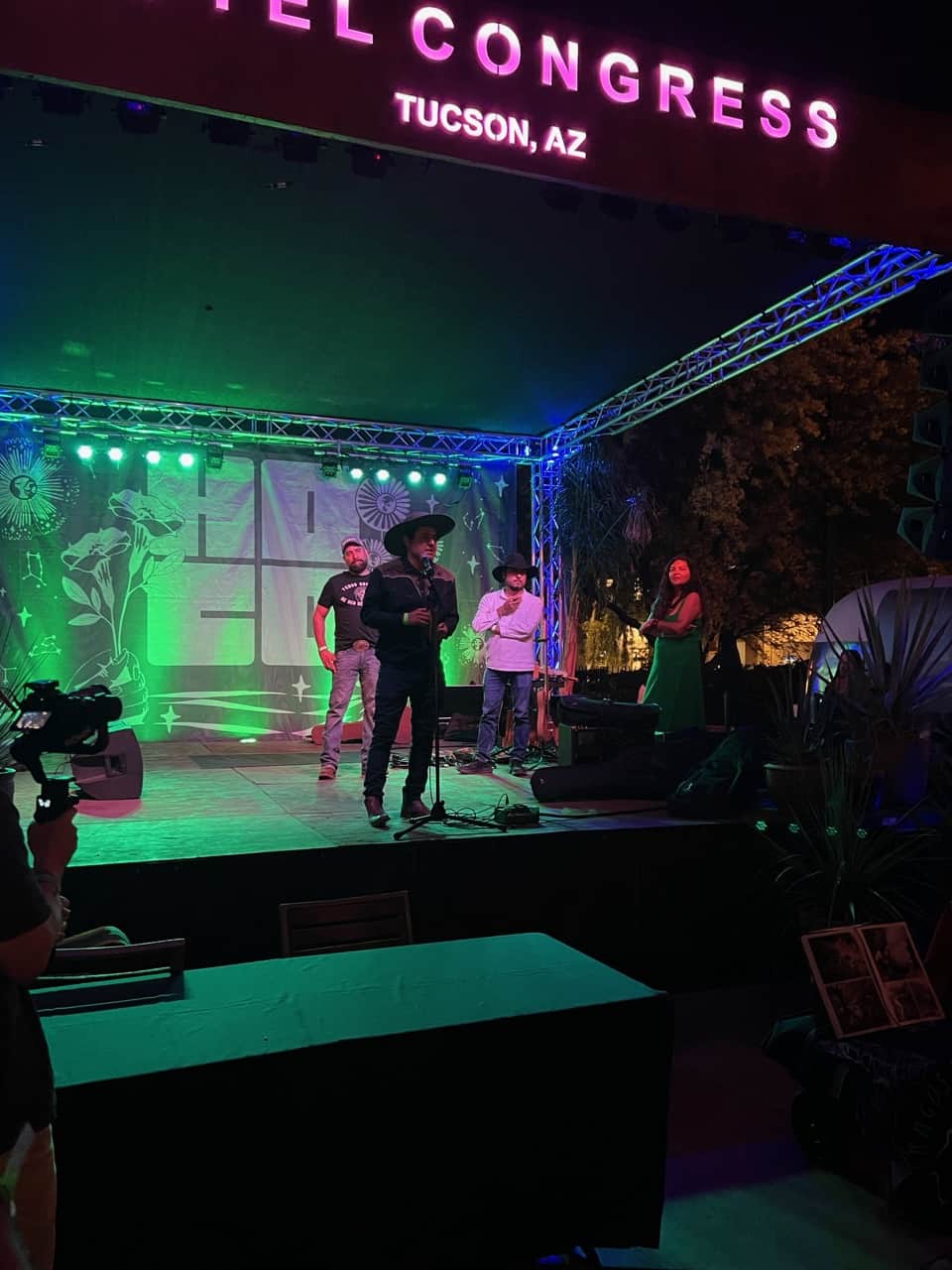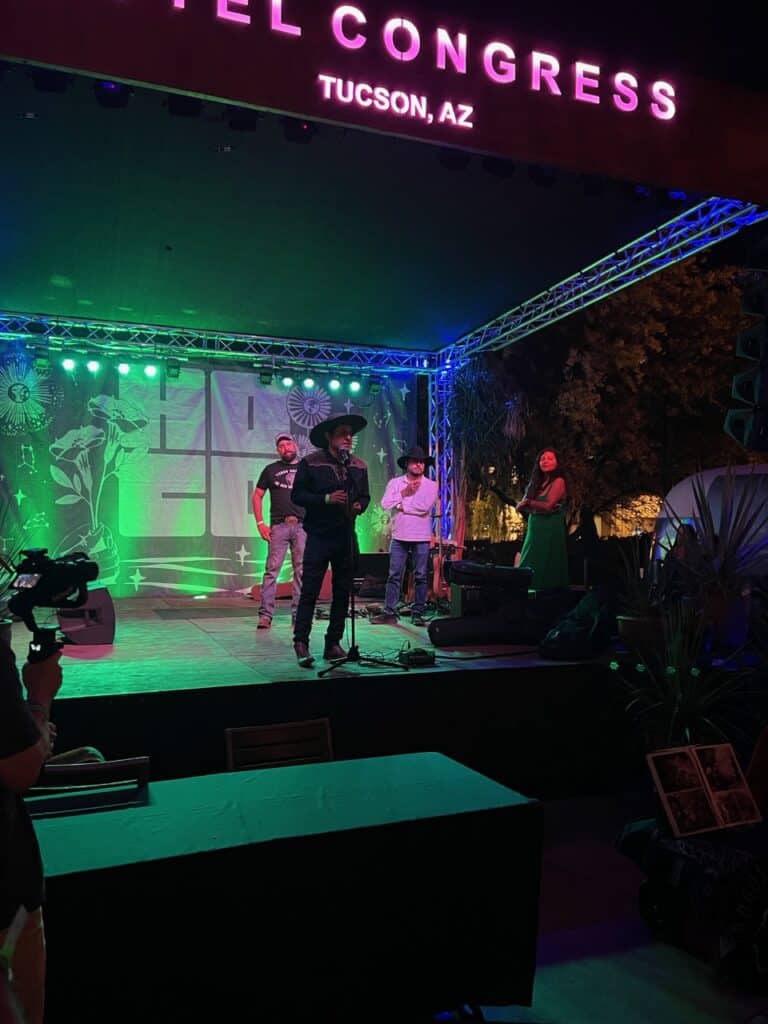 While Mexico in a Bottle events may have a broad audience, the focus is on the interaction between brands and attendees, be they industry, academic or consumer. And while the educational programs offered so much, it was the conversations after the talks that were so incredible. I liken the event to being an incubator for ideation when it comes to agave spirits which is why this festival is so important. It reminds me so much of the Eco Farm Conference which brings together various stakeholders in the agricultural sector to ideate an ecologically and just focused food system. What had been seen as radical ideas 40 plus years ago (Organic farming! Soil regeneration! Microbiome!) have since become accepted practices and focus.
Joy at the heart of it all
The talks and conversations were heavy and there were times it felt like we should all just throw up our hands and say forget about it. But to do that is to miss why we were all here in the first place, the joy found in celebrating our love for agave. The spirit is after all, the final gift from the agave that has come to the end of its physical life. We absolutely need to keep space to share sips, laugh and maybe even dance the night away.