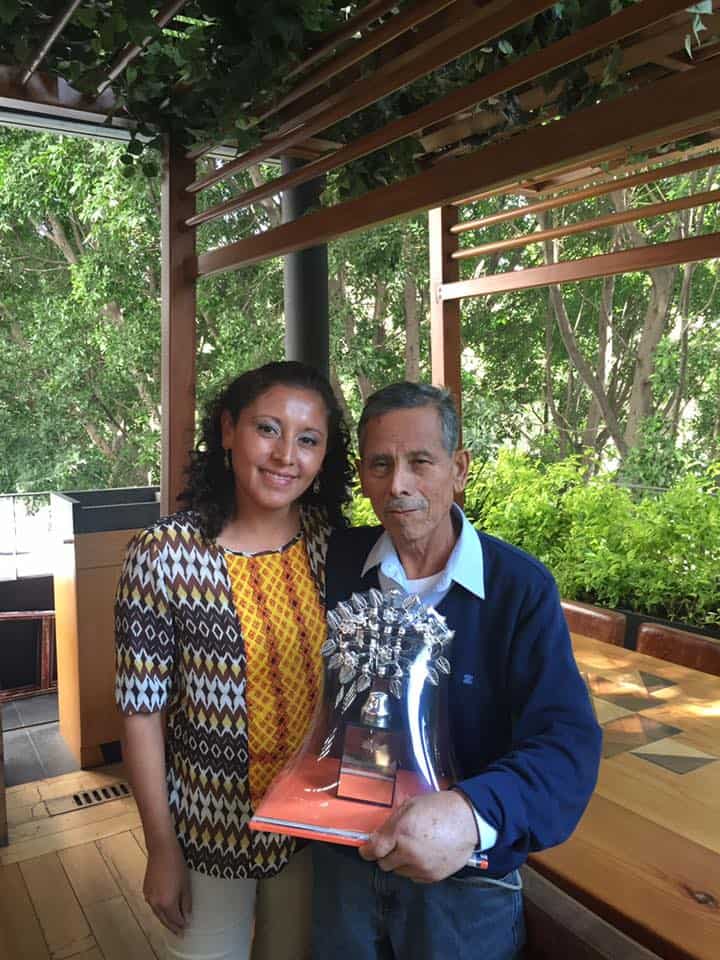 We are tremendously sad to hear the news that Don Lorenzo Angeles, the patriarch of the Angeles family which is responsible for Real Minero Mezcal, has died of lung cancer. Anyone who met him can vouch that he was a fantastic human being and a link to a different era of Mexico and mezcal. He raised an incredible family which now operates Real Minero, the quality of their mezcal and the ethics they bring to the operation speak clearly to his own high standards. But more than anything their humanity speaks volumes about who he was. Always welcoming to visitors, working in the fields with his workers until very recently, in Yiddish terms he was a true mensch.
As word has filtered out through the mezcal community here in the U.S., folks have taken to Facebook to express their sadness. Pretty much anyone in the bar industry who has traveled to Oaxaca crossed paths with Don Lorenzo over the years, if not in Santa Catarina Minas, then certainly at the El Pochote Mercado where he could be found sampling and selling his bottles, always, always with a huge smile on his face that you wanted to crawl into.
Our world is smaller without him.
We send our condolences and best wishes to his family.