Setting up a mezcal tasting is like setting the stage for a sensory symphony, where each note strikes a unique chord with your senses. As we immerse ourselves in the world of mezcal, we're not just sampling a spirit; we're savoring centuries of tradition, craftsmanship, and the very essence of the land where the agave is nurtured. I encourage you to embrace the diversity of mezcal, to explore its depths with an open mind and palate.
With so many spirits in the market, it can be daunting to figure out where to begin. While choosing a few bottles at random and tasting them with friends can be a good learning experience, the idea behind this guide is to offer a curated selection of spirits that each tell a different part of the same story. Accompanied by pairing bites chosen to enhance the unique qualities of these spirits takes it a step further. Of course feel free to take liberties and change a few things around. Again, this is a guide to get you started, not a strict play by play manual.
I'm a fall girlie and I associate this time of year with overflowing harvest baskets of produce, spiced baked goods, and comforting beverages. To accompany the vibe of the season, I've chosen three spirits: Don Mateo Pechuga for its fruity and spicy undertones; Origen Raiz Cenizo for its spicy red fruits and toastiness, and Palomas Mensajeras Chino/Alto/Mexicano for its cozy creaminess and decadence.
The Mezcales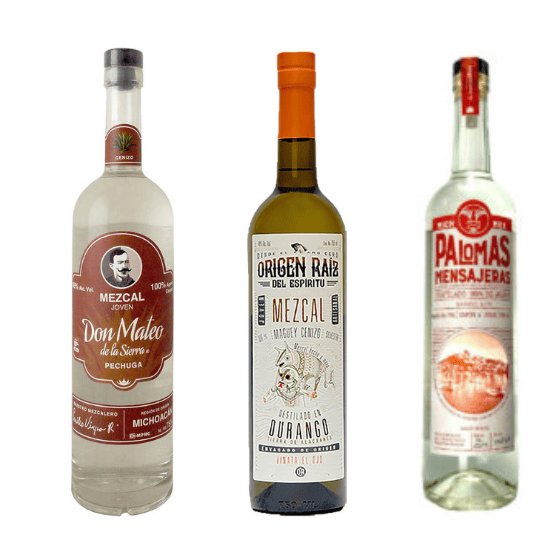 Origen Raiz Cenizo
Made in Tuitan, Durango by Ignacio Grijalva and family, the mezcal is 100% wild Cenizo Durangensis from the ranch where it is made. Made in a hybrid style that combines the best of Duranguense and Oaxacan tradition in copper pot stills, it is bottled at 48%abv.
Don Mateo Pechuga
Made by Emilio Vieyra in Pino Bonito, Michoacan with the pechuga recipe of his mother and mezcal matriarch of Michoacan Dona Delia Vargas Vieyra, the base for this spirit is Cupreata. Made in a wooden Filipino still with agave from their ranch that doubles as a nature preserve, it is bottled at 45%abv.
Palomas Mensajeras Chino/Alto/Mexicano
This spirit is made by Miguel Perez Resendiz in Oponguio Michoacán from three agave varieties- Cupreata, Ineaquidens, and Rhodacantha that are 2 years capon in a wooden Filipino style still. It was aged in glass and bottled at 50%abv.
The Pairings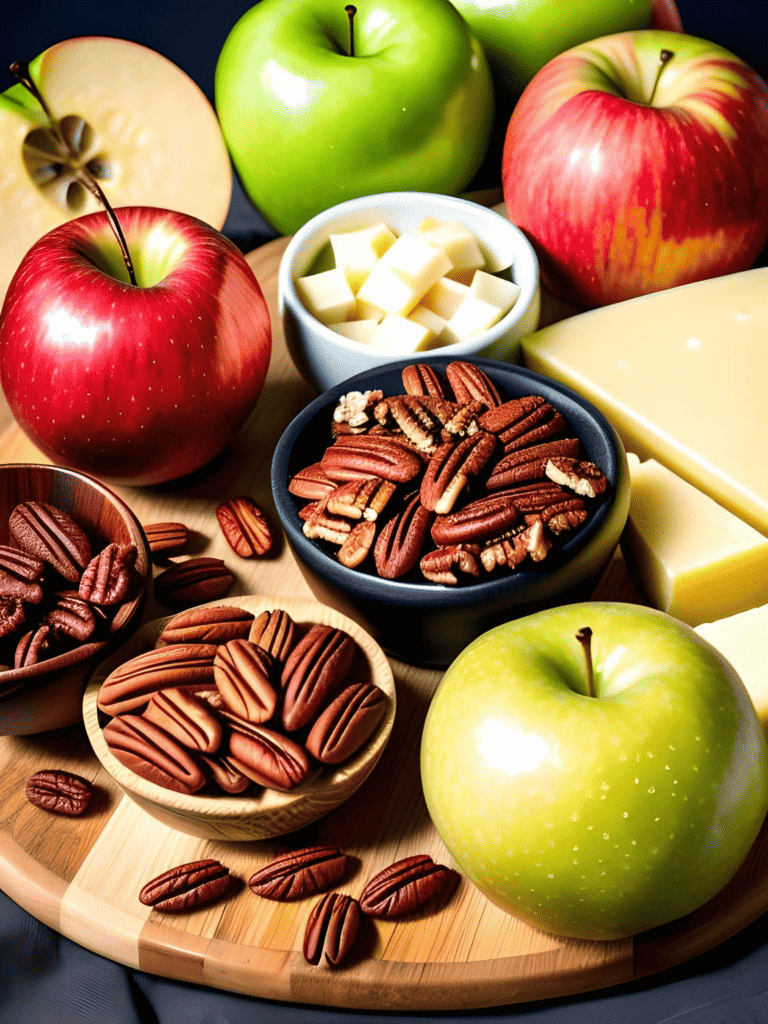 Toasted pecans with ancho chili and maple
Simple toasted pecans are fine, but if you are willing to put in the extra effort, toast them in a pan with a small amount of butter, ancho chili powder, and a tiny amount of maple syrup. You don't want these to be too sweet; traditional candied pecans will overpower the mezcal- you just want a hint of sweetness to balance out the spice from the chili powder.
Cinnamon apples with orange zest
These can be made on the stovetop or in the oven. Prep the apples by cutting into bite sized pieces, with or without the skin, and toss with a generous amount of cinnamon and some orange zest. Cook until the apples are soft but not mushy like applesauce. If using very sweet apples, use a small amount of lemon juice, or if using tart apples, use a small amount of orange juice. To enjoy, eat by the spoonful, or heaped onto toasted whole grain bread.
Beemster XO extra aged Gouda
If Beemster is unavailable, other extra aged Goudas will work well. Let the cheese come to room temperature before enjoying. For aged Goudas it is easier to chunk it up by putting a knife into it and twisting, rather than slices into neat pieces.
Notes
The pairings were chosen to highlight the corresponding individual mezcals as well as to work with each other. Start, in the order as listed, with the mezcal on its own. Then go back through tasting each mezcal with its corresponding pairing. Finally, taste each mezcal with the other pairings, mixing and matching. Notice how the flavors play together and what each bite brings out in each mezcal, and savor the differences in personal preference that emerge as you taste.