In our world of Mezcalistas events, mezcal, and the people who make it, are stars of the show and the mezcal tasting experience the raison d'tat. But mezcal does not exist in a vacuum and therefore the celebration of Mexican culture, food, music, and history is as much a part of the event— and we think all of the above are what our guests come for.
So as I headed to Yola Dia, I had to remind myself that this event was going to be more of a music festival with mezcal, and that people were attending for reasons outside of tasting a new agave variatial. Yola Dia, a music festival in downtown LA put on by the mezcal brand co-owned by Swedish musician Lykee Li (the headliner) was primarily an event celebrating female artists — the tagline was strong women, strong drinks together in the park. I honestly wasn't sure what to expect in terms of how integrated mezcal would be into the event.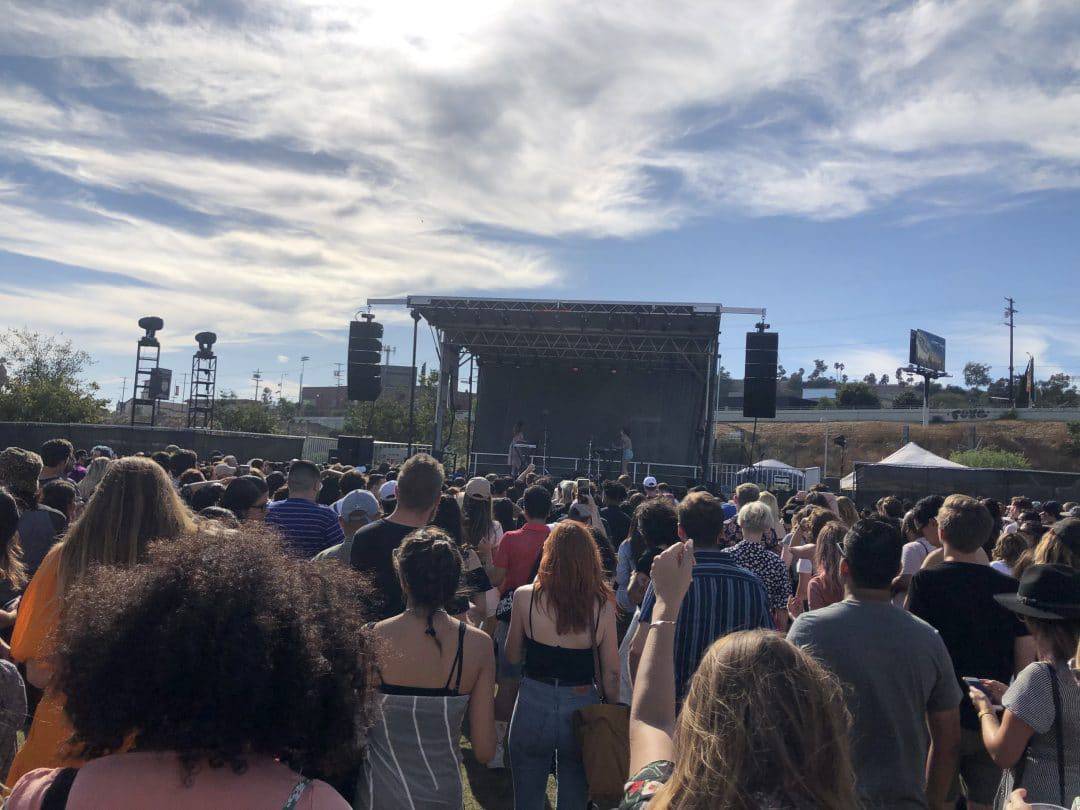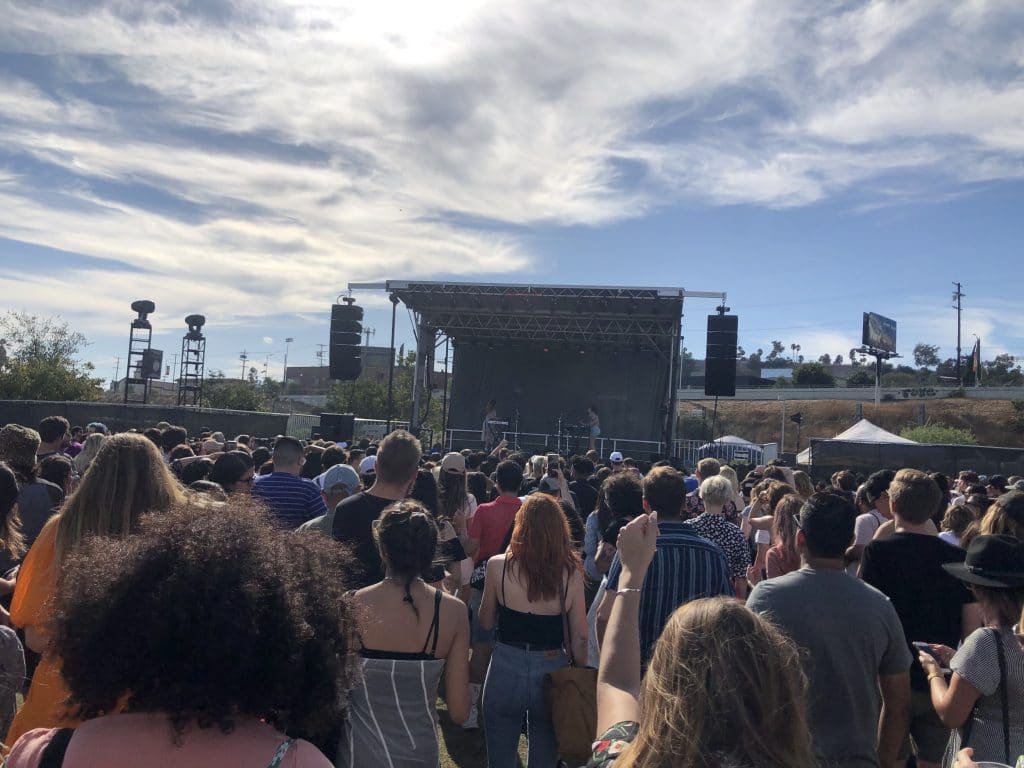 A lineup of female-identified artists with a bar program designed by female-identified figures in the cocktail world is of course on-brand for a company that is centered on female empowerment. Yola is owned by three women: Yola Jimenez, whose family roots in Oaxaca lead her to mezcal, Chef and stylist Gina Correll Aglietti, and the aforementioned Lykee Li. The three were friends before business partners, Gina and Lykee finding their taste for mezcal through Yola's mezcaleria in Mexico City.
"We were hanging out and bonding really when we were transitioning to adulthood in our 20s and 30s, and while we had different backgrounds and sexualities and our own concepts of being a modern woman— we also had a unified perspective in terms of what we wanted to see in the world and the importance of autonomy," said Gina when I sat down with her and Yola a week after the event.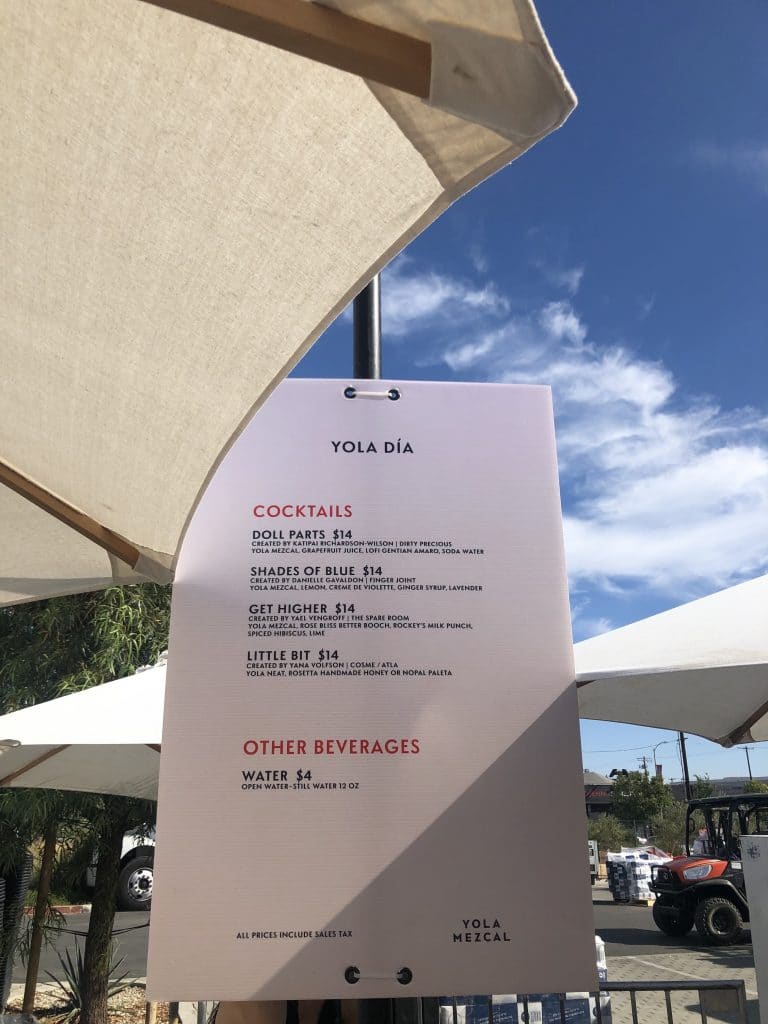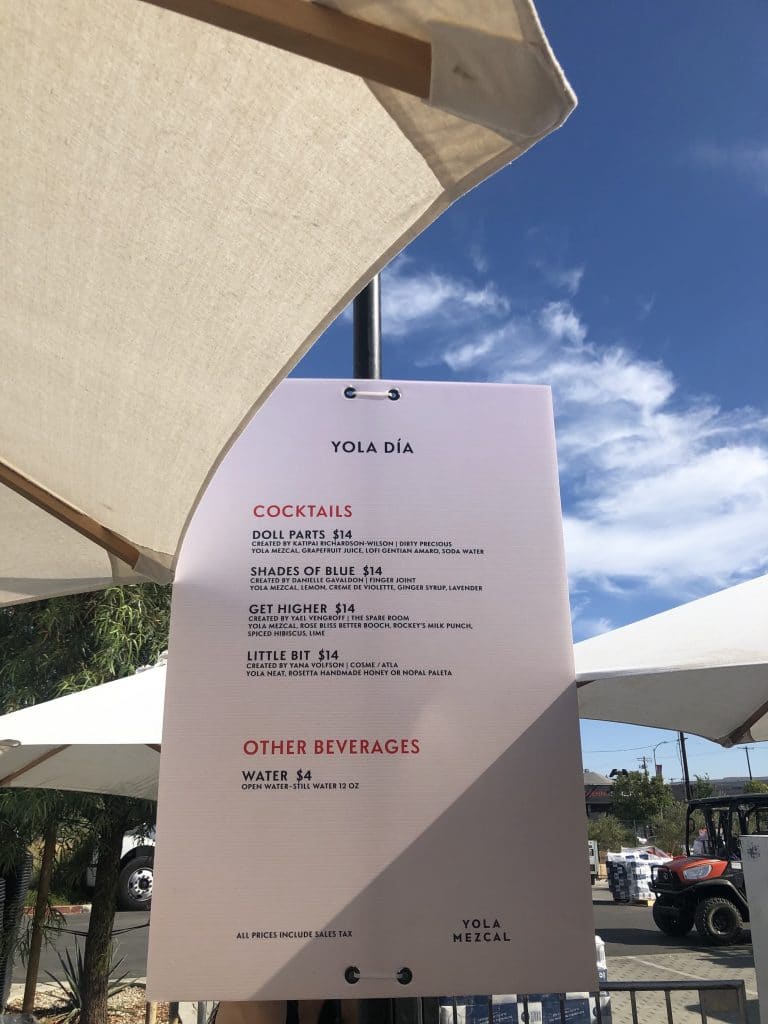 That mutual philosophy coalesced around a new mezcal company that would employ women in Oaxaca, paying them regularly and well, and encourage leadership roles.
"I would go to Oaxaca and you could feel the absence of young men because they were out looking for work or immigrating," said Yola, whose grandfather bought an agave farm in Oaxaca 1971. "But women are everywhere and involved in every aspect of life, although you still have to talk to men to make any kind of final decisions. We wanted it to be the women who we spoke to directly, paid directly, and who could be proud about the work they were doing."
A couple years later they employ up to 20 women in the high season who are running and staffing the mezcal making and bottling process, and working directly with Maestro Mezcalero Rufino Grijalva Hernandez of San Juan del Rio. 
Yola Dia started with a similar ethos when the Yola team began discussing how many of the female-identified music festivals and events are not produced and curated by female-identified people. "The idea was that womanhood is an identification that goes beyond gender and we wanted to curate an event that showcased that," said Yola.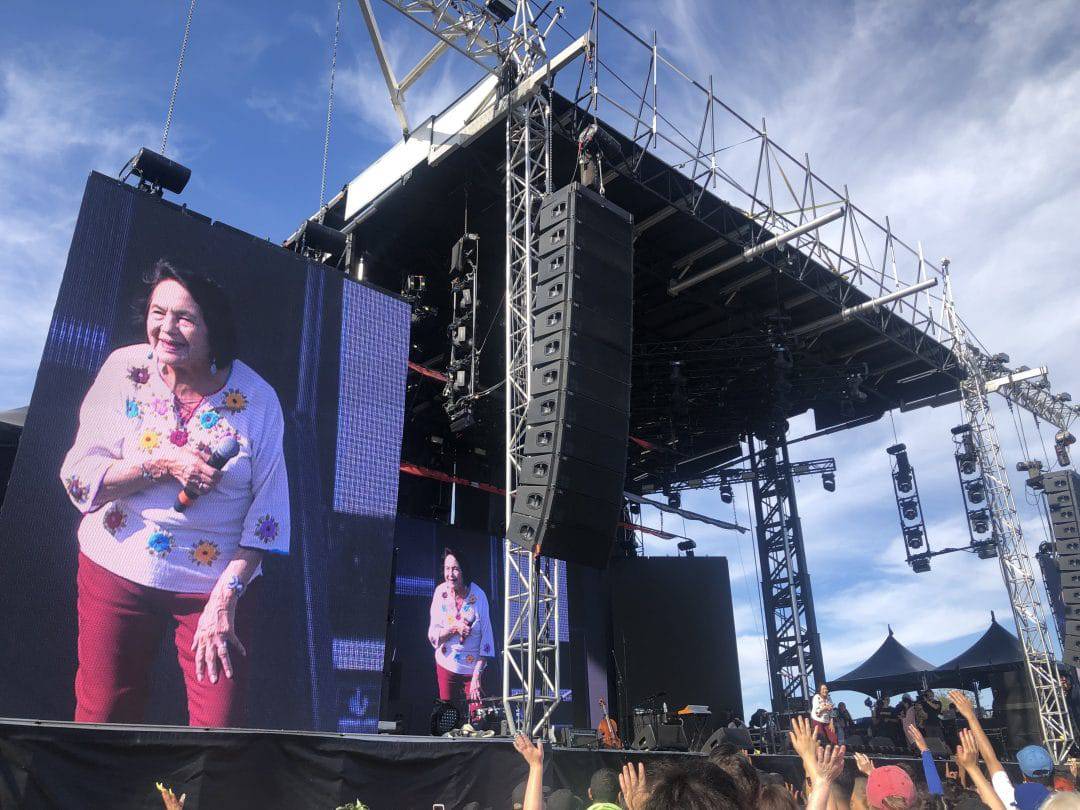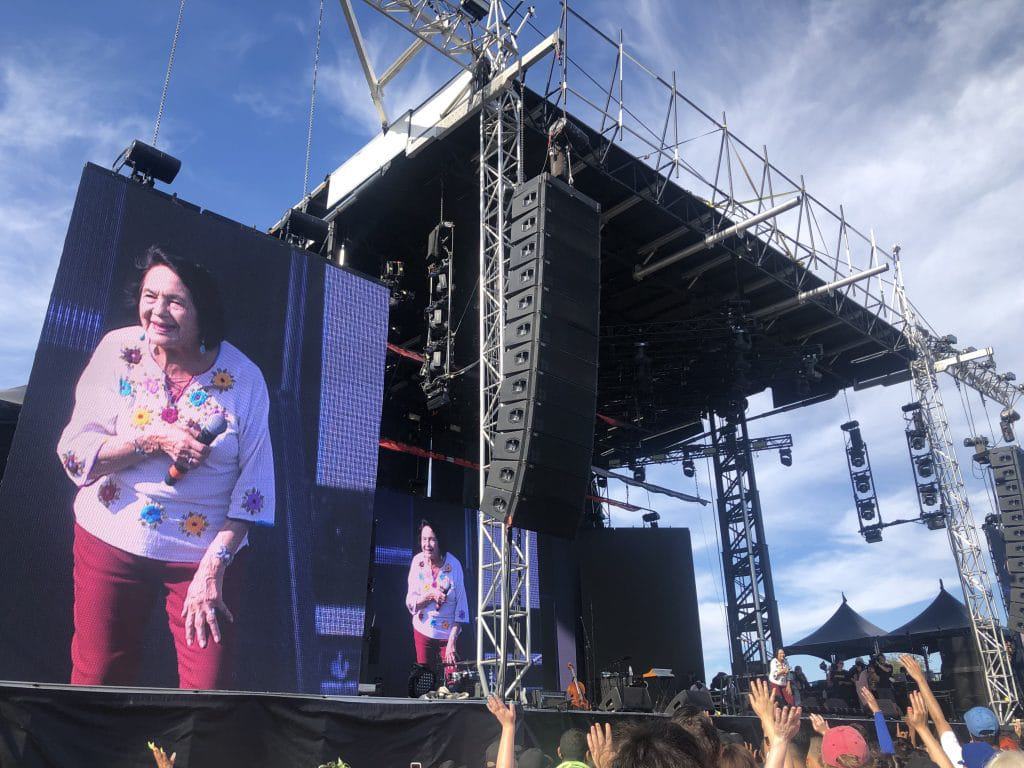 Here's a good snapshot of the event: after one of the first musical acts, veteran activist Dolores Huerta was brought on stage, who opened with my favorite line of the night: "welcome to occupied Mexico." Huerta talked about love and humanity, the importance of voting, and also about about the intersectionality between feminism and immigration rights and environmentalism— in other words, feminism cannot be extracted from the larger issues facing the largely millennial crowd. And then the next act, cellist and vocalist Kelsey Lu, grinded on the floor in sparkly nipple pasties after exploding a bag of lays potato chips on stage like a bottle of champagne, finishing with "I love Lays so fucking much."
The contrast between acts was a bit jolting (and not just because I don't understand the potato chips symbology and also I'm more of a Rancheritos girl). But after talking with the Yola team I realize that the contrast was precisely the point: this was admittedly a genre-bending lineup of women on the stage, but the artists, the bartenders, the crowd seemed to want to be a part of something that celebrated the various expressions of female identity and feminism.
As a woman in the mezcal business, the festival's beverage program put a pretty big smile on my face: some of our favorite female bartenders from around the country created the bar program that served only mezcal cocktails, and a personal chef hero, Elena Reygadas of Mexico City was there. At what other music festival could I order a pairing designed by Yana Volfson of Cosme featuring a nopal paleta from Rosetta dunked in a shot of artisan mezcal?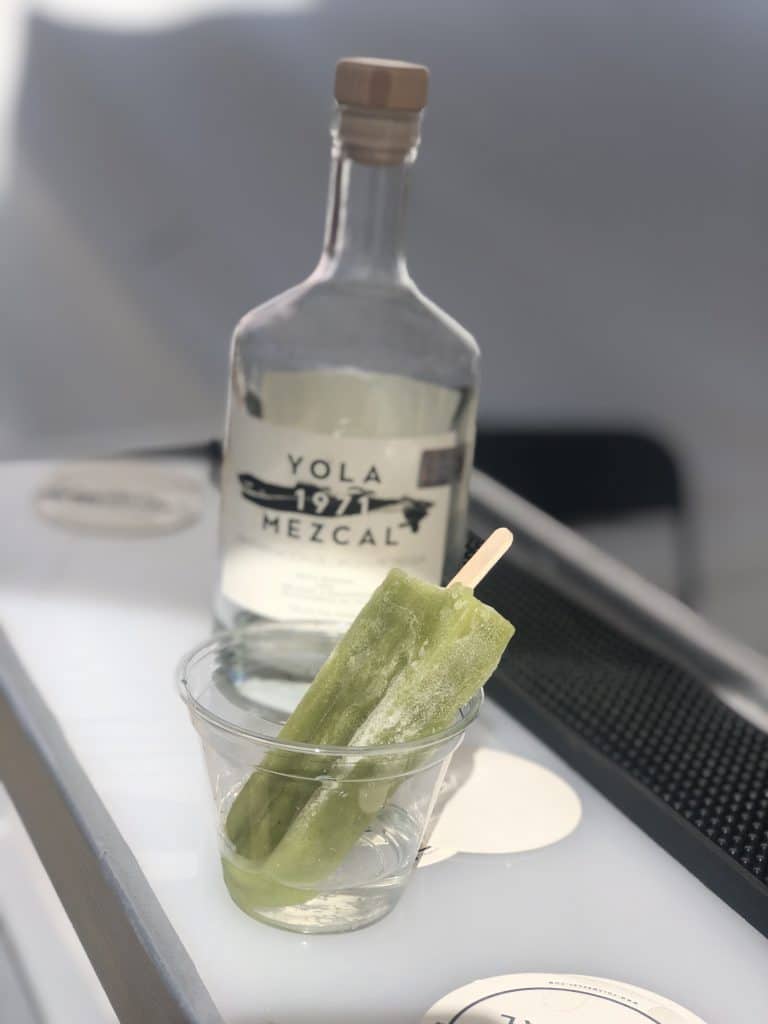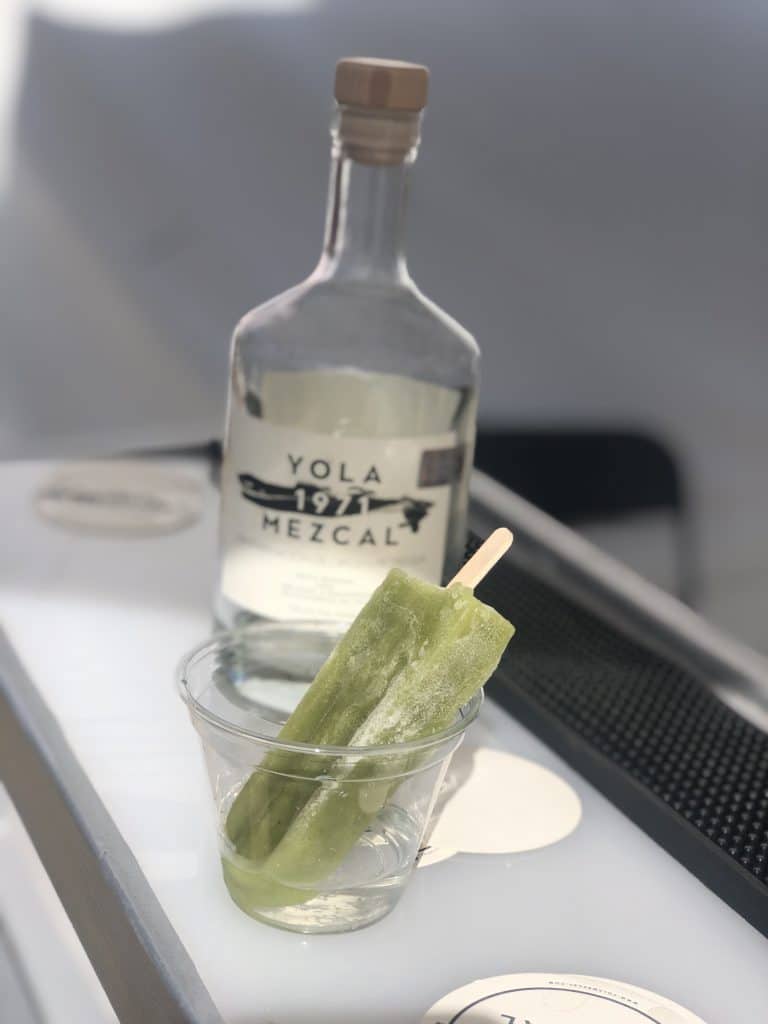 There were a few activism components threaded through the event as well: the company commissioned female artists from around the world to contribute flags as symbols of community and as homage to protest and pride, which are still being auctioned off and already have raised about $25k for the ACLU's immigration law and public policy programs. A dollar from each ticket sale was also donated to the Downtown Women's Center in LA, an organization supporting women experiencing homelessness and formerly homeless women. And there were people doing voter registration for concert-attendees.
As mezcal transitions further into the mainstream and we see more events that aren't just for the die-hard mezcal fans, Yola Dia is an interesting example of what that could look like. I polled a few people, some knew about Yola Mezcal and drink mezcal regularly, others thought it was tequila but were happy to have a fancy cocktail. While I personally would have loved to learn more about the Oaxacan women working in their mezcal production, I'm not sure how important that was to the rest of the crowd. There were probably other elements of the festival that resonated with them, and chances are some of those festival goers are new mezcal drinkers who will think about the social impact of their buying choices. Yola Dia wasn't just about mezcal, and I think that's just fine.