Mezcal Week began four years ago with the very simple idea of promoting mezcal in all its glory for one whole week everywhere in the world. Each year we have doubled in size with last year more than 130 participants from around the world highlighting cocktails, pairings, talks, films and more. This year we want to double that and have moved our dates to the week leading up to Mexican Independence Day with the idea of celebrating and cementing mezcal's place as the Spirit of Mexico.
We hear in the headlines about Mezcal having a moment, but we know it is more than a moment – it's a movement to celebrate a true craft spirit with a rich cultural history. People are drawn to this spirit not only because of its complex flavors, but also because of what I see as a perfect storm of three different things: myth, provenance and a desire for authenticity in a world that has become increasingly homogenized and commoditized.
Why join Mezcal Week? Beyond helping shape why consumers are drawn to mezcal, you also help support the Mezcal Collaborative. All proceeds go to the organization's efforts to grow the category responsibly by developing an educational platform that provides not only crucial information about the various facets of the category, but also helps create more transparency about what is happening on the ground. By working together, we can help maintain the integrity of the process in making mezcal, educating not only the people on the frontlines selling mezcal, but also the people consuming mezcal. Otherwise, we risk it becoming just another spirit on the market.
So how can you participate?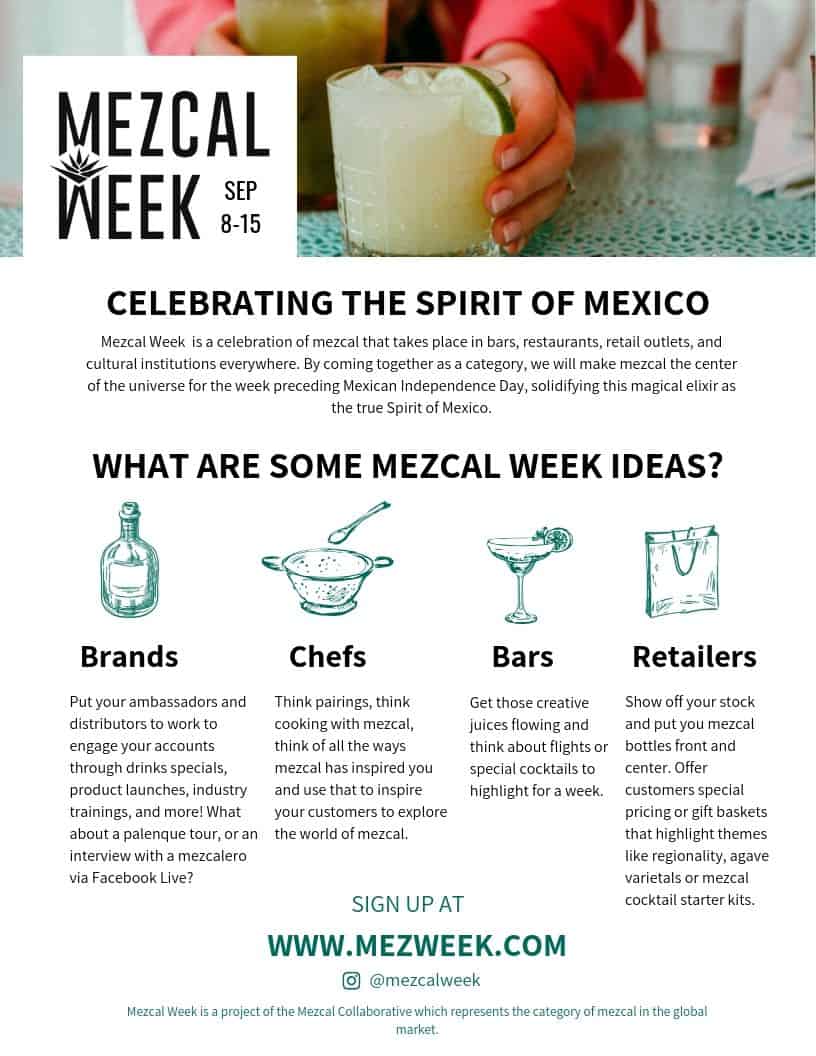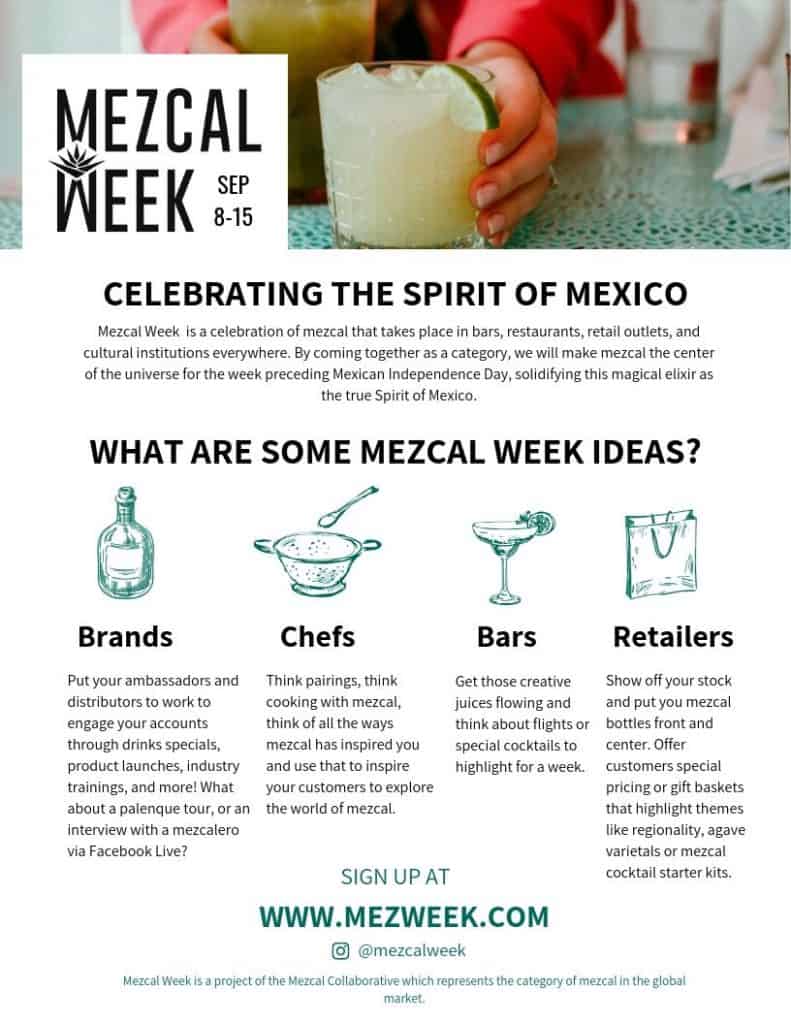 Once you've registered your event, we'll add you to our Mezcal Week map and directory of events, send you template artwork and promote your event across all of our social media networks as well as through our newsletter. Also, follow along on our new IG profile for ideas. We are looking forward to making this our biggest year yet!