I received a fantastic anniversary gift, Las Nuevas Cronicas del Pulque y La Vagancia by Joel Castro. It's an illustrated romantic story about being a vagabond in Mexico with pulque as liquid inspiration. These are the drunken writings and illustrations of someone cast adrift in Mexico, something akin to a more precise and voluble version of Under the Volcano with pulque standing in for mezcal.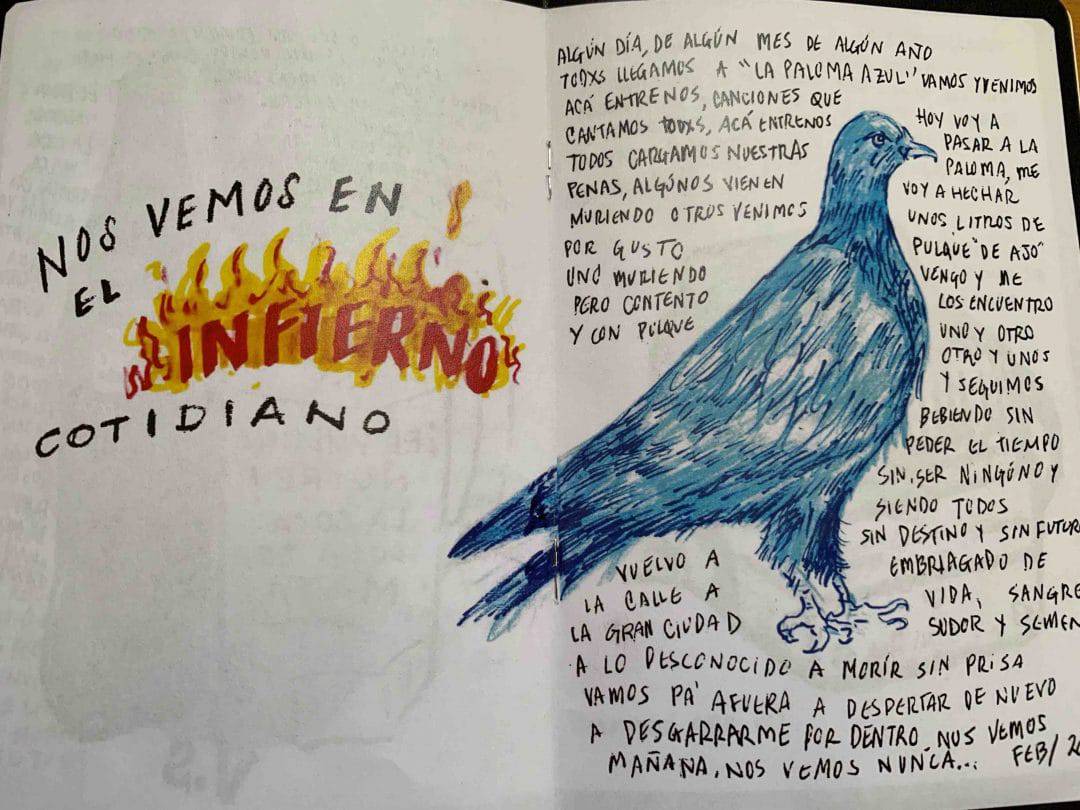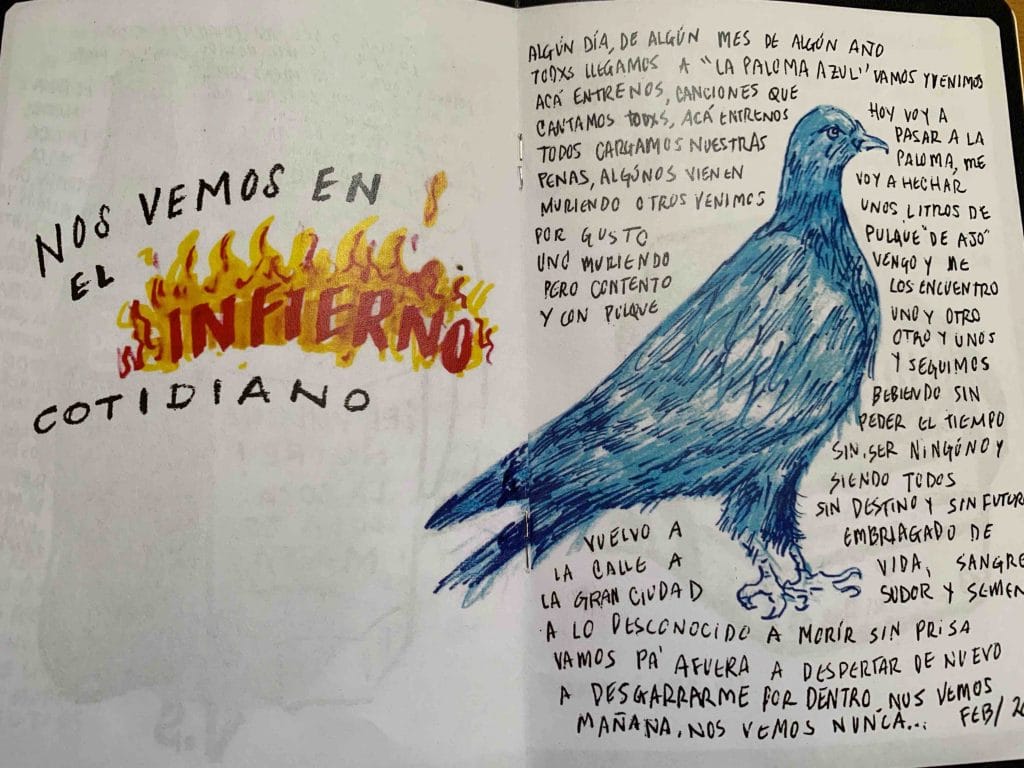 Here pulque is inspiration and culture while the book is a demonstration of that, hand lettered and illustrated. Like a zine from another era addressing ours.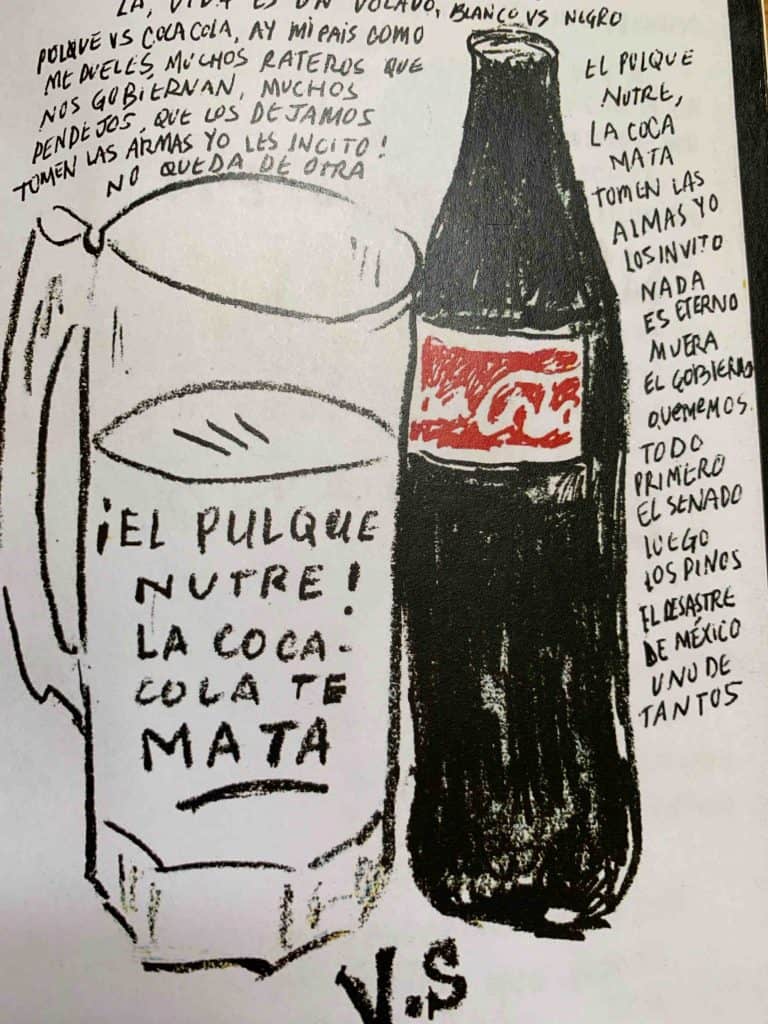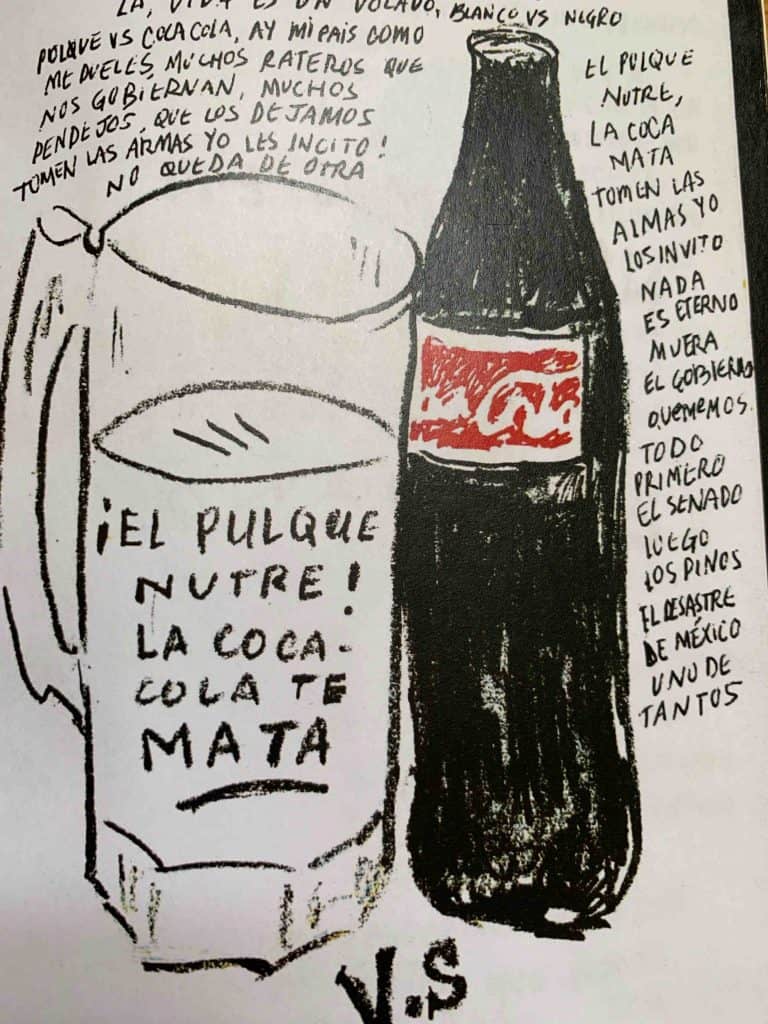 Go get a copy for a living art book, if you can find one. Like most great gifts, this one doesn't seem readily available even if the publisher Crater Invertido has some crazy stuff on their web site like this promo for a film called Vaccines permanentes.