Pairing mezcal can seem intimidating at first, with all of the big and bold flavors, high alcohol, and overall unique profiles, where do we start? Traditional pairings feature ingredients and flavors that are typical to the Oaxaca and other mezcal producing regions. In addition to the straightforward traditional pairings, there are ways to transform the same principles to reflect international flavors, as well as a few contemporary pairings, all of which is sure to get the creative juices flowing.
Traditional Pairings
As with most other alcoholic beverages, mezcal is often traditionally paired with small bites, snacks, and food both to pad the stomach and to highlight the flavors of the spirit. Here are a few of the most common traditional pairings within Mexico.
Orange Slices & Sal De Gusano
This iconic salt is a finely ground powder of chili, sea salt, and dried agave worm and has an umami rich flavor that offers a bold counterpoint to any mezcal. Some purists believe the combination of citrus and salt is too intense on the palate if the goal is to savor the nuances of fine sipping mezcal, but this is still a very common botana, or pairing snack, served in Oaxaca.
Chapulines
Another icon of Oaxaca, these are toasted and seasoned grasshoppers. They come in different sizes and flavored with different salts and chili, offering a unique earthy flavor and crunchy texture. Beyond the novelty, these are super delicious and nutritious, and tend to bring out the earthy and fruity flavors of a mezcal.
Cheese
Cheese is a common snack to enjoy with mezcal, including the quesillo from Oaxaca, and especially in central and northern regions where cattle and dairy play a big role. All kinds of cheese work well with mezcal, highlighting the creamy and lactic notes of mezcal.
Chocolate Y Cafe
It is no surprise that the dark roasted notes of coffee and chocolate, two other Oaxacan ingredients, pair well with mezcal. Sipped alongside or added directly into either of these rich drinks, mezcal enhances the flavor of each.
Mole
Rich sauces with layered complexity might seem too complicated to pair, but the intensity of many traditional moles matches with the high intensity and layers of flavor in mezcal.
Make Them Your Own
Taking cues from tradition while making the most of local and sustainable ingredients is an easy way to craft unique and delicious pairings. This could be in the form of a pairing plate that features local cheeses and cured meats, seasonal fruits and crudite, or chocolate confections made with ethically sourced and processed cacao. Incorporating specialty ingredients, like chapulines in a salad, or mole in a cocktail, is another way to pay homage and enjoy the flavors of traditional pairings. Take it a step further with unique applications like infusing whipped cream with mezcal to top brownies or hot cocoa, or using sal de gusano to season fried potatoes. Inspiration is endless while still staying rooted in typical pairings.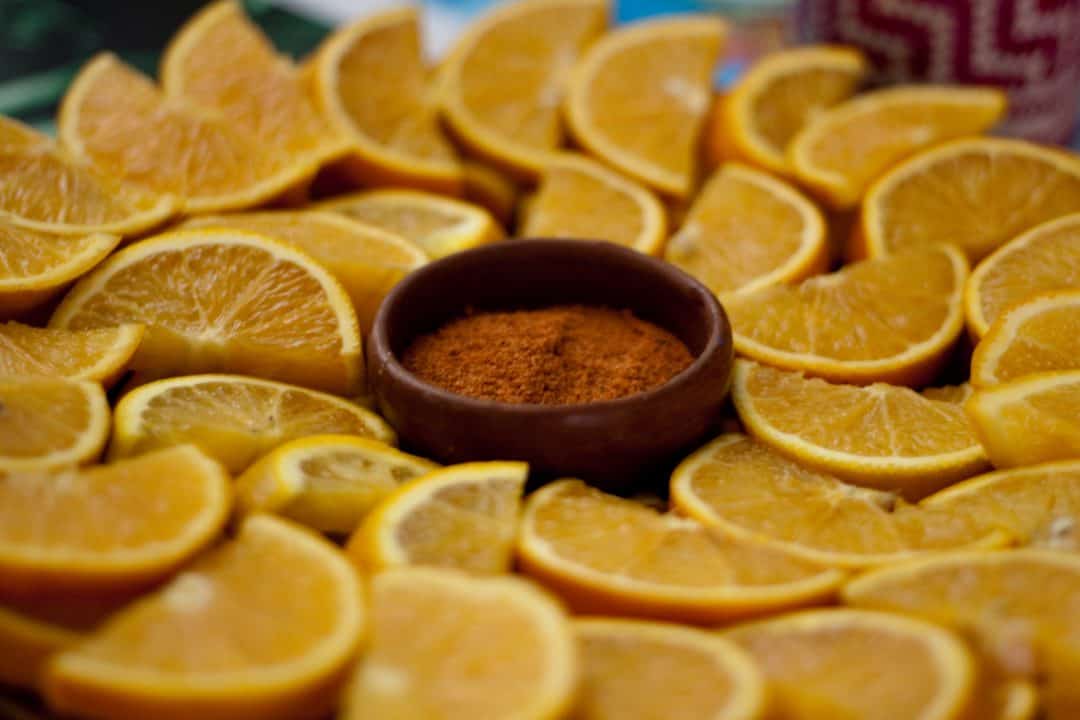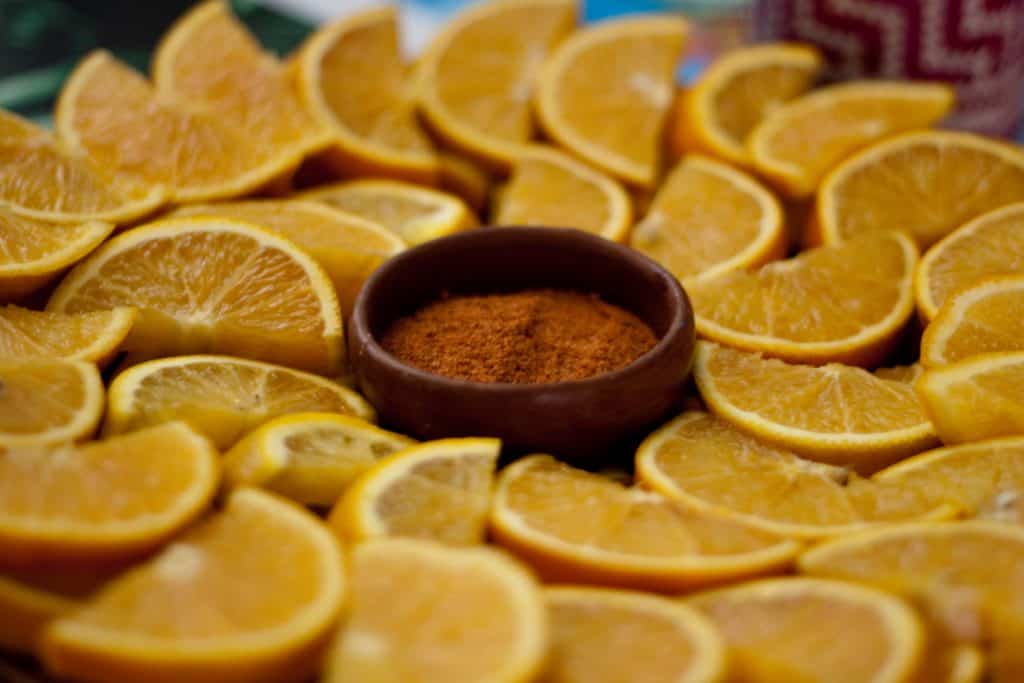 Contemporary Pairings
Mezcal is an international delicacy, reaching the food and beverage scenes of far corners of the world. This brings cultural synergy and innovation to the ways in which we can enjoy mezcal. These are some of the contemporary applications, with many more in the works, and which we are excited to try.
Sushi & Shellfish
There is something that can be so delicate in mezcal, reminiscent of the delicacy of fine fish and shellfish. King crab legs with a buttery tobala, or a zesty tepeztate with briny kumamoto oysters may not be traditional, but sure are tasty.
Pastry
Mezcal and desserts of all kinds go well together, including a spread of croissants, tarts, eclairs, and chocolate mousse. Flavors like vanilla, chocolate, and baking spice often enhance the sweet and spicy notes of mezcal, while also cutting through some of the heaviness of buttery pastry.
Bbq
Without disrespecting the various traditions, let's just say that many kinds of grilled, smoked, and sauced meat lend themselves nicely to pairing with robust, spicy, and fruity mezcals.