As we've said before, one of the unintended consequences of the mezcal industry's explosion is that it opens doors for other Mexican craft spirits including liqueurs, amaros, rums and whiskeys. Last year we were pleased to add gin to the list when we introduced Gin Katun at our Mexico in a Bottle LA event. Just two months later, at a casual gathering of folks for a pozole feast, we had an opportunity to taste another Mexican gin, Bruja de Agua that was set to enter the market in 2020 from Back Alley Imports. And then COVID happened delaying just about any new product launches in 2020. That doesn't mean that everything stopped, the process just slowed down a tad but the wait is over, the first of four Bruja de Agua expressions, Cítrica, just crossed the border and is now available to distributors. It should be on retail shelves in early 2021 so look out for it soon.
Bruja de Agua's name translates to "water witch," which means a traditional healer who works with water. It is made in Mexico City from a base alcohol derived from endemic varieties of corn from Puebla and Chiapas. While the botanicals include juniper berries, Bruja de Agua focuses on the flavors and ingredients that reflect the floral biodiversity of Mexico. Back Alley's Raza Zaidi says that Bruja "uses more than 30 regional herbs such as cacao, hoja santa (Mexican pepperleaf), toronjil (Mexican agastache) and pericón (Mexican tarragon), painstakingly sourced directly from farmers in rural Mexico." And, if what we tasted last fall is any indication, it is definitely a gin like no other.
As the name says, this first label focuses on the citrus spectrum. We're looking forward to tasting it for future tasting notes because that first sample back in November last year left an indelible impression.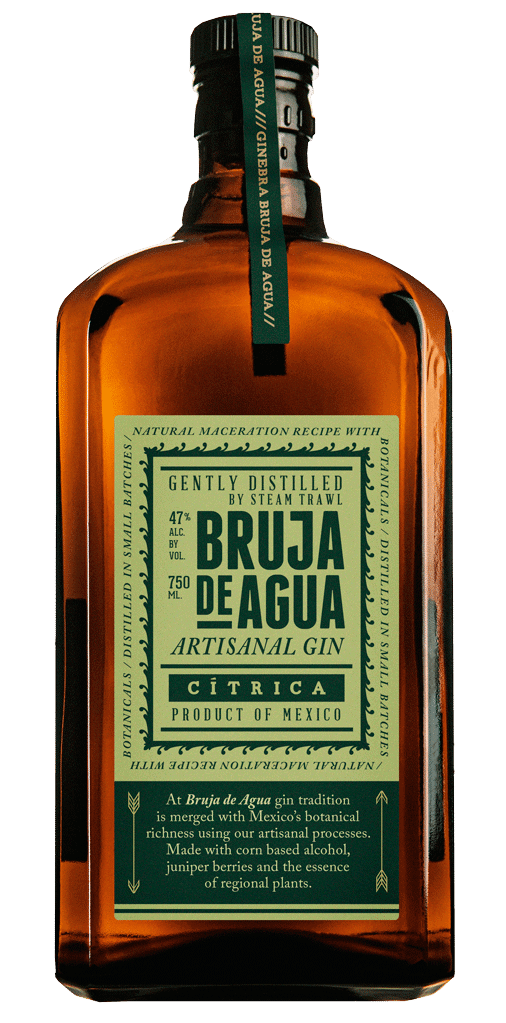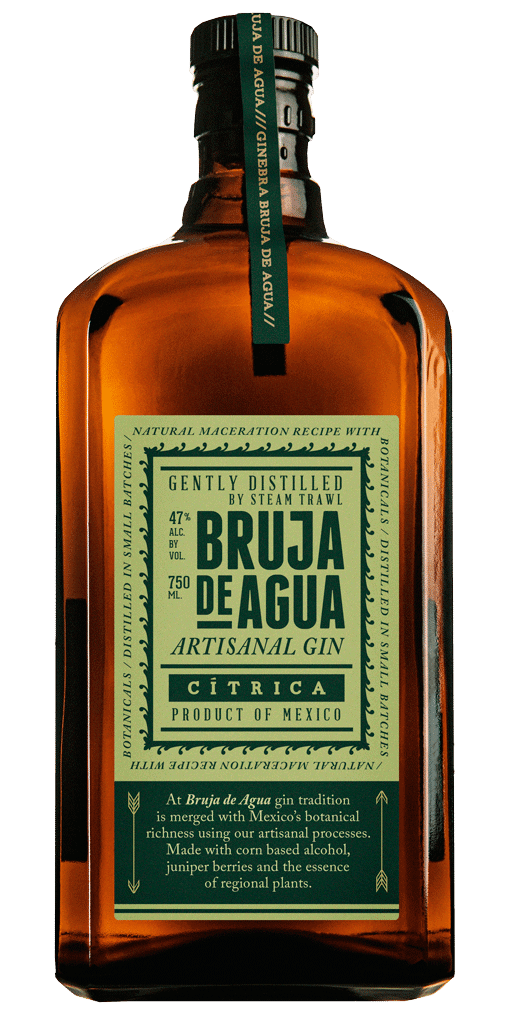 Back Alley's Zaidi, who also co-owns Wahaka Mezcal, says that "it's what we were looking for— not necessarily something you'd immediately say "whoah, this is Mexican" like with epazote but something complex and different where you can tell that it has been painstakingly crafted. Back Alley has been known for its rare, historic agave spirits so it's great to add Bruja de Agua gins to show the Mexican spirits industry is so dynamic."
Mexican craft spirits have differentiated themselves because of their ingredients and ideas filtered through Mexican traditions. These spirits embody the idea of terroir are the essence of provenance and truly reflective of the vast landscape of flavors endemic to Mexico. We've seen bitters like Granda-Vallet, whiskeys, rums, and many other spirits and liquors but maybe gin was the obvious addition. Zaidi thinks that "gin is such an obvious fit for Mexico, for one, it's the cradle of corn with many, many endemic varieties. Also, it's one of the top countries with most floral biodiversity in the world and Mexican cuisine itself was declared an Intangible Cultural Heritage of Humanity by UNESCO. In other words, people have been using these regional herbs and botanicals for centuries in their everyday cooking."