Welcome to the Mezcalistas 2020 Gift Guide. Yes, yes, we know that this is a consumerist free-for-all, that the true meaning of the holidays has been hopelessly perverted, and that one of us (Max) has opted out of the whole holiday gifting nightmare altogether. And yet, and yet, some of us persist in gift buying so we'll try to guide you to the things, experiences, and donations that make a difference. Things that we like, things that we think are necessary. Besides, these gift guides aren't all about the holidays, they're also a good clip it list for future birthdays and things we'd like to do for ourselves someday. We've selected items and services that are great gifts unto themselves but also that somehow give back whether directly financially or culturally or through some other ineffable fashion.
For the mezcal lover
Perhaps the best thing to come out of 2020 is the number of 200ml bottles now on the market. These smaller sizes give you the opportunity to try a new mezcal at a third (or more!) of the price. We worked with Old Town Tequila to put together a few gift packs that allow for flavor and regional explorations. These include: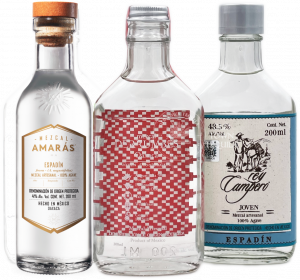 If you prefer to shop local, be sure to check out our list of retailers by city and state here for all your purchasing needs..
Need to up your cocktail game? Check out these cocktail kits from Cocktail Kingdom with all you need to shake and stir your way through different creations. They've also got a great selection of glassware, including sets of vaso veladoras, the unofficial tasting glass for mezcal. Or you can go with the Mezcalistas Mezcal Starter Kit which includes two vaso veladoras. And to go with mezcal, Merci Mercado has a lovely selection of salts, including sal de gusano, and chapulines. Use code mezcalistas for a 15% discount on purchases over $20.
For your mezcal loving friends and family who also garden or want to try their own hand at cultivating agave check out your local nurseries which are now carrying more agaves, as they make great gifts, they can grow in most moderate climes and will work indoors in the frozen north or south. They're resilient, require little to no irrigation, and are stunningly beautiful. If your taste runs to other native plants then take a look at the Borderlands Restoration Project which is headquartered right on the Arizona/Sonora border where they work to keep local flora and fauna thriving. They offer some amazing local seed mixes and have worked hard to help local agave thrive. Plus they have some amazing agave t-shirts that should find homes on some of your backs.
For the book lovers
The story of mezcal is so complex and can be told from so many different angles and perspectives. There is the academic perspective, the personal, the flavor oriented and the art explorations. One thing it is not is boring.
For the food lovers
The past couple of years have been banner years for Mexican cookbooks. They run the gamut of food, travel and cultural explorations explorations to modern adaptions for the family of traditional dishes.
The universe of copitas is vast and allows all of us to display our aesthetic sensibilities as we go about our daily lives whether drinking or just featured there on that nice shelf evoking memories of that last trip to Mexico or special times spent with friends. Take a look at Mexico By Hand's Michoacan ceramics which include this set of cups along with many others for mezcal, meals and sprucing up your house. Colectivo 1050 Grados has amazing Oaxacan ceramics that will enliven any house. Mezcal for Life has handblown shot glasses as well as large bottles in addition to unique red clay copitas. And Chamula Hecho a Mano features stunning craft items from around Guadalajara at like this candelabra. When it comes to copitas for your bar, there are very few things as beautiful as these porcelain ones from our friends at Tuyo. There are also pairing plates, agave card sets about the different agave species, as well as shirts, bandanas and tote bags.
San Francisco's own La Cocina has incubated an amazing series of woman founded food businesses that have taken turns enriching the Bay Area's culinary environment while also lifting people up into their own businesses. Now that most restaurants are closed their gift boxes are the next best thing to dining in person and to supporting the businesses that they cultivate. The boxes come in a variety of sizes and you can even order entire meals..
If you need pantry staples, be sure to shop Rancho Gordo.which has the best selection of heirloom bean varieties, spices and chiles and more. For those that are into making their tortillas from scratch, Masienda is the place with its tortilla starter kits, organic masa harina and delicacy items like chicatanas and for the mole lovers, be sure to check out the selection of pastes and more from LA's Guelaguetza Restaurant, and be sure to add a bottle of their michelada mix. Finally, there's never been a better time to learn how to make Mexican food! In addition to the various demos you can find online, Susana Trilling is also offering online cooking classes taught direct from her kitchen in Oaxaca – a perfect gift for anyone wanting to expand their cooking know how.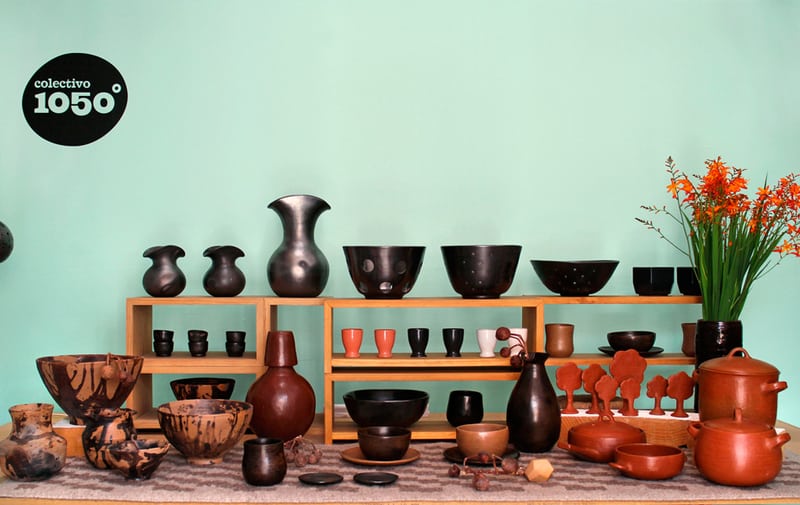 For the fashionista
Fashion has taken a huge hit this year as we've fallen into patterns of our day pajamas versus night pajamas style and it is time to change things up. Here are few ideas on how to liven up a wardrobe with some simple additions. Of course the Mezcalistas shop is always open and features our own bandana, more traditional to be sure, but just as striking. Plus we have all sorts of great t-shirts with fun prints. We feature a collection of screen printed shirts designed by our creative director Christina Mariana Garcia and SF based Mexican artist Txutxo Perez. Plus candles, pins, copitas, and a great little mezcal starter kit. you name it.
Pachuco Supply has been crafting terrific hats perfect for mezcal country adventures and pretty much any other kind of adventure. These are made to order so you can add little details to make any hat one of a kind. They've also got some fun Lucha face masks and a sweet gift pack.
Projecto Diaz has a cute bandana which can be used as a scarf or as an impromptu COVID mask and, while you're at it, pick up some of their Oaxaca coffee.
For the super fashion forward folks out there, Susan fell in love with Equihua when she saw their oil cloth jackets and hats and their San Marcos Blanket inspired plush coats. They've also got great and fun earrings, shirts and more.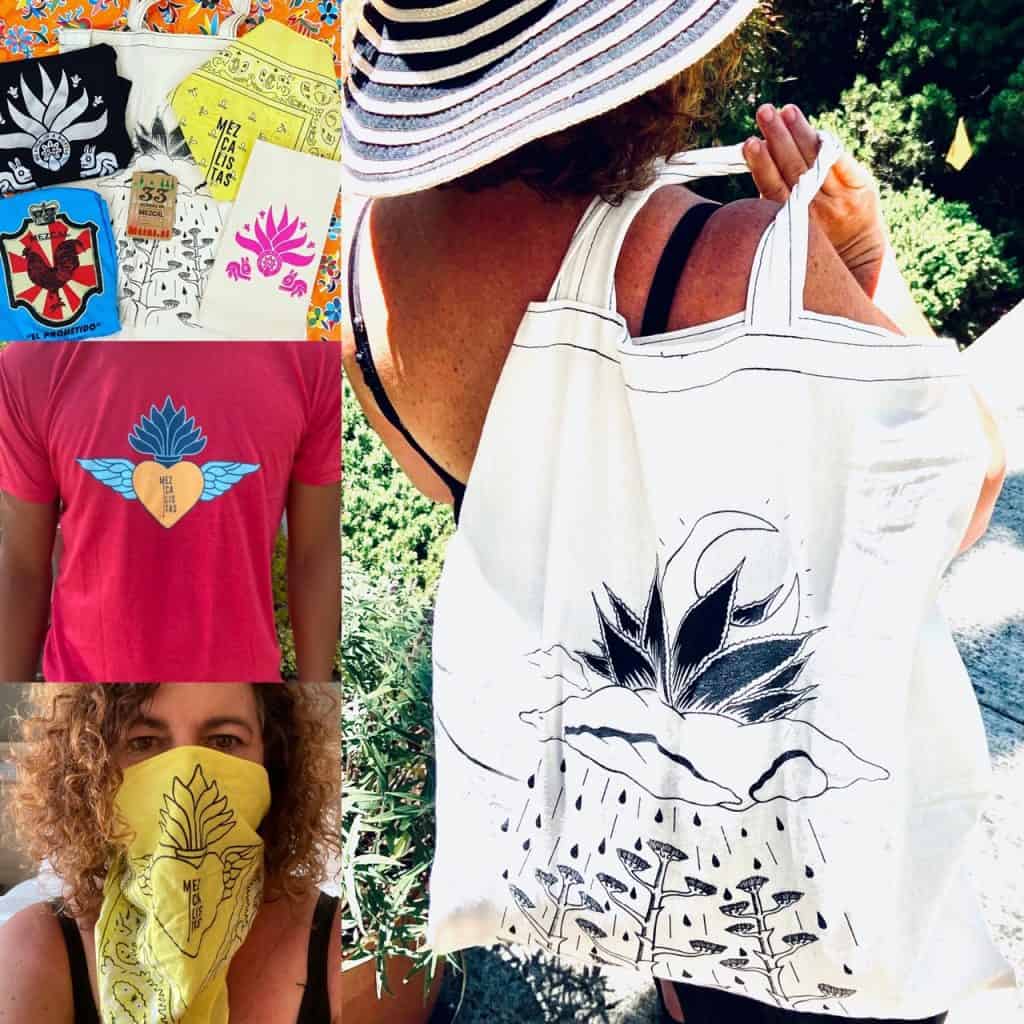 For the art lover
We can always use more art on the walls and the great news is that it's never been more accessible and affordable. Here's a starting point for you, La Piztola is justifiably known as one of Oaxaca's great graffiti/mural/wall art collectives with works featured everywhere from their home town to Los Angeles. Now you can buy their prints as well . Another Oaxaca home boy is Felix Hernandez, founder of Cuish Mezcaleria and Cuish the brand of mezcal. He is, like other prominent young mezcal brand leaders an artist whose work graces the brand's bottles and the mezcaleria's walls. He has one print for sale now, others come up occasionally, and the packaging for his special boxes are also well worth collecting. Two other artists whose work has adorned our Mexico in a Bottle events are Jhovany Rodriguez and Gustavo Rimada and you can buy works directly through them. That's just a starting point, Mexico's graphic arts scene is out of control so once you start looking, you may not be able to stop.
Are things looking a bit dowdy? Fridaize your space with the Frida Action figure. She'll make your desk fun and remind you of the perseverance needed to get through the toughest situations. Pair it with a watching of Julie Taymor's 2002 Frida for a beautiful cinematic experience. And, if you're in the Bay Area, don't miss the De Young Museum show featuring many of her greatest pieces along with the exhibition catalog and gift ship.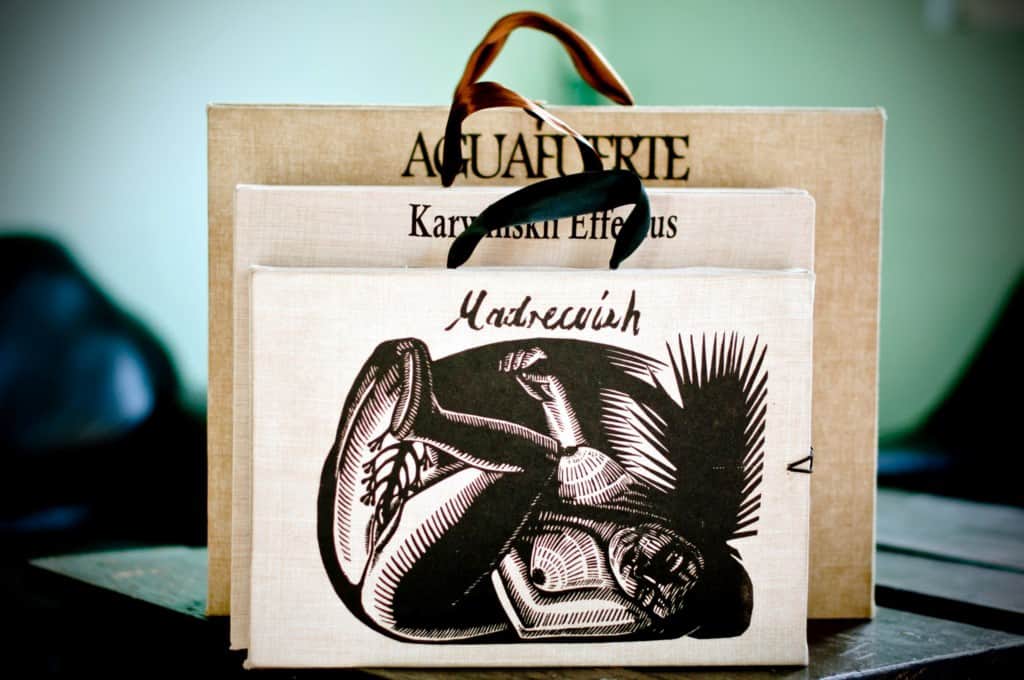 For helping others
Now that you're mentally stable, how about helping others who really need it in these tough times? Either just giving money or doing it someone else's name can be the critical bridge for the legions suffering through the hospitality apocalypse. And, donating time and/or money at places like food banks or World Central Kitchen who in addition to feeding the needy has also been working to keep restaurants in business by contracting with them to make meals. This year has also taken its toll on people struggling with mental health, addiction and issues of depression. Crisis Text Line can be the difference for people in crisis or to the new In the Weeds organization which works directly with people in the hospitality industry. You can also donate directly to causes in Mexico like Una Mano Para Oaxaca which are working directly to improve local lives.
For yourself
You may have more time on your hands than you used to. You may be cooped up. You may be super stressed out. Put that nervous energy to positive use by learning a language. Of course we suggest Spanish, especially if you are thinking of some mezcal country travels in your future. Being able to communicate with producers is a great way to make your trip even more impactful!