Alex White has quietly been making a name for himself these past few years. He moved to Oaxaca to work with mezcal and an art residency; for him the two are inextricably intertwined. Among the many results are Rezpiral, a mezcal label with constantly rotating batches of small production mezcal available in many US markets. Rezpiral releases small batches of 100-300 liters at a rather torrid pace, check out their latest just this month. But the project is much grander than that, it is also brings 10% of earnings back to mezcaleros and invests in various agave reforestation programs in Oaxaca, and art projects like El Tiempo en las Raices which is the first book to come out of the Rezidency, his artist in residency project.
It is a "small paper window" onto mezcal's joys and discontents as it delves into all the elements that make up 'La bebida de los paisanos:' The material (sustainability, production, reforestation, process ) the people, and the art around them. How mezcal is changing local culture and maintaining traditions. It's a small almost slight book as beautiful as it is delightful to hold in your hand, a poetic guide to the world of mezcal with illustrations that are as beguiling as they are informative accompanied by stories, essays, and poems about the world of mezcal.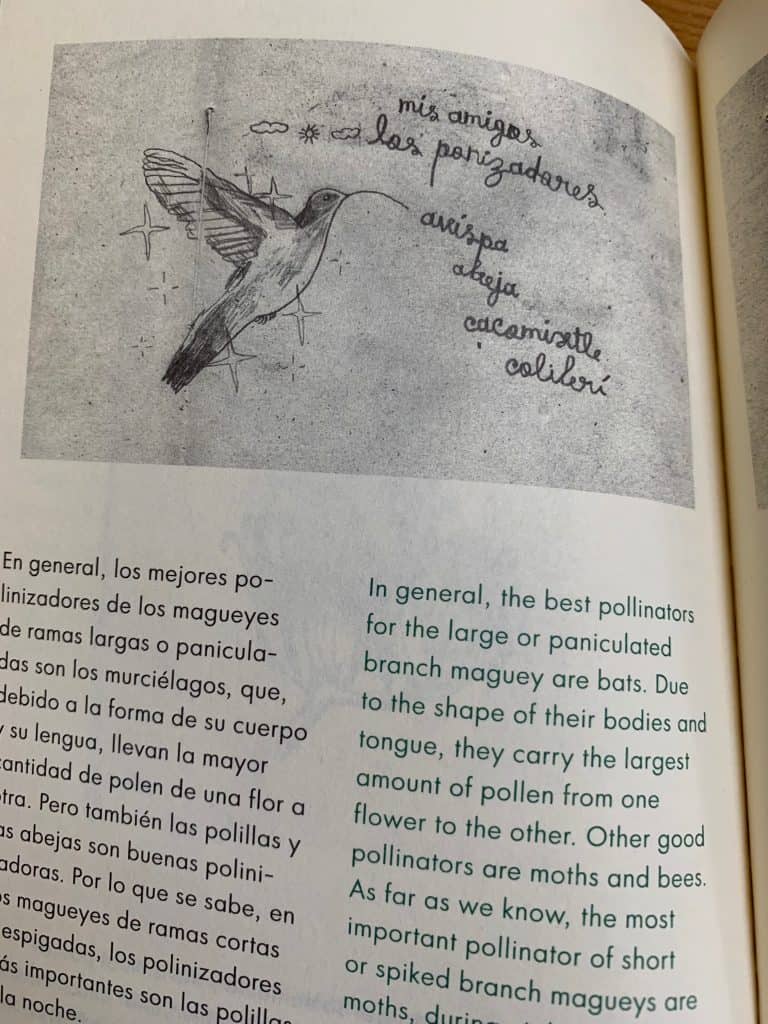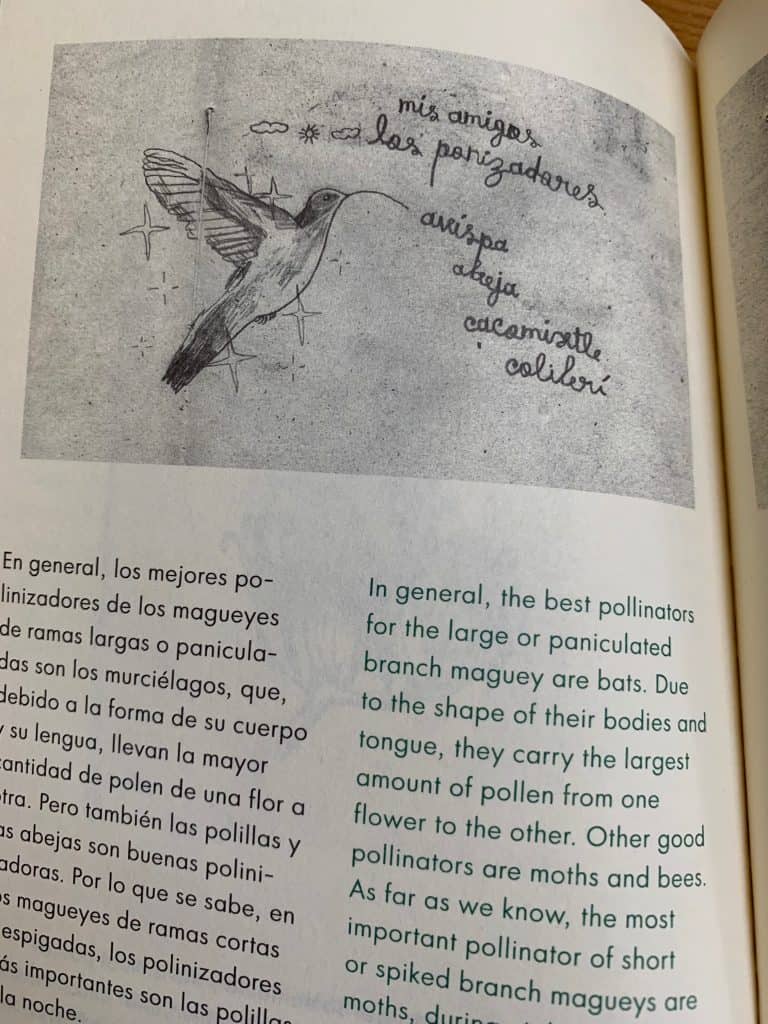 While White has been active in Oaxaca exporting small batches and reforesting projects he also set up an artist in residence program and this is the fruit of the first cycle which brought Daniel Eizirik from Brazil for two months to Santa Maria del Tule outside of Oaxaca. Eizirik's approach is to illustrate and letter everything by hand, the book is the sum of all the hands behind it, it eschews polish in favor of individual voices
Those illustrations remind me of the vibrant art scene in Oaxaca. You've seen all the Instagram posts of the street art, amazing craft items, and food which hint at the local art scene as hyperactive as those in cities many times Oaxaca's size. There are shops with printing presses, art collectives, art libraries that all point to local traditions and innovations.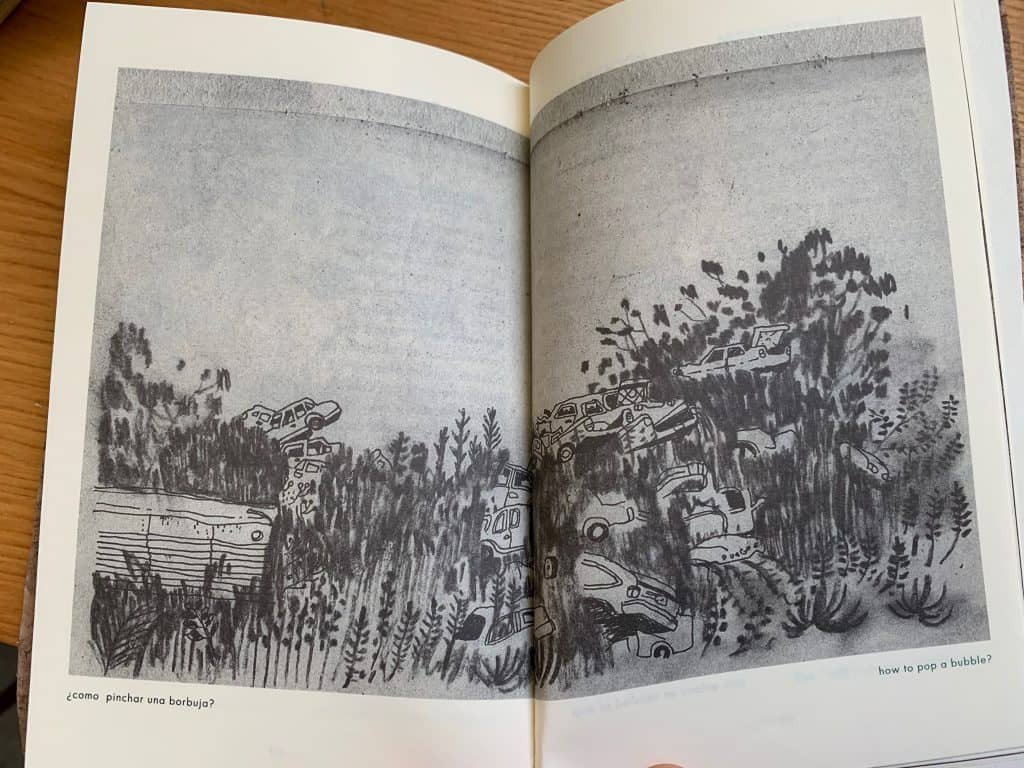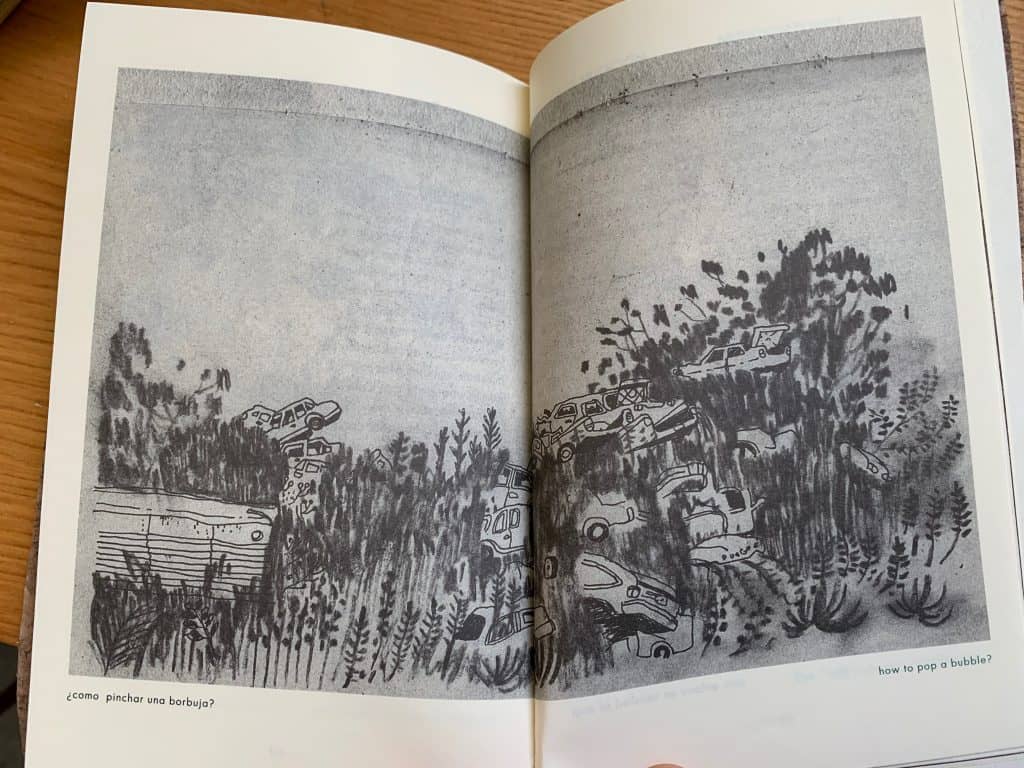 Raices also points up the collective nature of Oaxaca and mezcal by presenting collaborators like Carmen Vasquez Ruiz who writes about mezcal as an expression of culture and Vinik Jure who addresses the political and industrial pressures on mezcal. But the voices that come through strongest are the mezcal producers like Berta:
Dueña B. introduced us to her fields in Chichicapam, walking between stories of the pueblo and her family. Carrying with her an aged machete, almost falling apart, she shows me the letters engraved in the blade. It's a memory of my husband, may god bless him"

El Tiempo en Las Raices pg 48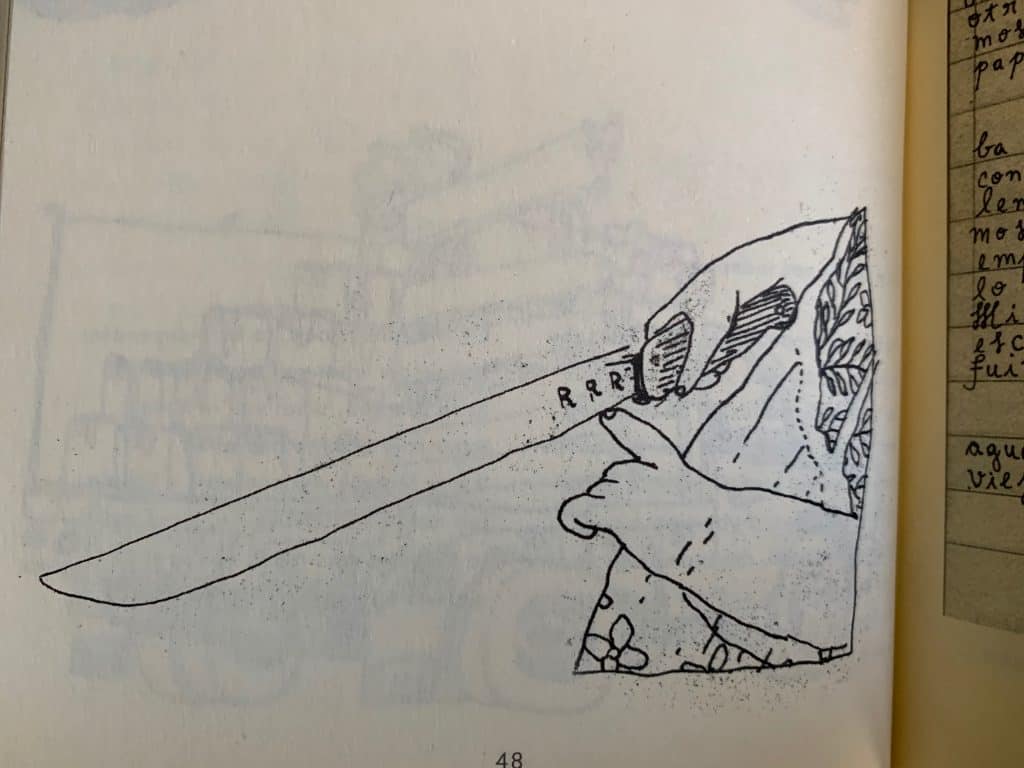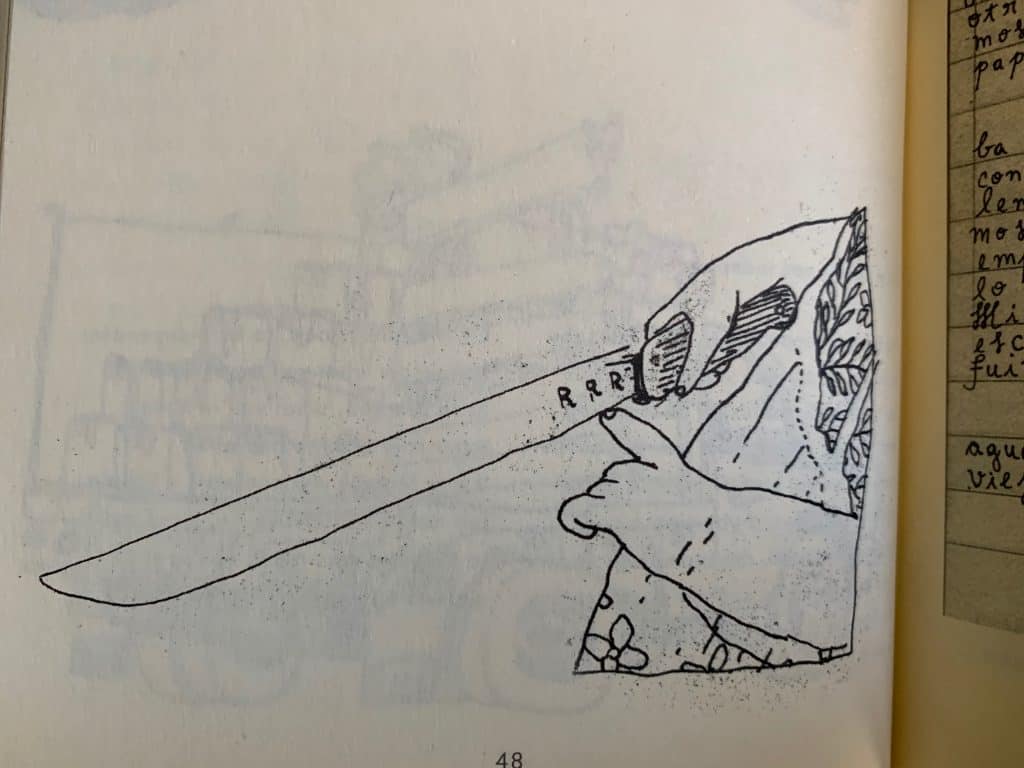 Later Dueña Berta addresses the tougher times before this current mezcal boom which paints a very different picture of the agrarian life: "We didn't have money but we had lots of agave – and so we started to make more mezcal." Voices like that come through all the clearer because this is a face to face translation so you can read the original Spanish and catch intonations that fade in translation.
If you're looking for a linear and empirical study of mezcal, look elsewhere. Like it's title, In the time of the roots, the book is a kaleidoscopic invitation into Oaxaca's mezcal world right now with sidelong glances at the surrounding culture. It's an aesthetic presentation of the idea and art of mezcal in motion; Visual poetry, narrative and oral history. That's mezcal for you. It draws in people like this, sets the table and results in amazing Gesamtkunstwerks like this.