Now that it's spring, cravings for light and fresh flavors and the crisp textures of garden vegetables are in full force. One of the most iconic (and in my opinion underrated) vegetables is the mighty radish. I typically include radishes on mezcal pairing boards because they are fresh, crunchy, earthy, and spicy, echoing many of my favorite flavors of mezcal. When thinking about which mezcal to pair them with, a fresh citrusy mezcal to keep things light and bright was an easy choice.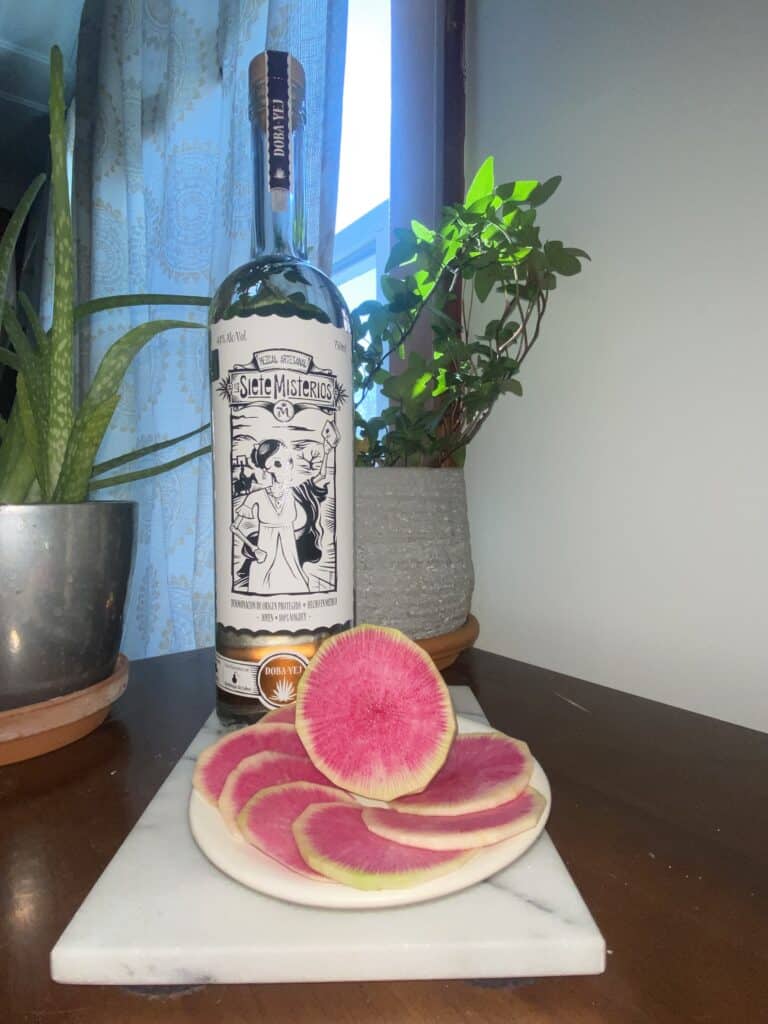 The Mezcal
This mezcal is classic in all the best ways. Made in Santiago Matatlan from Espadin, the Zapotec name for which is Doba Yej, it is full of fresh citrus notes, roasted sweet agave, and a hint of smoke. The texture is soft yet substantial, creating an ideal canvas for playing with pairings. Because there is a delicacy and elegance to the flavors, I wouldn't want to pair it with anything overpowering (read tasting notes here.) Radishes and butter are similarly restrained and full of subtlety, making this a pairing exercise in minimalism and quality.
The Pairing
Radishes with butter is a perfect pairing on its own, but becomes even more delicious when combined with this mezcal. The gentle flavors and clean textures are well matched, allowing the undertones and overtones of each element to shine through. The main elements of the pairing are the crispness, and bright fresh flavors of the agave and radish, with added richness from creamy butter and specks of crunchy salt.
Recipe
Because this pairing is so bare, it's more important than ever to use high quality elements- use the best market fresh radishes you can find, and high quality butter and salt.
Ingredients
Radishes, sliced thin
Butter
Flaky and/or crunchy sea salt
Method
Arrange your slices radishes beautifully next to a dish of butter and salt. Create your perfect bite by playing around with the ratios of butter and salt.