Given last week's line up of catastrophes, the week before seems like a lifetime ago. Back then I had a chance to taste Mezcales de Leyenda's new high end, limited release, line of mezcals at San Francisco's Mosto Bar. What a treat, and if I knew what was going to happen the following week, I would have consumed a lot more for fortification.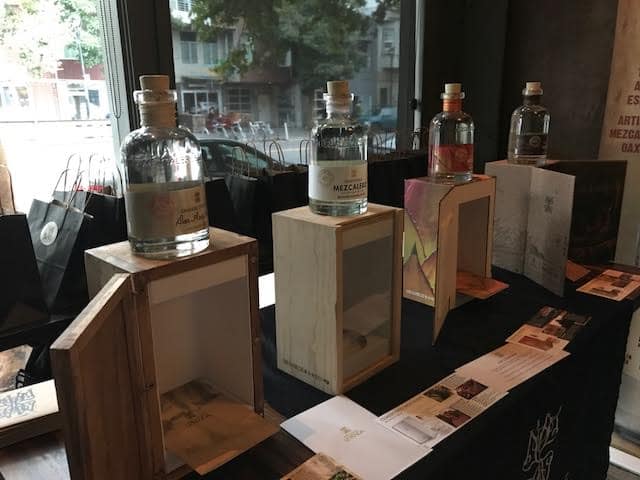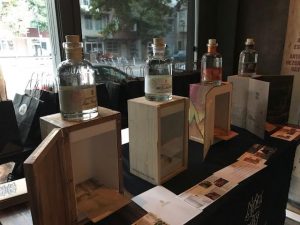 This is a new initiative by Mezcales de Leyenda which benefits social causes in the regions where the mezcals originate. It is a bold project in both cause, which at first glance seems all over the place, and determination in getting expensive and small production mezcals into the marketplace. Neither goal is  easy nor inexpensive.
It's interesting to see brands build out their portfolios to hit the different market segments – a cocktail mezcal for volume, the "sipping" mezcals that fall on the mid-high shelf, and the ultra high end premium bottles that are geared toward the collector. It is a gamble in a category that is still feeling its way through how to simultaneously meet demand for product, while still showcasing the beauty of small production mezcal.
This new lineup features mezcals, agaves, traditions, and causes from across central Mexico; each has a different focus.
Grandes Leyendas
A cupreata from Northern Guerrero recognizes mezcaleros over 70 and benefits the family of Don Anastacio.
Cementerio Mezcalero
An americano from Michoacan highlights the tradition of aging mezcal in glass, underground, and then unearthing it for celebrations, in this case specifically for Dia de los Muertos.
Reservas de la Biosfera
An ensemble from the Tehuacán-Cuicatlán bioreserve that straddles Puebla and Oaxaca benefits the conservation of regional cactacea (cactus).
Mezcales Unicos
Made from agave Montana harvested in Tamaulipus this is, as far as we can ascertain, the first time this agave has been distilled and distributed commercially. The benefit component of this bottle will go the cultivation and conservation of the agave Montana.
These seem like random "causes" until you understand how specifically tied they are to each region where the mezcals come from. How do you simultaneously source and export super small production runs and give something back to the community? As we have written about before, this is no easy task, and often times, a micro focus might make the most sense. If these mezcals are successful, the money generated from them, while small in our eyes, can be huge in these communities where dollars go much further. Supporting mezcaleros who work to carry on town traditions, providing financial support to families of elderly mezcaleros, supporting cactus diversity in bio reserves, and cultivating and conserving a new to mezcal production maguey – these are focused projects that look to maintain a balance of give and take.
But how did they taste?
Grandes Leyendas (369 bottles) is made from wild cupreata from northern Guerrero. It was distilled by Don Anastacio who recently turned 72. Roasted in an earthen pit, crushed by hand in a wood (fig tree) canoe, fermented in oak with water from the stream that runs by the palenque and distilled in copper. At 43% it was quite smooth and had a lovely sweet finish.
Cementerio Mezcalero  (435 bottles) is made from the maguey Americano grown in western Michoacán. It was distilled by Don Guadalupe Pérez, who revived the tradition of burying mezcal three feet underground in glass for nine months (like a baby). Traditionally this was to hide the mezcal until it was unearthed for Dia de los Muertos.  Local stream water, conical lava rock pit for the roast, wood fermentation tanks, copper still with a pine wood hat, it packs a punch at 48%. It was very dry, and well minerali, though the tasting notes referenced buttery.
Mezcales Únicos "Montana"(369 bottles) is the first known distillation of the maguey Montana from the Sierra Madre Oriental in Tamaulipus. Distilled by a father and sun team of the Obregon family from Guerrero (no mezcaleros in this particular region of Tamaulipus) it was a trial and error experiment in crafting the final product. And I have to say, what a final product in its unique meaty and blue cheesy flavor. Truly sublime.
Reservas de la Biosfera "Tehuacan" (555 bottles) is an ensemble of the agave Marmorata and Macrocantha (Espadilla) and was harvested with special permission from the local community that oversees the bio reserve. Distilled by three generations of mezcal makers, grandfather Don Bernardo, son Don José, and grandson Aquilino using local stream water, a lava rock pit oven, oak fermentation tanks, and a copper still. It was quite floral with a very black pepper finish.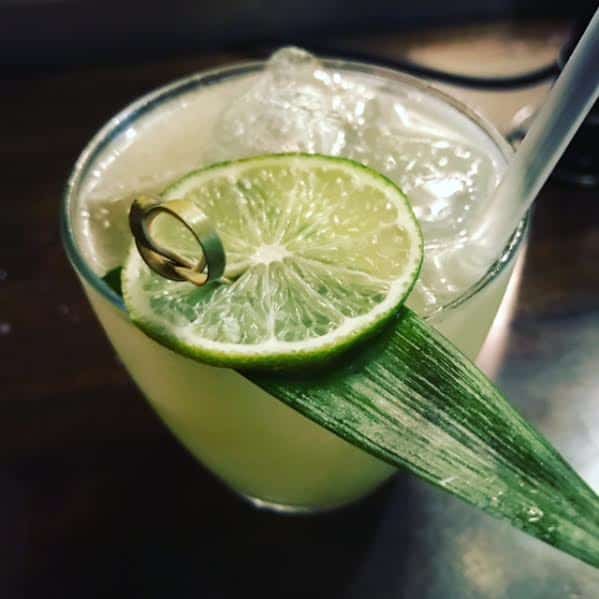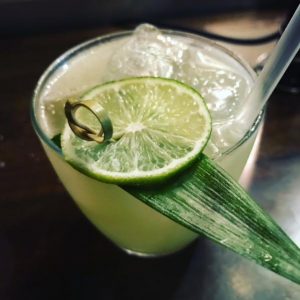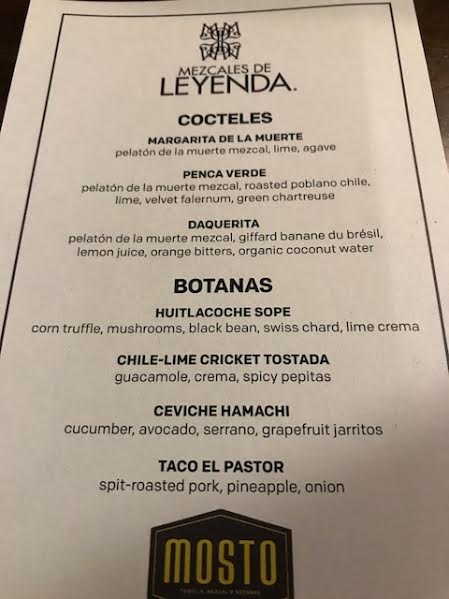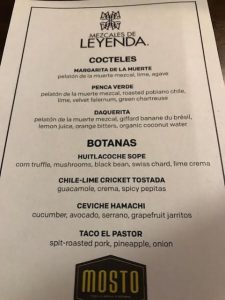 In addition to the new line up, there were also cocktails and delicious passed treats including a chapulines and guacamole tostada, al pastor tacos, a ceviche tostada, and a fresh huitlacoche sope. What a taste sensation all round!