It's been just over a year since Mezcalistas wrote about the growing trend of Mexican Gin in February of 2021, though we have been covering the category since 2019. Since then, the offerings of and attention to Mexican gin has exploded. It's still early days, with the vast majority of brands in the market independently owned, either as new brands focused exclusively on gin, or from existing companies that are expanding their portfolios into the world of gin.
Although there are no official regulations, there are three commonly recognized categories of Mexican gin, so we thought we'd break it down as this category continues to take shape.
Ginebra Seca Mexicana: an interpretation of London Dry Gin, using a mix of classic and local botanicals, with the former in the majority. This style uses a neutral base spirit, allowing the botanicals to shine. Example: Gin Katun
Ginebra Mexicana Destilada: this style features a base spirit with its own profile, like hybrid mezcal gins, typically including at least one local botanical. Example: Abrojo Gin, Mezcal MG, Gintol
Ginebra Mexicana: these are infusions rather than distillations and typically include local botanicals. Example: Ginstone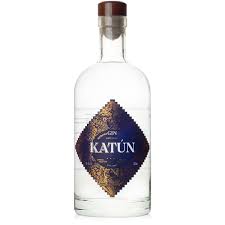 Some spirits could be part of two categories, like Brujo De Agua, which drinks like a Ginebra Seca Mexicana with the focus on the botanicals, but uses a base made from corn endemic to Puebla and Chiapas, which also qualifies it as Ginebra Mexicana Destilada. Hybrid spirits that have elements of more than one category highlight the evolving subcategories within this already niche category of spirits.
Across all categories is the common theme of using local botanicals, creating a product and flavor profile that is uniquely Mexican. Leave it to Mexico to create terroir driven gins that are full of regional pride and heritage!
Like micro-distilleries across the USA, it seems like new Mexican gin distilleries are popping up every day, particularly in distillation hot spots like Jalisco, as well as Mexico City. As they slowly start to enter the international market, we'll be looking forward to tasting.