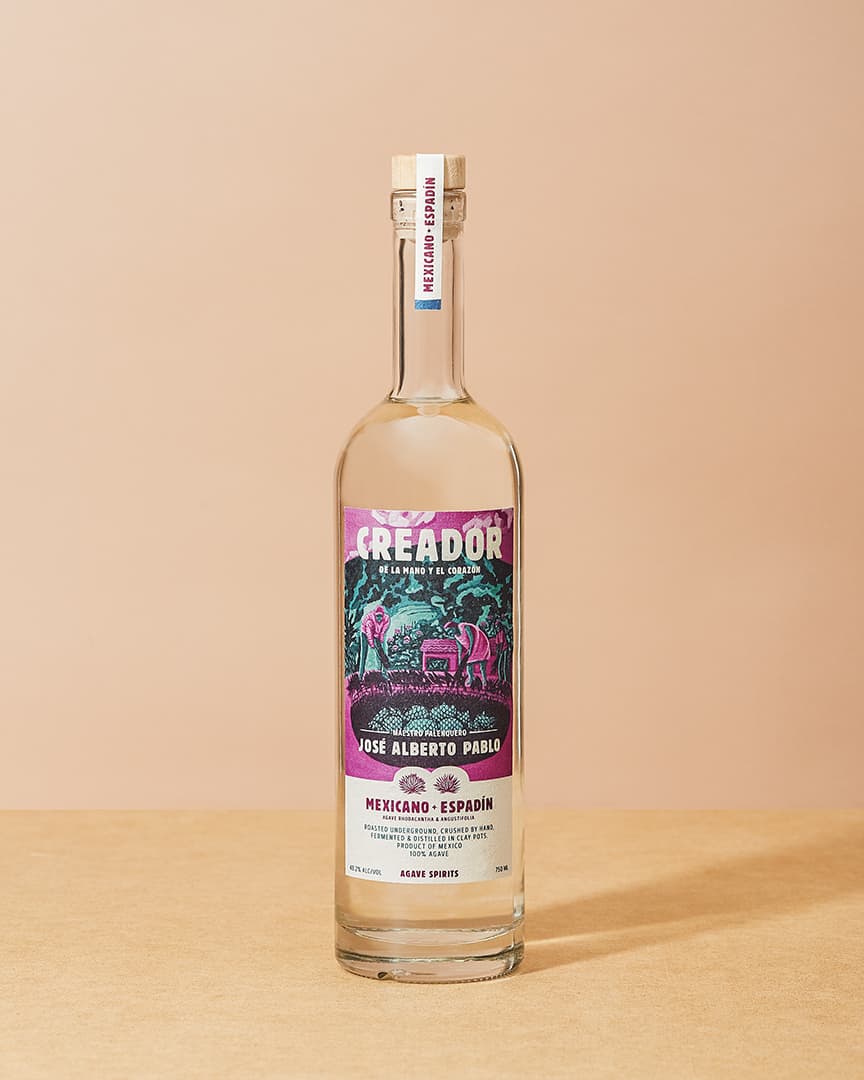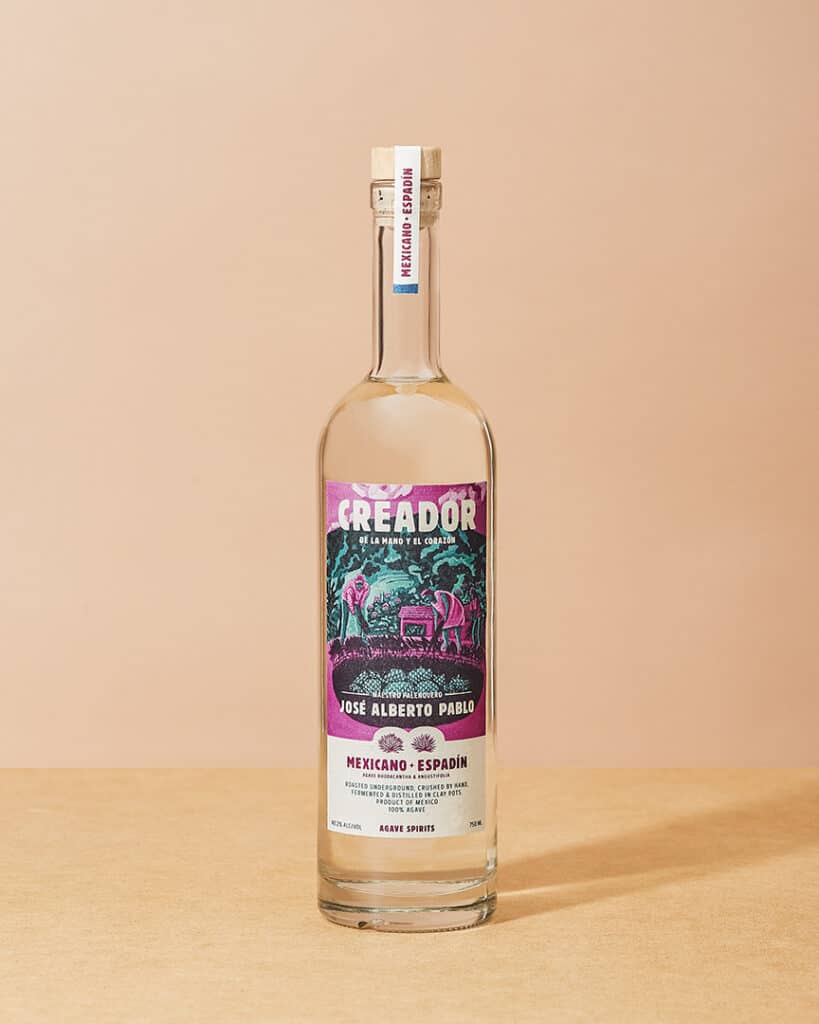 Details
Location: San Bernardo Mixtepec, Oaxaca
Agave: Mexicano and Espadín / A. rhodocantha and A. angustifolia haw.
Maestro Mezcalero: José Alberto Pablo
Quantity: 100 liters / 133 750ml bottles
Batch: JAEN0422
Vintage: May, 2020.
ABV: 48.2%
Tasting keywords: Metallic, wet cement.
NOM: Uncertified agave spirit
Visual
Clear yellow orange copper coloring that settles at bottom of bottle.
Nose
Wet cement and honey
Taste
Briny, metallic, and piney. It's a real contrast with its clear version and a dramatic example of what a simple change in distilling process can do to a mezcal.
Production Details
Agave sources: 8-12 year-old, cultivated agave from San Bernardo Mixtepec, Zimatlán Region, Oaxaca. 1651 meters above sea level.
Roast: 3-5 days in conical underground oven with local walnut as firewood.
Crush: Hand mashed with mazo mallets in a canoa (hollowed out tree trunk)
Fermentation: Wild fermentation in 90 liter clay pots
Distillation: Twice distilled in 60 liter clay pots with copper or stainless steel condensers.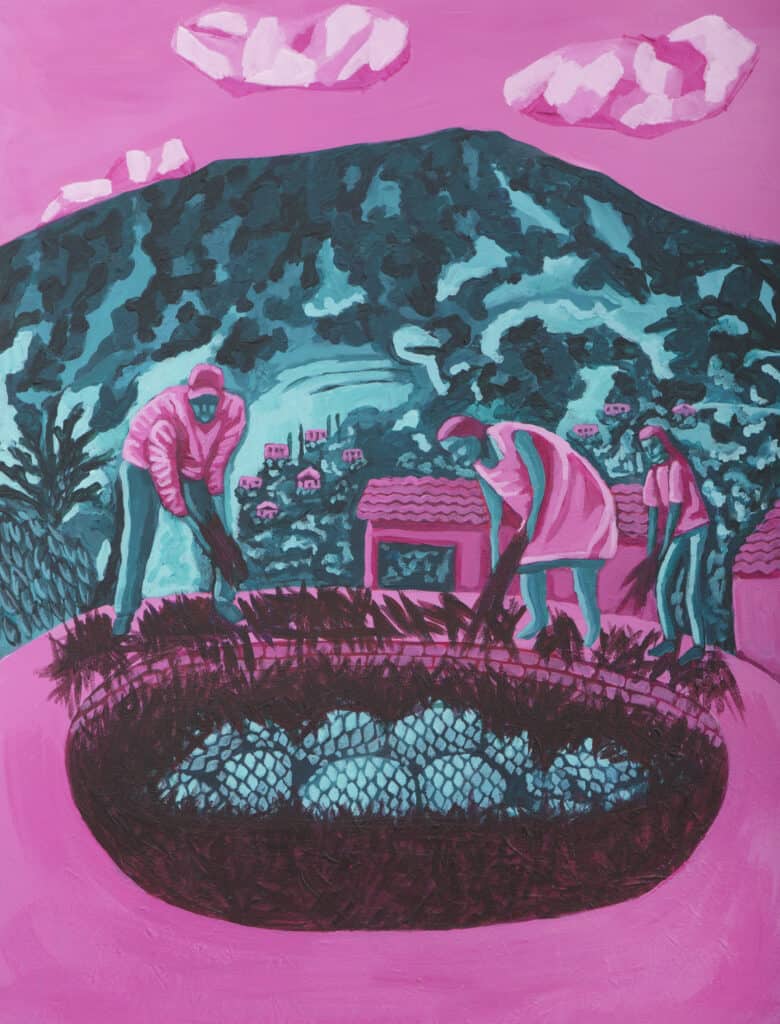 Background Notes
The yellow color of this ensamble comes from the condenser which is made of rusted metal. Per Maestro Palenquero José Alberto this is the way that residents of San Bernardo Mixtepec prefer their mezcal. While not currently on the market in the US it may appear soon.
Read my profile on Jose Alberto and the Creador line.