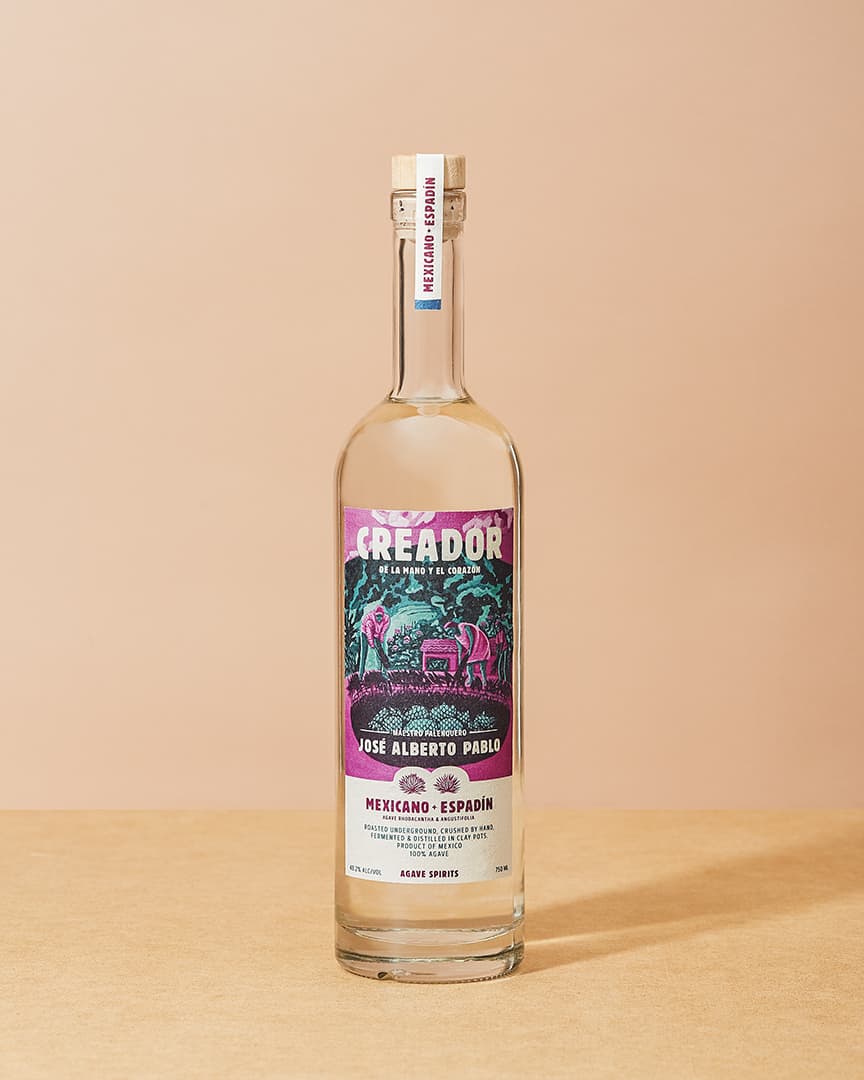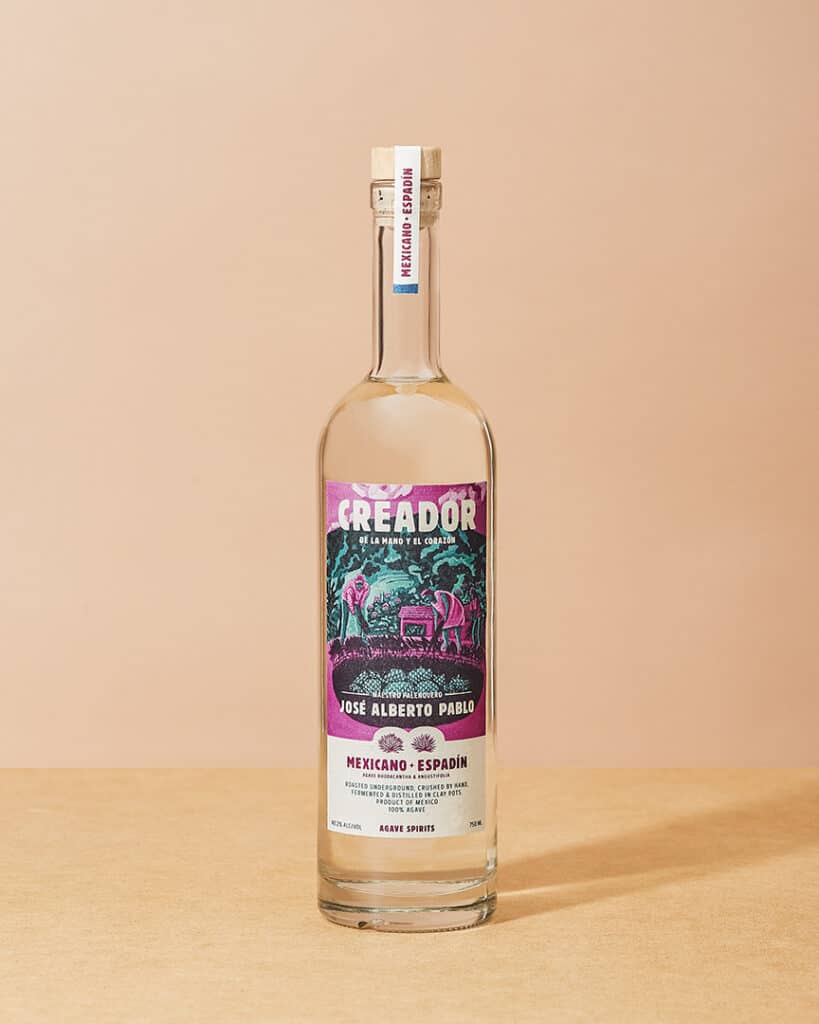 Details
Location: San Bernardo Mixtepec, Oaxaca
Agave: Mexicano and Espadín / A. rhodocantha and A. angustifolia haw.
Maestro Mezcalero: José Alberto Pablo
Quantity: 100 liters / 133 750ml bottles
Batch: JAEN0422
Vintage: May, 2020.
ABV: 48.2%
Tasting keywords: Metallic, wet cement.
NOM: Uncertified agave spirit.
Visual
Completely clear.
Nose
Toasted chocolate and campfire smoke.
Taste
Sweet, herbal, and a touch of roasted mushrooms with a tingly sparkling sensation.
Production Details
Agave sources: 8-12 year-old, cultivated agave from San Bernardo Mixtepec, Zimatlán Region, Oaxaca. 1651 meters above sea level.
Roast: 3-5 days in conical underground oven with local walnut as firewood.
Crush: Hand mashed with mazo mallets in a canoa (hollowed out tree trunk)
Fermentation: Wild fermentation in 90 liter clay pots
Distillation: Twice distilled in 60 liter clay pots with copper or stainless steel condensers.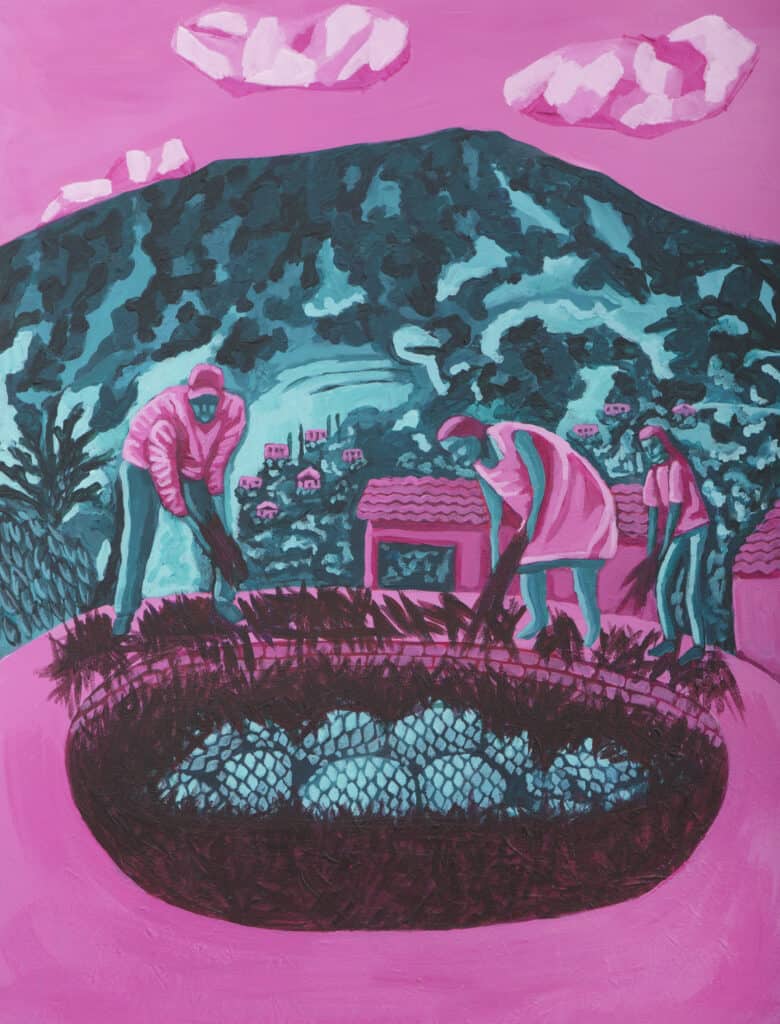 Background Notes
The clear version of José Alberto's ensamble is made for export and the foreign visitors to his palenque.
Read my profile on Jose Alberto and the Creador line.