Quietly, Contramar celebrated 20 years in business in 2019. As it surges into the third decade of life it's time to take a second to admire what it is and how much the world has changed since it got here. 
For those who haven't had the experience, Contramar is a Mexico City institution that focuses on simple preparations of fresh Mexican seafood flown in from the coast daily. It's a huge dining room with sidewalk seating that in high demand. It's only open for lunch and cocktail hour and it's always busy. The scene mid-afternoon validates the entire concept of a long lunch with large parties of business people having very professional meetings. It's a cultural and culinary spectacle.
Even if you've experienced it a thousand times, it's hard to avoid the tug of that attraction because a huge part of the Contramar experience is the scene and all the people watching. Sit outside and you get to watch the world go by when it's not plying you with accordion music and other donations. Inside large tables give you perspective onto the Mexican business culture in effect. People are showing off in a spectacle that recalls Fellini as much as Cantinflas. Sitting at the bar is its own experience in observation and conversation. I've had a few of the more engagingly strange restaurant conversations of my life there.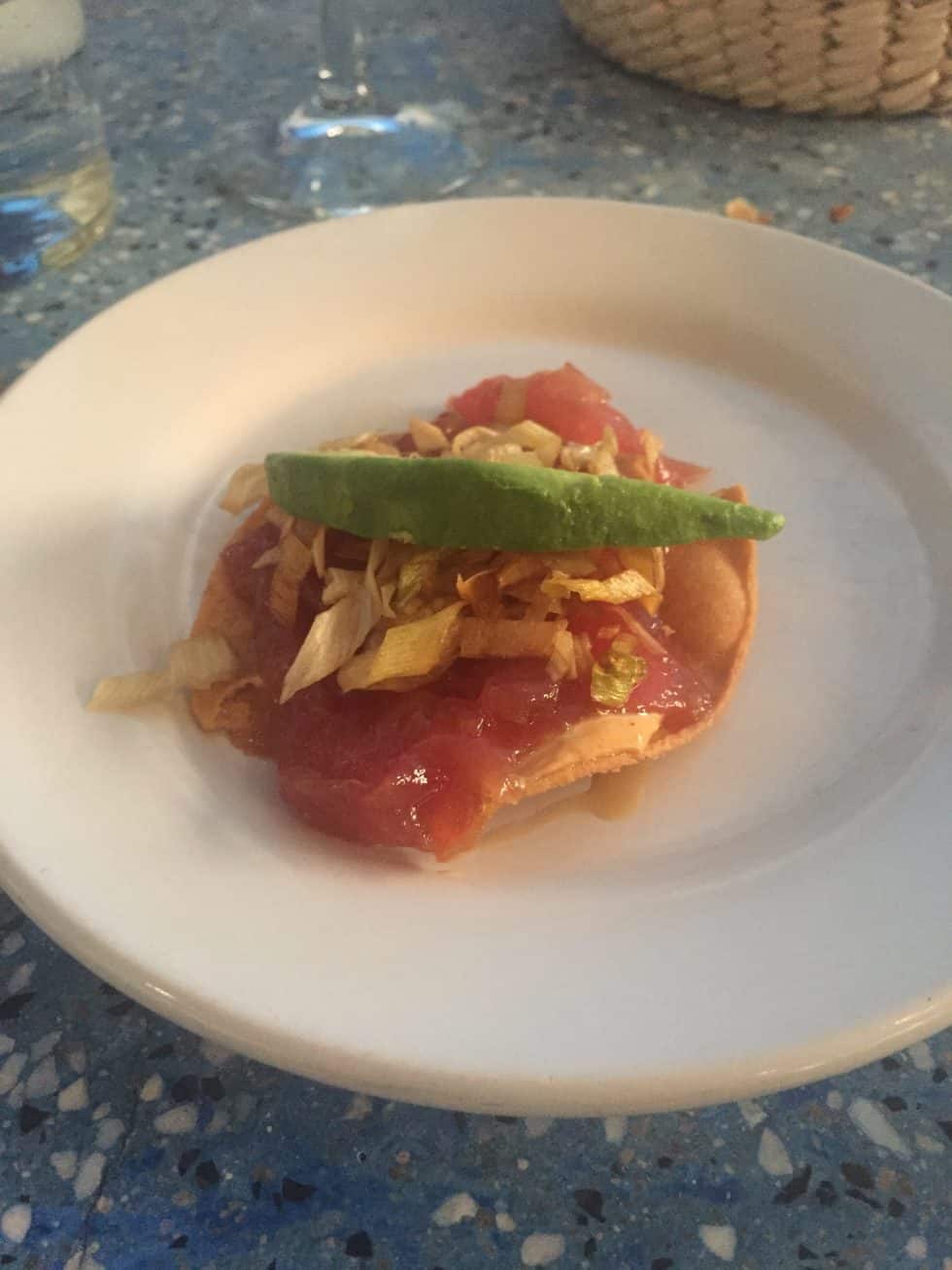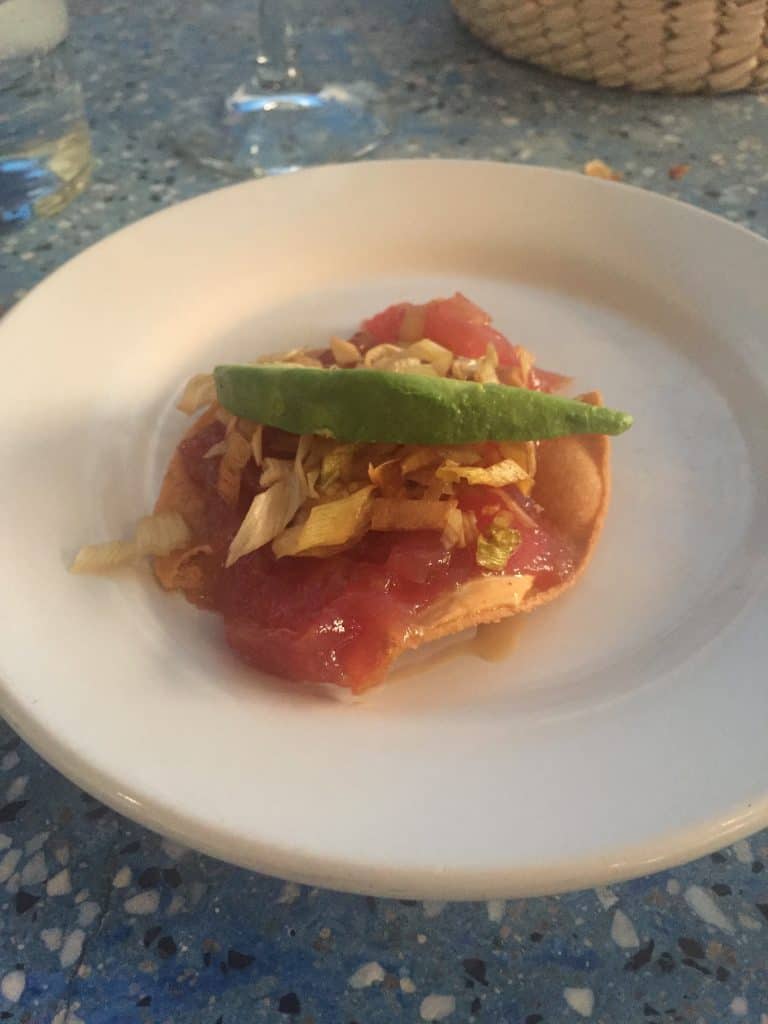 La comida
The menu doesn't seem to have changed even if the specials are always worthwhile. You're there for all those small aguachile plates or seafood cocktails. This is beach food elevated to urban life. You can get the same thing on the beach in Puerto Escondido but then you couldn't do this on your lunch hour. And then there's the Atun tostada: It's the simplest of dishes which encapsulates an entire genre of Mexican food. Abundant slices of quick seared tuna on crisp tostadas. It seems almost stupidly simple but it could change your life. It has definitely launched a thousand menus, some are even honest and just call the dish "Contramar's Tuna Tostada."
There are plenty of other plates to entertain you like their seafood meatballs but the real main plate that everyone gets, and with good reason, is the Pescado a la Talla which is a grilled, whole filleted rock fish. The house version has a parsley sauce on one side, chile colorado sauce on the other so that you get all the colors in the Mexican flag on a plate. Like everything else on the menu it's simple and instantly satisfying for the flavor, proportion, and experience.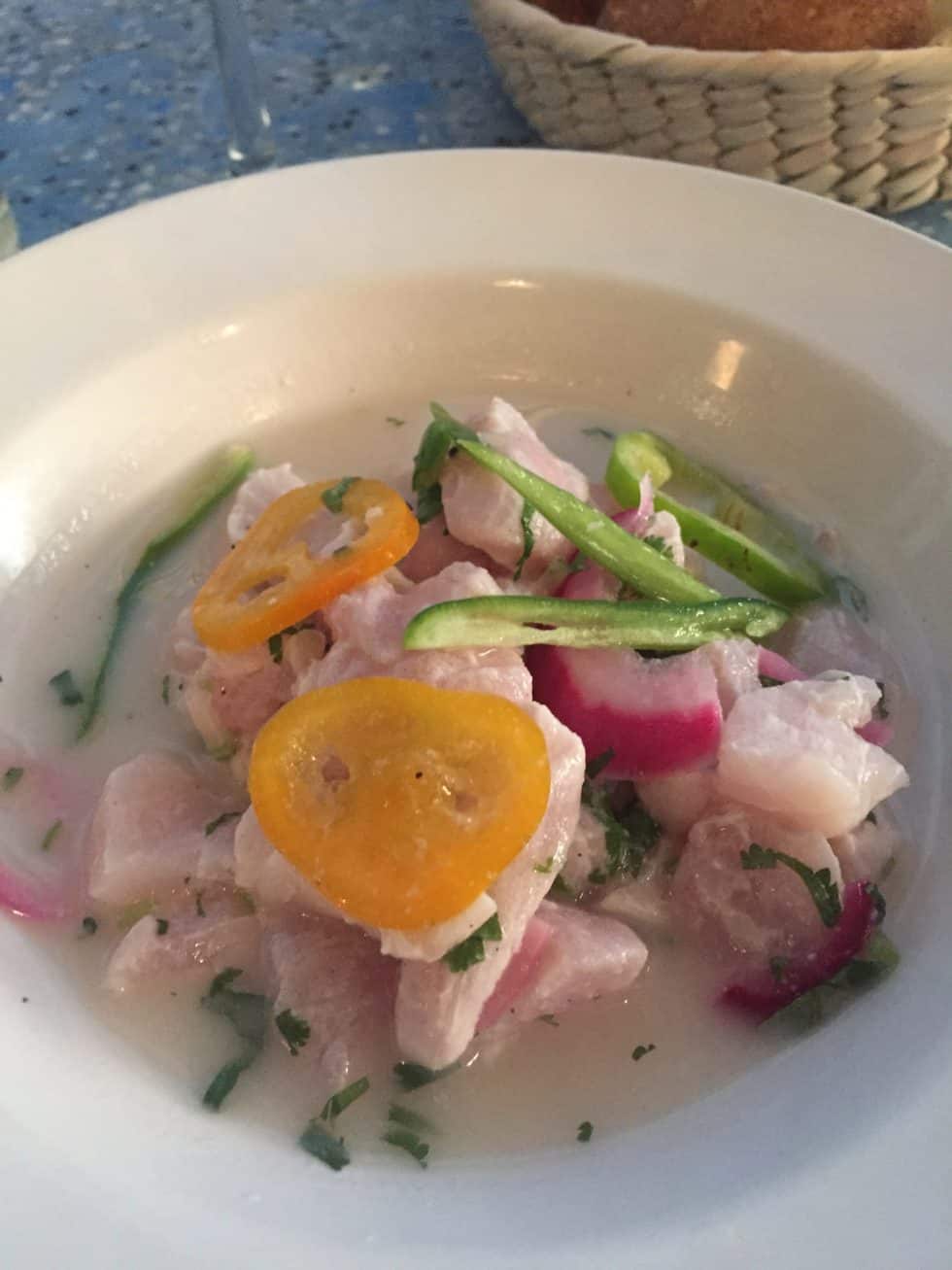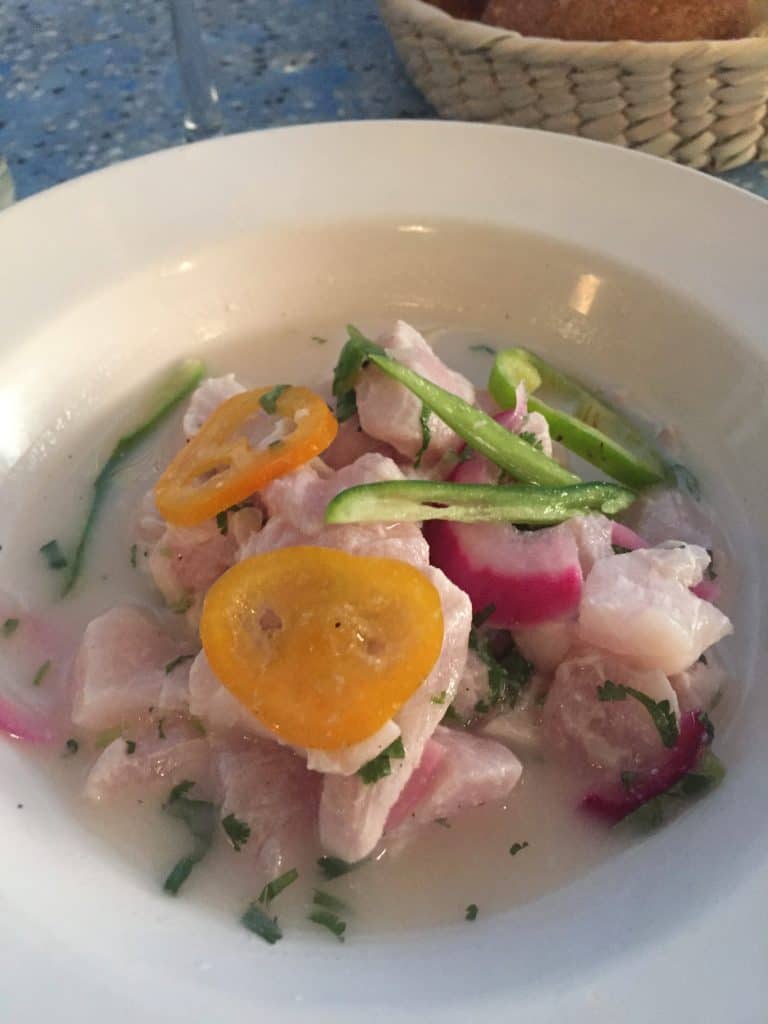 The last 20 years of Mexican culinary evolution seem like they were all based on Contramar. The focus on seafood, atmosphere, and bringing lesser known dishes to light validated an entire cuisine – it also provided the basis for the entire experience that founder Gabriela Cámara would bring to San Francisco when she opened Cala there in 2015.
Bar culture
Amidst all the flashy people and amazing food it's easy to lose sight of the drinking culture that ties it all together. Contramar has long featured tequila but also brought mezcal onto their menu earlier than many. They did much the same with Mexican wine. And then there are the cocktails. They do the simple stuff right but especially the 43 made with Licor 43, coffee, and a potential spike of something else. It's the perfect way to finish a meal of such proportion and flash.
Perhaps more than anything: The whole place is alive as a drinking culture. And, since it's at lunch, that tells you something even more about this side of Mexico.