Produced by three powerhouses of the New York food and spirits industry, Danny Mena and Arik Torren joined forces with Jimmy Carbone to produce this unique and delicious event. The Mexican food and beverage festival was on leap day weekend, Saturday February 29th at the indoor Smorgasburg space by the waterfront in Williamsburg– already known for delicious happenings.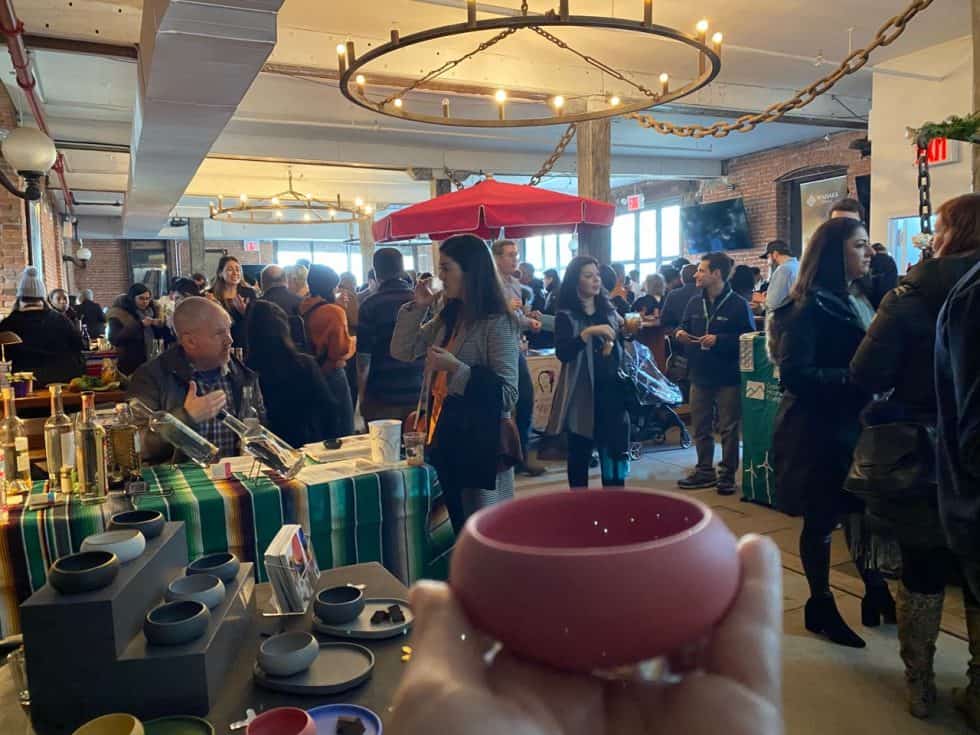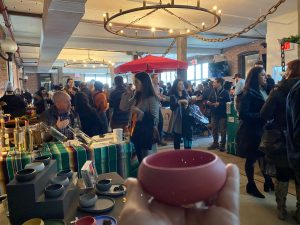 The three hour event was a celebration of pozole, the quintessential Mexican soup with hominy and a spicy broth, and was showcased in traditional ways with pork, inventive iterations with seafood, fusion with a matzo-ball version, and even a contemporary deconstructed version as an oyster bite. The selection of spirits was diverse, with some of the usual suspects like Del Maguey and Ilegal, as well as smaller brands like Espiritu Lauro, Sotol Flor Del Desierto, and the portfolio from Craft Distillers, among many others. Craft Mexican beer and wines from Baja were also on offer, rounding out the food and beverage offerings to be inclusive and diverse.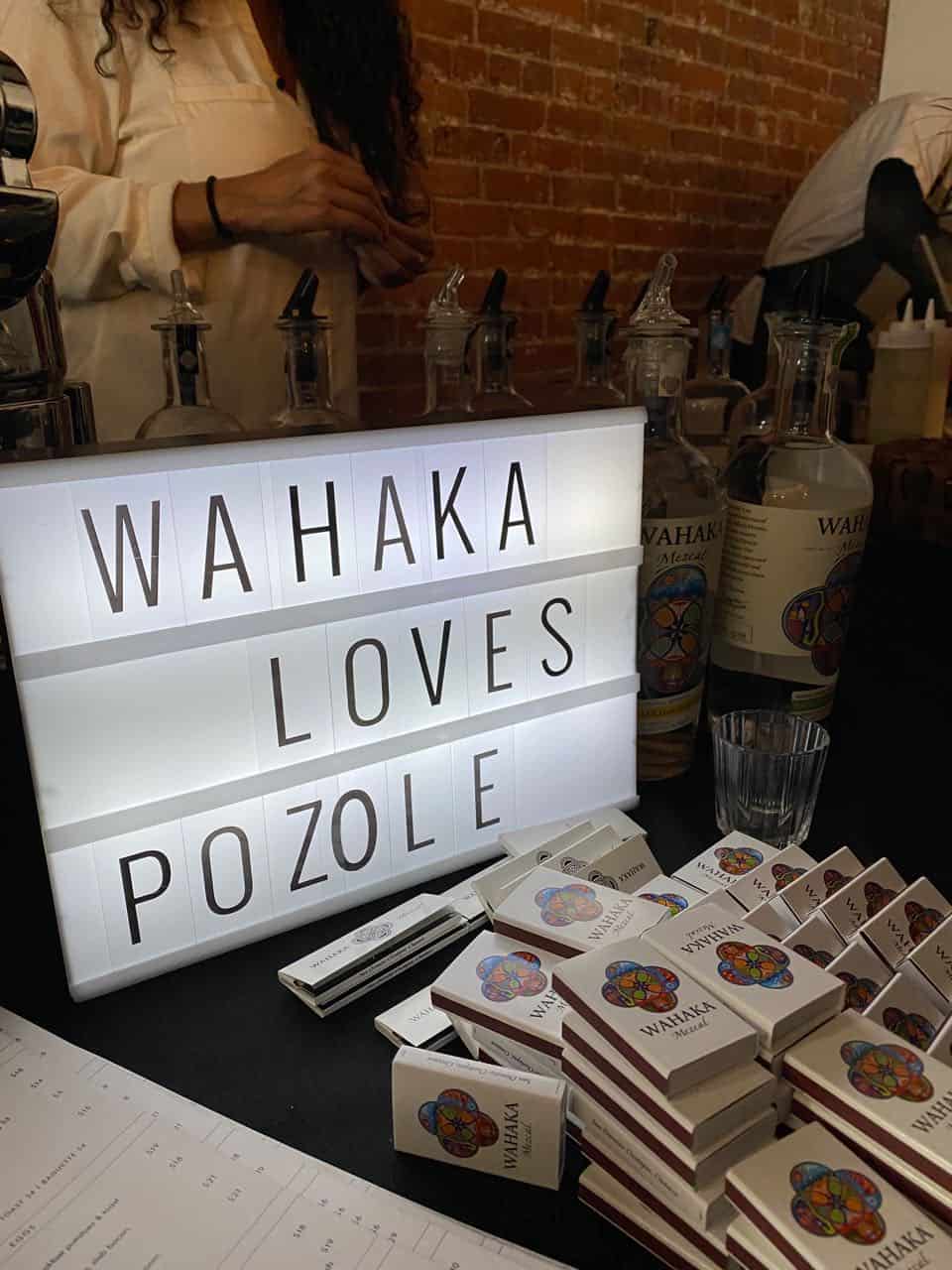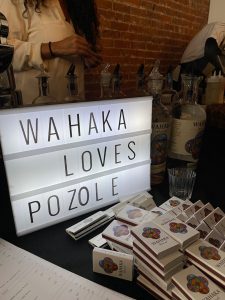 The fun atmosphere had a party vibe, with a latin focused DJ and a crowd of around 200 people. The concentration of industry friends, peppered with hungry and thirsty consumers played into the fun times vibe and created an overall balance of chefs and beverage professionals.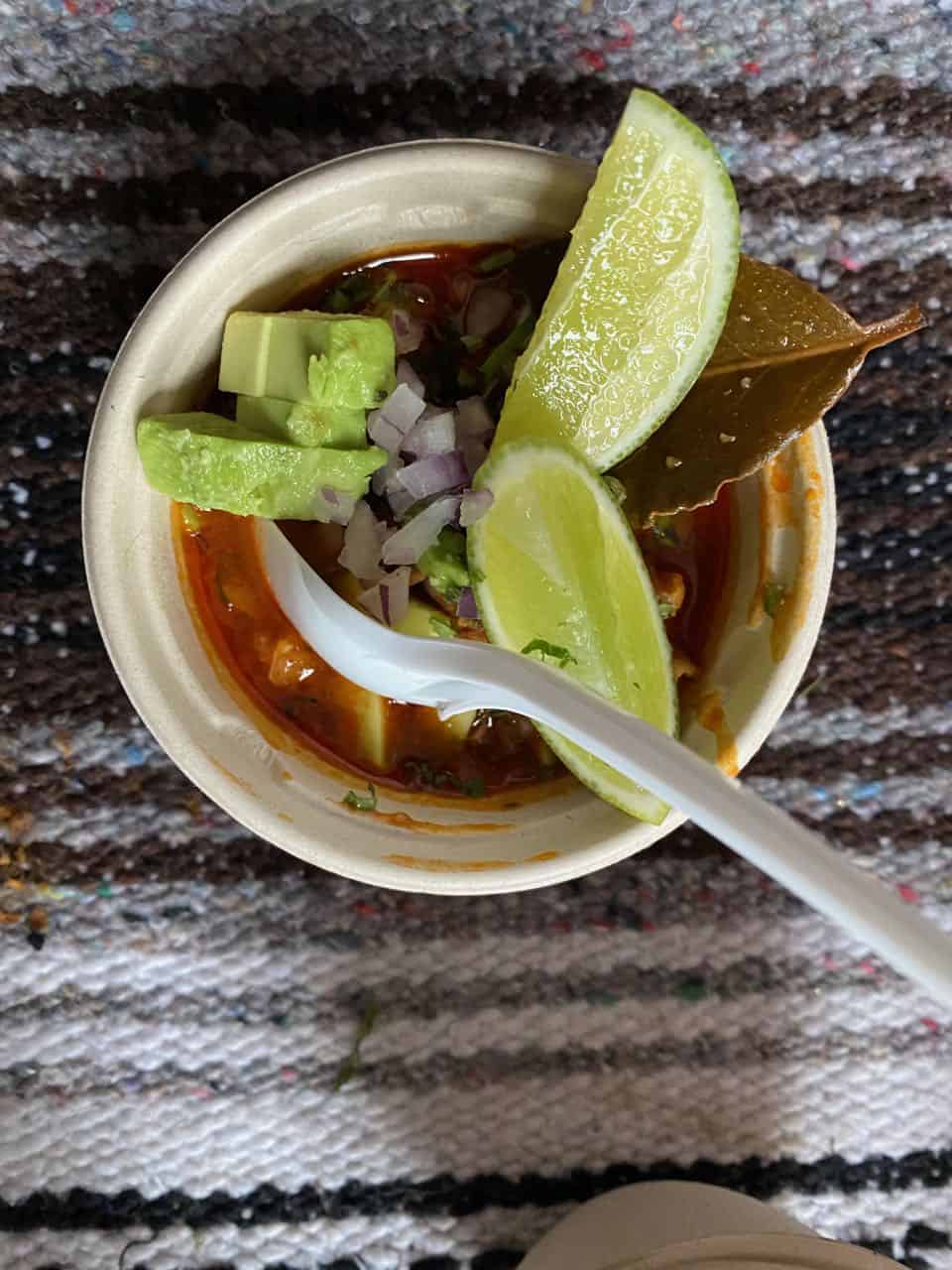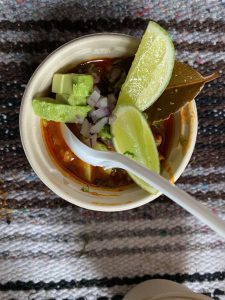 This food focused format really highlights versatility of agave spirits; the food makes you start to crave a sip of mezcal, if for nothing else to help settle the stomach and be able to eat more. Food is such a great way to open up the world of mezcal to new and experienced drinkers; it offers a solid base over which to imbibe, and also offers unique food pairing inspirations. The foundation of this event– combining food and drink as well as the communities behind them, is also one of the core principles we embody with Mexico In A Bottle by incorporating local chefs. Mezcal is always highlighted when there is delicious food nearby.
Hopefully we will see this event reproduced with new chefs and in other regions around the nation. This event will no doubt serve as inspiration for other similar events that do a deep dive into the traditional and contemporary gastronomic culture of Mexico.
Follow @BowlOfZole on instagram to see photos and highlights from the event.