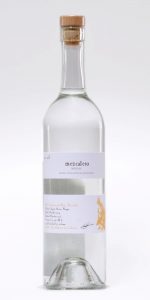 The latest bottle in Craft Distillers' stellar Mezcalero series of small batch mezcals is out and it's quite a marvel. First the details:
Location: San Luis del Rio, Tlacolula
Agave: Sierra Negra
Maestro Mezcalero:Don Baltazar Cruz Gomez
Distillation Date: October 2014
Bottle Date: October 2015
Quantity: 188 cases (846 liters / 1128 bottles)
ABV: 47.23%
As with all bottles in the series all those details are printed prominently on the label. It's hard to believe that until recently this was a rarity, Mezcalero deserves credit for having been among the first to pioneer this standard.