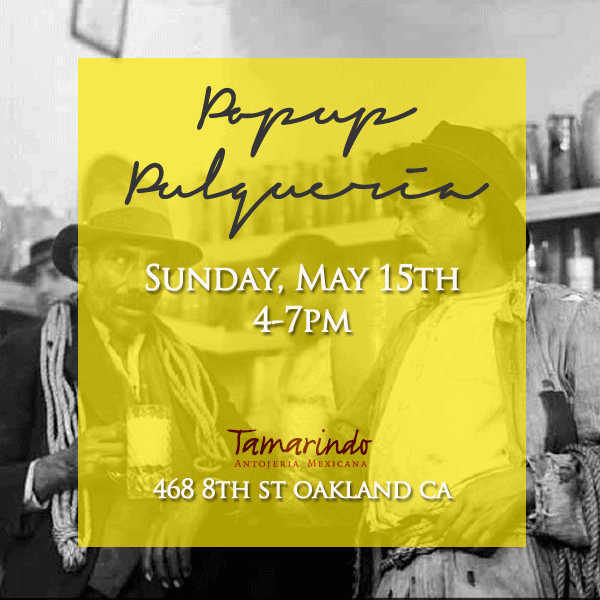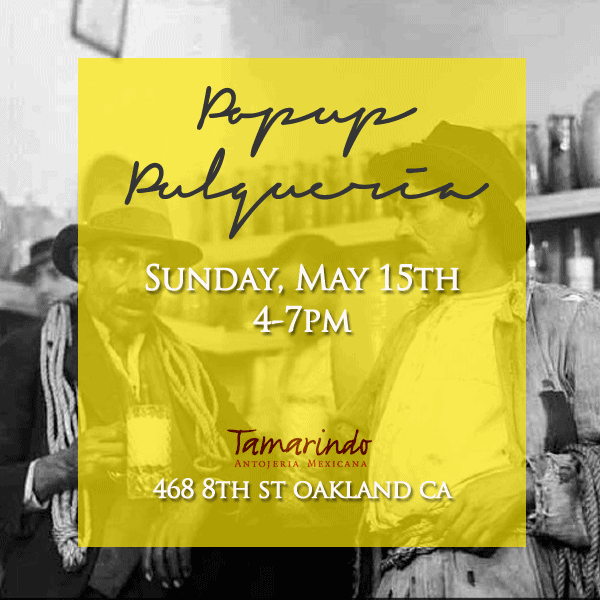 Our first Pop Up Pulqueria was so popular that we're bringing it back but shifting zip codes to Tamarindo in Downtown Oakland. The idea is the same, we'll have lots of fantastic, made in California pulque on hand and you can meet the master, that is, pulque maestro Salvador Gonzalez will be on hand to guide you through pulque's rich history and delicious flavors.
To up the ante (and agave!), we're also bringing in Don Amado's Jacob Lustig to show you what mezcal is all about. The kick ass bartenders at Tamarindo will create a a special cocktail, plus a special Pozole from the delicious kitchen, all for $35! All other drinks (additional cocktails, beer) are not included in the price but are available for purchase. Just remember, we sold out of our first Pop Up Pulqueria the week before it happened so don't delay, get your tickets today!
It's 4-7PM Sunday, May 15th. Tamarindo Antojeria 468 8th St, Oakland, California 94607. Get your tickets today!