By Ferron Salniker
Tomas Estes— international tequila ambassador, Tequila Ocho co-founder, and restaurateur— visited Tacolicious last week armed with five mystery agave spirits and a sales pitch.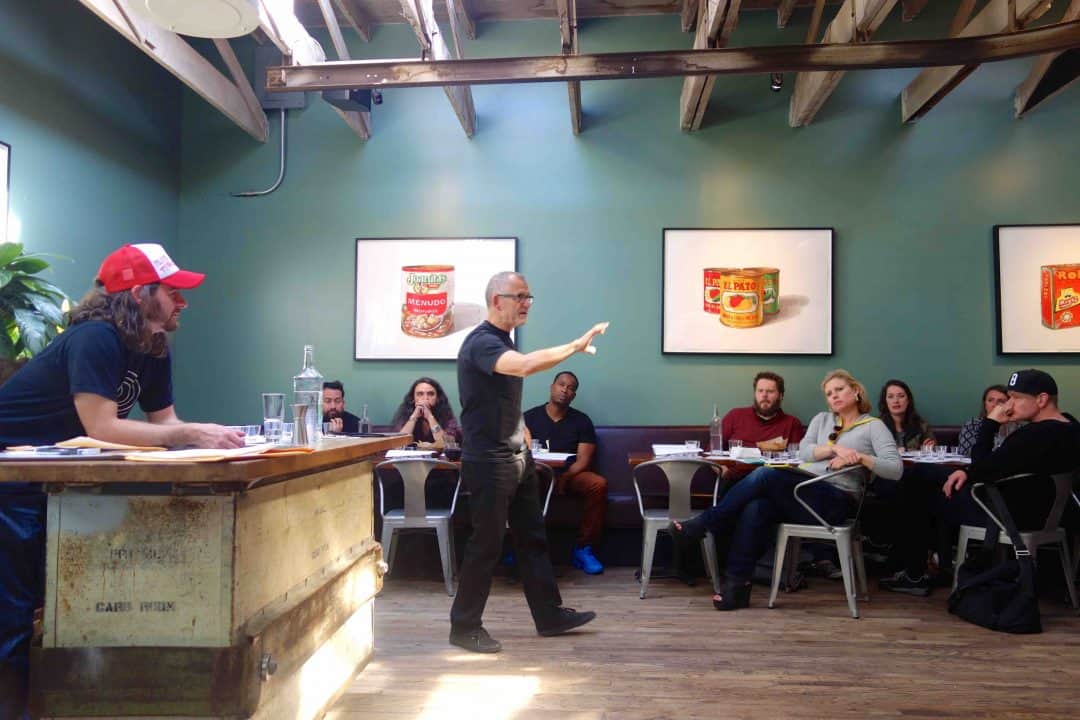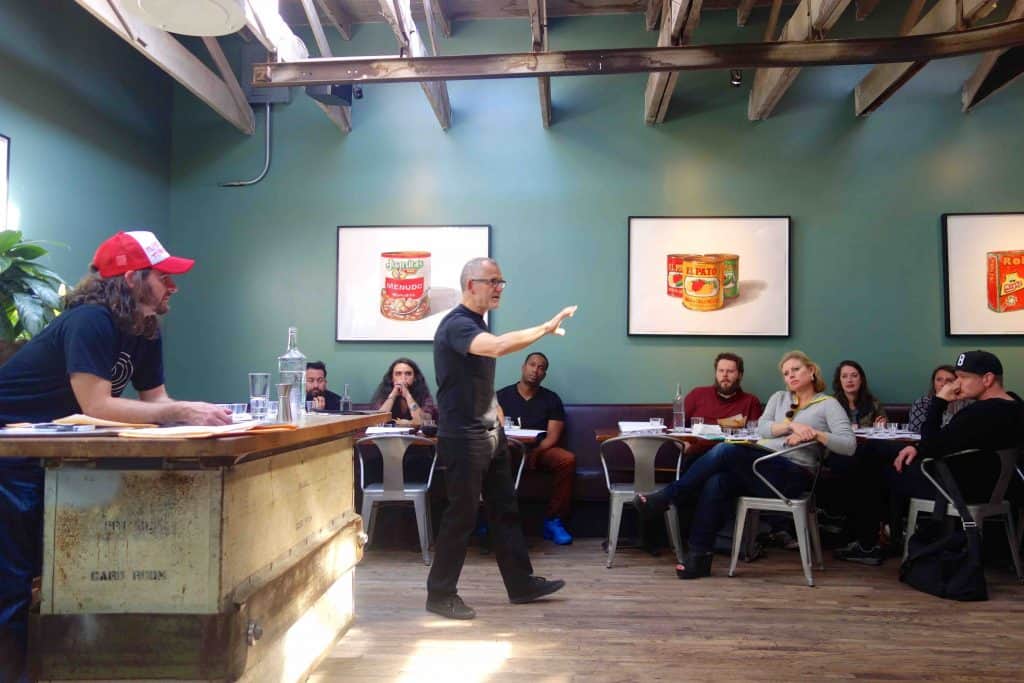 "I'm not trying to sell you anything. Wait, actually I am," he joked. "I'm trying to sell you agave spirits as a whole."
Estes is passionate about agave in a way I can appreciate: he might go so deep into an agave ramble that an hour will pass before anyone tastes anything, but there's not a hint of pretension. And when it gets to the tasting he's more interested in hearing what you think. Five mystery spirits were poured for a group of about 20 mostly industry folks, Estes encouraging them to respond with smells, flavors, guesses at ABV, and memories.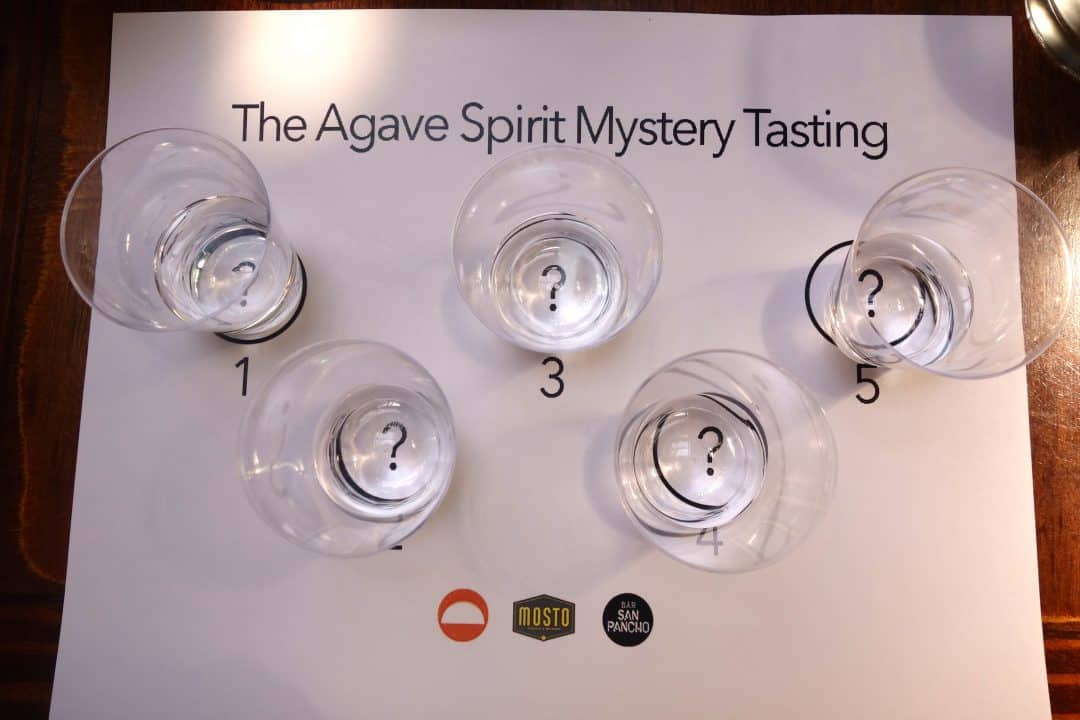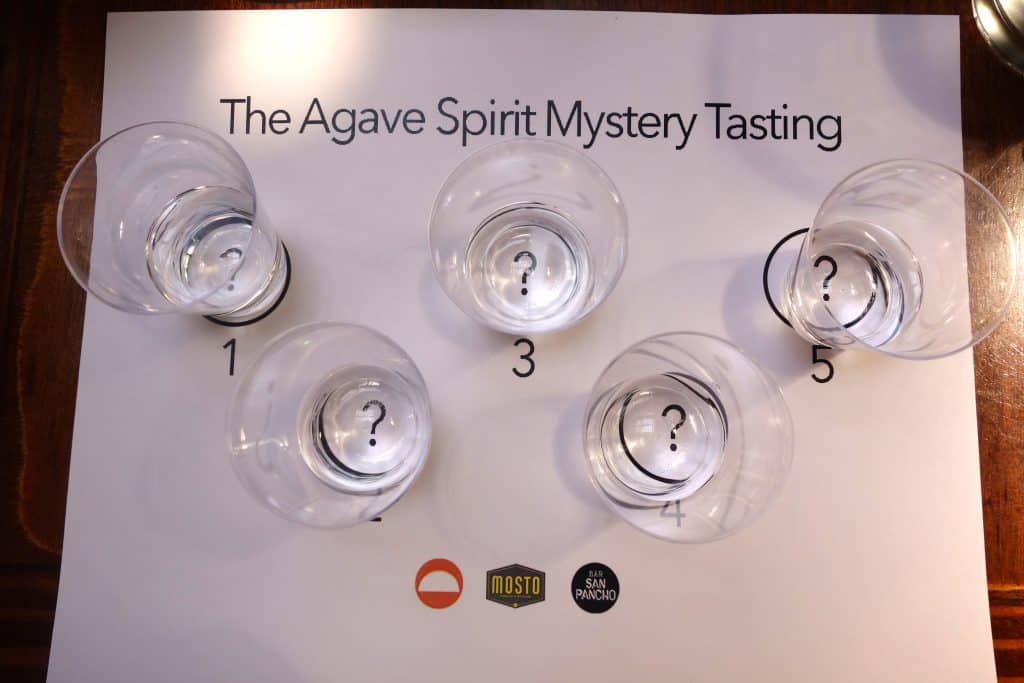 Here were the collective scent notes:
Lilly. Peppermint. Green pepper. Green. Smoke.
Pear. Funky. Pencil lead, coco powder, candy cherry, lactic, wet stone.
Briny, green olives. Salty at first. Sour.
Lemon, mineral, mountain dew, cool-aid with too much sugar. High alcohol.
Funky, cheese, wet dog, sour, overripe, like pisco. Mushroomy.
Here were the collective tasting notes:
Leather, grandpa, water putting out a campfire, ashes, the first piece of chicken off a BBQ.
Balanced, well composed, a round package. Citrus showing up on both sides. Clean.
Cinnamon, creamy, botanical, dry rub, gin.
Flint, high alcohol, smoky and minerally, one dimensional, dry, salty. Flavor in the finish. Sweet and acidic.
Sour cream, cheesey, thin, short.
And the results:
Clande Sotol, joven, Chihuaha, not yet on the market.
Tequila Ocho Silver, single estate "La Latilla", near Arandas Jalisco.
La Niña de Mezcal Bacanora, espadin, Sonora.
Nuestra Soledad Mezcal, espadin, Zoquitlan, Oaxaca.
La Venenosa Racilla, maxamiliana, Sierra Occidental, Jalisco.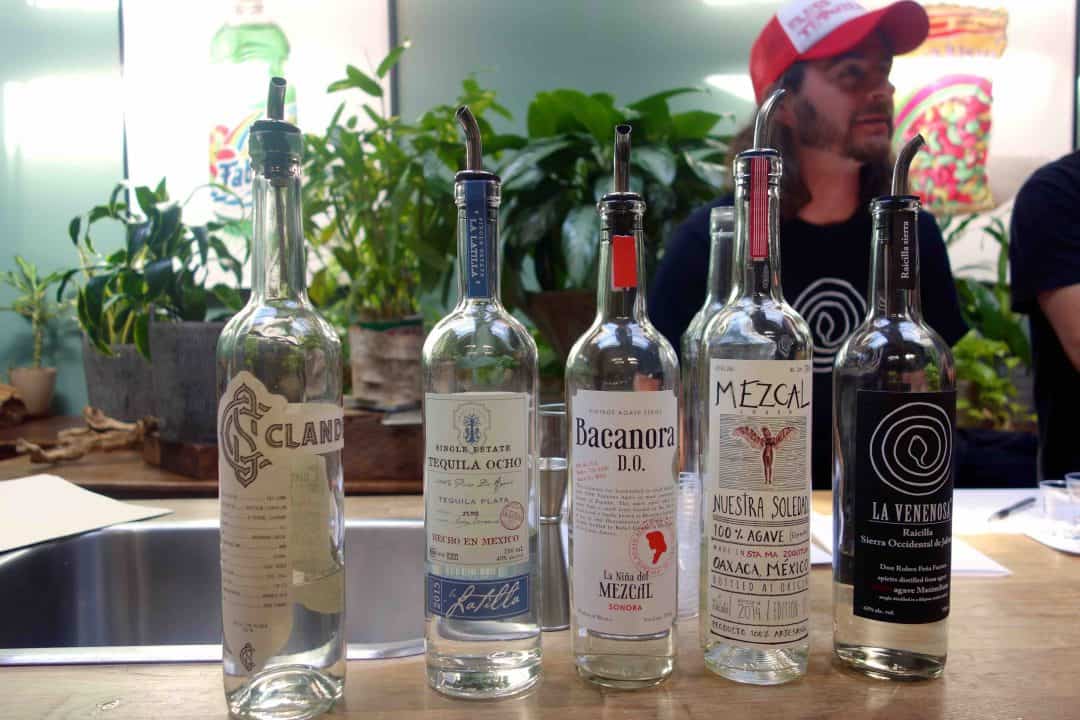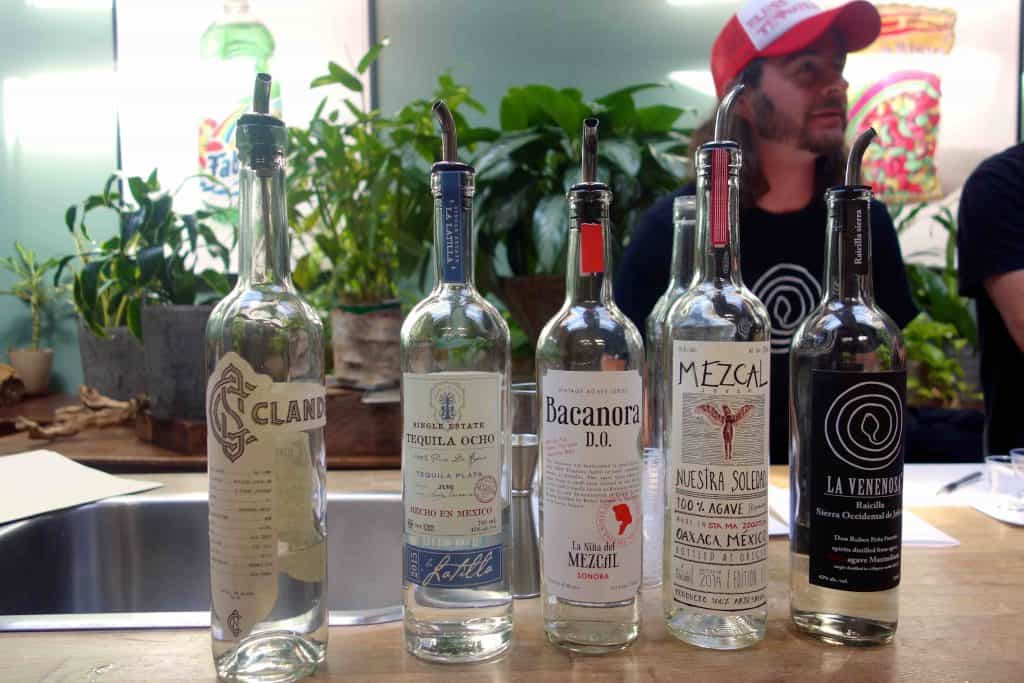 In the end, most attempts to name the type of spirit and region failed. But getting them right wasn't the point.
"Our goals are education, stimulation, and having fun," he said. "If agave spirits aren't fun, what are they? If life isn't fun, what is it?"
Keep up with Estes here.