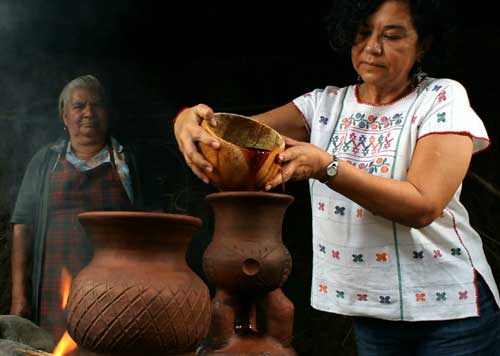 Watch mezcal in action
I just saw a report that binge watching is finally declining. Could that mean that we're finally focusing on quality cinema like the Criterion Channel? Fortunately or not, that's not the case because it probably means that we're leaving the house more. But that doesn't mean that there isn't high quality mezcal entertainment out there. One of the big ones is Patricia Colunga who just released her two documentaries for free on YouTube.
Colunga is an independent academic who has studied the many facets of the mezcal world, agave cultivation, and native Mesoamerican diets so dive in and spend your shelter-in-place time wisely. Mezcals from Western Mexico and Pre-Hispanic distilling is a very provocative investigation into the possibility of distilling having pre-dated the Spanish conquest in what is now Jalisco. It's an ongoing discussion. The Mesoamerican diet: Origins is exactly what it says, an investigation into how plants like corn emerged and defined the indigenous diet. Both of these embeds are in English, you can also watch the original Spanish language versions of Mezcals from Western Mexico and Pre-Hispanic Distilling and Mesoamerican diet: Origins.
---
---