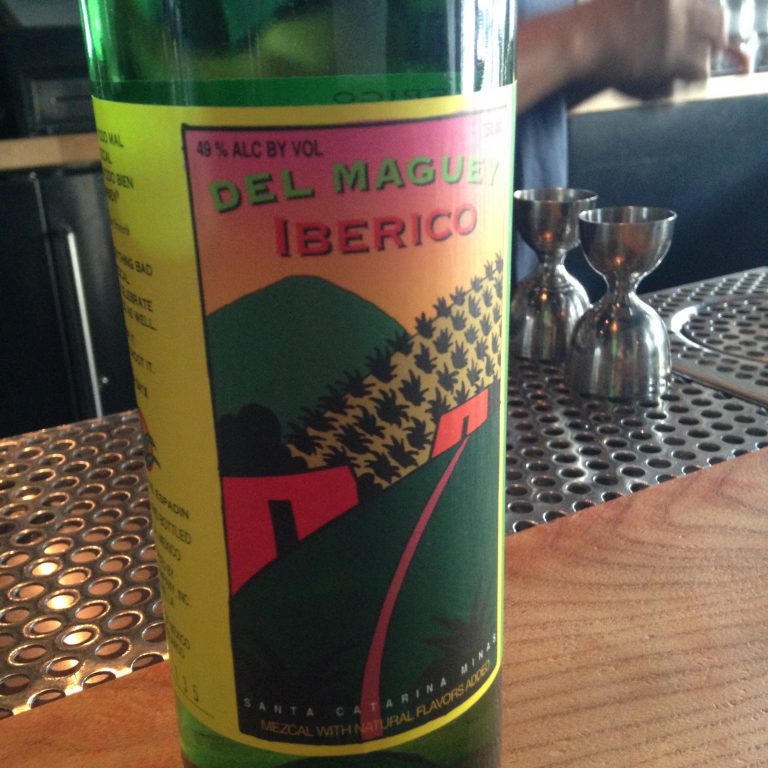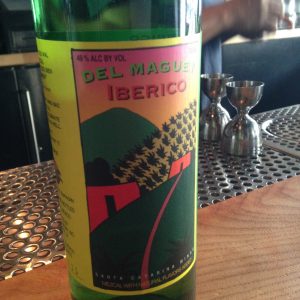 No doubt you've already heard about the Del Maguey Ibérico. It's a collaboration between Del Maguey and star chef José Andrés to make a pechuga out of jamon iberico. It received ample coverage, if ever something screamed marketing stunt, this was it.
That and its price tag of $200 per bottle are the reasons it took Susan and me so long to give it a taste. A normal two ounce pour makes it quite an investment, but recently Susan and I descended on ABV, Ryan Fitzgerald's tautly run agave bar and bistro kitchen right as they opened at 2PM on a Monday. I admit that I was the first through the door but I was closely followed by a cluster of people. Fortunately San Franciscan drinking culture is alive and well.
ABV is far more than just an agave outlet. The whole place is run with great sensibility with a trio of wines on tap including the amazing Scholium Project red and a bunch of Moonlight brews on tap. Dive into their menu, especially the Pimento Cheese Burger which is a real highlight and the extraordinary kimchee fritter.
And ABV is one of the ideal places to sample something like this because they don't only offer that big two ounce pour, they also offer the perfectly reasonable (indeed it should be standard) one ounce pour which at $15 for the Ibérico is entirely doable. Our great Peruvian bartender Enrique gave us a pour in a clay copita and away we went.
Suffice to say that it's a huge surprise.
Del Maguey Iberico Pechuga
49% ABV
Lot SCM 135
NOM O41X
Santa Catarina Minas
Clay still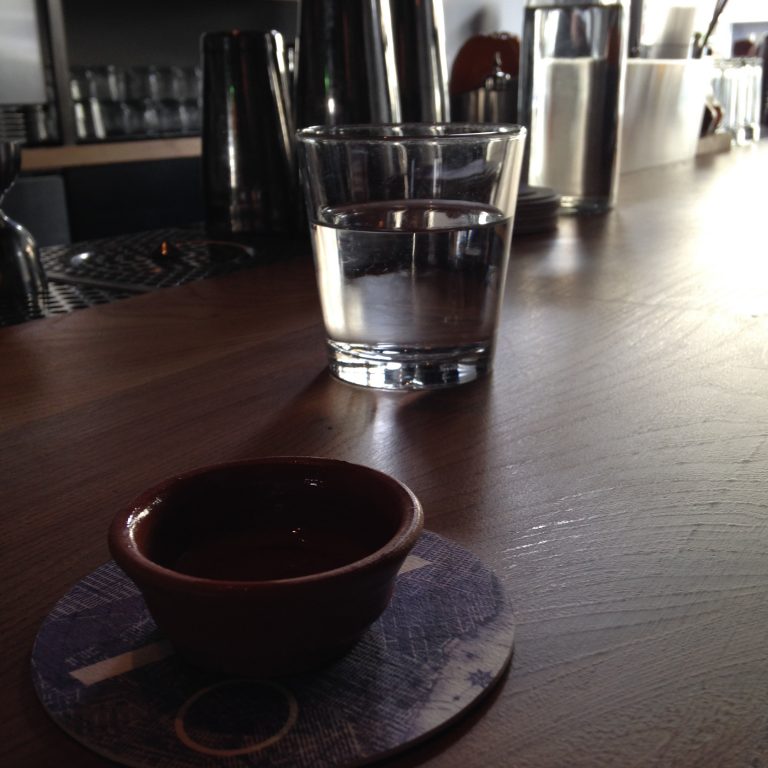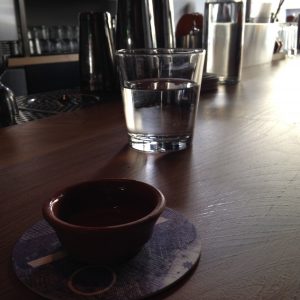 It has a very sweet nose, neither of us got any smoke.
The body is extraordinarily light, some sweetness but completely unexpected, none of that typical agave sweetness nor the oil that I associate with pechugas. The cured meat obviously changes the pechuga equation dramatically. You'd be hard pressed to call this out as 49% alcohol, because the flavor, body, and every other indicator don't point in that direction. The lean body make it a great pick for sipping alone.
The finish is dusty, leathery and endures long past your last taste.
Yet another argument for experimentation in mezcal.