I became fascinated with this variety after tasting a few mezcals made from it and falling in love with most of them. Rich, complex, and satisfying, they have all been in line with the characteristics I've come to love and expect from Durango mezcal in general, while also standing out to me as particularly delicious.
The agave called Verde in Durango is a subvariety of A. salmiana, known as Salmiana Crassispina. In addition to Durango, this variety is commonly found in San Luis Potosi and Zacatecas. It is quite different from the other Salmiana agaves commonly found in central Mexico.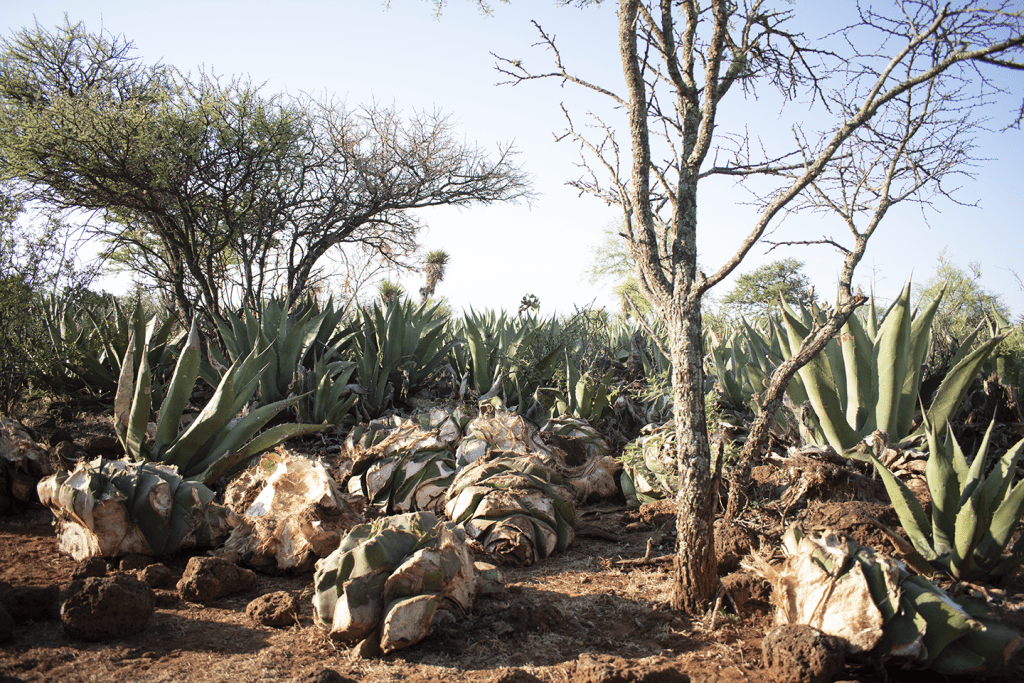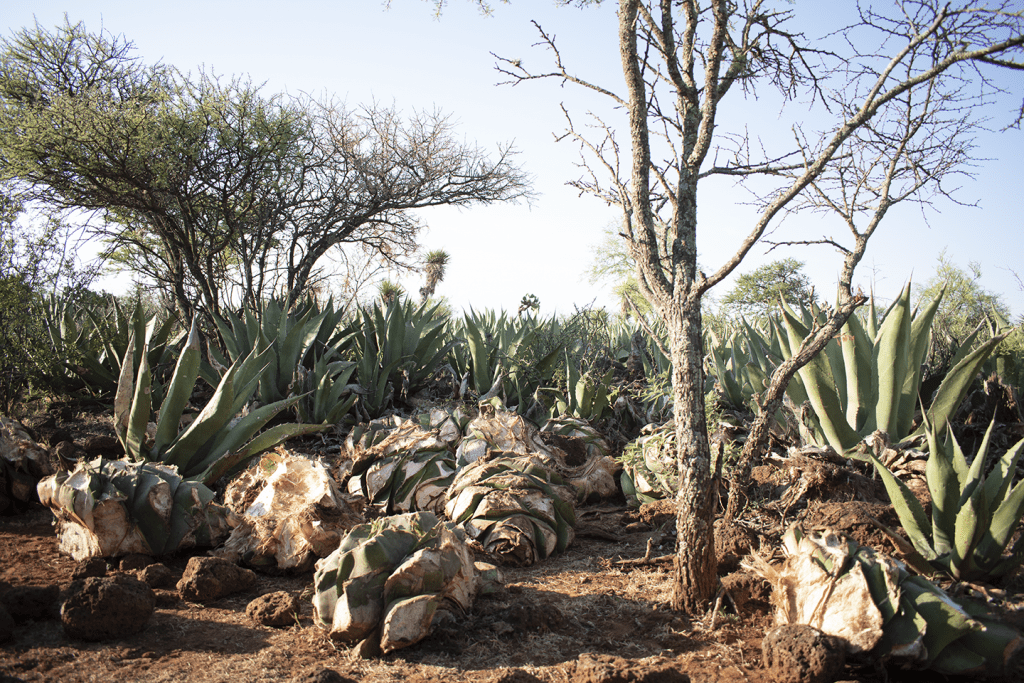 As the name suggests, the agave has a bright green color. It is similar in appearance to Cenizo Durangensis, the most common variety found in Durango, and they often grow alongside one another. Verde can be distinguished from Cenizo by its greener color, as well as a shinier texture. The Verde's quiote provides another differentiator: As the Verde quiote sprouts, it throws out fewer branches, usually around 4-6. Cenizo quiotes usually have double that number of branches. The Verde also reproduces by rhizomatic hijuelo which means that they are frequently found in clusters while the Cenizo primarily reproduces by seed.
Though not as scarce as some other Durango varieties like Tepemete, sustainability remains a key factor for the Verde, especially if it continues to grow in popularity. It takes around 10 years to reach maturity, and is low yielding. Fermentation often doesn't produce enough alcohol, which dissuades people from making it. While there are surely others turning this agave into mezcal, only two Maestro Vinateros are widely known to produce it currently: Gilberto Roldan who produces for Lagrimas De Dolores, and Manuel Simental who produces for Sacro Imperio, both within the Nombre De Dios municipality.
Both brands offer limited quantities of their Verde seasonally. Check with your go-to agave retail outlet for availability, or better yet, request that they try to get their hands on some as it becomes available.