What a joy it is to see The Native Mexican Kitchen in print having followed its journey from its beginning. Rachel Glueck and her husband Noel Morales, owners of El Refugio Mezcaleria, have crafted a beautiful book that explores the various dishes, culture and mezcal found throughout Mexico. Noel was born and raised in rural Guerrero, Rachel in the United States, together they traveled the back roads of Mexico, eating and drinking their way across rural communities, before eventually opening a mezcal bar that served food in Todos Santos in Baja Sur (you can buy their brand of Guerrero mezcals here.)
The book is a beautiful exploration of their experiences, divided into five parts that ground recipes around themes of Intuition, Humility, Faith, Community and Happiness, Gratitude & Generosity. The recipes reflect the places they explored and the culture which birthed them.
"This book does not take a purist approach to indigenous Mexican cuisine, nor does it attempt to be an encyclopedia manual. When we speak of native Mexican cuisine, we speak of the culinary traditions indigenous Mexicans have carried forward into the present, complete with their influences of foreign cultures, i.e. the food they are still eating today."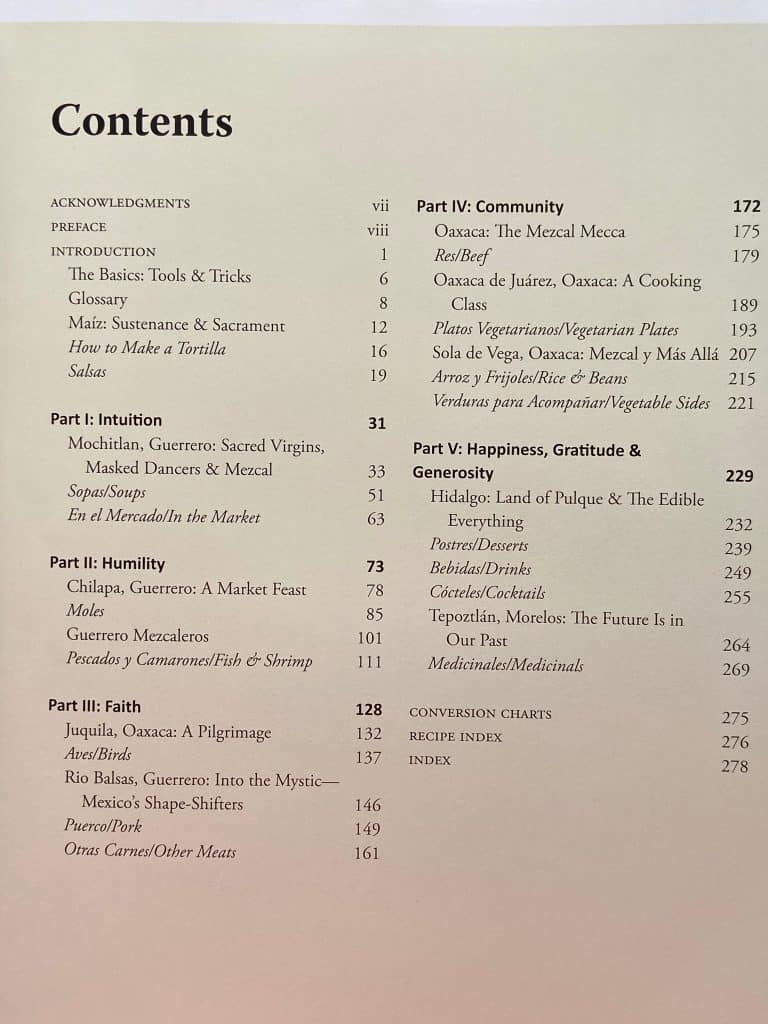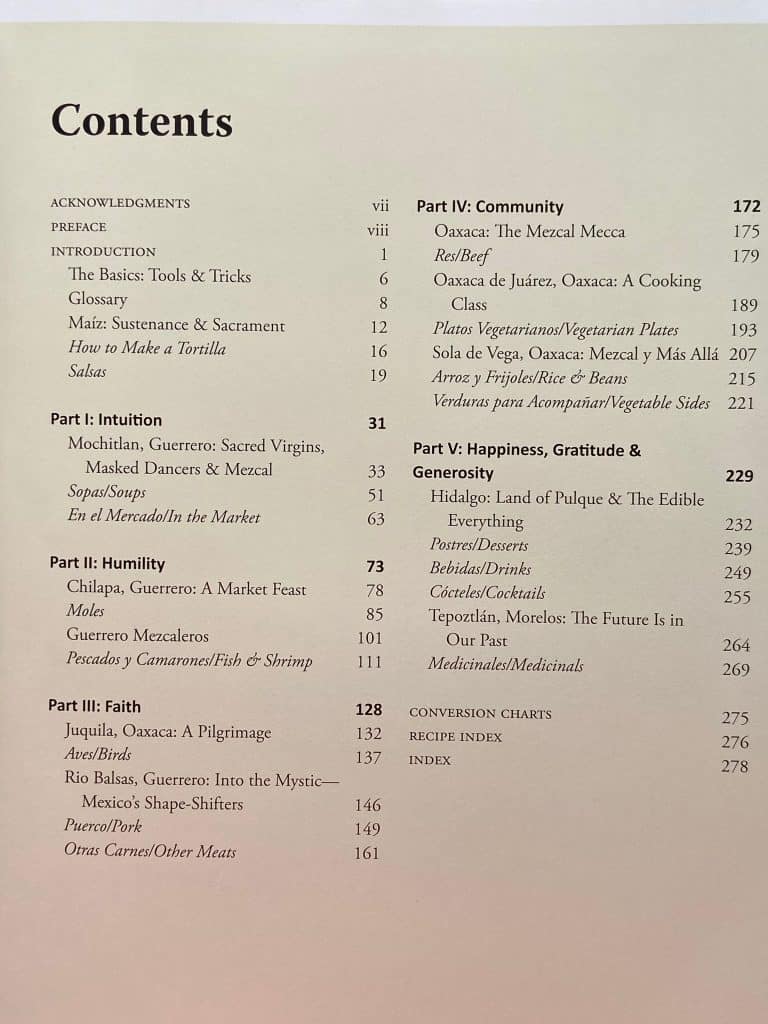 Native Mexican Kitchen lays out a glossary of cultural, food and mezcal related terms in the introduction, and dives into the central role maiz plays in Mexico. There are instructions on how to nixtamalize, or process the corn in order to pull the greatest amount of nutrients out of it, how to make masa for tortillas and tamales and recipes for various salsas before you even dive into the heart of the book. I truly appreciated the discussions about the festivals and saints, and how they have enabled indigenous culture to survive through the centuries. The focus on dance was particularly interesting, Noel is a dancer afterall and spent years performing with native dance troupes before finding his way into the kitchen (professionally). I had no idea of the origins of some of the dances and characters (the seven deadly sins!)
The recent spat of books coming into the market from Mexican chefs have been filled with far more than recipes, be it Danny Mena's exploration or Mexico City, David Castro Hussong's love letter to Baja, or Gabriel Camara's homage to modern Mexican cuisine. It is an entry into a world of Mexican food as seen through the eyes of Mexicans. This is not to diss non-Mexican authors, but rather to say it is refreshing to see the cuisine through the eyes of people raised with the tradition and culture of the food they are presenting and the deep connection it holds to family and place.
What I also love about this book is how mezcal is interwoven throughout, incorporating explanations of process, differences between states, and some absolutely hysterical descriptors from the mezcal menu at El Refugio:
"Tobalá – a savage black stallion gallops into your boudoir, bellowing with a passion so intense, your panties drop to your ankles of their own accord. Though he makes you tremble upon first encounter, this king of Mezcal ends the night with sweet caresses."
There are of course recipes for mole, with their 10,000 ingredients, but also relatively simple stews and grilled shrimp dishes. There are also a number of vegetarian recipes, desserts, and a recipe for tacos de canasta that I can't wait to try for my next party. There are also recipes for medicinal teas and of course cocktails.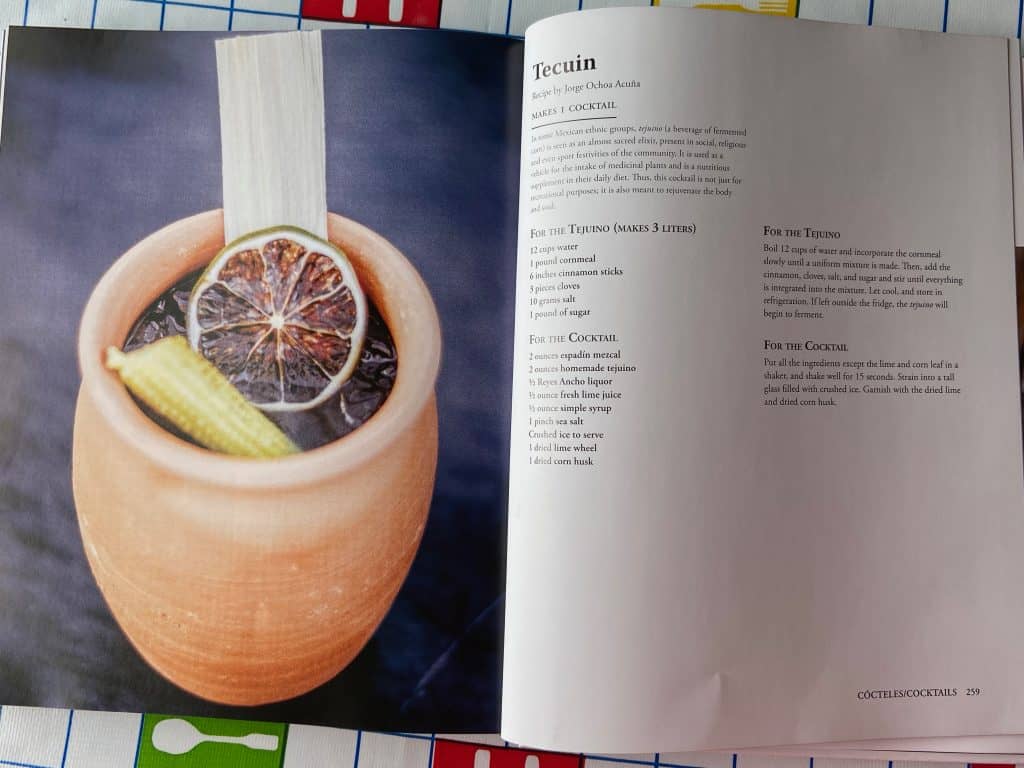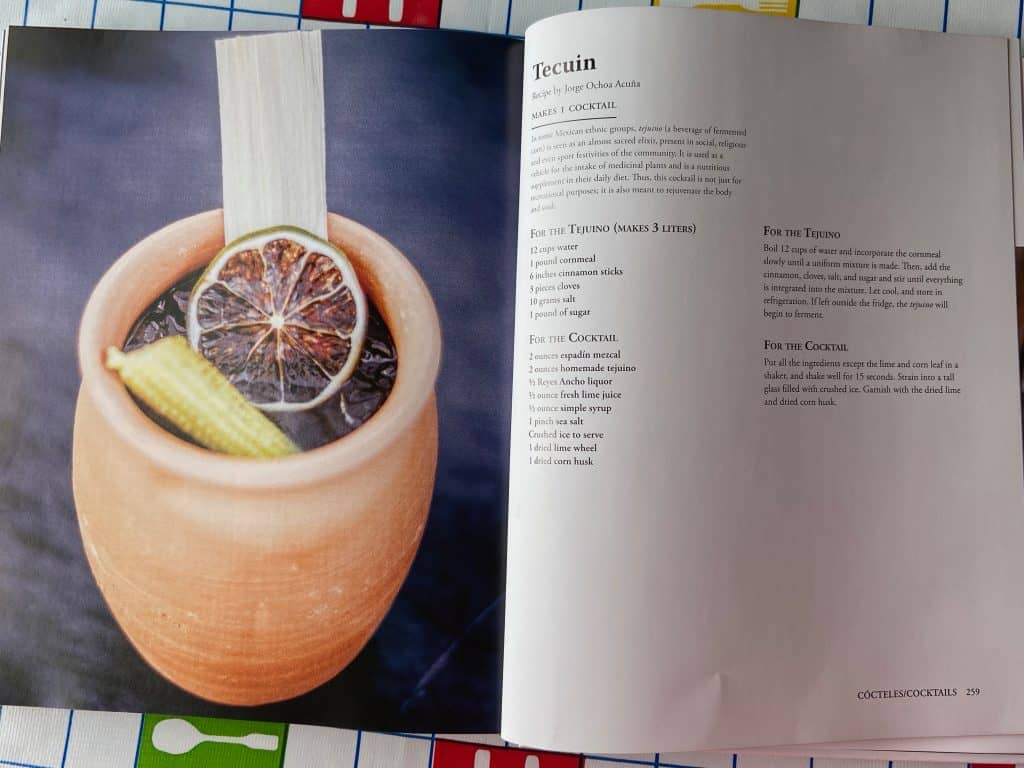 We made the Tortas de Coliflor, or Cauliflower Cakes. I am forever in search of new ways to get vegetables into my teenager. Cauliflower is one of the few vegetables he truly likes, and there are only so many times you can make roasted cauliflower or mac n cheese n cauliflower before you go crazy. We are also a household that prefers green salsa so I substituted the accompanying tomato salsa with a roasted tomatillo and jalapeño salsa. The tortas were super easy to assemble, and fry. If you can't find panela or cortija cheese, you can substitute in parmesan cheese or even a dry Monterey jack. I could also see adding in chopped herbs like cilantro or even epazote. We've been trying to adhere to a meatless Monday so we served the tortas with a mushroom and cheese omelette. I paired it with the Machetazo Cupreata from Guerrero.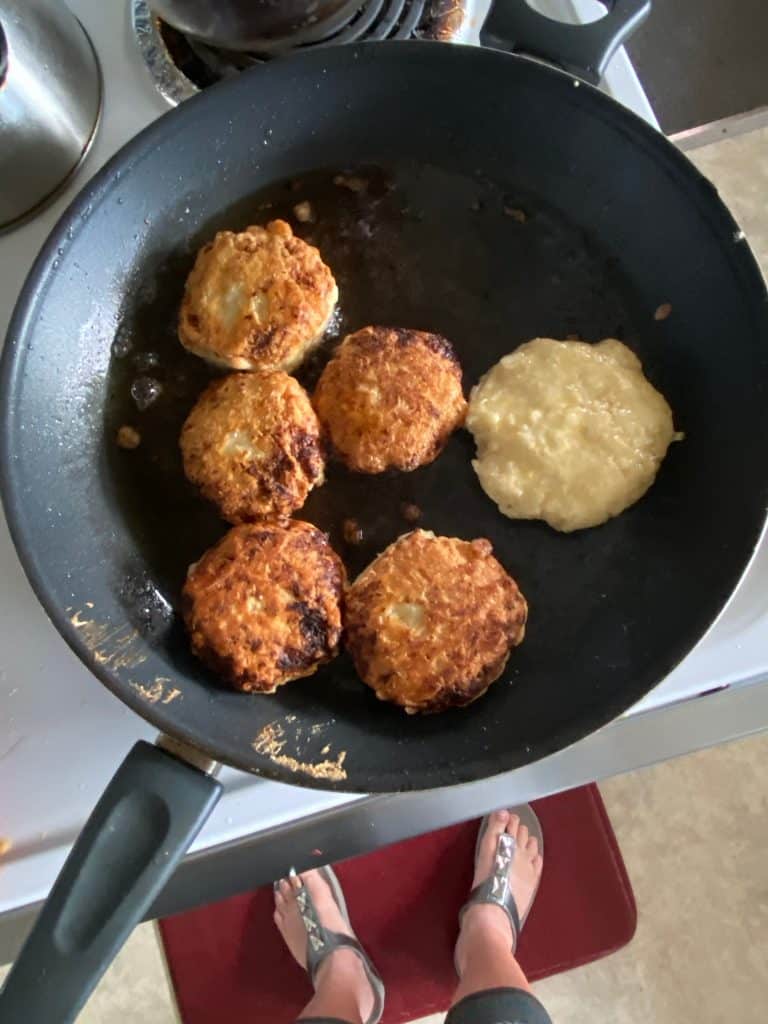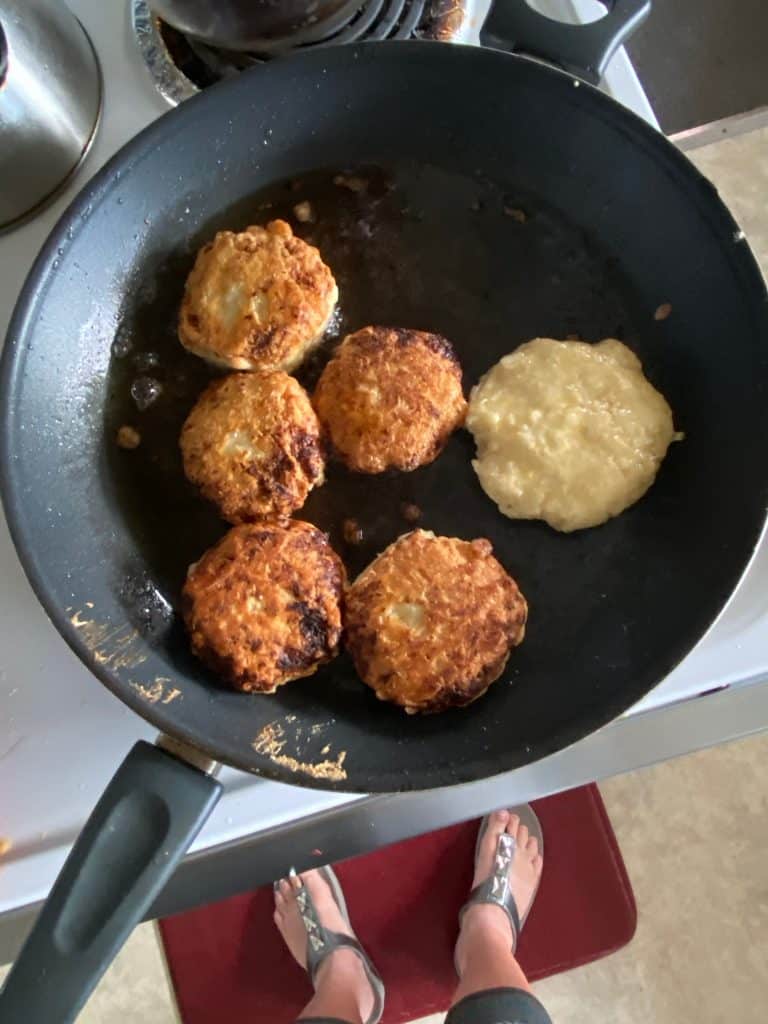 Over time I have become more comfortable with the mix and match of dishes from varying cuisine – that just because one thing you are cooking is Mexican doesn't mean it can't be paired with something that is from another part of the world.
We had some tortas leftover so for breakfast I heated them up and put a fried egg over top along with salsa. It was delicious.