If you want to experience mezcal in Mexico City, you will almost certainly start in the trendy twin neighborhoods of Roma and Condesa. Here, bars and other businesses specializing in the spirit have proliferated.
Fifteen years ago, almost no one outside of marginalized enclaves of migrants drank mezcal here. Associated with a lack of sophistication, middle and upper-class Mexicans preferred "foreign" drinks such as whiskey, with tequila being the only exception. Such choices are generally attributed to malinchismo. This is a Mexican cultural phenomenon named after La Malinche, the Indigenous interpreter for conquistador Hernán Cortés. It assumes that anything being associated with European conquerors (and the US) is superior to that native to Mexico. In the case of tequila, the twist in its status today in Mexico came about in large part by its popularity abroad.
Roma and Condesa have long been popular with the capital's US and European residents, attracted by their upscale bohemian atmospheres and central location. In addition, mezcal became popular in the capital around the same time it did in the US. Are these foreigners responsible for chilangos (Mexico City residents) taking up mezcal?
Not only is this probably untrue, the real story opens a window on "chilango" (Mexico City) culture and how it is changing. At most, says Lenica Posse of Mezcalia, "…foreign popularity of mezcal might have some Mexicans trying it, but not continue [drinking it]."
Without a doubt mezcal was experiencing a boom in Mexico City by the late 2000s, so much so that when the city decided to renovate Garibaldi Square, famous for tequila bars and mariachis, it built a museum dedicated to tequila AND mezcal. The famous musicians had to share space with Oaxacan folk dancers at the 2010 opening. But the phenomenon did not begin there.
Why Roma and Condesa?
Paco Ayala of the "biocultural" organization Huerto Roma Verde proudly states that the capital's mezcal "fashion" (his word) began in Roma and Condesa, where he works not only to promote urban gardening and the arts, but also mezcal and agave in general.
Roma and Condesa have long been popular not only with foreigners but with younger Mexican urban professionals. It's located next to the city's financial district, and the mixture of old and new buildings is unrepeatable in most other parts of the city.
Many younger Mexicans today grew up at a time when attitudes toward Mexican identity started to change. Schools and other organizations not only promoted the idea of conserving Mexican heritage in the face of homogenizing globalization, they also began changing the idea of Mexico as a monolithic country to a "multicultural" one – meaning filled with Indigenous and regional identities. This has made inroads into negative stereotypes about people from "the provinces," including those who migrated to Mexico City in the past decades. In regards to mezcal, this new interest in Mexico beyond the capital has also been sparked by the industrialization and internationalization of tequila. A common theme among interviewees was to "defend" mezcal, so that the same fate does not befall it.
Agave spirits are not native to the Mexico City area, so it is a badge of honor to be an early adopter. One important early mezcal promoter was Cornelio Pérez Ricárdez, who founded La Logia de los Mezcólatras in 2005. He worked in Roma and Condesa introducing mezcal not only to his fellow residents, but also got it into some of the first bars and restaurants. La Logia folded in 2019, but it left a legacy of mezcal aficionados, including Paloma Rivera of Tianguis Mezcalero who continues tastings and restaurant promotions much the way "Uncle Cornelio" did.
Mezcal businesses like Rivera's have grown up organically. The Mano Santa bar is a classic mezcal watering hole. Miguel Martínez originally of Etla, Oaxacan began over 10 years ago inviting friends over to taste mezcals from his state at his apartment in Roma, which over time evolved into a bar on the nearby thoroughfare of Insurgentes. Lenica Posse and Jose Willy García had discovered mezcal by 2010 and started selling online. Today, Mezcalia is a mezcal specialty store on Avenida Sonora, the only agave spirit store in Mexico City so far featuring mezcals from various states. Oaxaca restaurants are also natural outlets for mezcal, as chilangos heavily associate the spirit with this state. Noted Oaxacan chef Alam Méndez Florian opened the upscale Pasillo de Humo in Condesa, where general manager Oscar Reyes works to educate diners on the myriad of options in mezcal and how to drink it before, during and after the meal – "… just like wine."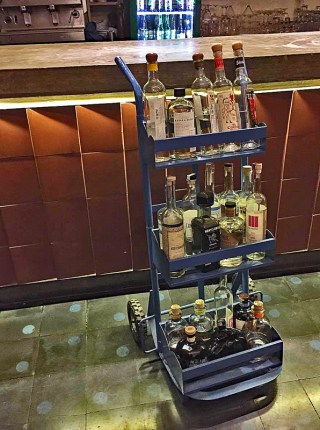 Bridging the traditional and urban experience
Despite the focus for many aficionados for drinking mezcal straight, cocktails with the spirit can be found in the city. Posse says that certain types of customers, usually younger and less-experienced, will go for mezcals that lend themselves to mixing. "Those who know more or are experts generally drink it straight." Despite its focus on promoting Oaxacan culture through mezcal, Martinéz also makes cocktails for the same kind of customer. "I recommend cocktails as a way to start experimenting with mezcal, as in its pure form it has a very high alcohol content which keeps some people away. It is important to get them to try it in "softer" preparations and then they can move up to drinking it straight."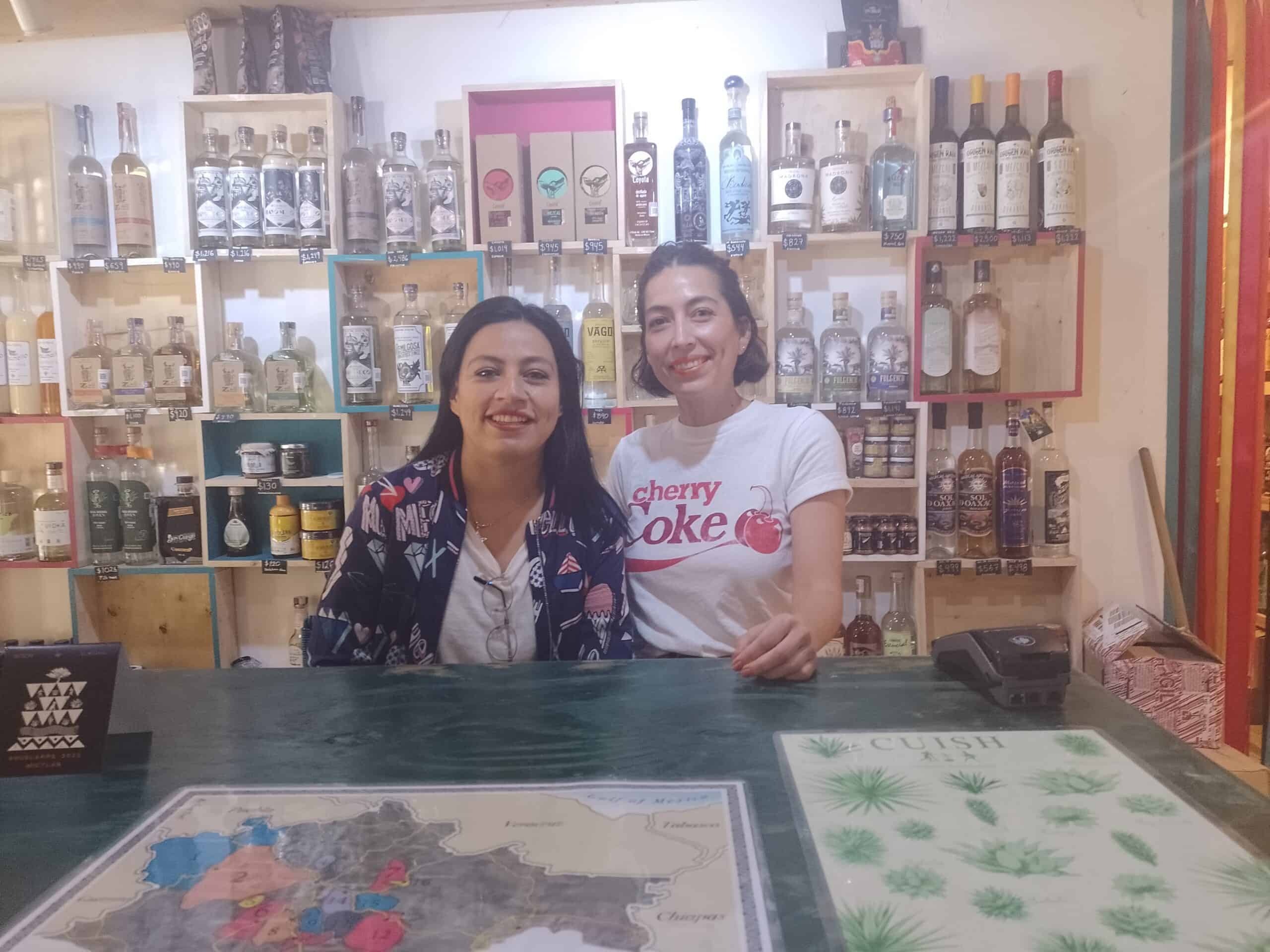 Those who drink the spirit straight or mixed often do so in an urbanized environment, but very often with some nod to mezcal's humble, rural roots. Some bars, like La Clandestina, seek to recreate an upscale version of the back rooms where mezcal used to be drunk illegally, and Mezcalia's decor is rustic chic. But even businesses which go for a sleek, urban ambiance, like the Tlecan club, will have experts on hand who know the backstory of their mezcals.
The urbanization means that mezcal can now be associated with other aspects of Mexico City life, such as its vibrant art scene. This benefits Oaxacan/Mazatec artist Filogonio Naxin, who pairs his artwork with mezcal in a symbiotic relationship. He creates labels for mezcal he brings from Oaxaca, changing them every six month or so, making the bottles collectibles.
For some aficionados, drinking and promoting mezcal is not enough. Ayala is also involved with the Consejo Mexicano de Mezcal (Mexican Mezcal Council), an advocacy group that seeks to protect traditional mezcal producers from the economic and regulatory pressures to change how mezcal is made, most notably the government's pressure to bring down the alcohol content.
All of my interviewees echo the sentiments of Ayala – "… the boom in mezcal in Mexico City is a fad, really a fashion," but no one is worried about it disappearing anytime soon.  Mezcal outlets have expanded into other trendy areas like Coyoacán, buoyed in part by a very recent boom in Oaxacan food. Mezcal festivals and other events are multiplying as well, such as those hosted by Huerto Roma Verde year round.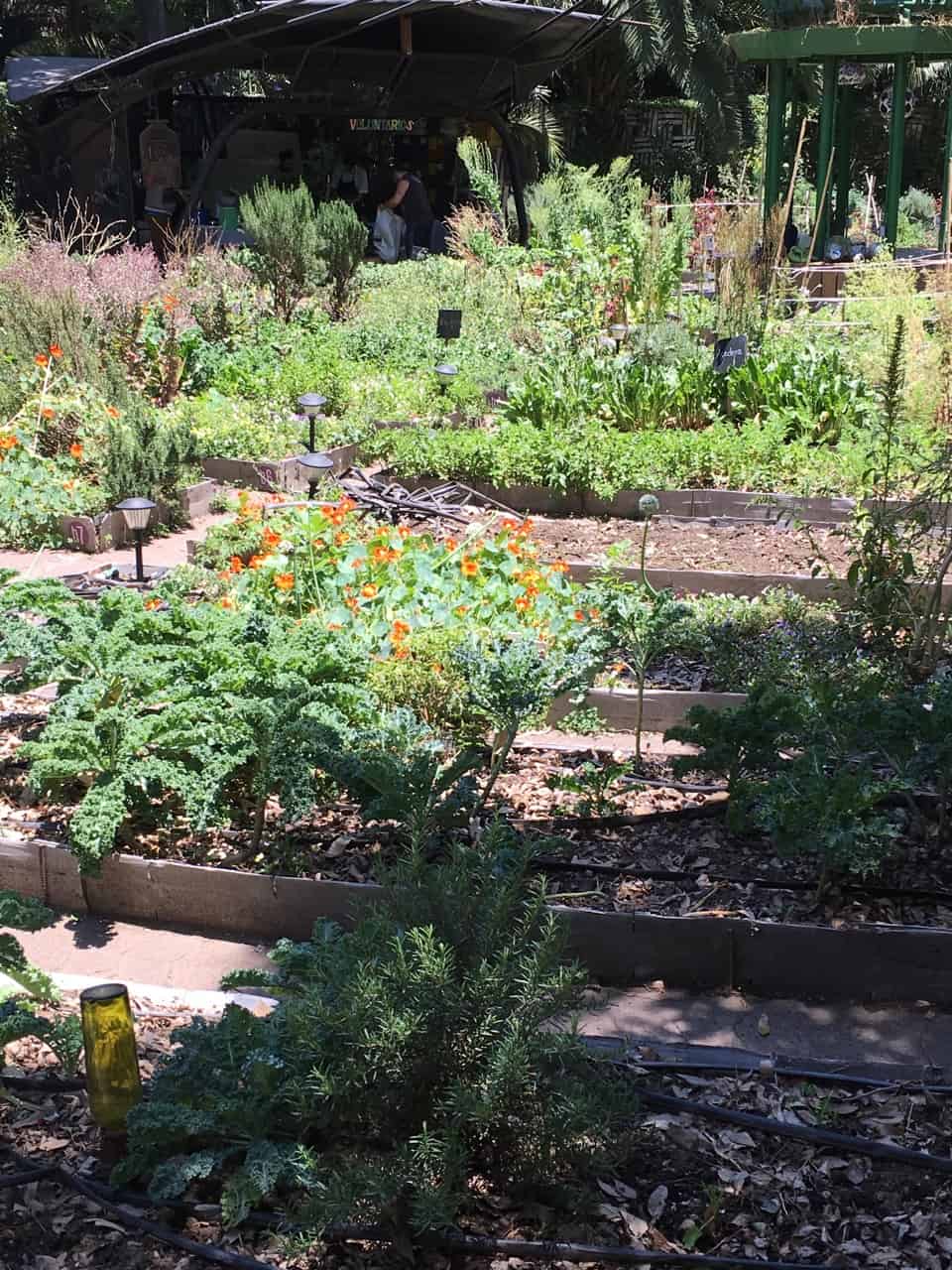 So about all those foreigners
Does all this mean that foreigners have had no effect on this boom phenomenon? Foreign residents are an important part of the clientele of Roma and Condesa mezcal businesses. The Mano Santa bar states that 30% of their customers are foreign residents, and specialty liquor store Mezcalia reports about 60% of their sales go to the same demographic. Posse states that "…we never thought about foreign residents when we chose the site for the store. It is just a happy accident that they come." Hearing English and other languages in these establishments may add something to the ambiance, but it is not why Mexican customers come. It is far more likely that the visibility of mezcal in Roma and Condesa introduces the drink to foreigners.
For a complete list of places to drink mezcal in Mexico City see our page here.