Are you ready London because mezcal is ready for you and will be painting the town Red, White, and Green next week!
By Ferron Salniker
Tomas Estes— international tequila ambassador, Tequila Ocho co-founder, and restaurateur— visited Tacolicious last week armed with five mystery agave spirits and a sales pitch.
[caption id="attachment_4382" align="aligncenter" width="1024"]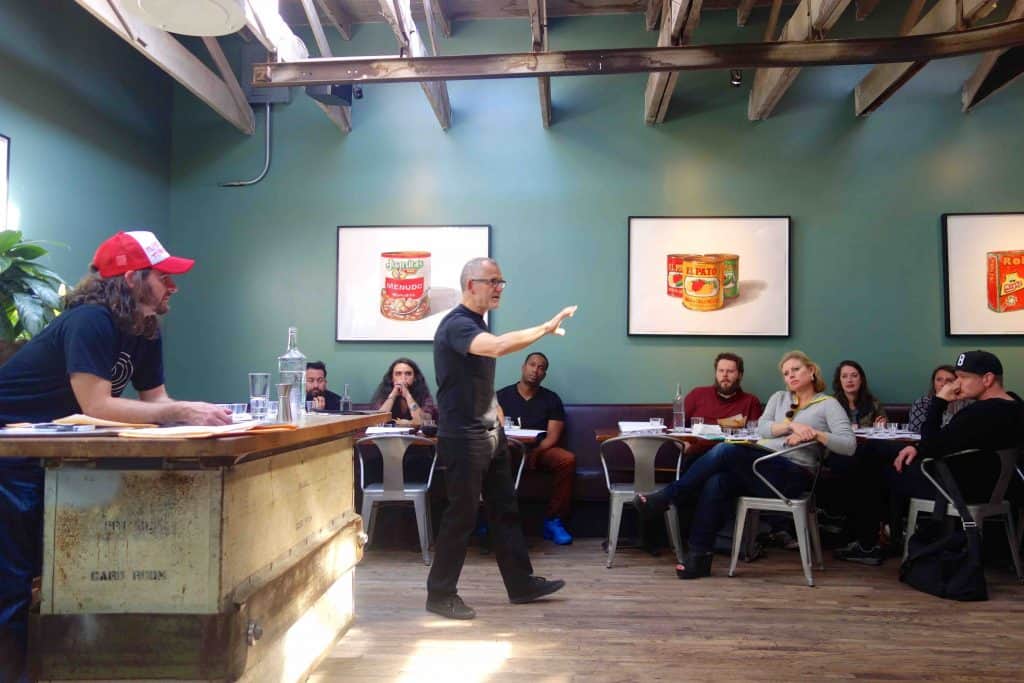 Tomas Estes guides the tasting. Photo by Ferron Salniker[/caption]
"I'm not trying to sell you anything. Wait, actually I am," he joked. "I'm trying to sell you agave spirits as a whole."