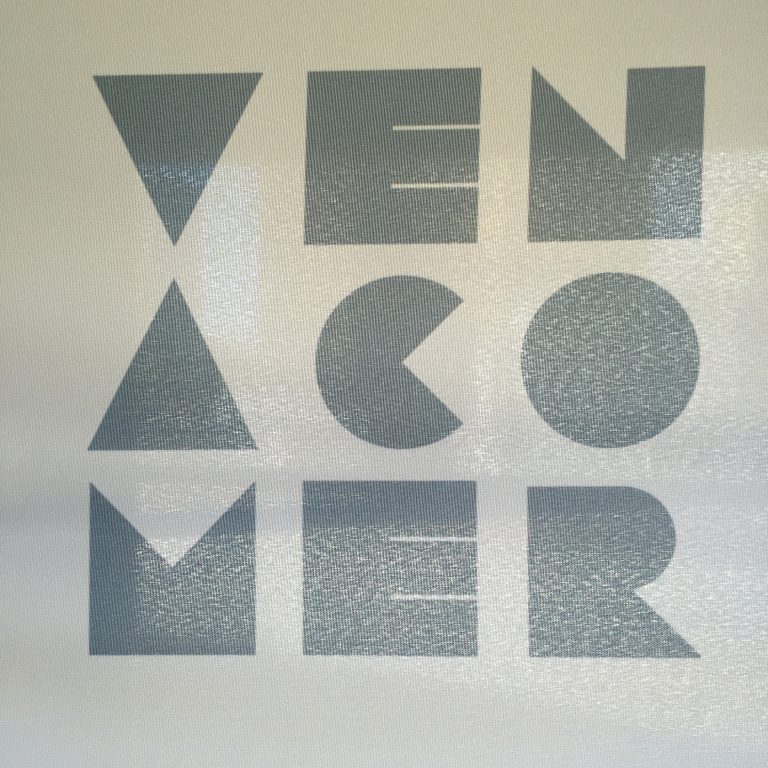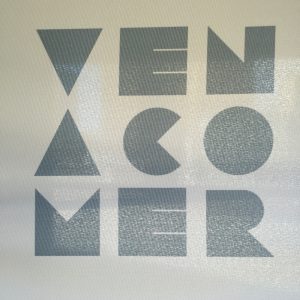 Last year's Mexican Consulate tasting was a good snapshot of what a lot of mezcal makers' ambitions. As I wrote at the time, there was an awful lot of mezcal out there trying to get into the North American market. The production volumes were enormous, and there were a tremendous number of brands vying for attention. The strange thing is that few of those brands have launched in the North American market yet. That's a sure sign of the logistical complexities of selling spirits in the U.S. and of how difficult it has become to distinguish yourself in the marketplace – even while mezcal is surging in popularity.
This year's Mexican Consulate tasting presents an entirely different trend alert: The simple message seems to be "The world of Mexican spirits is far greater than agave." At this tasting I sampled an aguardiente, a rum, pulque, flavored tequila, classic tequilas, rompope, and, yes, mezcal. And that was just at this tasting, recently I've tasted still other Mexican spirits that importers are considering. That combined with Susan's recent tasting of a Mexican corn whiskey,  Scorpion's release of their Oaxacan corn whiskey and the launch of the new Ancho Verde is all you need to know to certify this as a bona fide trend.
What's going on? Obviously there's a real hunger for novelty, some in the industry clearly believe that launching different Mexican spirits will distinguish them in the marketplace either as a package deal along with a mezcal brand (buy my mezcal and you get my Mexican corn whiskey as well!) or open up a brand new market (why drink fattening beer when you can try out this new fangled pulque drink?).
Mezcal imports to the United State are growing at a torrid pace but is this sustainable? It's been tough to get a true accounting of the agricultural sustainability of the industry. Does anyone really know whether enough agaves were planted eight years ago to produce the volume of mezcal being distilled today? What about the planting today? I know that some brands have great planting programs in place and that they're expanding as fast as possible but what about everyone else? Even then it doesn't seem like anyone can keep pace with demand. Plus, mezcal production is incredibly labor intensive and there's always the lingering fear that it may be struck by cyclical issues of over production or pestilence like the tequila industry. Maybe diversifying into other spirits makes a lot of sense.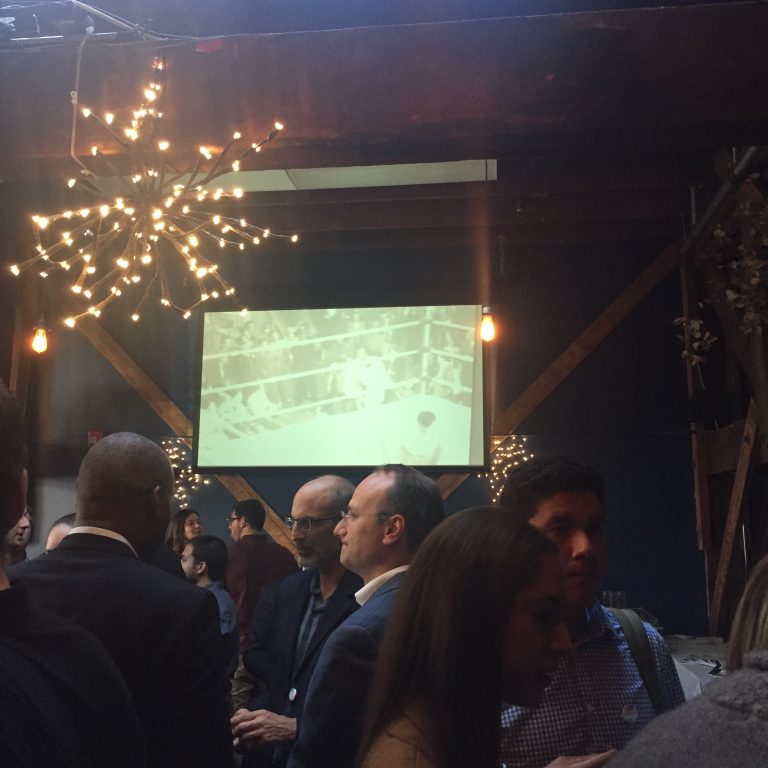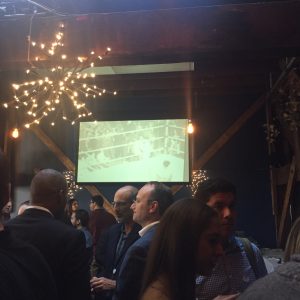 There is also a profound pricing conundrum in the mezcal industry. In terms of quality and the amount of effort needed to produce a bottle of mezcal, many mezcals are clearly being undervalued. It's going to take a while to understand all the variables in the business but at some point it feels like mezcal prices are going to rise which will probably make it more difficult to sustain inexpensive cocktail mezcals. Again, diversifying into similar products may make all the difference to these still nascent companies.
Hints of this are popping up everywhere: The Mexican wine industry is releasing some amazing vintages and importing in increasing volumes. And then, we have yet to even really taste the wonders of the Mexican microbrewing world. So, get ready, the ice berg is coming.
Yes, cash rules everything around me, and the business side of things is a huge force but the power of culture and tradition are also especially strong in Mexico. That's to say that there's another motivation behind all these new spirits, simply put Mexicans want to share their cultural wealth. This is a fairly profound impulse among most of the people I know in the mezcal world. They love drinking mezcal and they love the role that it plays in Mexican culture. They're just as excited by El Tri as the advances in Mexican cuisine and everything else Mexico offers the world. That enthusiasm extends to many of the great products that are finding their way north whether it be the awesome Mexican Fernet or Ancho Reyes. The stories behind these spirits are fascinating, they tell us about all the different Mexicos. We can't wait to dig into them more.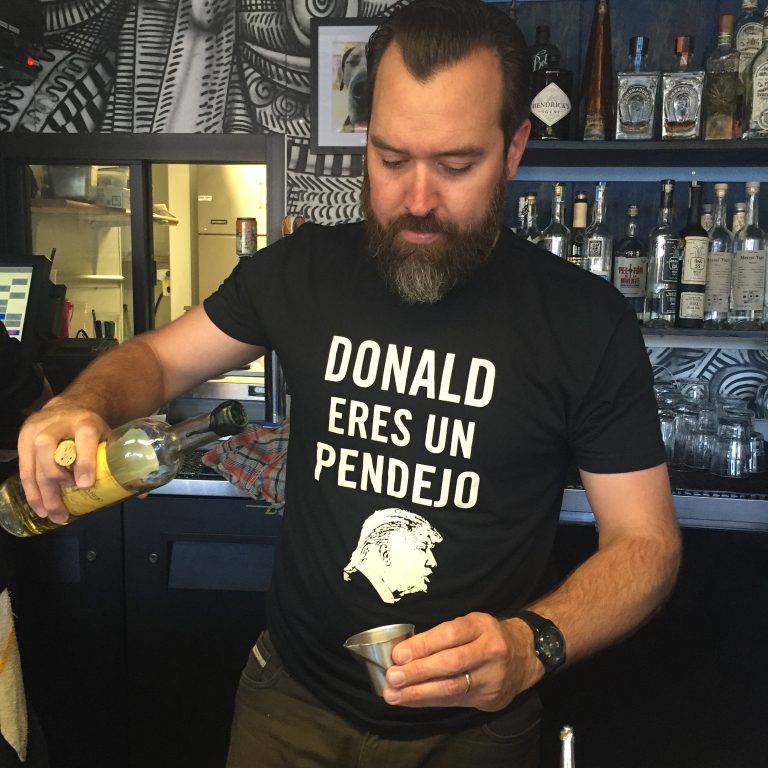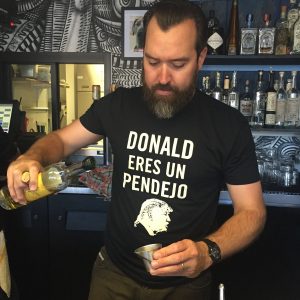 Here's a quick run down of what was poured:
Agency Brands is new on the market and represents a huge list of products. Their brand representative Mario told me that their core concept is that they want to bring all Mexican spirits to North America. Their representative was pouring the following:
They're awaiting final FDA approval. It's made in Hidalgo and comes in a variety of flavors.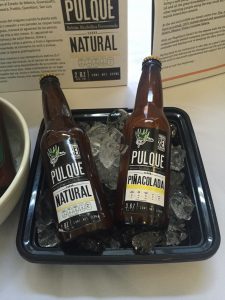 Aguardiente
Made from sugar cane in Veracruz. This is powerful stuff.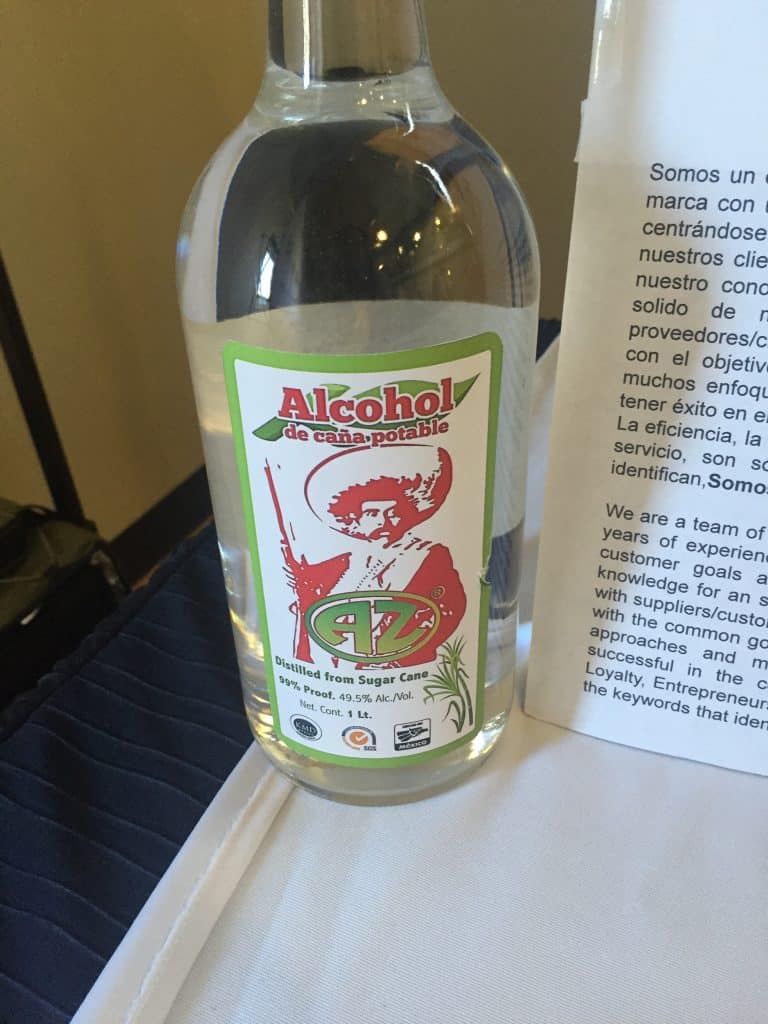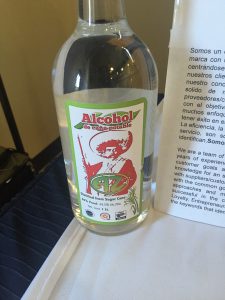 Germán Gonzalez's next act after Chinaco. He has moved from north eastern Tamaulipas to Jalisco's western heartland for this new brand which features four expressions.
"Selecto" 43%ABV "Germán's selection" an agave forward style of tequila moving towards Fortaleza on the spectrum but still very distinctly a classic, low alcohol tequila with caramel notes.
"Ultra Fino" A classic joven/blanco,
Execpcional Reposado
Estelar Añejo
Tears of Llornoa Extra Añejo: An extra añejo tequila made more distinctive by being aged in oak barrels previously used for scotch, sherry, and brandy.
NOM D248G
Made from cenizo aka Agave durangensis in Durango.
 Comes in a unique multifaceted bottle featuring the profile of a rabbit.
Hormiga Brava
Ron blanco
Blanco espadin
They also make a Charanda which Agency Brands plans on importing soon.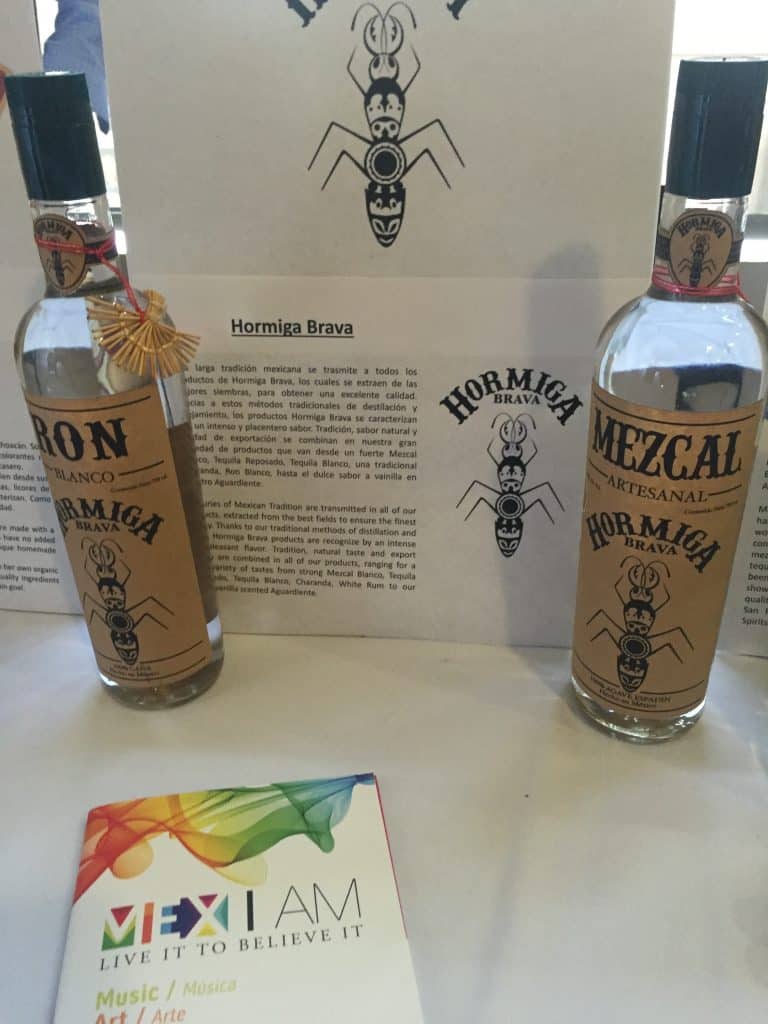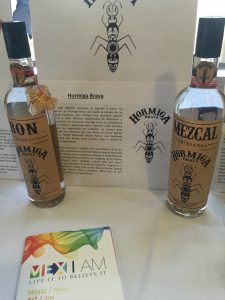 Joven espadin from Matatlán
Joven abocado con gusano from Matatlán
While they weren't pouring them at this taasting, 8 Víboras also features a reposado, an añejo, and a joven tobalá.
Toritos
An "alcohol cream" from Veracruz that tastes heavier than your typical Oaxacan crema. This was a new encounter for me so I'm curious, just how many cream liquors exist in Mexico?
Another alcohol cream, this time from Morelia and hewing closely to the classic lightly alcoholic egg creme.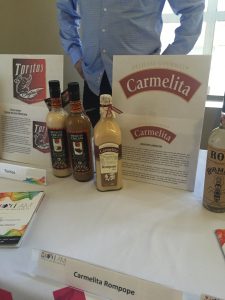 NOM D291G
Made from cenizo, Agave durangensis
Mezcal Clase Azul made the return trip this year. This is one of the few mezcals from last year's tasting which is currently on the market in the United States.
They are still offering a single, very high end, bottle which stands out as one of the only opaque black bottles on any shelf. The equally distinctive Huichol beadwork on the top of the bottle make it stand out that much more.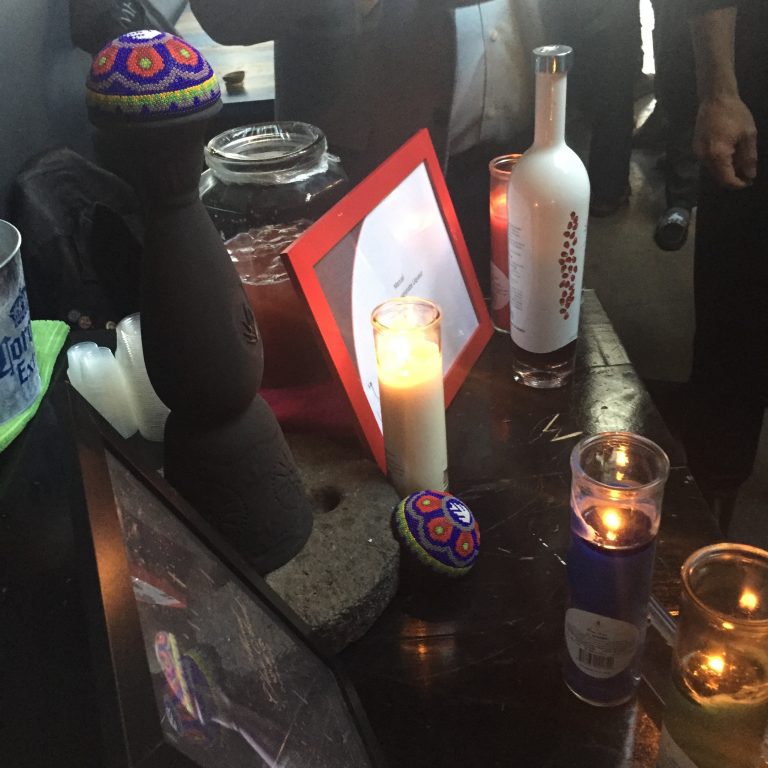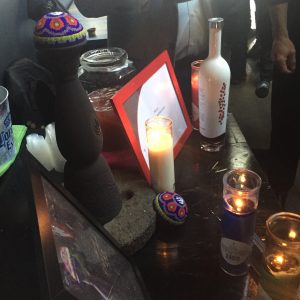 NOM O253X they produce an espadín, ensamble of madrecuishe and espadín, and a pure madrecuishe.
Another of the trio returning from last year and another mezcal with a distinct design sensibility. The bottles have a front and back keyhole motif. And, at least at these tastings, are presented in a sharp carrying case.
The last of the returning class and also the most wide ranging. Koch has 12, count'em 12, mezcals ranging across the varietal landscape. That means they have a mezcal for virtually every taste.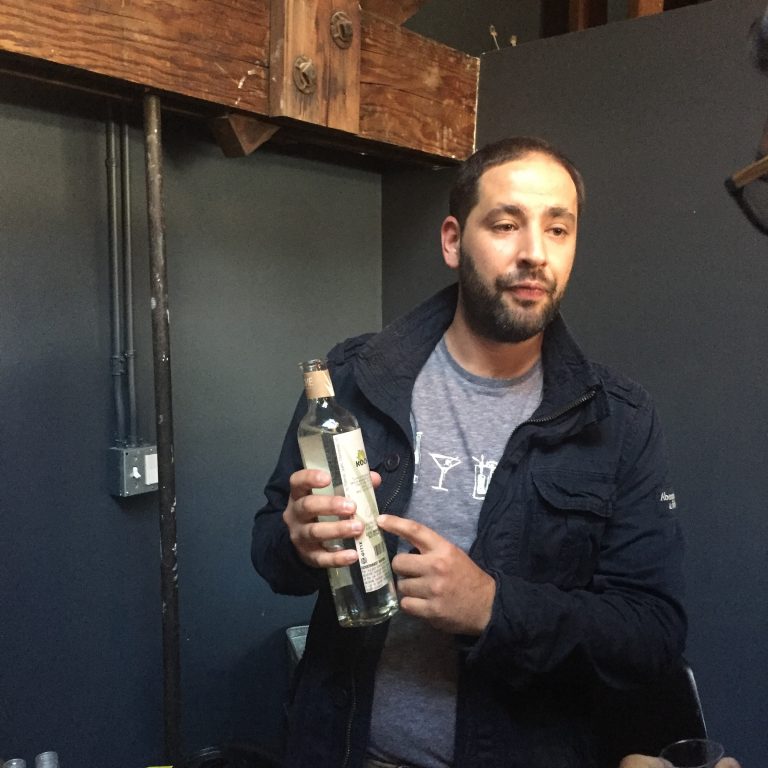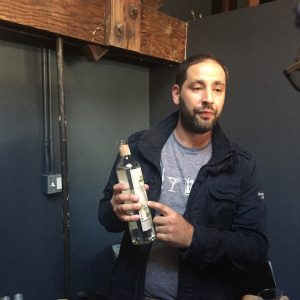 In the background Alberto Avramow Pitman was serving up two precise bites that may feature in his upcoming food truck, a shrimp aguachile which featured shrimp heads full of flavor, and a Bocol which might be mistaken for miniature heirloom salads but are actually perfect presentation of prehispanic tomatoes and masa with hispanic spices in bite sized explosions of flavor.