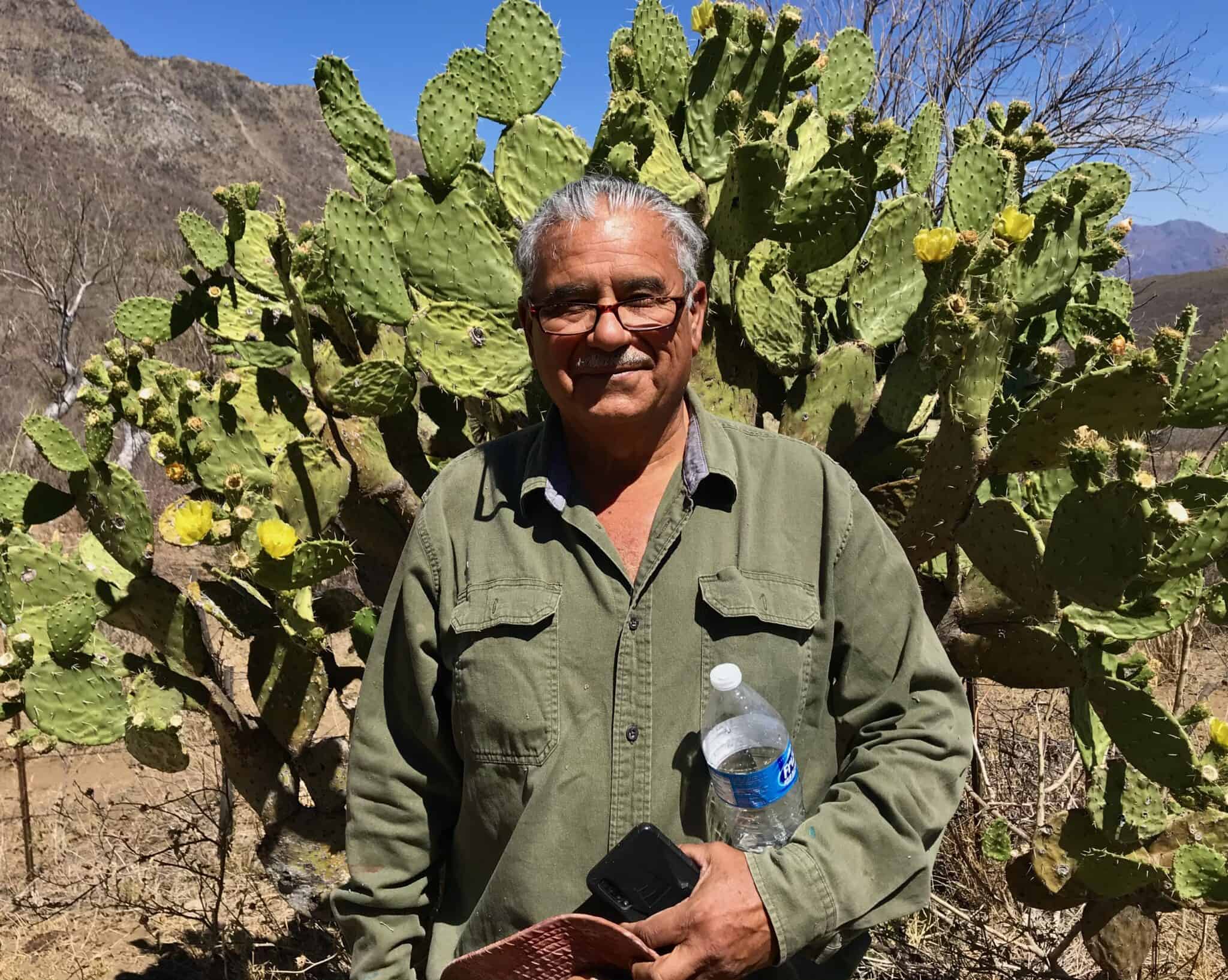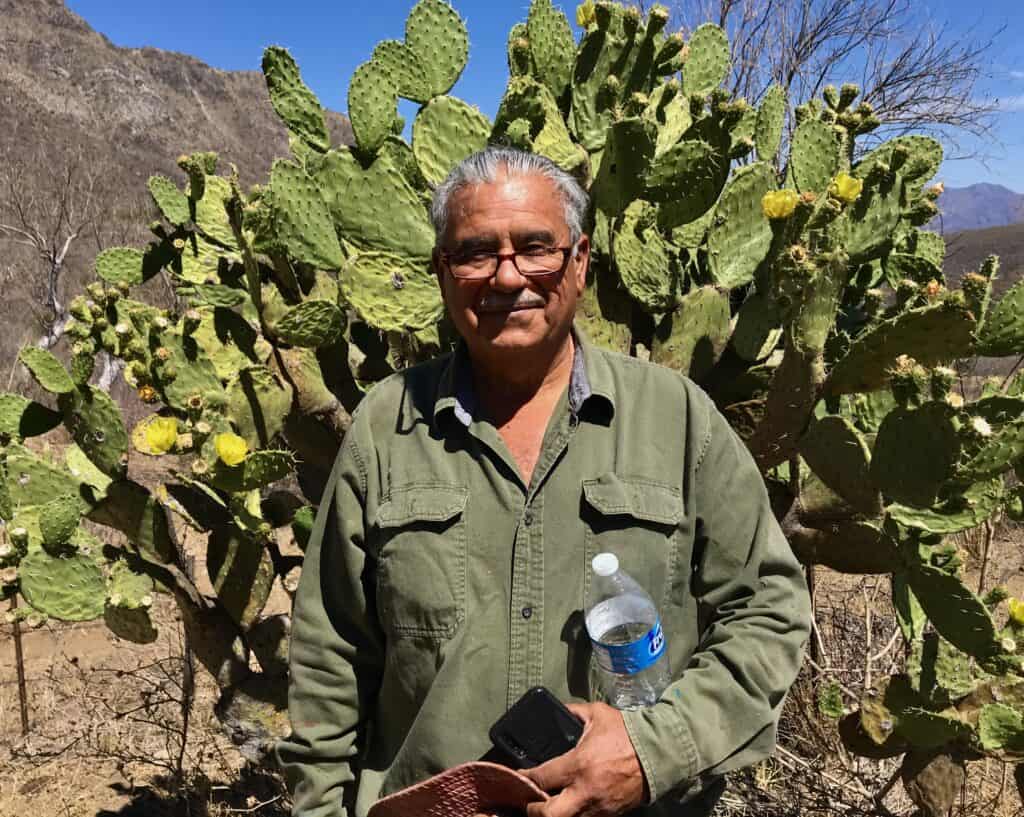 Details
Location: Bacanora, Sonora
Spirits distilled from Prickly Pear Cactus fruit and cane / Opuntia (possibly Ficus India)
Distiller: Sinohe Chacón Ezrre
Batch: PP-001-20
ABV: 42%
Tasting keywords: Bright, rum, strawberry, apple
Nose
Bright, reminds me of a fruity white rum with aromas for freshly crushed strawberries and raspberries.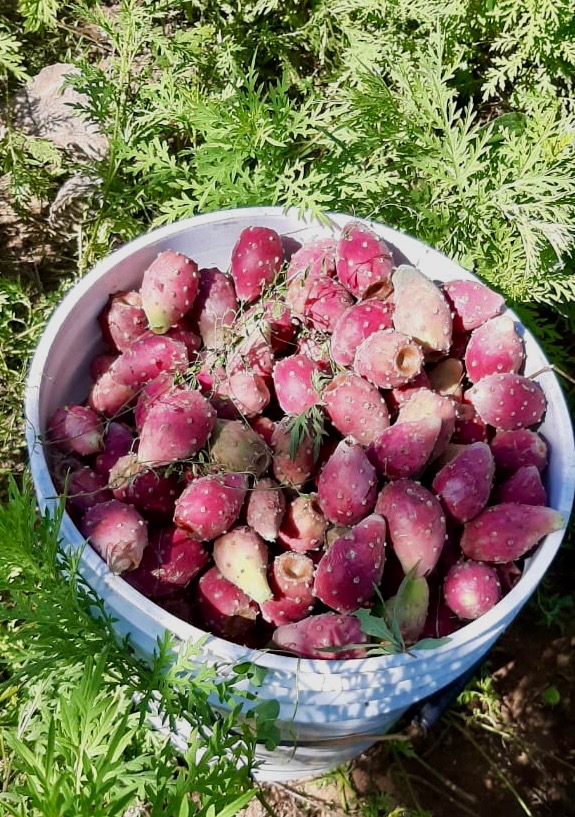 Taste
This is a like a bright apple jack with bright pippin apple flavor and a little herbal bite at the end.
Production Details
Fruit sources: Wild harvested
Fermentation: Fermented with wild yeasts
Distillation: Double distilled in copper pot still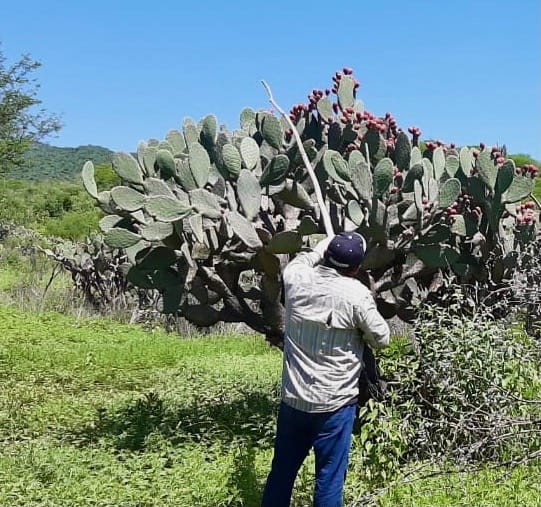 Background Notes
This is the latest import from Michael Hurley's Borderland Spirits. He works closely with the Chacon Ezrre family to import their Mazot Bacanoras. Sinohe Chacón Ezrre distills these spirits with his family. They make truly amazing Bacanoras but also a Palmilla, Anisado, and an Uvalama that is ethereal. Clearly they excel at distilling agave and using all the amazing fruits and flavors at their disposal.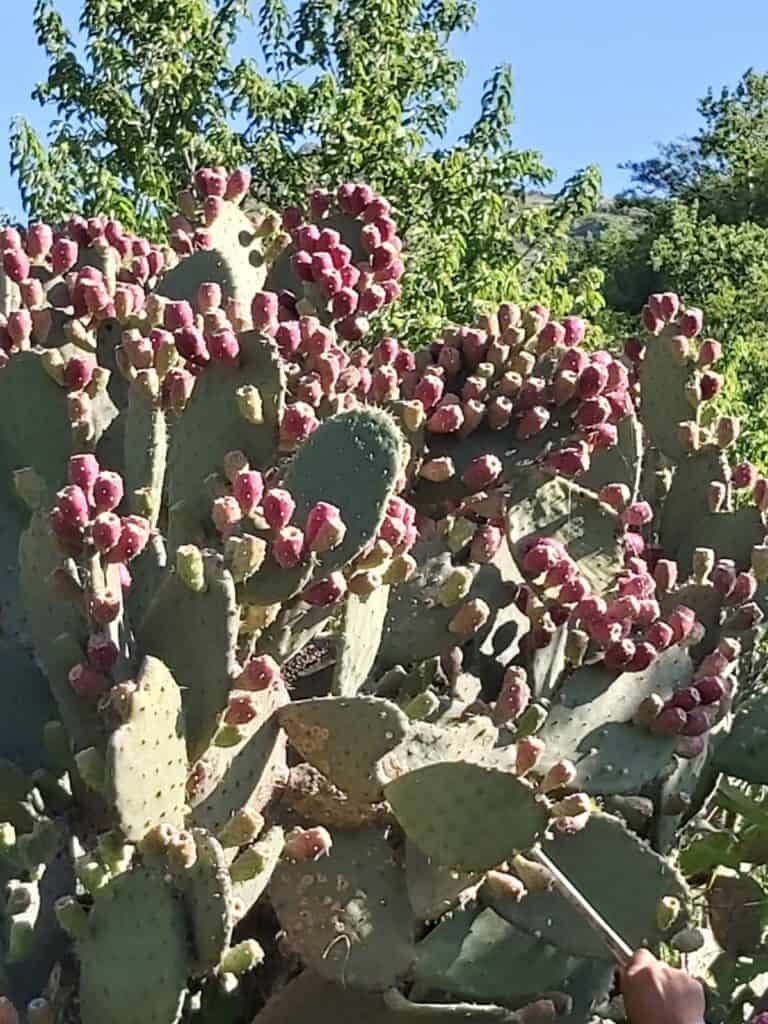 Prickly Pears have a variety of names depending on where they're grown. Sicilians call them "indian figs" because of their purported origin from the East. The Latin species name mirrors that, it is Opuntia ficus-india. But in Mexico they're known as "tunas" which can be very confusing to English speakers. They produce an incredibly delicious fruit that is perfect on its own, fresh off the cactus, just watch out for the spikes. Chefs also transform it into a wide variety of dishes like syrups, ice cream, jam, or pureed into cocktails. It has also been transformed into a spirit by distillers like Ventura Spirits in California who make Opuntia and a liquor in Sicily and Malta.
Ventura Spirits' rendition is a particularly vivid and fun contrast because of the different process and terroir. All of their opuntia were from Ventura between Santa Barbara and Los Angeles and reflect much more of a coastal terroir. The opuntia in the Sierra Sonora are the fruit of arid desert so they reflect that origin. But the differences in distilling processes are just as interesting: Ventura Spirits madea a wine from more than a ton of crushed opuntia and then distilled the resulting mash. Sierra Sonora did a co-ferment and distillation with sugar cane and opuntia. The brine and berry fruit in the Ventura Spirits make for a wonderful contrast to the apple and herbal flavors in the Sierra Sonora.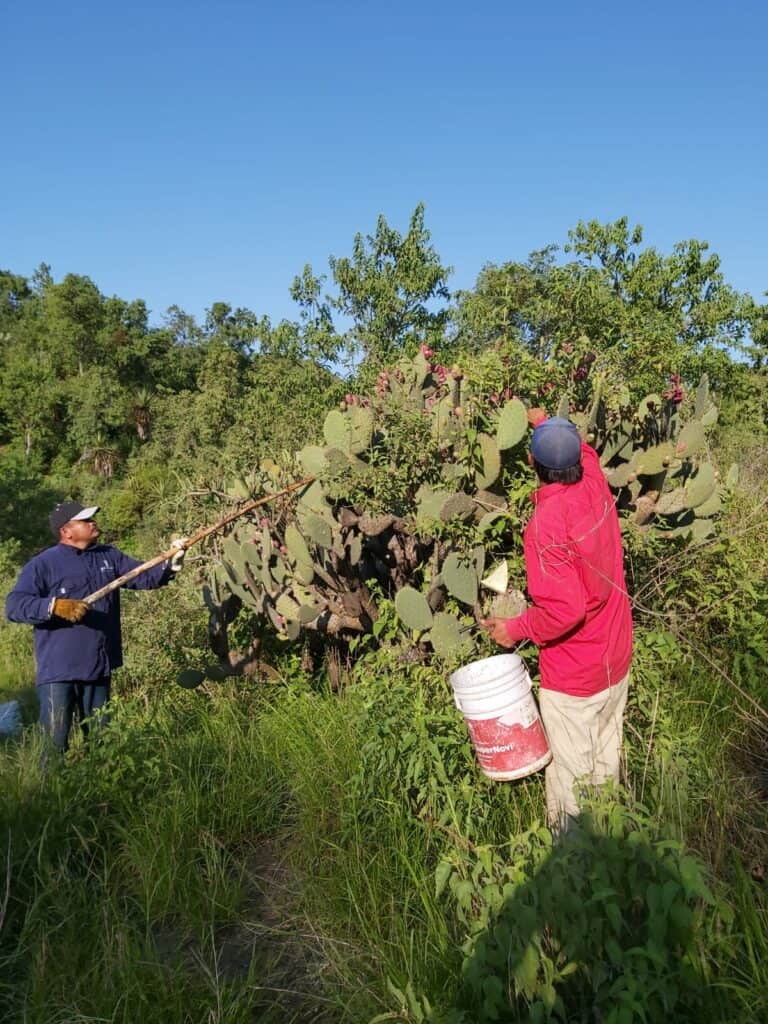 All of the prickly pears in this spirit were harvested from the wild cacti growing on the Chacon Ezrre ranch. Hurley reports that they're not sure of the exact species but the plants are 10 to 12 feet tall. He also noted that it doesn't fruit consistently so it may only be produced periodically.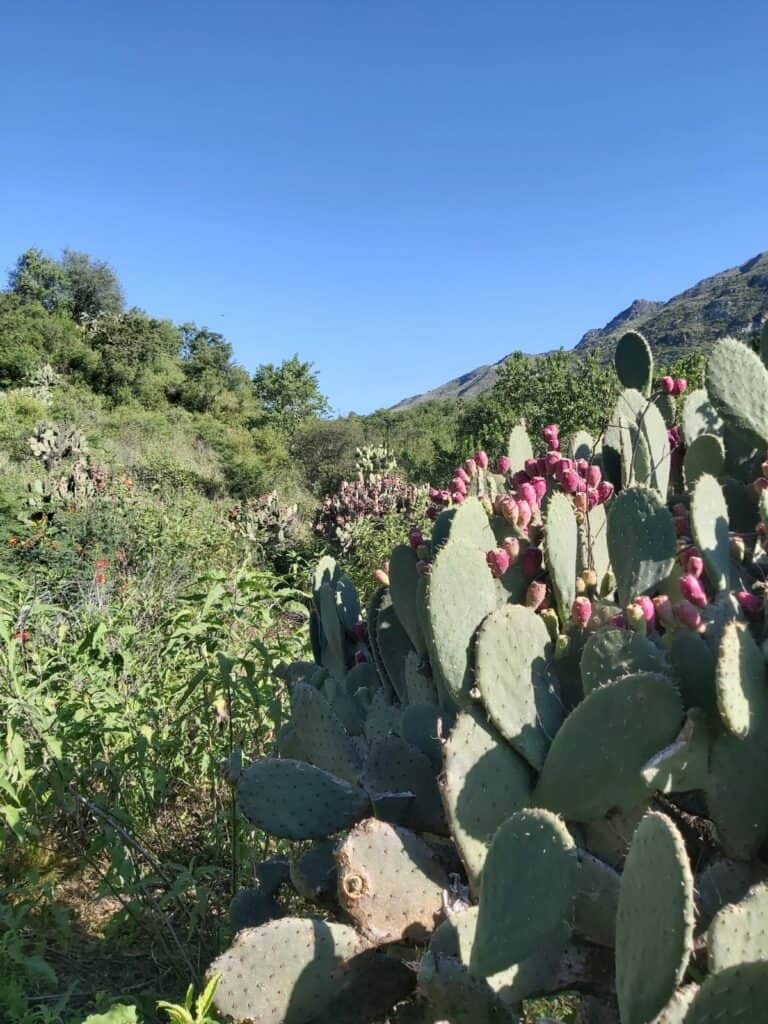 This is a really funny spirits category. It's so distinct with classic eau de vie fruits that are the embodiment of summer in a bottle. While I'm certain that bartenders will fall in love with these characteristics because they are incredibly versatile in cocktails, I encourage a tasting on their own because of the variety and nuance of flavors.