Details
Location: El Tuito, Costa Norte, Jalisco
Agave: Chico aguiar / A. angustifolia var?
Maestro Mezcalero: Chalio Rodriguez
Quantity: 2,900 bottles / 3867 liters
ABV: 44.5%
Tasting keywords: Fall spices, pepper.
NOM: NA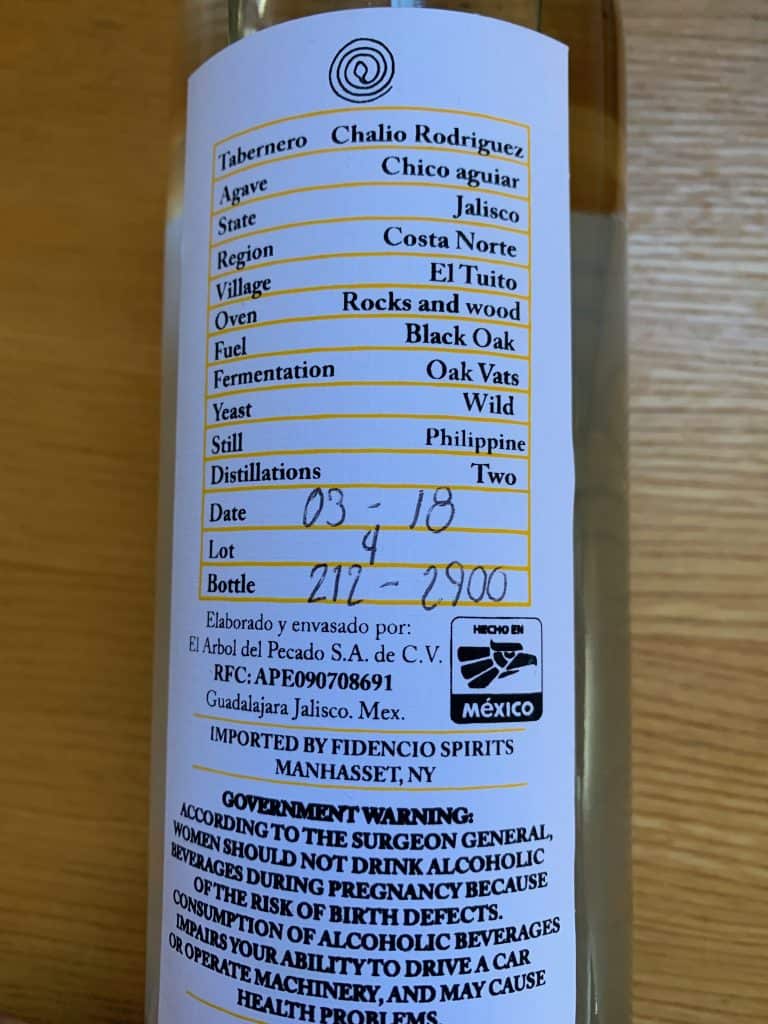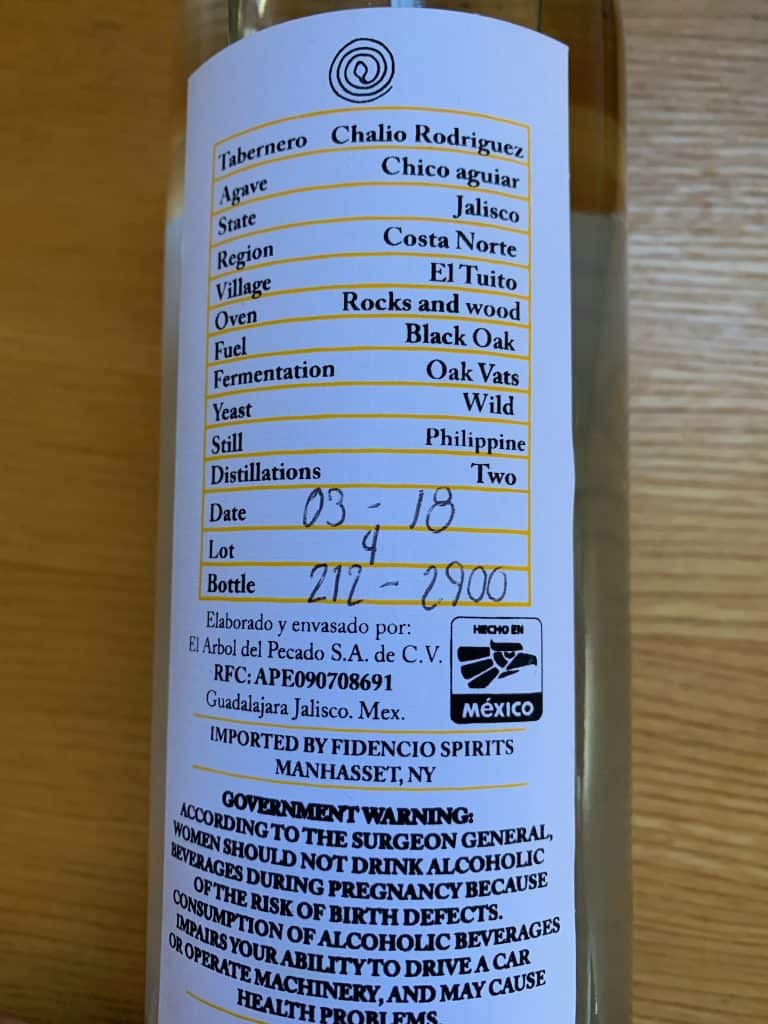 Nose
Deep and dusty, forrest floor and roast agave.
Taste
This is a very illusive mezcal. It opens with a bouquet of nuanced peppery and granite flavors that evolve into a bundle of fall spices at the end including cinnamon, mace, and cloves.
Method / Background Notes
The Chico aguiar agave is an angustifolia but I'm not sure of which variety nor whether it hyrbidized locally. It was roasted underground, fermented wild in oak vats, twice distilled in a Philippine still. This is the second in the Raicilla Venenosa Tabernas series. The label is almost indistinguishable from the first edition, look for the "II Edición" below the word "Tabernas" 44.5% ABV on the front label as markers. The details on the back also clearly call it out.