2019 was definitely the year of the Mexican cookbook, and thank goodness because it looks like we'll have plenty of time on our hands to be doing a lot of cooking in 2020. Last year we saw cookbook debuts from some of the biggest names and rising stars in Mexican cooking, from Baja to Mexico City to Oaxaca. We'll be exploring some of these books while we're on quarantine by cooking recipes and pairing them with mezcal from our stashes, and we encourage you to join in with us. While we know going out to get groceries is like an episode of Black Mirror, remember that small bodegas and farmers markets are quieter places to shop. However, let's be real — no one is running around to source epazote right now, so there will likely be substitutions. Tag us at @mezcalistas with your photos and we'll share with the IG community.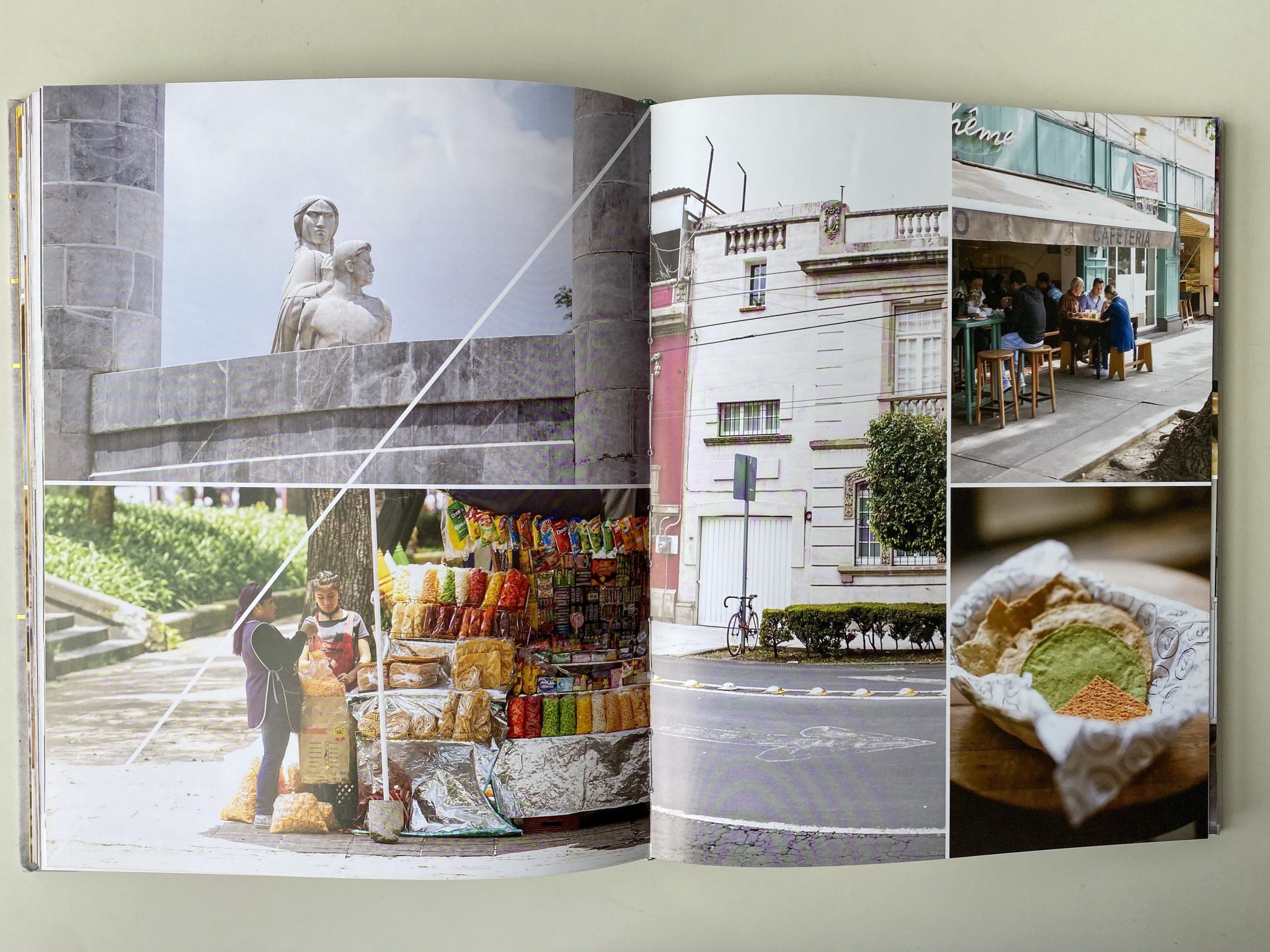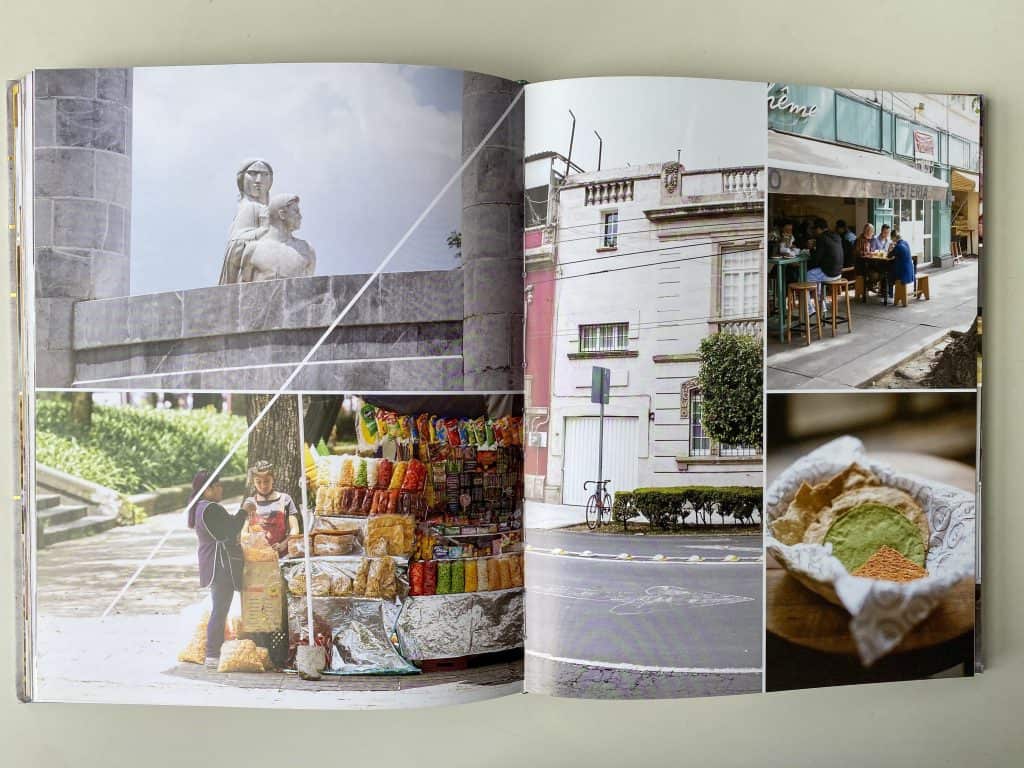 First up is Made in Mexico by Danny Mena, which is as much a cookbook as it is an eating guide to his hometown of Mexico City. Recipes are inspired by some of his favorite spots in the city, complete with beautiful photos. It might hurt to look at the splendor of Mexico City's eating landscape right now but it's also a reminder that soon this will pass and one day we'll be back to drunkenly not social distancing at the taco stand.
I have a few friends who were picky eaters growing up and while many of their palates have evolved, none of them have gone so far as becoming chefs. But that's Danny Mena's story, the chef/owner behind Hecho en Dumbo, sadly now closed, and La Loncheria in NYC and partner in Mezcales de Leyenda.
When Danny's parents split up at 16, he decided to stay in Mexico with his Dad (his mom is American). There wasn't much cooking at home, so Mena cleverly positioned himself as a frequent guest during meal times at friends' houses. As most of us know, Mexican food is best enjoyed by going all in: there is always salsa or garnishes or some kind of animal part that without it, the dish is not the same. At a book talk in LA, Danny described sitting at his friend's table, watching the fluttering of hands layering toppings onto bowls of pozole, and understanding that picking out the pork or skipping the radish slices like he normally would was not an option or even a good idea. Those meals would become the highlight of his day.
In that sense, Danny doesn't have a typical story of watching his mom or grandma cook and knowing he wanted to be a chef. He studied engineering and spent some time working in the field in Mexico and New York, before leaving to attend culinary school. Inspired by the lack of Mexico City style food in New York, he opened Hecho in Dumbo, and later La Loncheria, where he serves some of his favorite loncheria, lunch counter, type foods from Mexico made with quality ingredients from the US.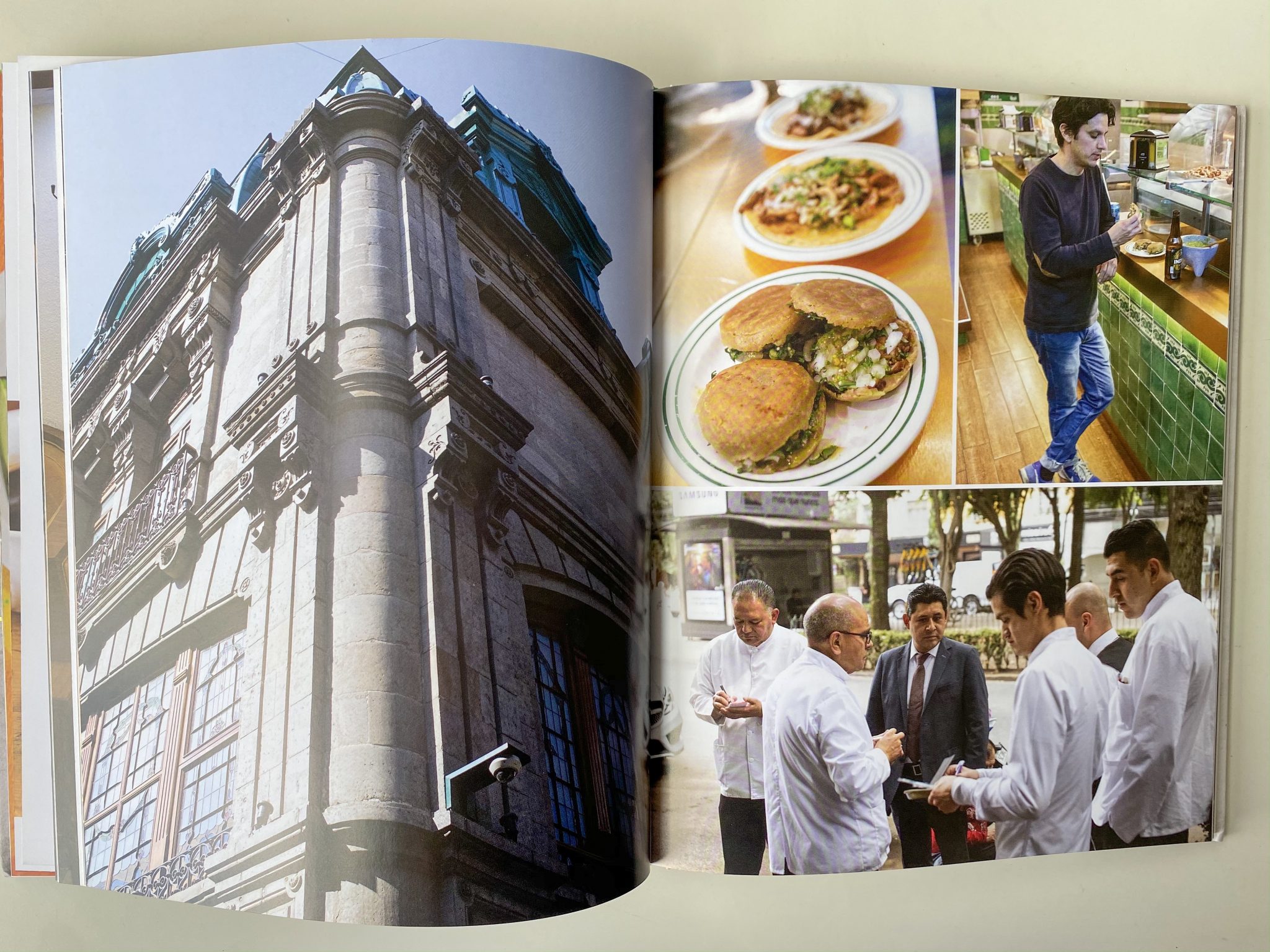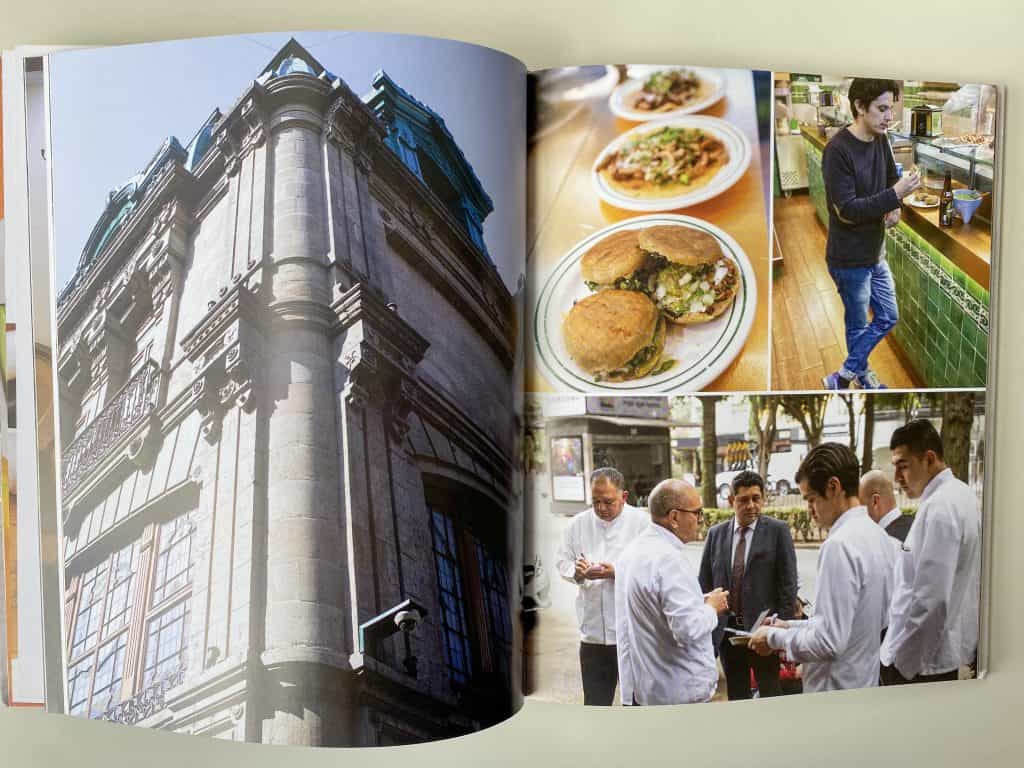 In Mena's book discussion I caught in LA, much of the conversation was about how to define Mexican food as it stands in the United States; the paradox of its rise in food media and the increase of contemporary restaurants while constantly being stigmatized as cheap or not authentic enough. Danny shared his theory that in Mexico there's always "death and the devaluation of the peso," referencing that as long as we can get it cheaper across the border, people might always scoff at the price of taco here, no matter the labor, local or organic ingredients, the wages that go into places like Loncheria (btw you can support the Loncheria staff via this gofundme).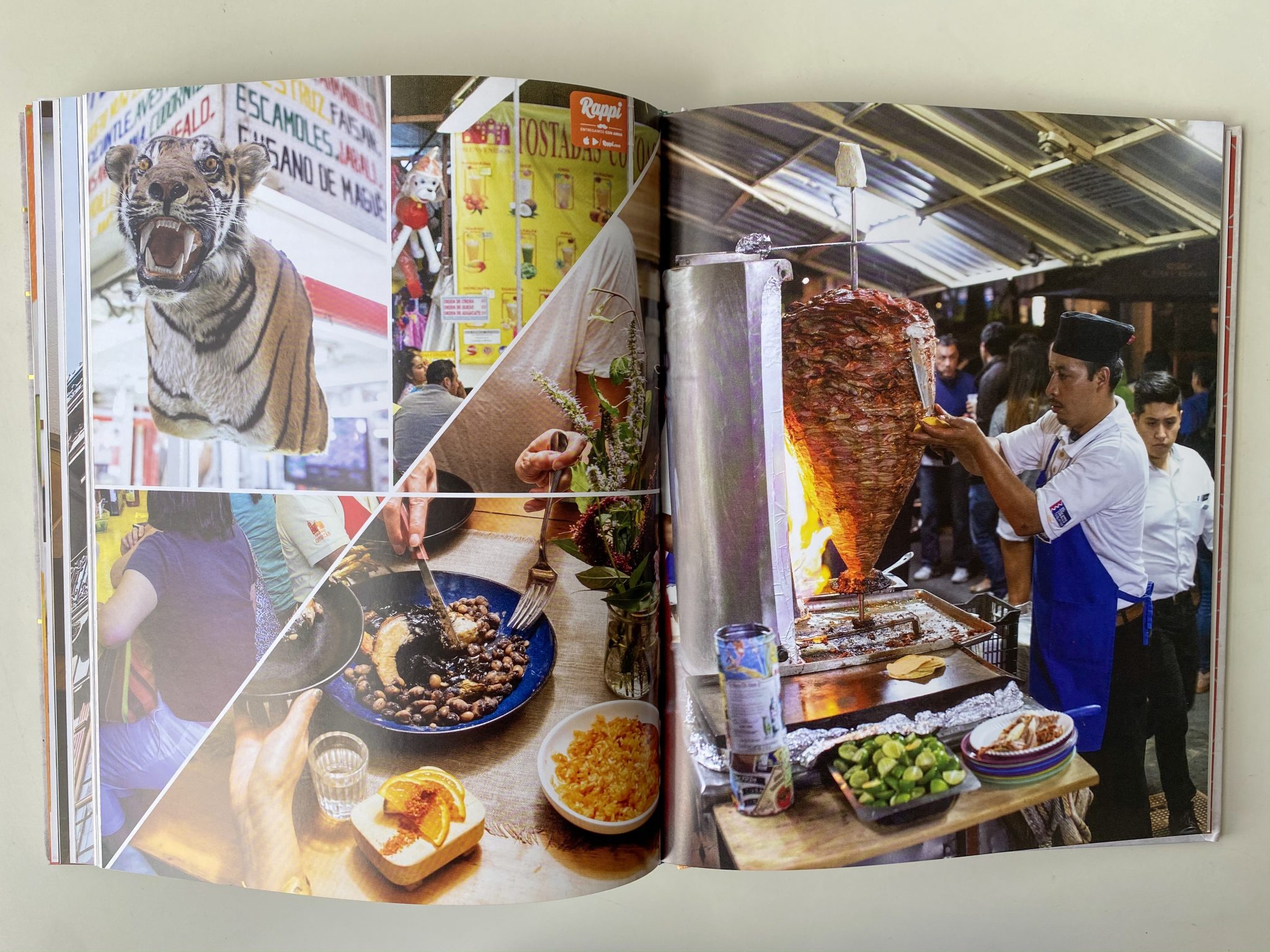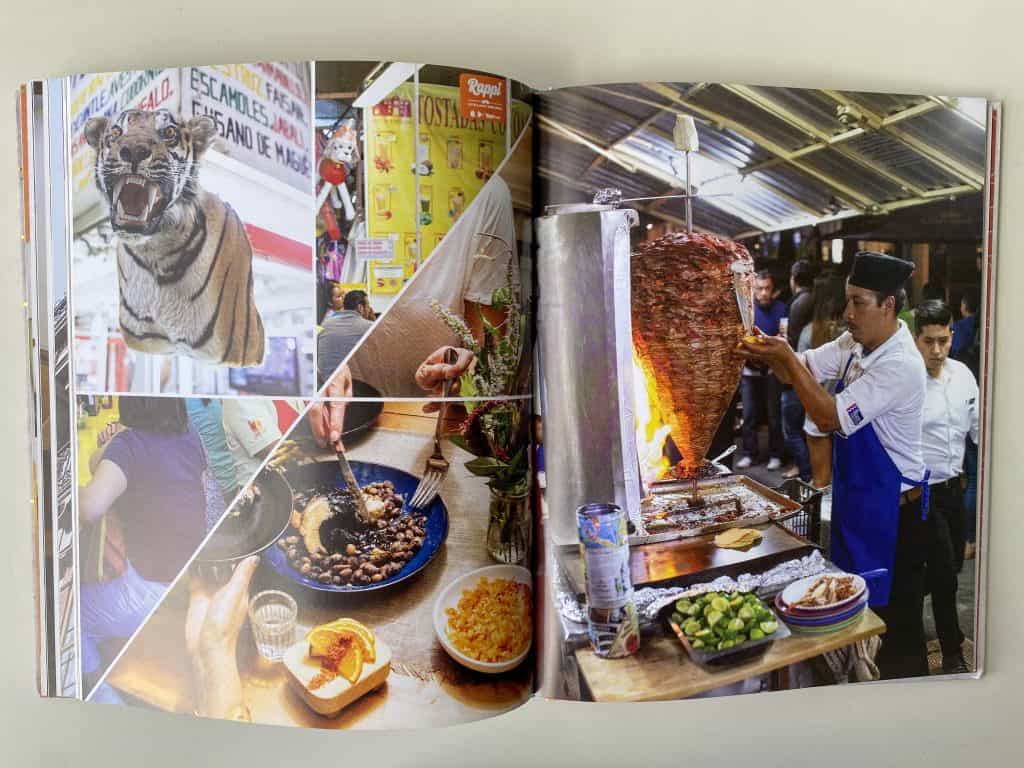 The book however is in itself a challenge to the narrative that Mexican food has to be one thing. Mexico City's food is a microcosm of the country's regional traditions, and this book honors that— a parallel to Leyenda's range of geographic expressions. There are dishes inspired by the seafood carts of Ensenada to the street stall inventions born outside mid-90s Mexico City nightclubs to the cantinas of Yucatan. Flipping through is to experience a whirlwind of dishes from contemporary restaurants, cantinas, fondas, and street corners, making it one of the most diverse and modern collections of Mexican recipes I've seen.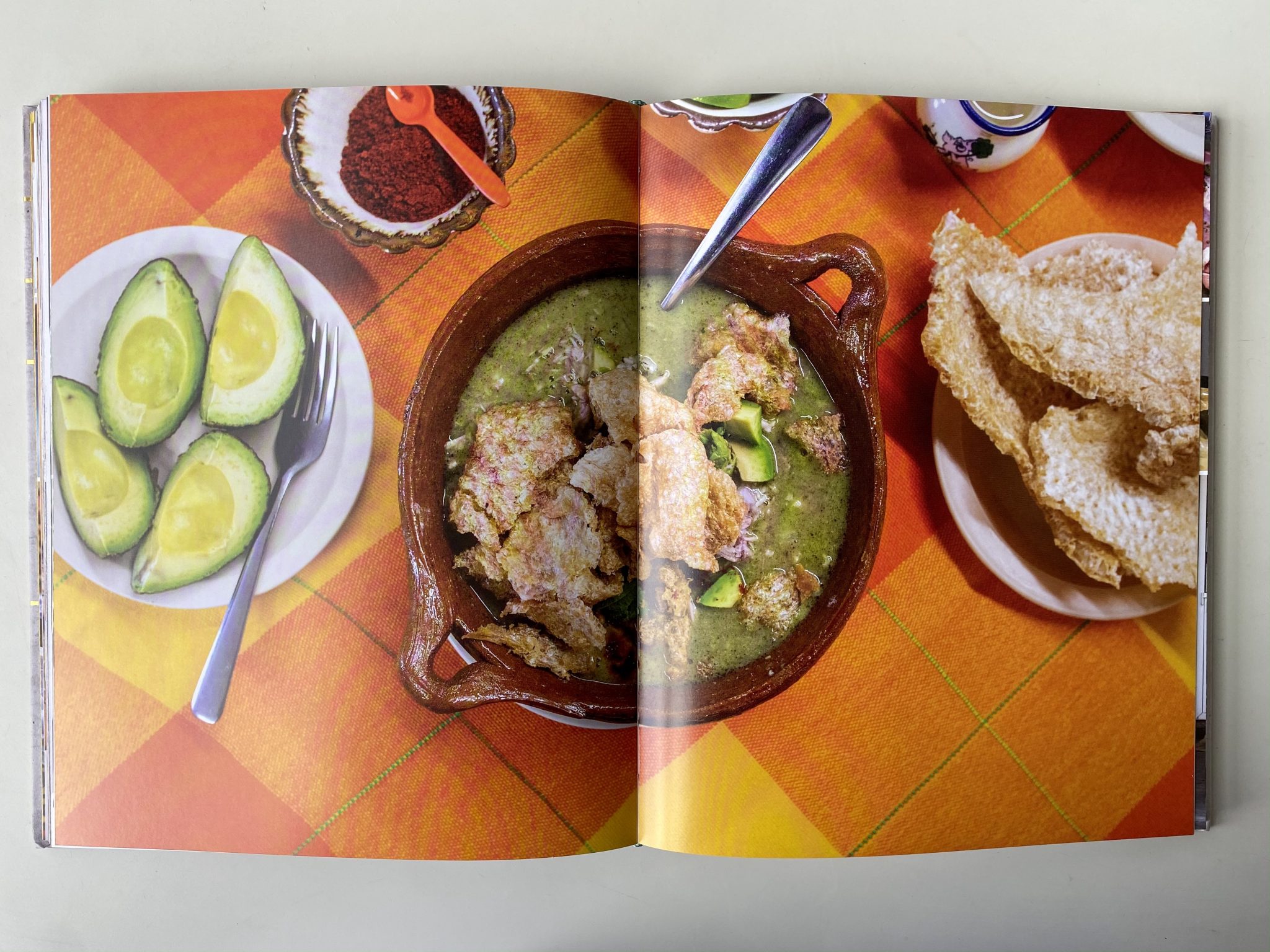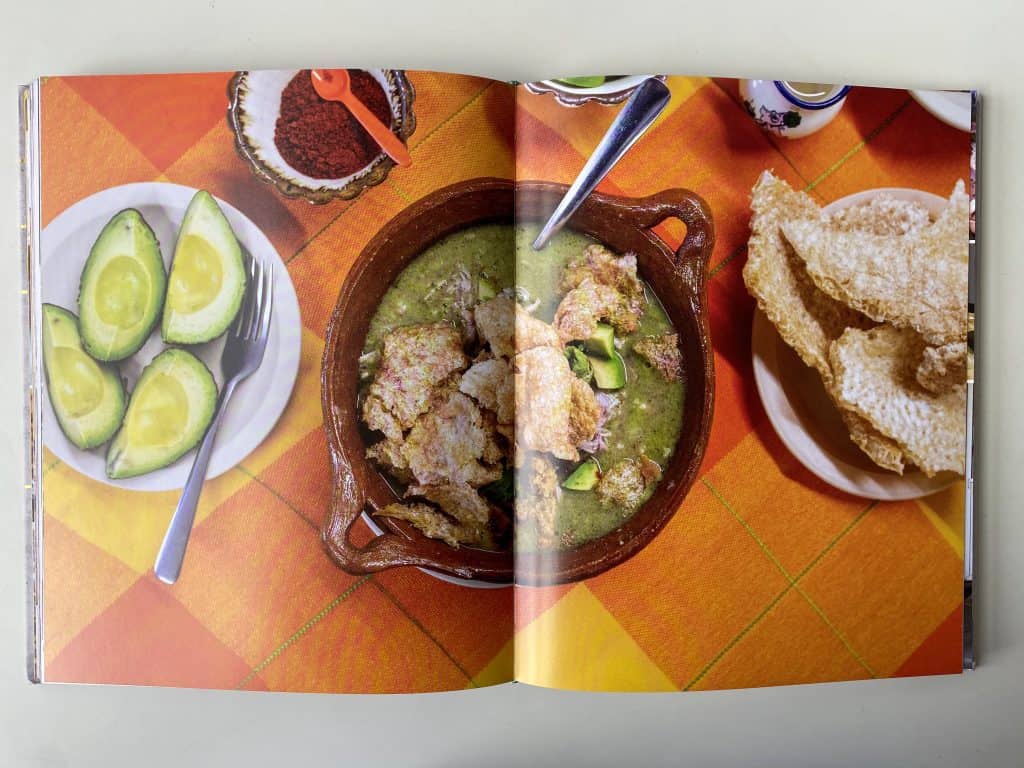 One of his favorite recipes is the Guerrero-style pozole verde, styled after Los Tolucos— his meal here was a redeeming return to pozole, having stopped eating it after getting sick from a bowl as a teenager (we've all been there). The "verde" is a pipian based on pumpkin seeds and serrano chiles. In the conversation, Danny mentioned pozole being one of those dishes that's great to cook for a large gathering, and to make ahead of time to enjoy the day after a night out. I would agree, and in that moment I decided that I was going to make pozole before the last Mexico in a Bottle of 2019, and enjoy the day after the event with friends. It paired well with beer, lots of beer, but also a cupreata from Michoacán producer Uasïsï.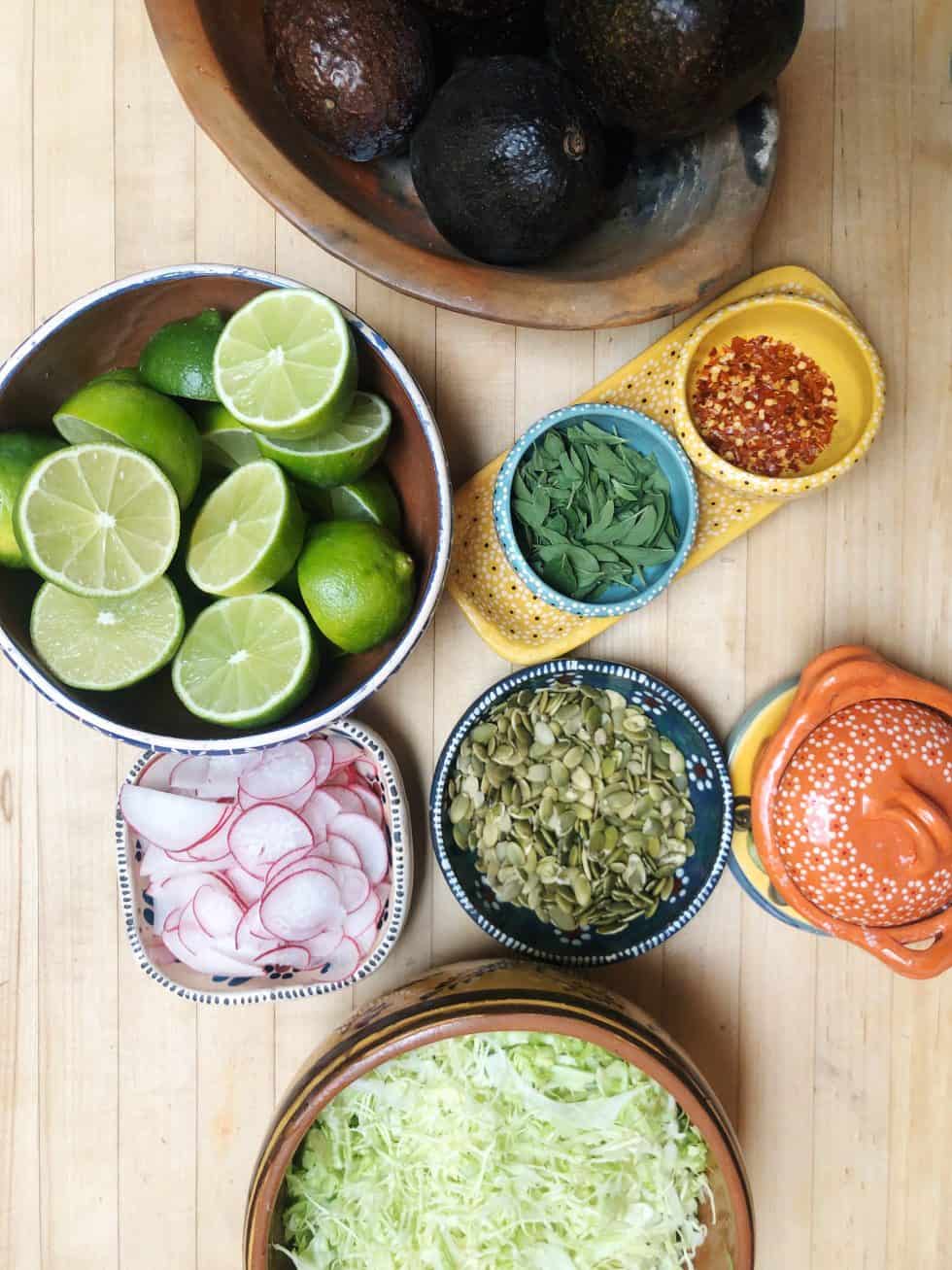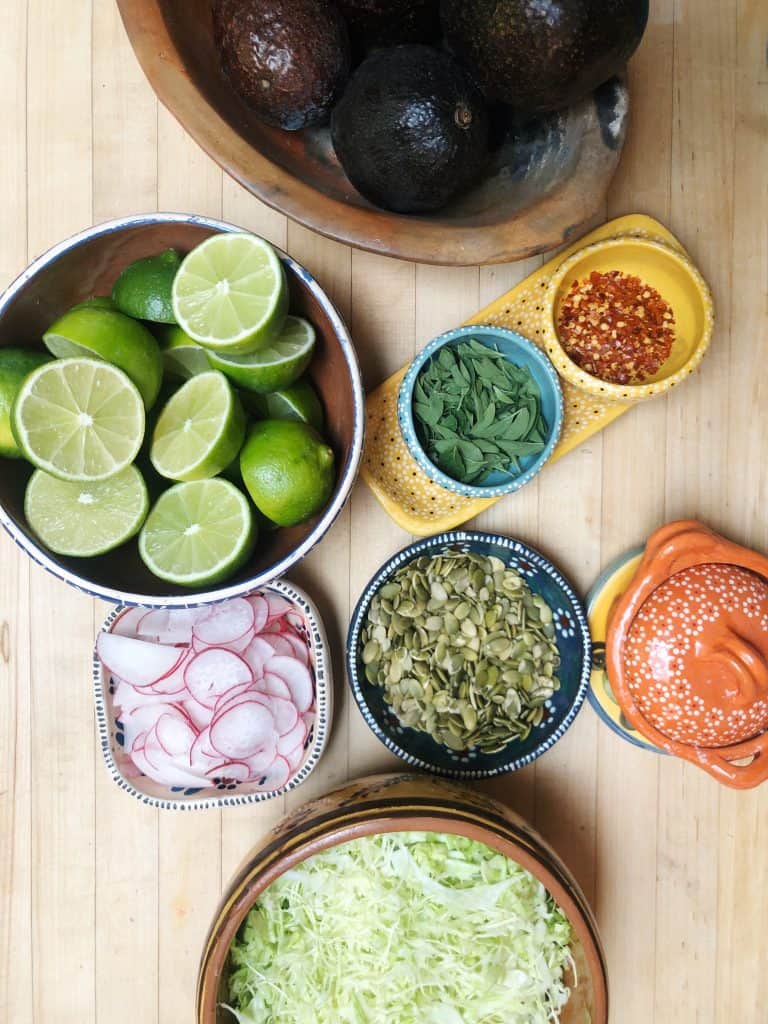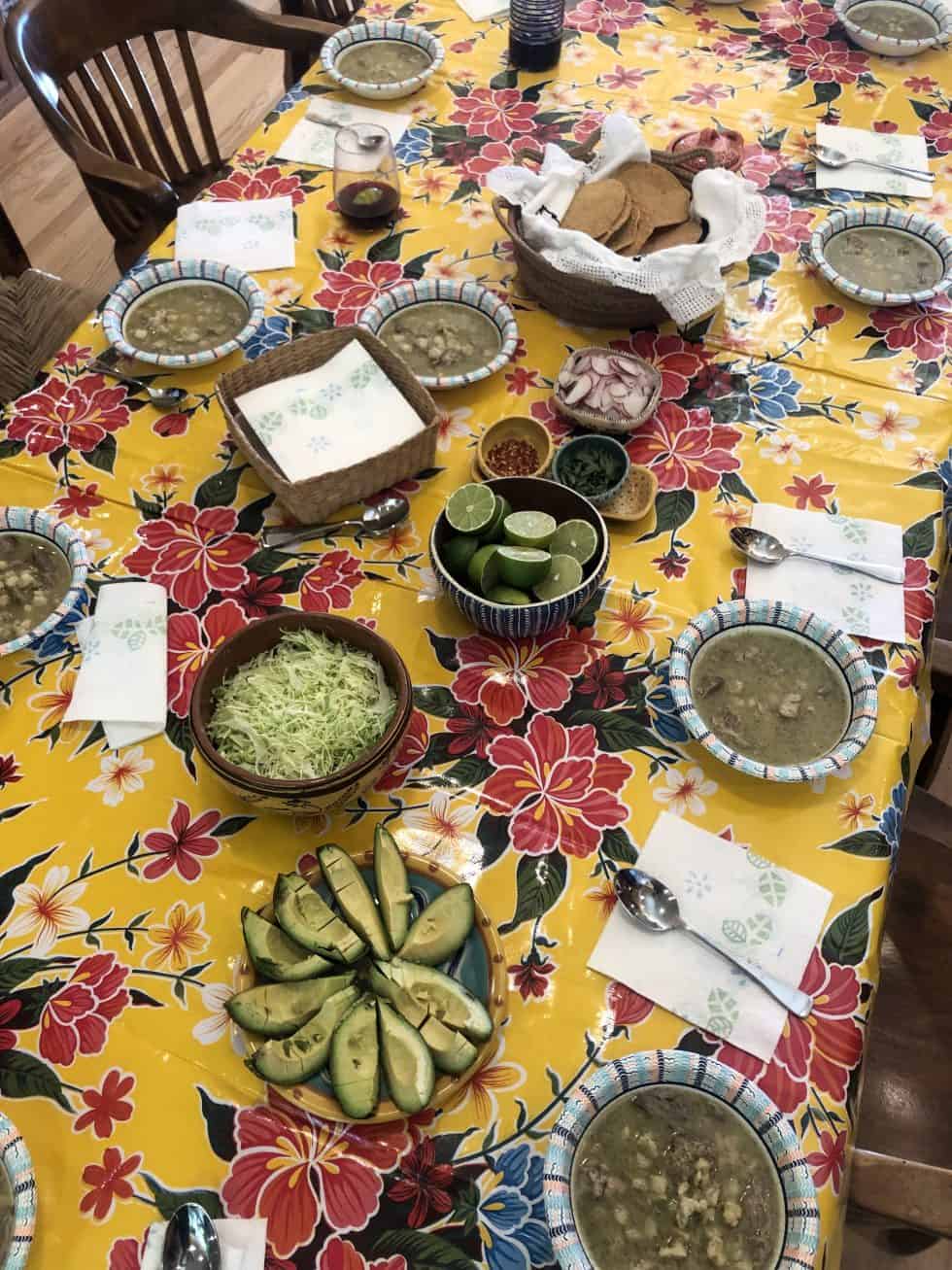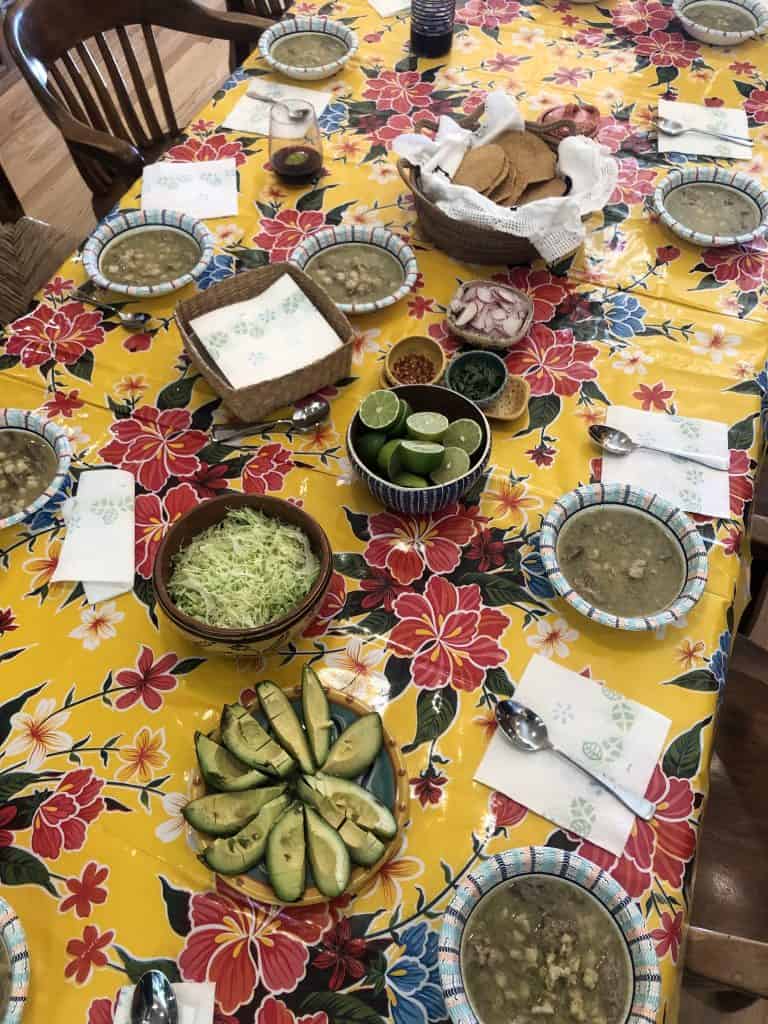 Below are the photos you can download for the recipe. Provecho!