July's perfect pairing takes mezcal and cheese one step further
This month's pairing is all about indulgence in richly layered flavors and textures. The mezcals from San Luis Potosi are known for big unique flavors, often skewing vegetal and tangy. The Derrumbes San Luis Potosi expression does not disappoint and leaves plenty of room for substantive food pairings. Building on the classic pairing of mezcal and cheese, let's take it a step further with caramelized onions, butter toasted bread, and bright herbs to freshen up the gooey melted cheese.
The Mezcal
Derrumbes San Luis Potosi mezcal hails from the arid heart of the desert, where wild Salmiana Crassispina thrives amidst the rugged landscapes of the High Plateau. Crafted exclusively from the 100% wild agave, this mezcal captivates with its distinct character. In this region where the scarcity of trees poses a challenge for mezcal production, Maestro mezcalero Manuel Perez employs an ingenious solution; he forages the dry Salmiana leaves and quiotes, utilizing them as the fuel in lieu of wood. The agaves are cooked in an above ground oven, producing a flavor profile with less smoke than is typically associated with artisanal mezcal. The result is a spirit that bursts with fresh agave flavor, ripe with vibrant green and vegetal aromas, an intriguing interplay of tangy fruits, minerals, and a hint of spiciness with anise undertones. The rich tapestry of flavors continues with chalky minerals, and a long flavorful finish with notes of coffee, brown sugar, orange peel, and candied citrus.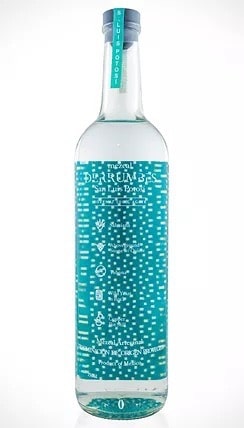 The Pairing
This pairing showcases the intricate flavors of both the mezcal and the sandwich, highlighting the many layers of flavor in the mezcal. The mezcal's vibrant green and vegetal aromas, tangy fruit overtones, and hint of spiciness beautifully complement the rich, savory notes of the luscious cheeses. As the mezcal's sweet and roasted notes of coffee, brown sugar, and candied citrus interplay with the sandwich's deep sweet onion flavors, the combination creates a delightful combination of flavors and textures. All in all it is a rich and indulgent pairing where a little goes a long way.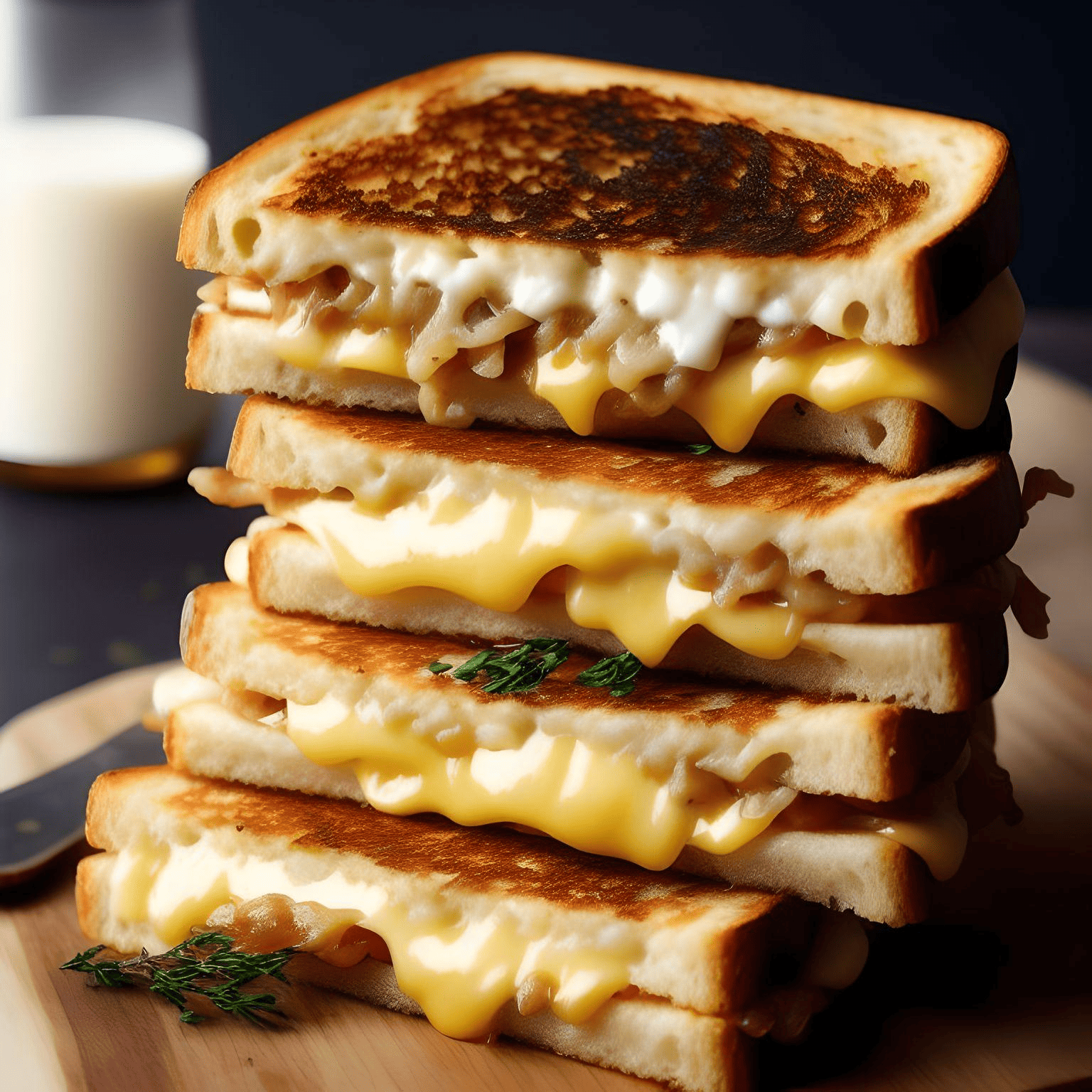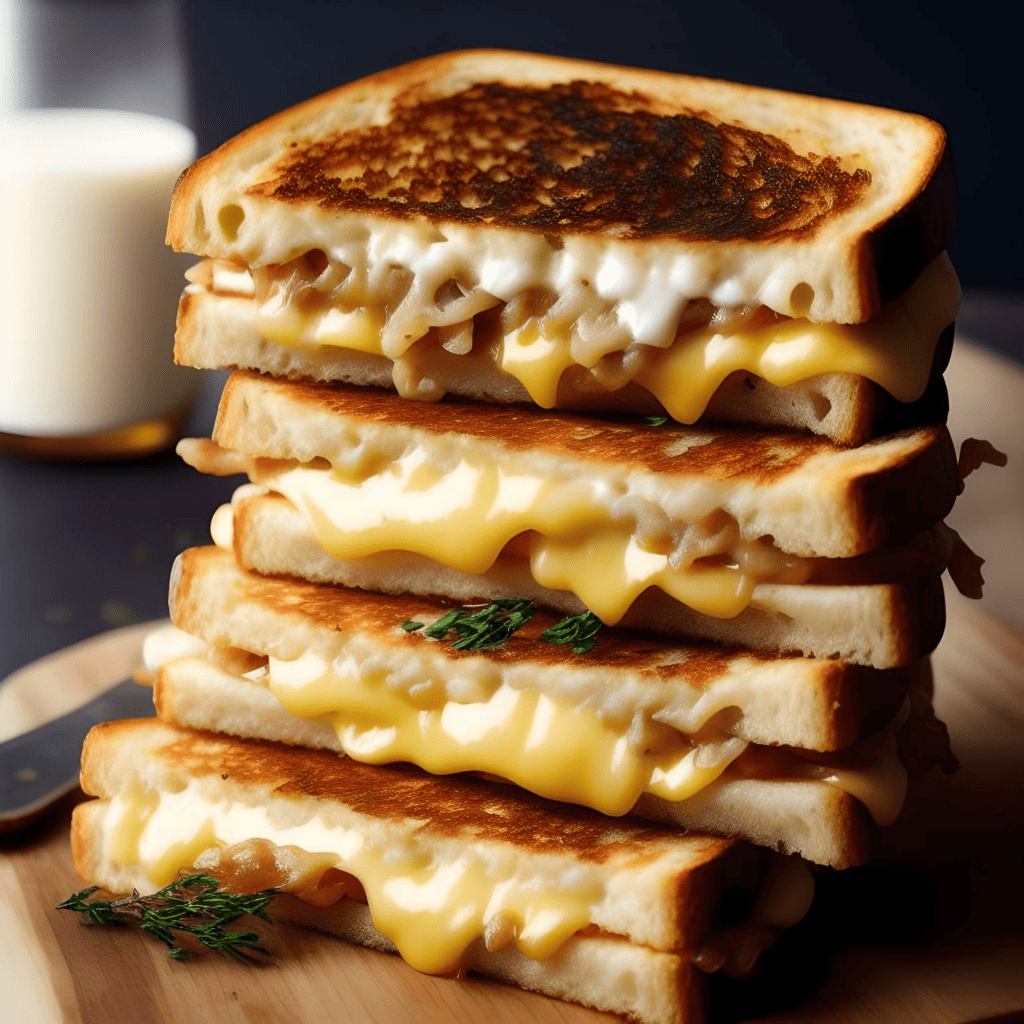 Recipe
The creaminess and medium intensity of both cheeses can stand up to the layers of flavor in the mezcal, but feel free to play around with different cheese blends and/or use what you have on hand. Similarly, take liberties with the type of fresh or dried herbs used. Consider additions like crispy bacon, arugula, or roasted garlic for extra flavor and texture.
Ingredients:
4 slices of rustic bread
4 ounces of Fontina cheese, sliced
2 ounces of Taleggio cheese, sliced
1 large onion, thinly sliced
2 tablespoons of butter
Fresh thyme leaves
Salt and pepper to taste
Instructions:
Heat a skillet over medium-low heat and melt 1 tablespoon of butter. Add the thinly sliced onions and cook slowly, stirring occasionally, until they turn golden brown and caramelized, about 20-25 minutes. Remove from heat and set aside.
Preheat a separate skillet or griddle over medium heat.
Butter one side of each slice of bread. Place two slices, buttered side down, on the preheated skillet or griddle.
Layer the Fontina and Taleggio cheese evenly on the bread slices. Sprinkle fresh thyme leaves on top of the cheese.
Spread a generous amount of caramelized onions over the cheese layer. Season with salt and pepper to taste.
Top each sandwich with the remaining slices of bread, buttered side up.
Cook the sandwiches for about 3-4 minutes on each side, or until the bread turns golden brown and the cheese is melted and gooey.
Remove the sandwiches from the skillet or griddle and let them cool slightly before slicing.
Serve the Fontina and Taleggio Grilled Cheese with Thyme and Caramelized Onions warm, and enjoy the melty, savory goodness!