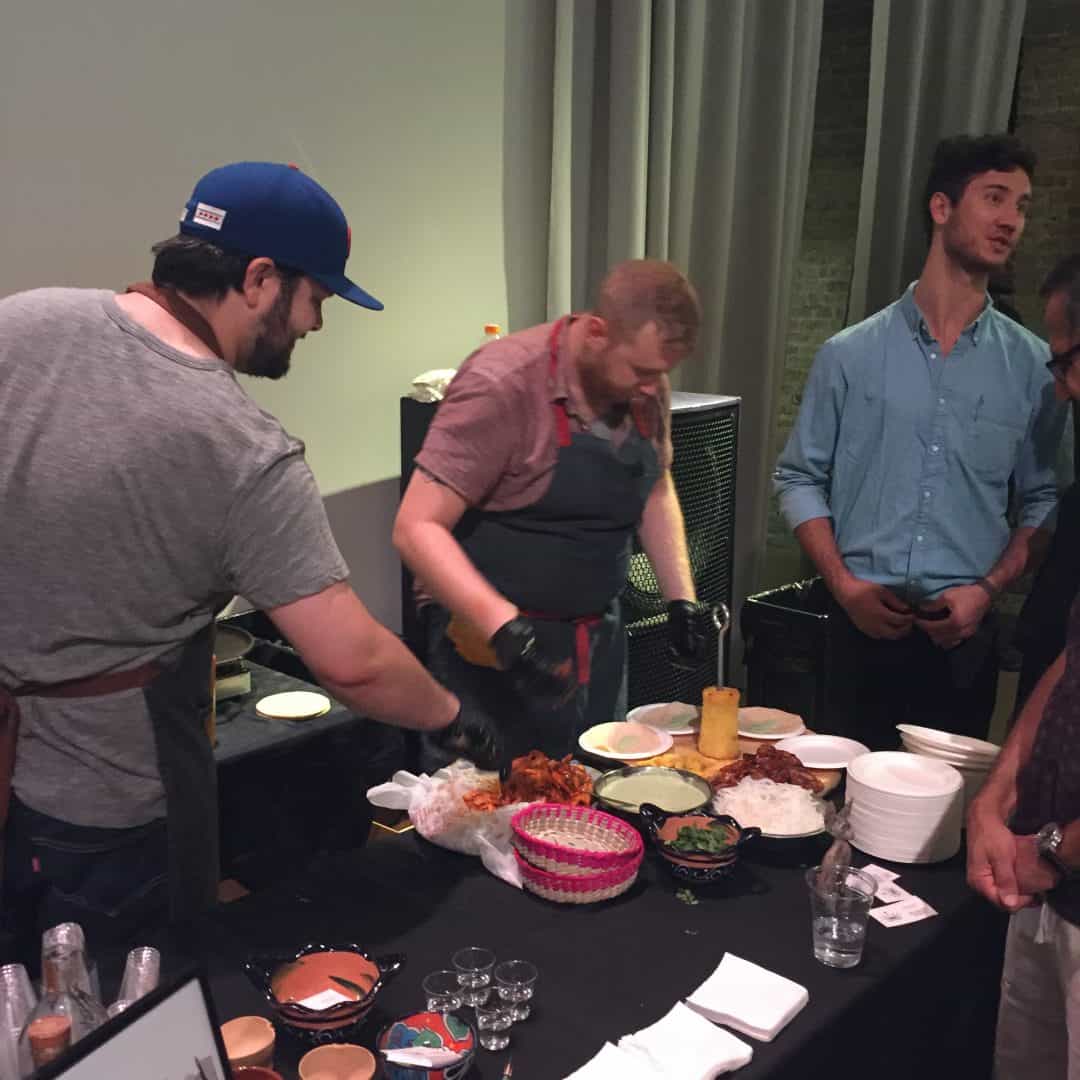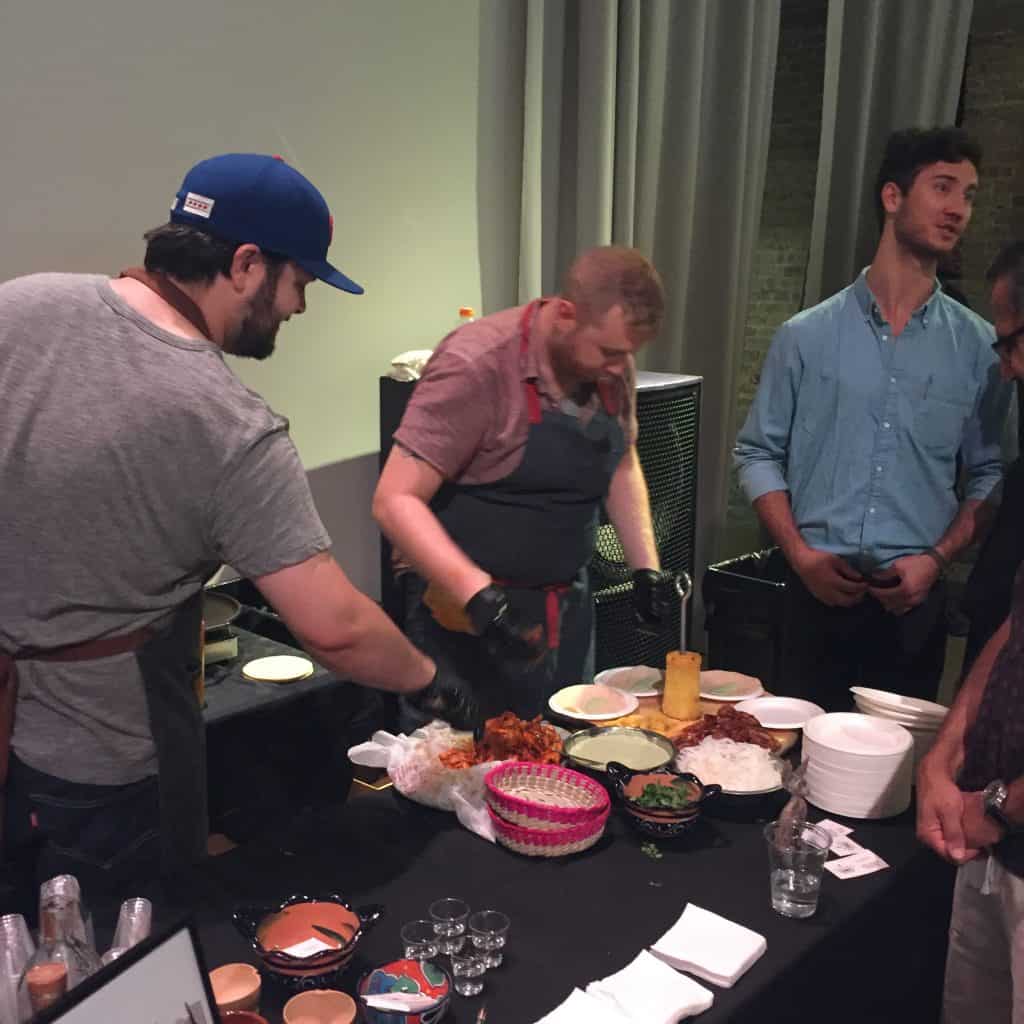 Chicago is, to paraphrase Sammy Cahn's lyric, really our kind of town. And we can't wait to do it again next year! This town loves its mezcal, evidenced not only by the number of agave centric places that have opened (or will open) in 2016 alone, but also by the enthusiasm of everyone we met. The events leading up to the big tasting day – a special tasting at Las Flores, a Vago event at Estereo, a Dark Matter coffee cupping that included a special mezcal coffee, a Del Maguey dinner at Birrieria Zaragoza, a mezcalero led tasting in Milwaukee at Great Lakes Distillery, and an afternoon blind tasting at The Sportsman – laid the ground work for even more mezcal fun in the future. The possibilities are endless.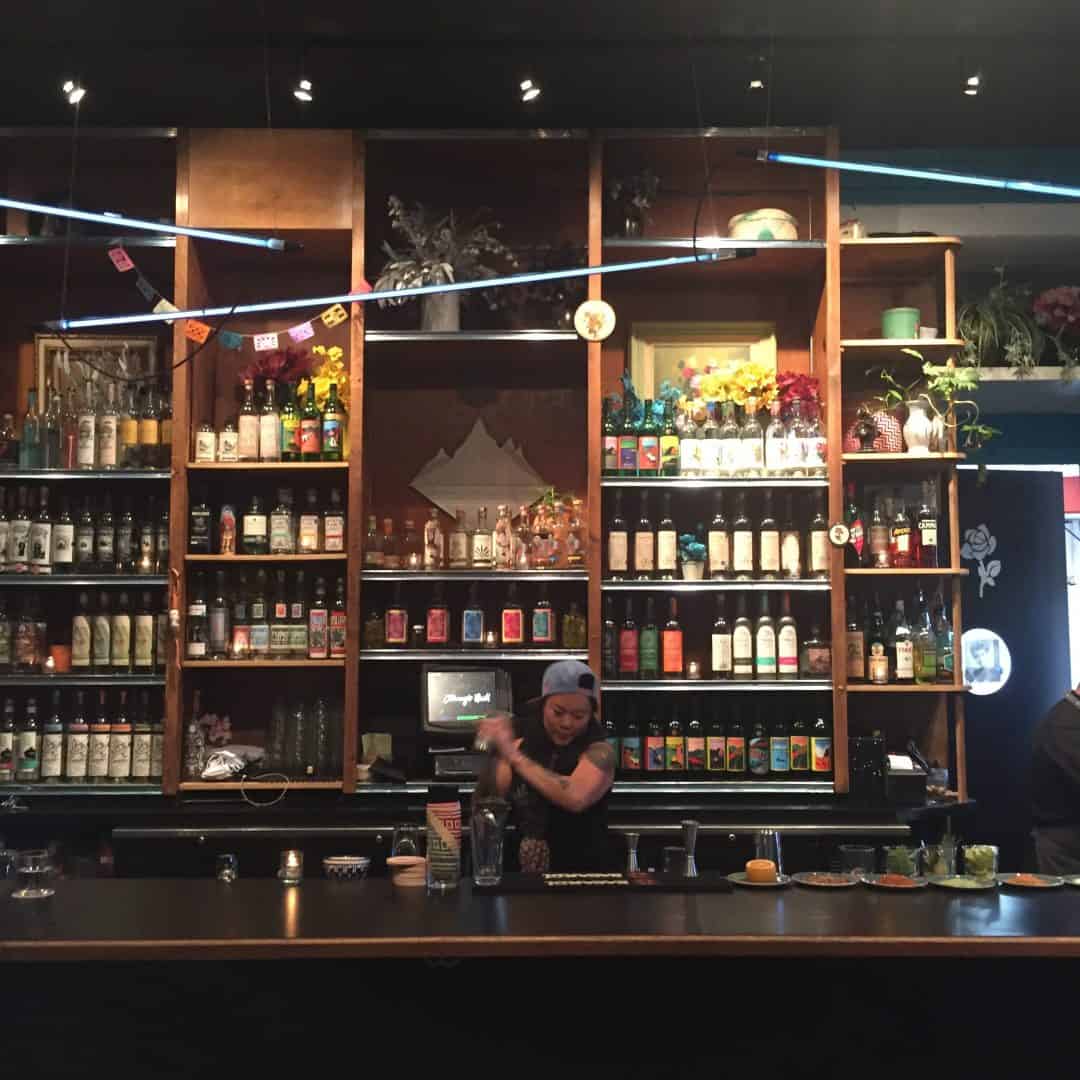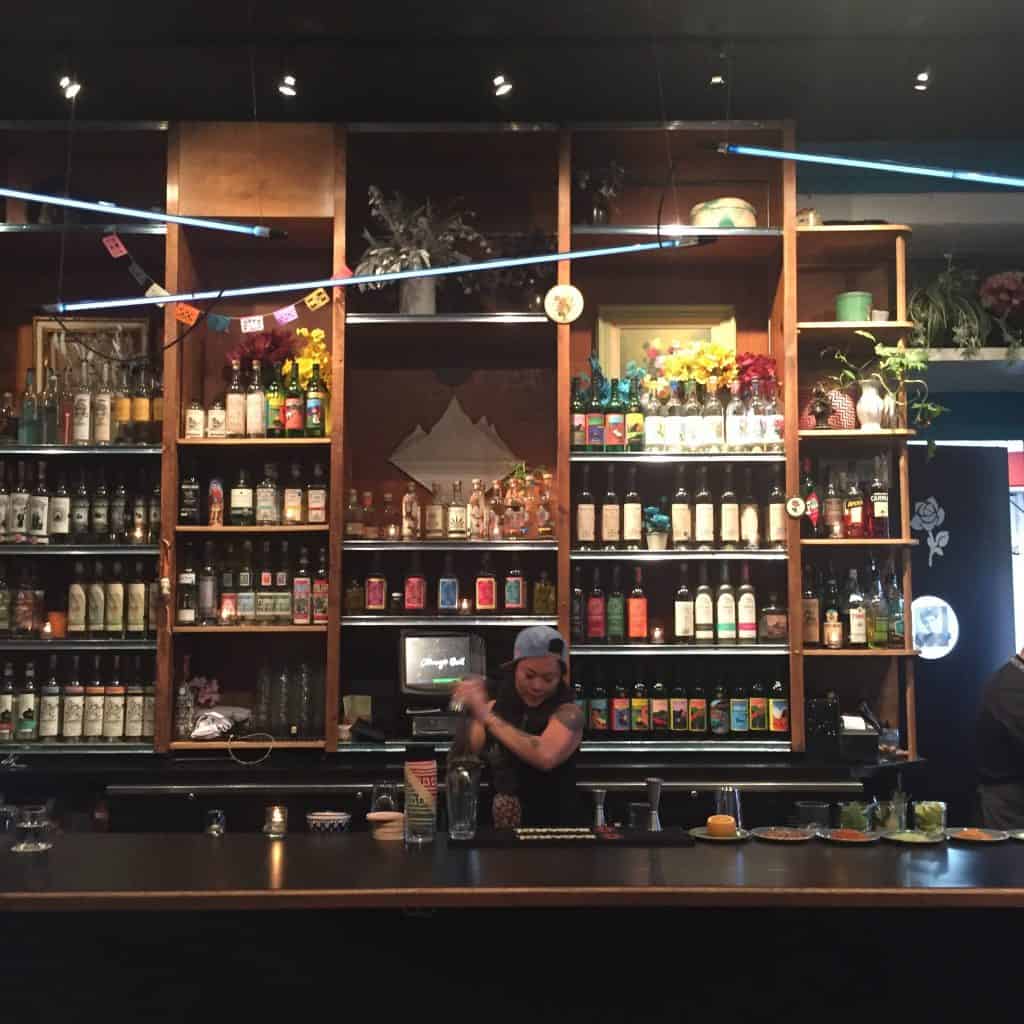 As for Mezcal: Mexico in a Bottle, we couldn't have asked for a better venue than Chop Shop. Located right in the heart of Wicker Park, it sports a fully functioning butcher shop, take out counter, bar, and restaurant seating. The massive, two tiered, event space in the back created the perfect vibe for our tasting.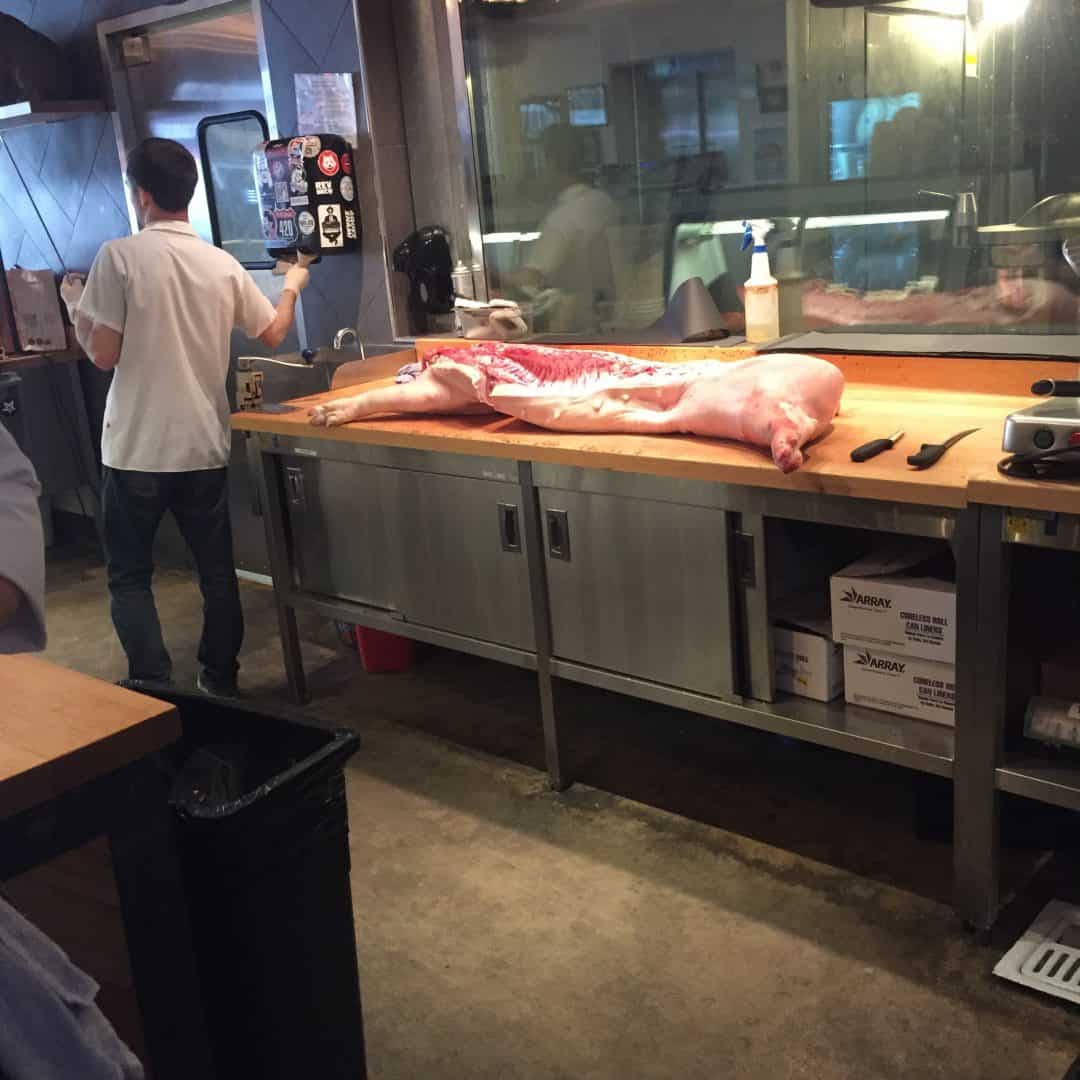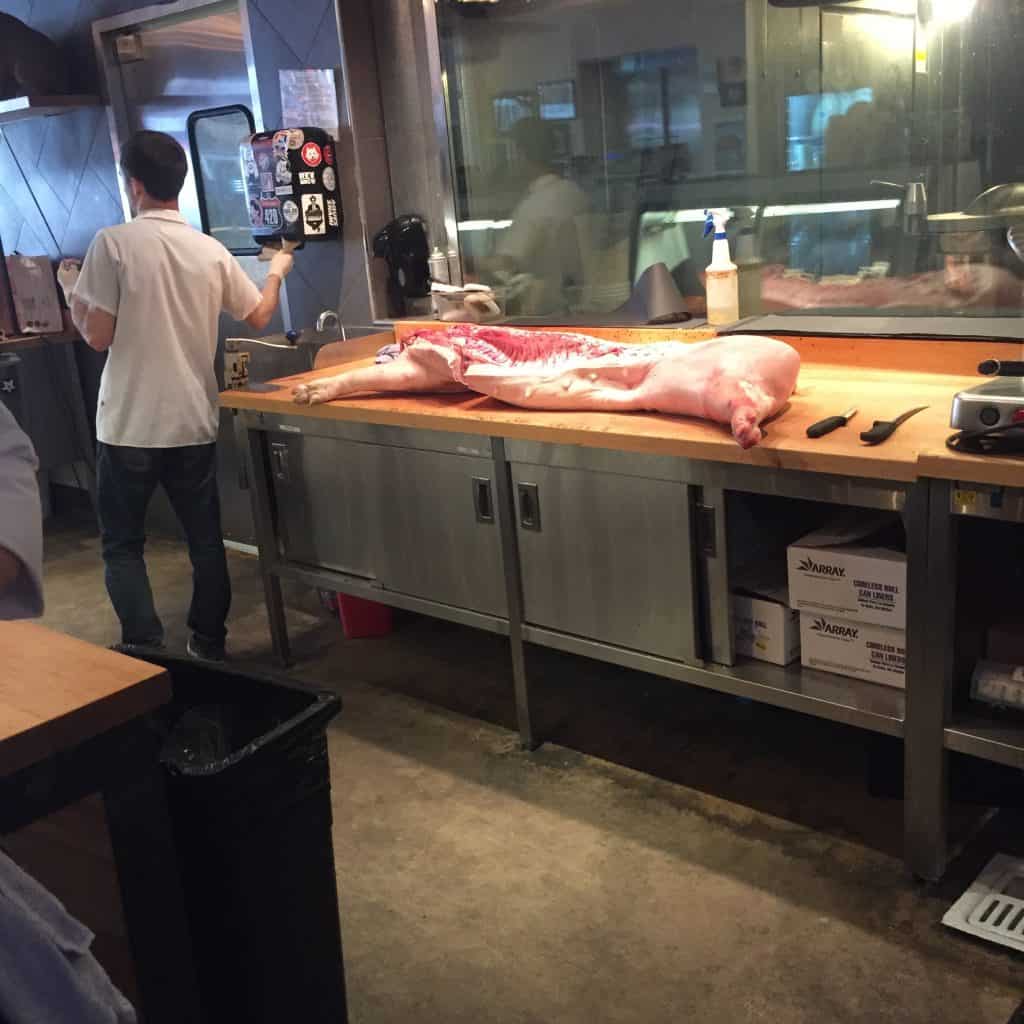 And man oh man did we have a lot of mezcal for folks to try, including a few not-yet-in-the-market surprises. There was even Cervicería Allende – a craft beer from San Miguel de Allende making its way into the US market. Additionally a couple of maestro mezcaleros from Oaxaca – Carlos Mendez of Cruz de Fuego and Don Armando Isidro Aquino of A Medios Chiles – were able to make it, and gave an interesting presentation on their experiences and on-the-ground perspective on the world of mezcal.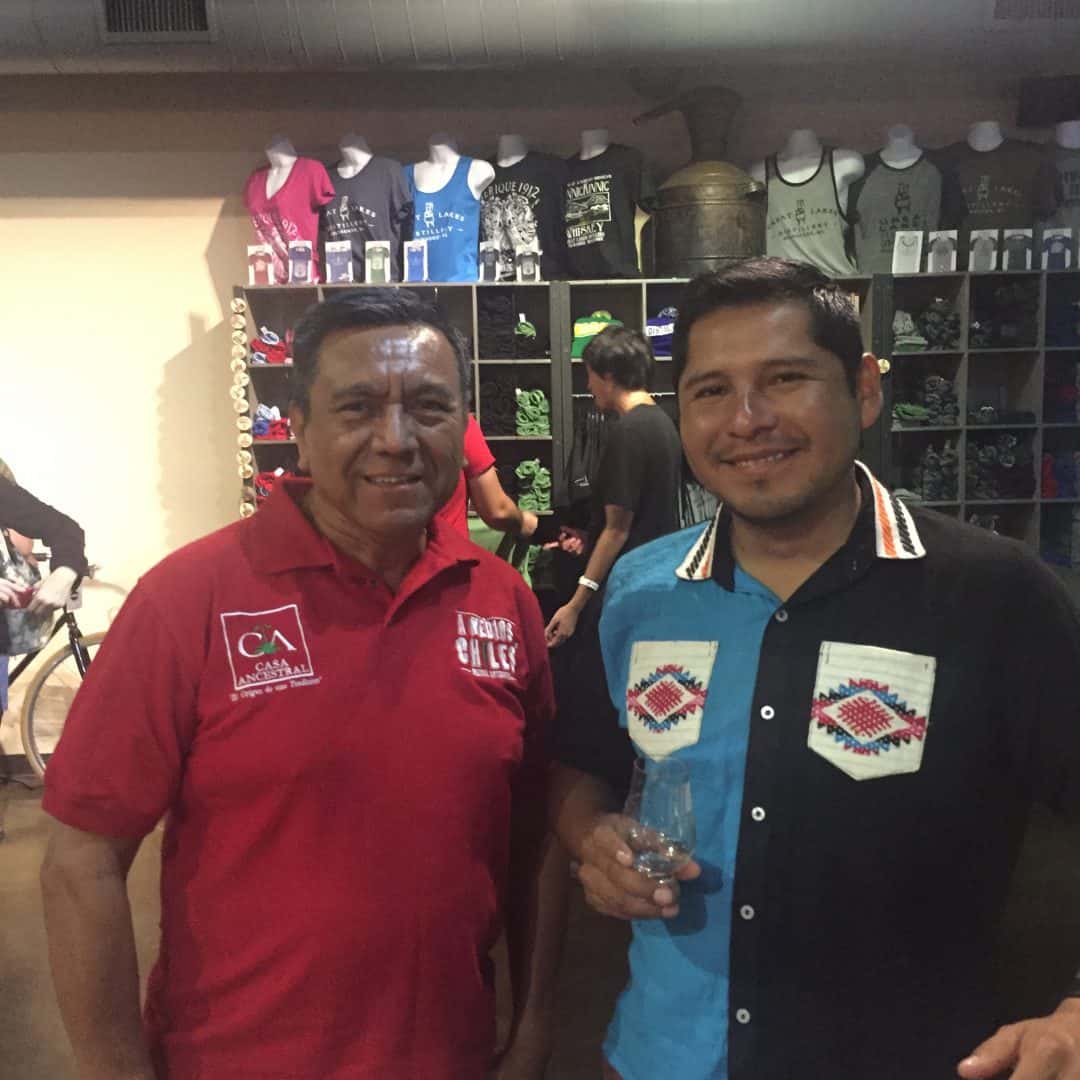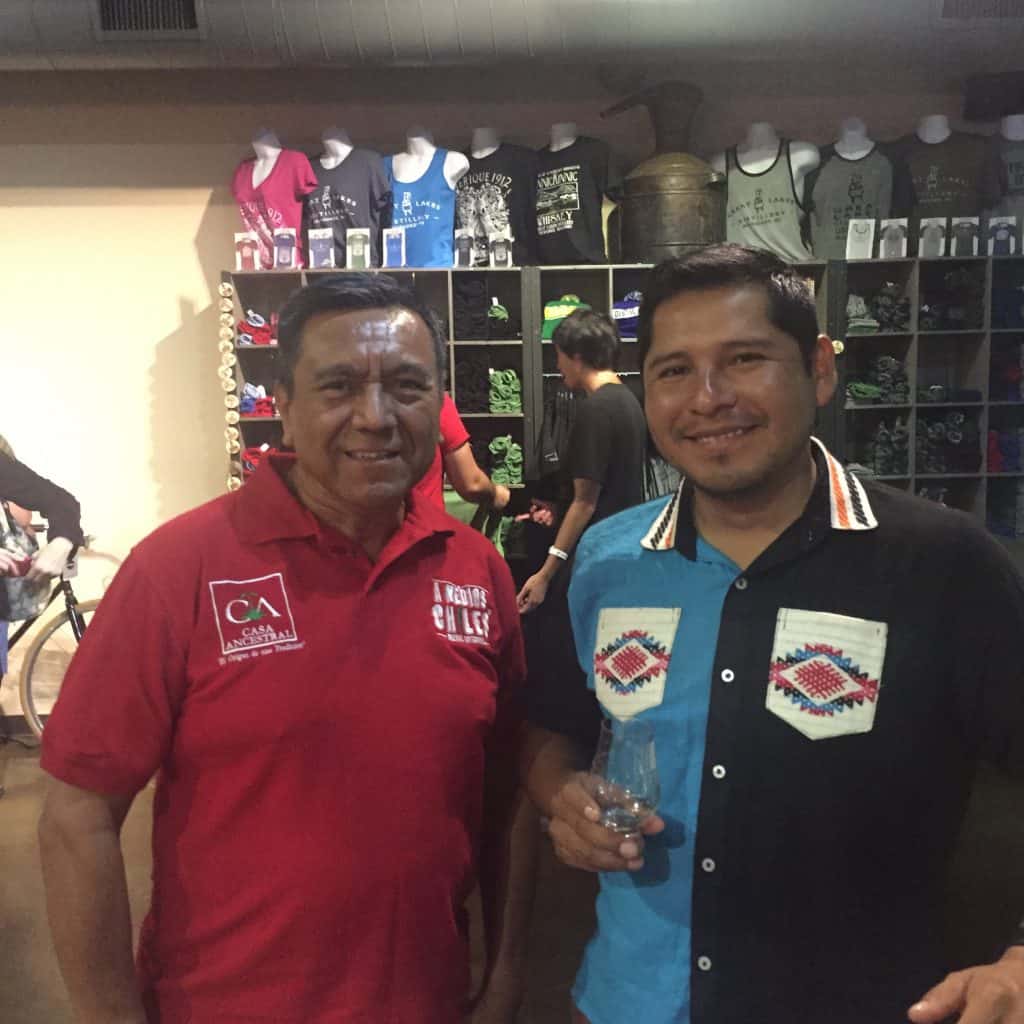 Let's take a minute to dive into the food at the event which was out of this world. We were blessed with the restaurants that participated and can't thank them enough for what they added to the event. Jonathan Zaragoza of Birrieria Zaragoza hit it out of the ballpark with his squid ink tostada topped with a braised tripe. Dan Salls of the soon to open Quiote blew though his al pastor tacos in no time – no wonder given the perfectly cooked pork. Dove's Luncheonette served a very seasonal apple cider mezcal cocktail alongside a refreshing blue fish escabeche. Ixcateco Grill served up a delicious salad that was so fresh and tangy alongside a prickly pear, aka tuna fruit, and mezcal cocktail. Finally,  Chef Carlos Gaytan of Mexique had a Cochinita Pibil with Wahaka Mezcal that showed why he is one of the best Mexican chefs out there!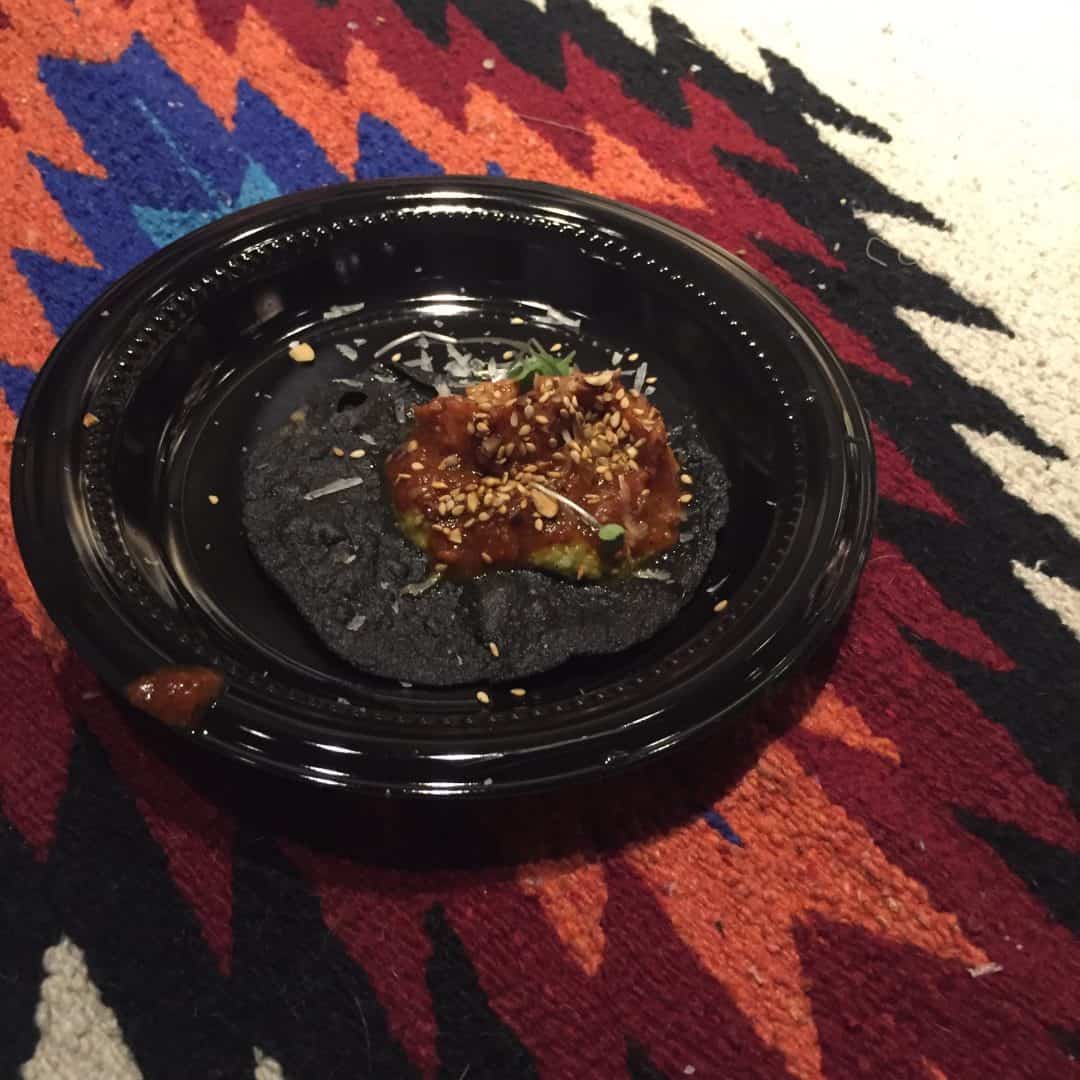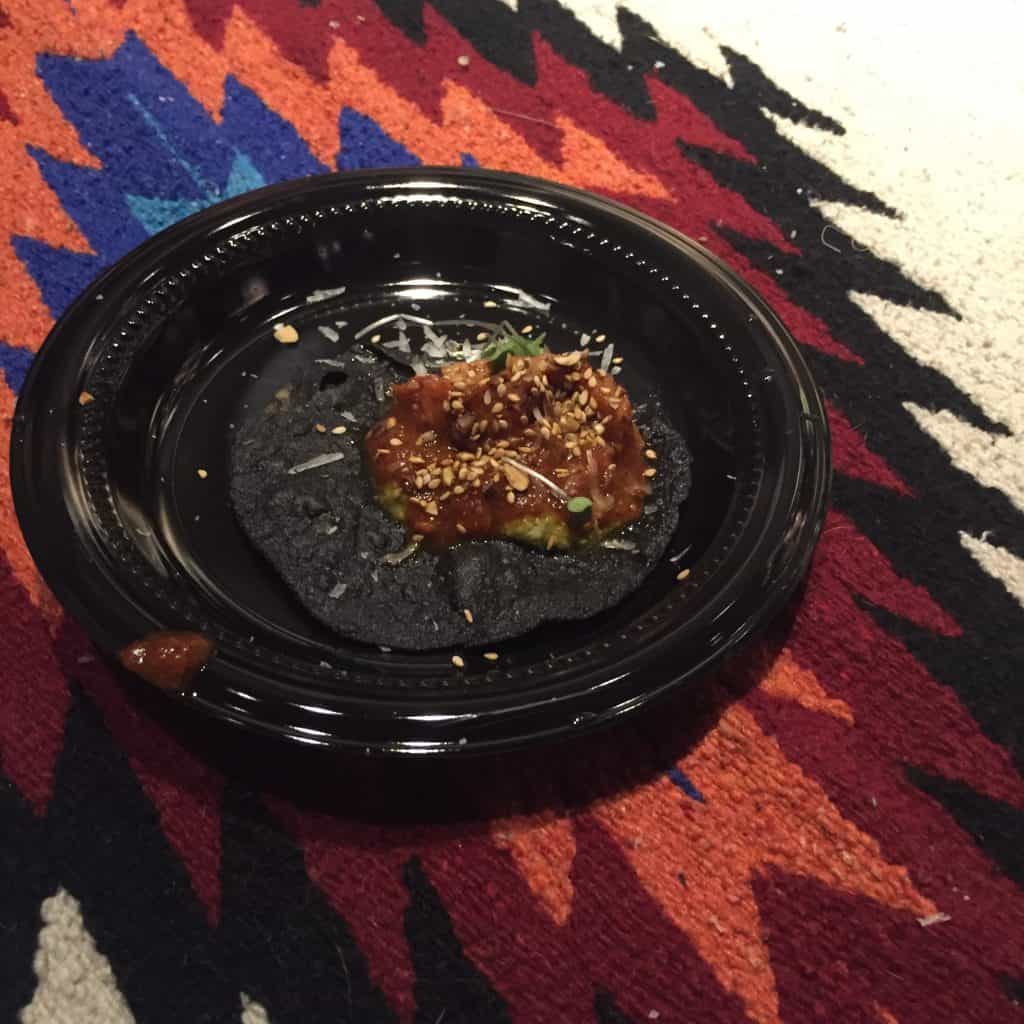 As for the mezcal, the sheer range of what was being tasted was extensive. Regionally speaking there were mezcals from Guanajuato, Durango, Guerrero, San Luis Potosi, Michoacan, Puebla, and of course, Oaxaca. This type of representation gives people a chance to understand not only the stylistic differences in production, but also the influence that different maguey, terroir, and water sources have on flavor. In addition to the Meet the Mezcaleros presentation Jay Schroeder of Las Flores Mezcaleria gave a talk that delved into these flavor differences and what that means for the world of cocktails.
It was all so much fun that the time completely flew by and before we knew it, it was over. Already the ideas are buzzing for next year. We'd love any thoughts or suggestions on things folks might want to see. Here's a little video our colleague Adrian Vazquez took to give you a sense of the scene.

What are some of the big takeaways?
All big cities are not alike. The New York market seems to be the more cocktail driven. That's not to say cocktails aren't big in Chicago, but it seems to have made the jump to embracing neat faster than New York.
Chicago loves its Mexican food, as it should with its long history and innovation with the cuisine.
People love the stories behind the mezcal, the more personal, the better.
Don't forget the state north of the city. Wisconsin, with its love of brandy and whiskey is a natural expansion market. Can't you see a flask of mezcal at a Packers game or drinking it alongside a brat?
This market has nowhere to go but up. Several more agave centric restaurant/bars are in the works, and it is entirely possible that Chicago could eventually become the number one market for mezcal in the next two years.
A huge thank you to Lou Bank for all of his help in making this happen and to Chop Shop for being such a great venue. To the awesome folks at Pilsen Outpost who brought such beautiful art for the tiendita they set up, to our stellar volunteer Ariel Aguilera and to all of our restaurant and mezcal participants – a very big thank you! Now, on to Mezcal: Mexico in a Bottle San Francisco on November 13th!
Check out our photo gallery below to get a better sense for the entire Mezcal: Mexico in a Bottle Chicago experience.