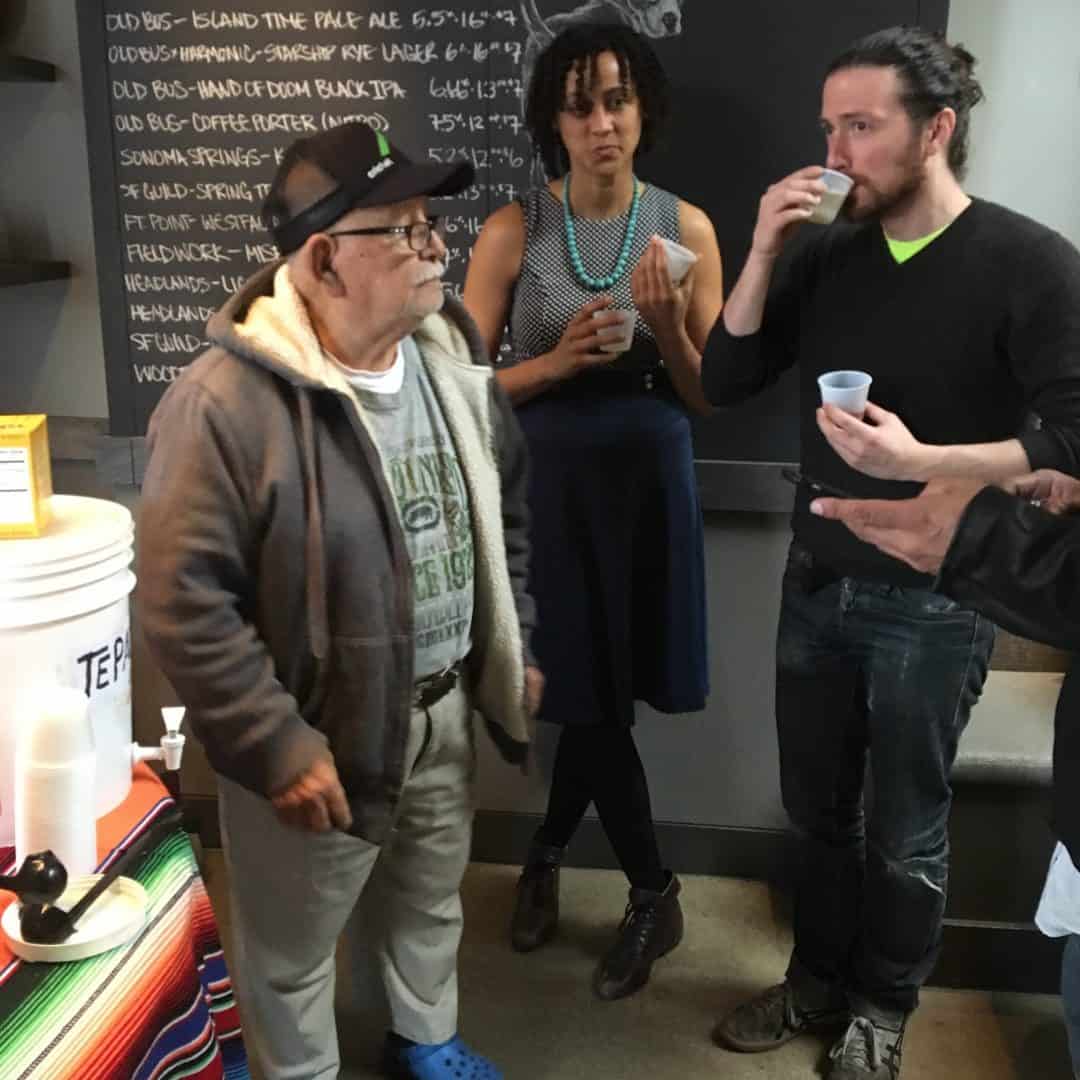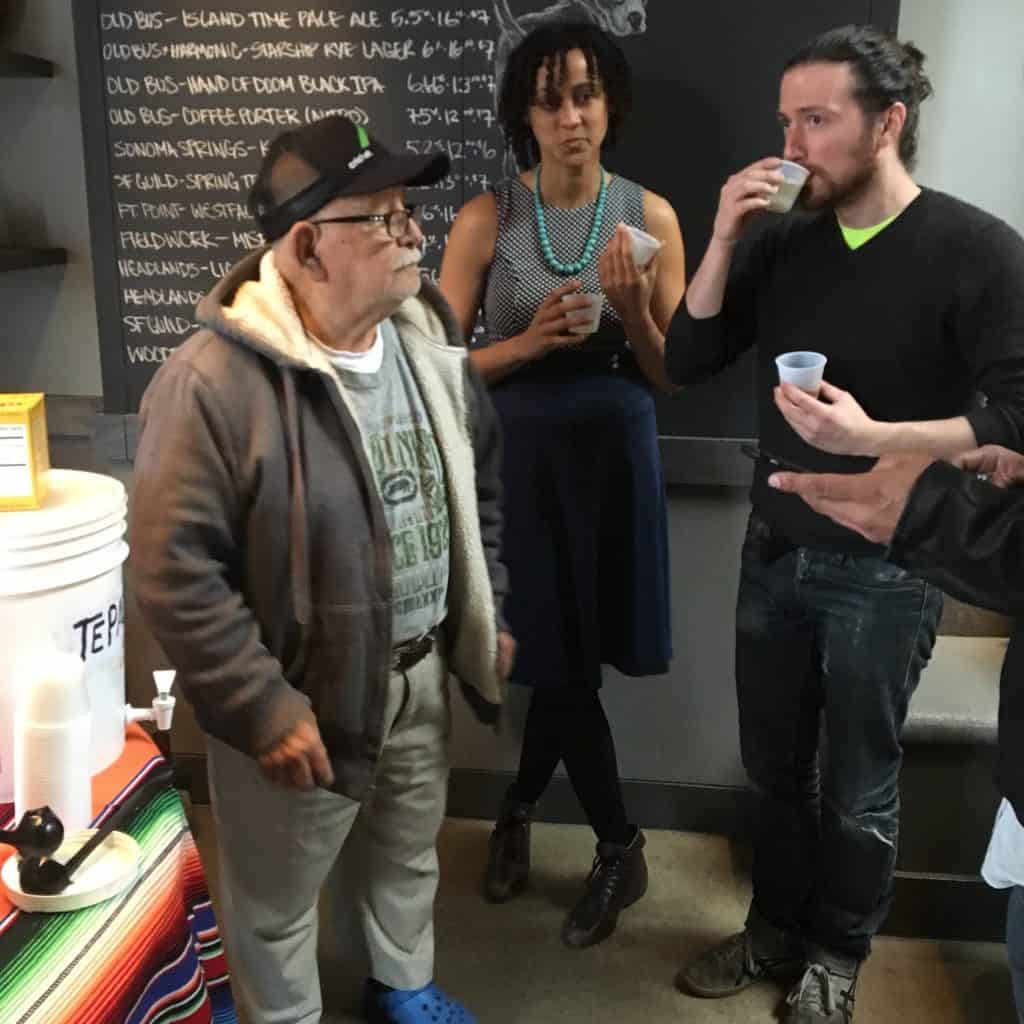 What a time was had at our very first (and completely sold out!) Pop up Pulqueria, hosted by Old Bus Tavern in San Francisco's Mission District. Little did we know the sky would open up and unleash a torrent of water, making it the perfect night to eat pozole, drink mezcal, and of course, wash it all down with some fresh pulque, tepache, and curados.
Salvador Gonzales of Oakland by way of Uruapam, Michoacan, held center stage as he explained the history of pulque, how it is made, and how it keeps him so spry (Salvador is 86 years young.) He also brought some tasty traditional taco makings – chicharron en salsa verde and morcilla, a blood sausage, which paired so well with the pulque, and had several attendees near tears with excitement.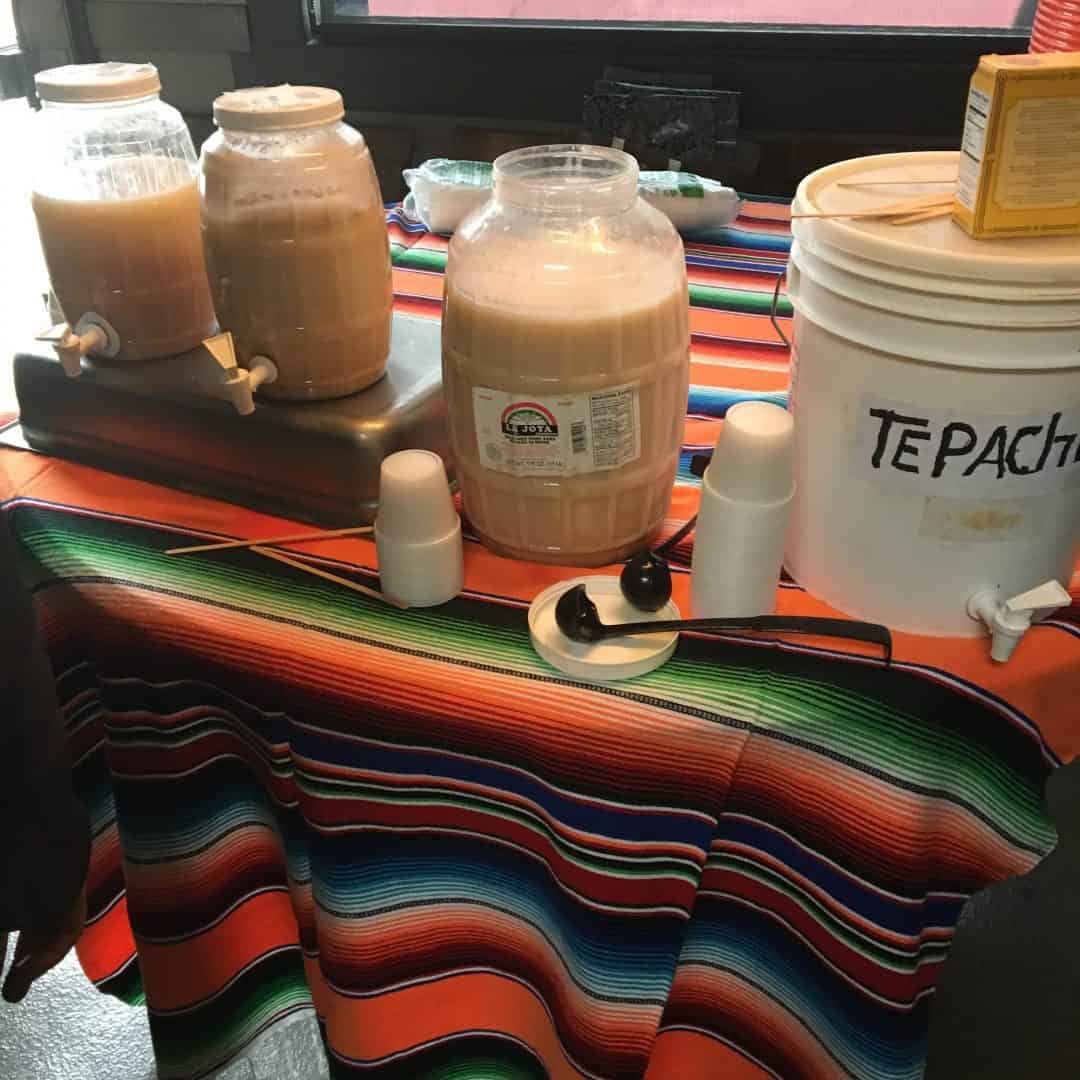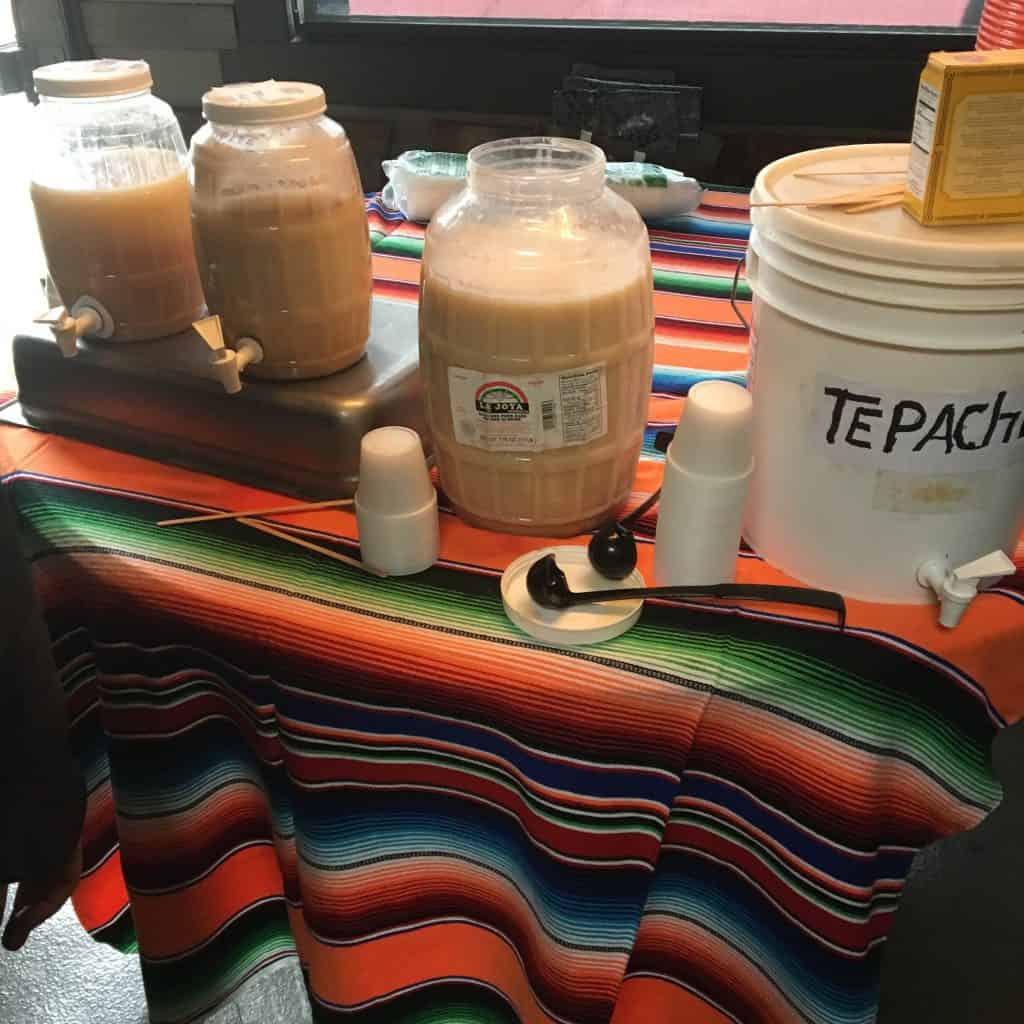 In addition to the traditional pulque, he also brought some curados for folks to try – a mamey, piña colada, and pulque with avena. And finally, some tepache, a fermented beverage made from the peels of pineapple. It was fermentation heaven.
Raza Zaidi of Wahaka Mezcal poured mezcal on the other side of the room, and at the bar, OBT's Ryan Linden served up a delicious "winter margarita" – blood orange, lime, grapefruit and Wahaka's Espadin Joven.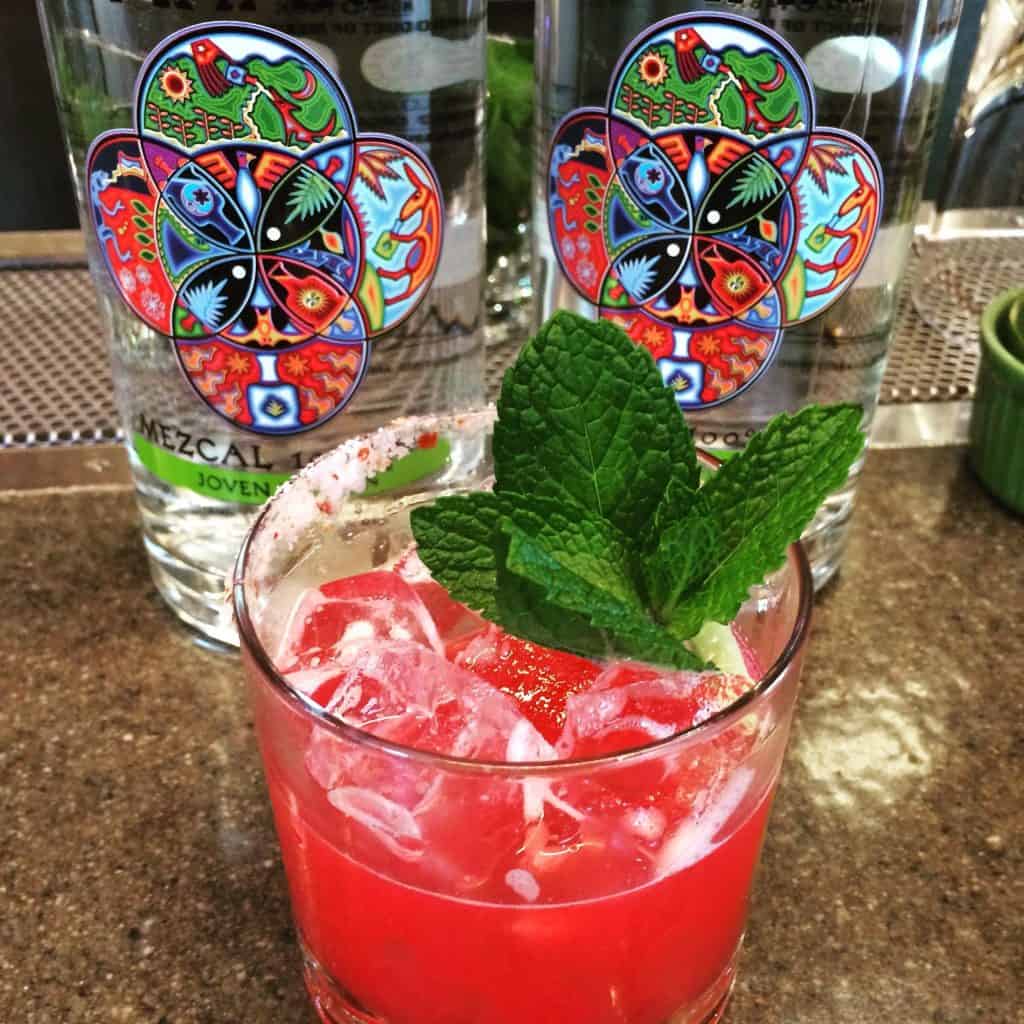 And finally, the pozole. Chef Jimmy Simpson made a pozole that was out of this world. Making a pigs head broth, and using hominy from Tierra Vegetables, it was beyond sublime. The deep red color from the chiles, the huge hunk of avocado, the radish, cabbage, lime and of course oregano was worth the price of admission alone.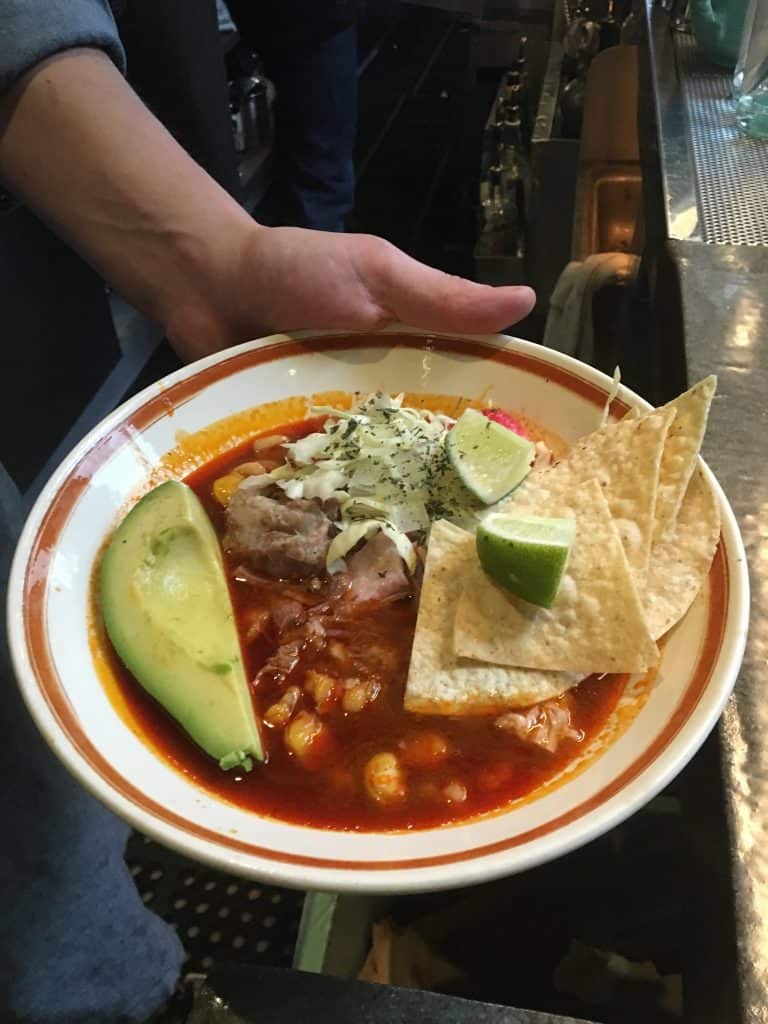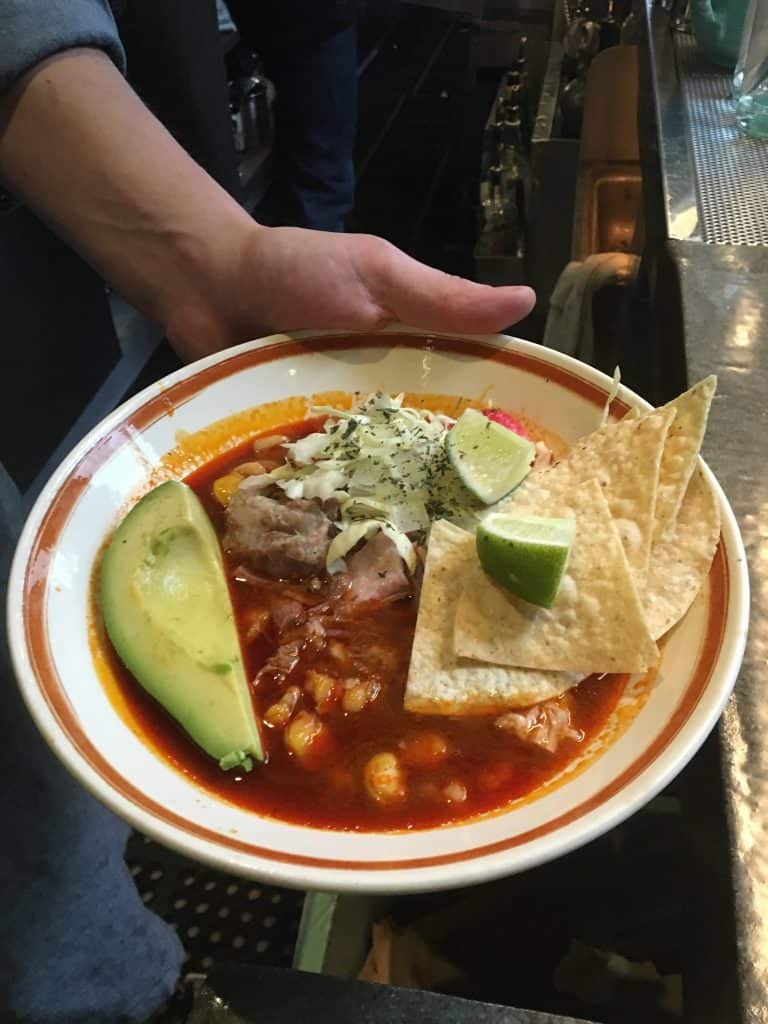 The bar has been set very high and we look forward to the next one in May on the other side of the bay.