Here's a quick update from Mezcalistas correspondents and fellow travelers Doug Wheeler and Peggy Stein from Michoacan. They traveled there this June and July sourcing crafts for Peggy's business Mexico By Hand which guides tours through Michoacan and brings high quality artisanal crafts from the state into the United States. She regularly imports incredible finds which are sold at various museum stores and her web site. I cherish the pieces that I own, the only thing that's keeping me from buying more is an aggressive budget.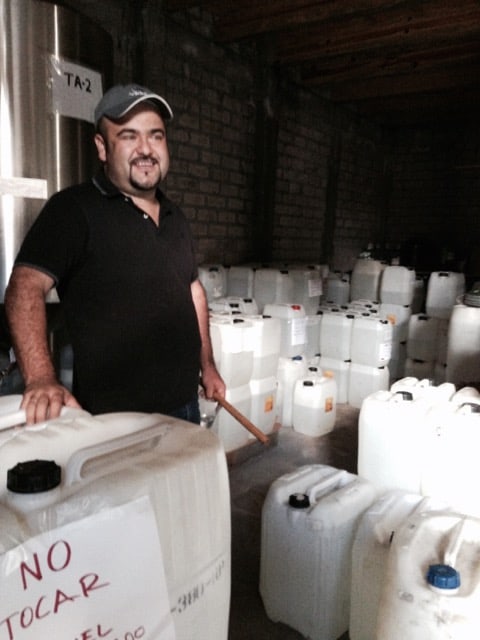 This last trip Doug and Peggy visited the Don Mateo vinata in Rancho Pino Bonito, municipio de Morelia, estado de Michoacán, Mexico where they sampled a flor mezcal made from a cupreata agave fermented 4-5 days resulting in an ABV well into the 60 percent range. Per Doug "Oh and it tasted smooth. Very smooth." Here's Peggy taking a sip. Note the slamming t-shirt.
The family boasts four generations of mezcal makers who have survived through the thick but mostly thin of life in the Michoacan countryside.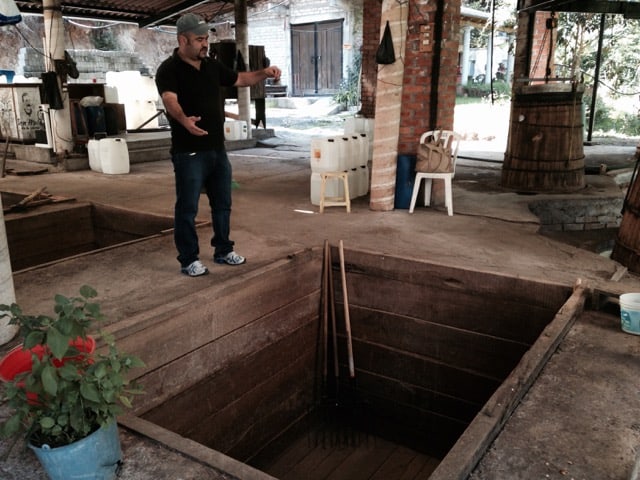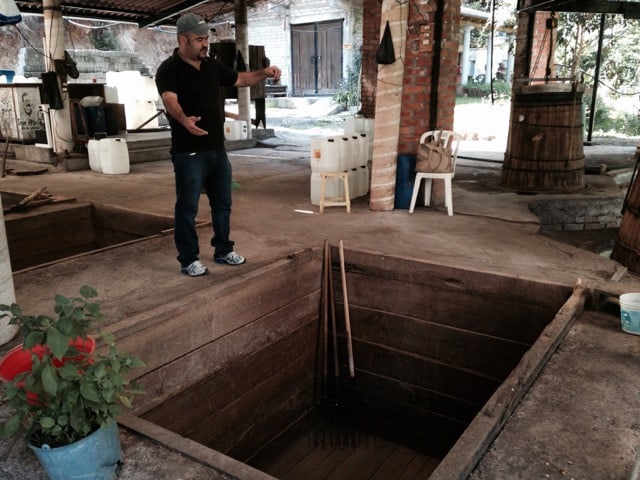 Emilio, his father and uncle run the vinata. Emilio is in charge of production and other business decisions. Emilio is actually American because he was born in Houston but has since lived his entire life in Mexico which adds yet more wrinkles to our cross border lives. Among the many fascinating things about this vinata and the world of mezcal in Michoacan is the level of cross brand collaboration. Doug was introduced to Don Mateo by Juan Mendez from
Uasïsï Mezcal
which you may have been lucky enough to sample at last year's
Mexico: Mezcal in a Bottle
and will almost definitely find on shelves later this or early next year. That level of collaboration is really nice to see among competitors, they clearly understand that they're stronger together when working to export to the American market. We don't know when Don Mateo will reach the United States, keep your eyes peeled!