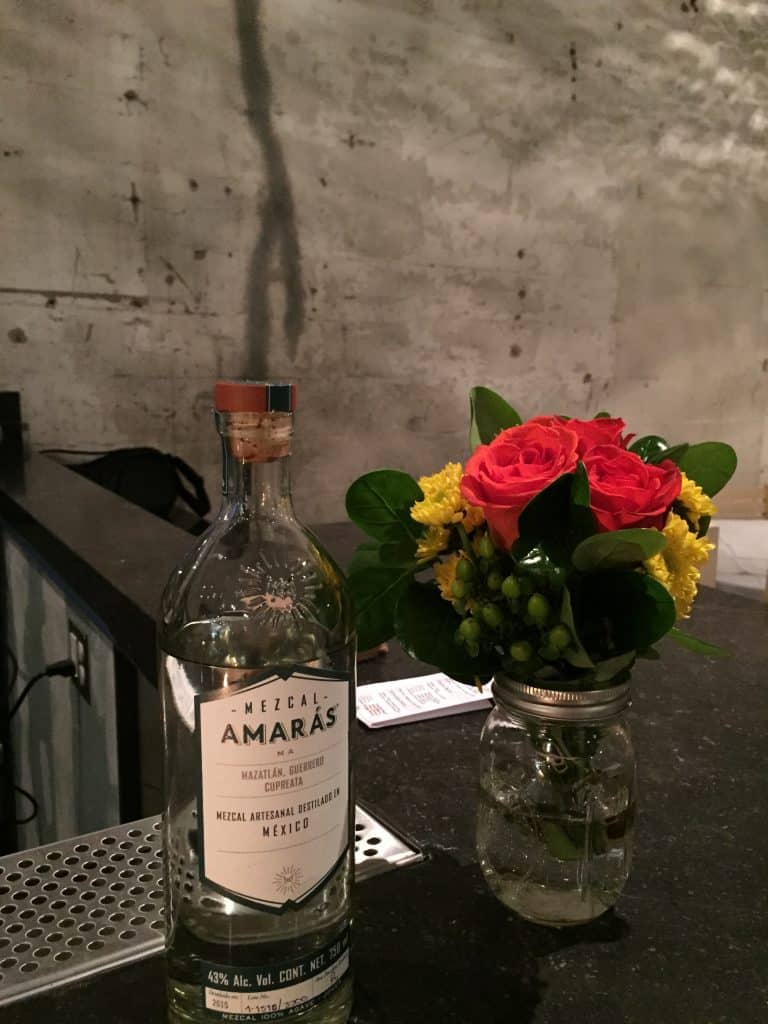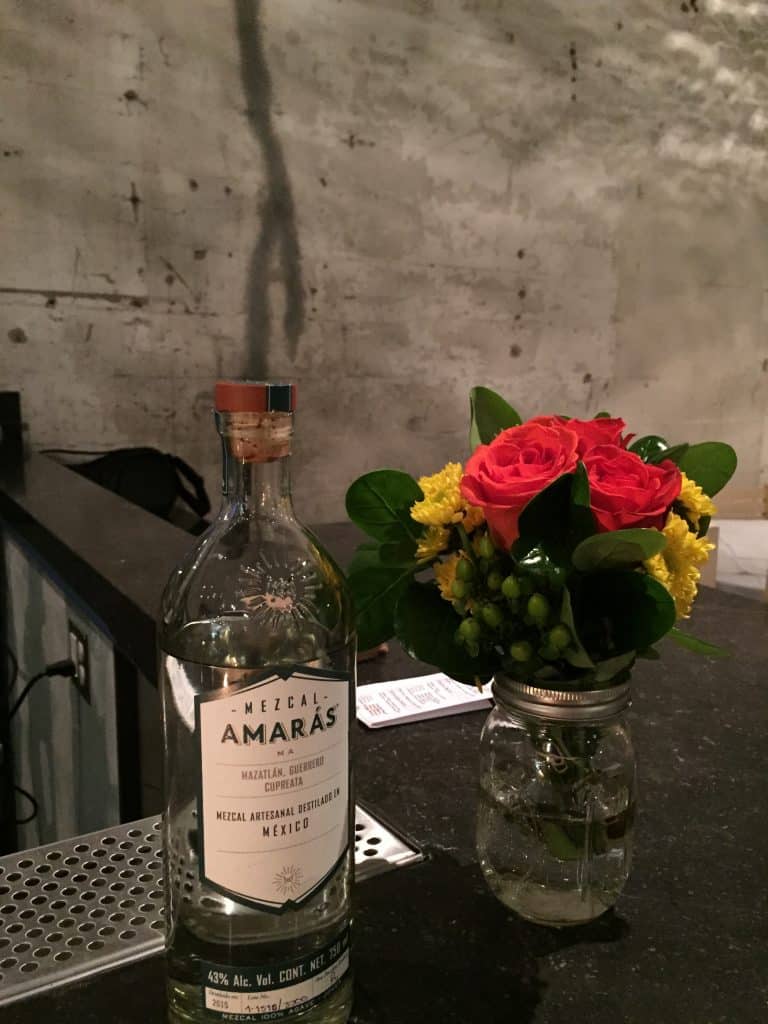 Last night Susan and I were fortunate enough to attend the formal launch tasting for Amarás' cupreata at the rapidly assembling Cala, Gabriela Cámara's much anticipated stateside restaurant. The focus of the evening's conversation and speeches was clearly sustainability. Gabriela addressed the topic directly as she spoke of her her history at Mexico City's well lauded Contramar which she launched 17 years ago as a seafood restaurant in a city hours from the nearest coast and more than a mile above sea level. As she explained last night, Mexico's rather unique economic and political centralization means that pretty much all seafood flows through the capital before it's shipped anywhere else which meant that she got the pick of Mexico's freshest seafood.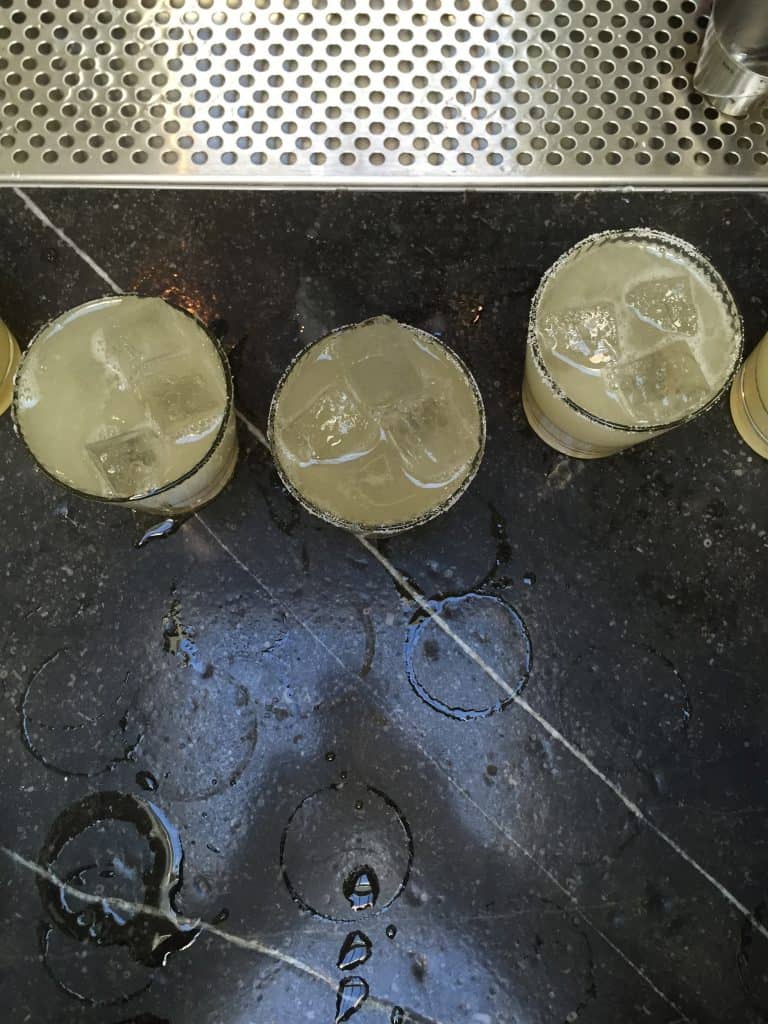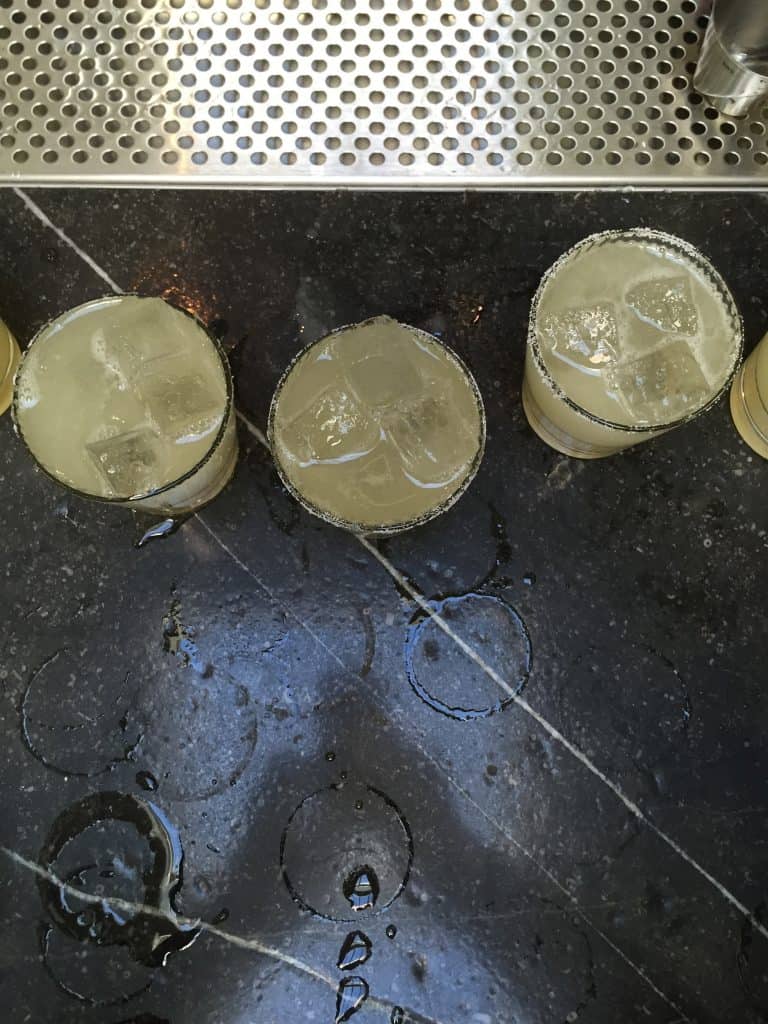 Contramar is now a well established step on the international restaurant circuit and justifiably so. It's tuna tostadas are reproduced by restaurants across the globe, it has a sister restaurant across town, and Mexican seafood is definitely of the moment. Cala is perched ready to ride that wave with a focus on seafood from Northern California but it was funny to hear Gabriela lament the limitations it poses. She wants her kitchen just to use local produce but keeps running up against how different it is from the ingredients in classic Mexican dishes. That's the sense of place you get wherever you're eating, fish in Veracruz, lobster in Maine, crab in San Francisco. Once you carry a national cuisine away from its native produce you get something different, if you embrace it you get a new hybrid like San Francisco's Italian adapted to California = Zuni. Ditto for Berkeley's California+France+Italy=Chez Panisse. From the tastes of octopus salad, halibut crudo, and a wild mezcal touched granita it's clear that Cala is adapting nicely and will refresh the Northern Californian approach to seafood. While Mexican food is taking over the country this level of cultural and ingredient oriented adaptation is exactly what we need to inspire local home chefs as well as global restaurants.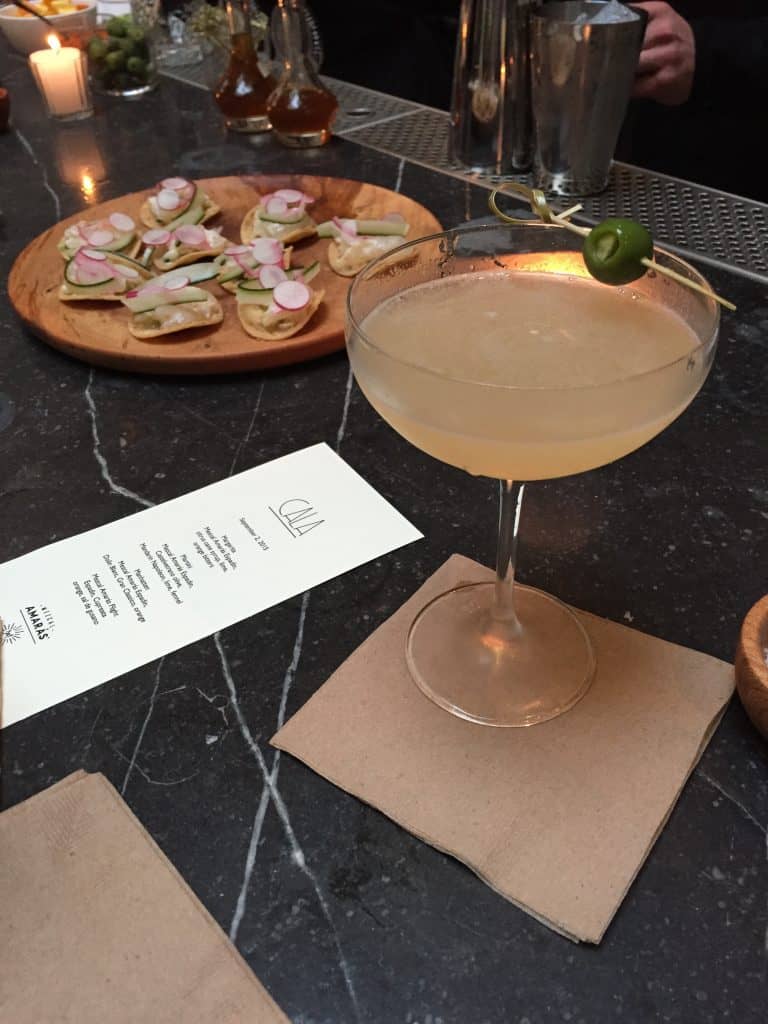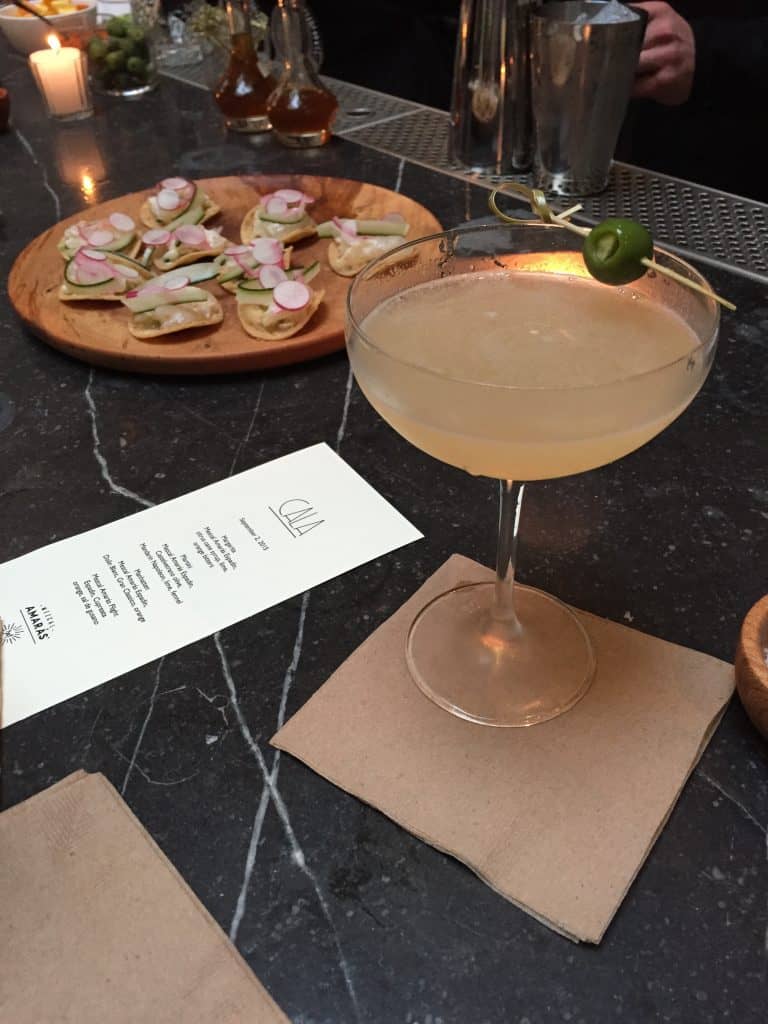 But Cala's opening is two, perhaps a few weeks away so we'll all have time to truly appreciate it's interpretation of Mexican in San Francisco. Last night was also dedicated to Amaras' second bottle, a cupreata from Guerrero. Cala's bar served up a trio of interpretations of classic cocktails which auger well for its future. Riffing off that whole conversation of cultural adaptation the margarita featured Amaras' espadin along with citrus cane syrup, lime, and orange bitters for a refreshing version of the cocktail classic. From there it only got stranger because the martini zig-zagged across cultural boundaries combining Amaras espadin, Mandarin Napoleon, lime and fennel to arrive at a construction that is wholly of San Francisco's current cocktail culture and no where else. Suffice to say that Cala's idea of a Manhatten was equally adventurous. These cocktails will be part of Cala's final cocktail menu and will be supplemented by many others inspired by the bounty of Northern California's fruits and vegetables. We can't wait to see what else they will present.
But wait: Weren't we at Cala to taste mezcal? We tried it in cocktails but the best way to drink it is straight up which we certainly did in Amaras' custom glazed copitas. I already have tasting notes for Amaras' espadin which is widely available. The cupreata was released in time for this year's Tales of the Cocktail and has been rolling out slowly across the country so you should be able to find it soon.
Amarás Cupreata
NOM O239X
Maestro mezcalero: Don Faustino Robledo
Denominacion de Origen: Mazatlán, Guerrero
Agave: 13-year-old cupreata grown between 4,000-6,000 feet above sea level.
ABV: 43%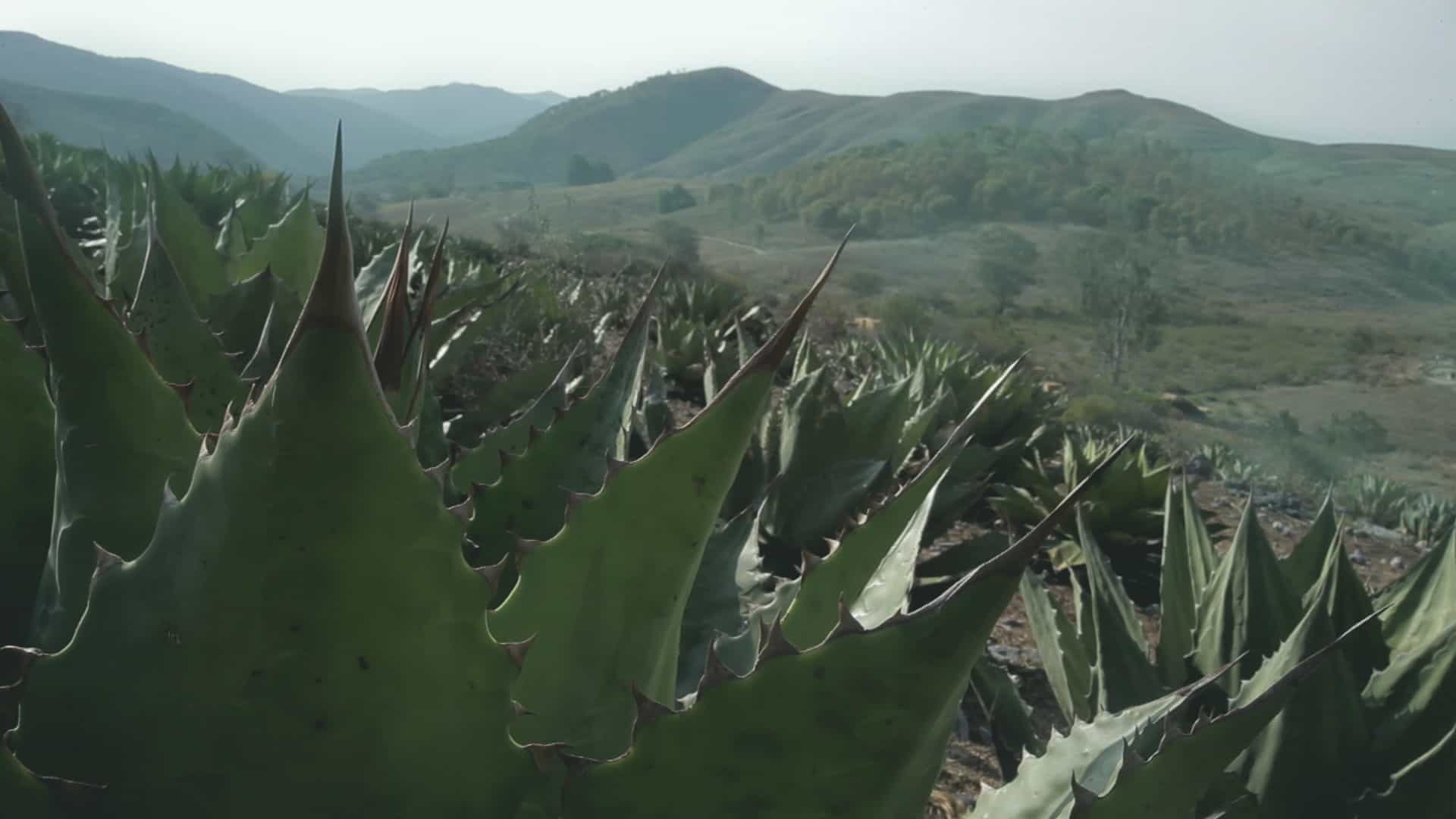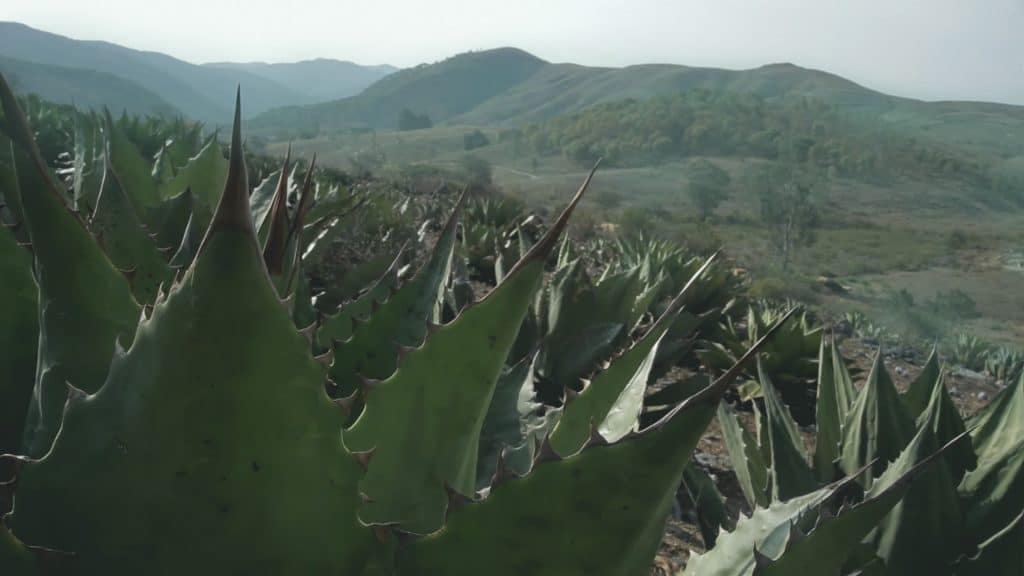 Like most cupreatas, Amarás' interpretation is wide and fruity in the mouth. Unlike many it's not overly viscous so it doesn't coat your mouth. The flavor starts with big agave fruit and then thins out to an interesting vegetal mix of fresh bell peppers. As one taster noted that means that you could drink it all night long. I'm not sure about that level of hyperbole but it's definitely elegant enough to sip over a long evening, especially if paired with food, preferably a dish with a bit of acid or spice like the halibut crudo that was served last night.
The funny thing is that the Amarás cupreata origin story has everything to do with food. While the company founders were out searching for a good cupreata in Guerrero they stopped at a roadside barbacoa, tasted the mezcal with the meat, thought 'this is good,' and kept going. It was only after tasting other mezcals and returning for more of the barbacoa that they realized it was clearly their favorite of the bunch. That food driven identity is something I'd love to see more of in the mezcal world. There's nothing like BBQ and mezcal, sushi and mezcal, you name it – there's a mezcal tailored to a dish.
So, why did we sandwich tasting notes in the middle of an article about sustainability? Well, among other things Gabriela also noted that Amarás is devoted to sustainability which is important in its own right and for the mezcal world as a whole because – all together now – mezcal comes from agave and if we don't ensure that agave is sustainably cultivated there won't be any for future weddings, funerals, and casual week night tippling.
I know that sustainability is a buzz word and one that's deployed as a marketing term of art exactly because we're all so hypocritical in our consumption of bottles of mezcal shipped thousands of miles but the bet is that we can improve this situation environmentally and economically. Call it transformative capitalism or coin your own term. Amarás is doing its part to pull all these disparate strands together. As Anchor's brand representative, the wonderful Georgiana Green, noted the brand was founded by a social worker and focuses on giving back by making their product and process as sustainable as possible. Just like Gabriela's limitations, Amarás has to work within constraints: They focus on environmental initiatives that reforest ten agaves for every one that is harvested for their mezcal and paying premiums to their mezcaleros while also contributing to their local communities. All that doesn't make the mezcal taste better, that's a given baseline, but the focus on sustainability as an integral part of a product is a good and important thing.