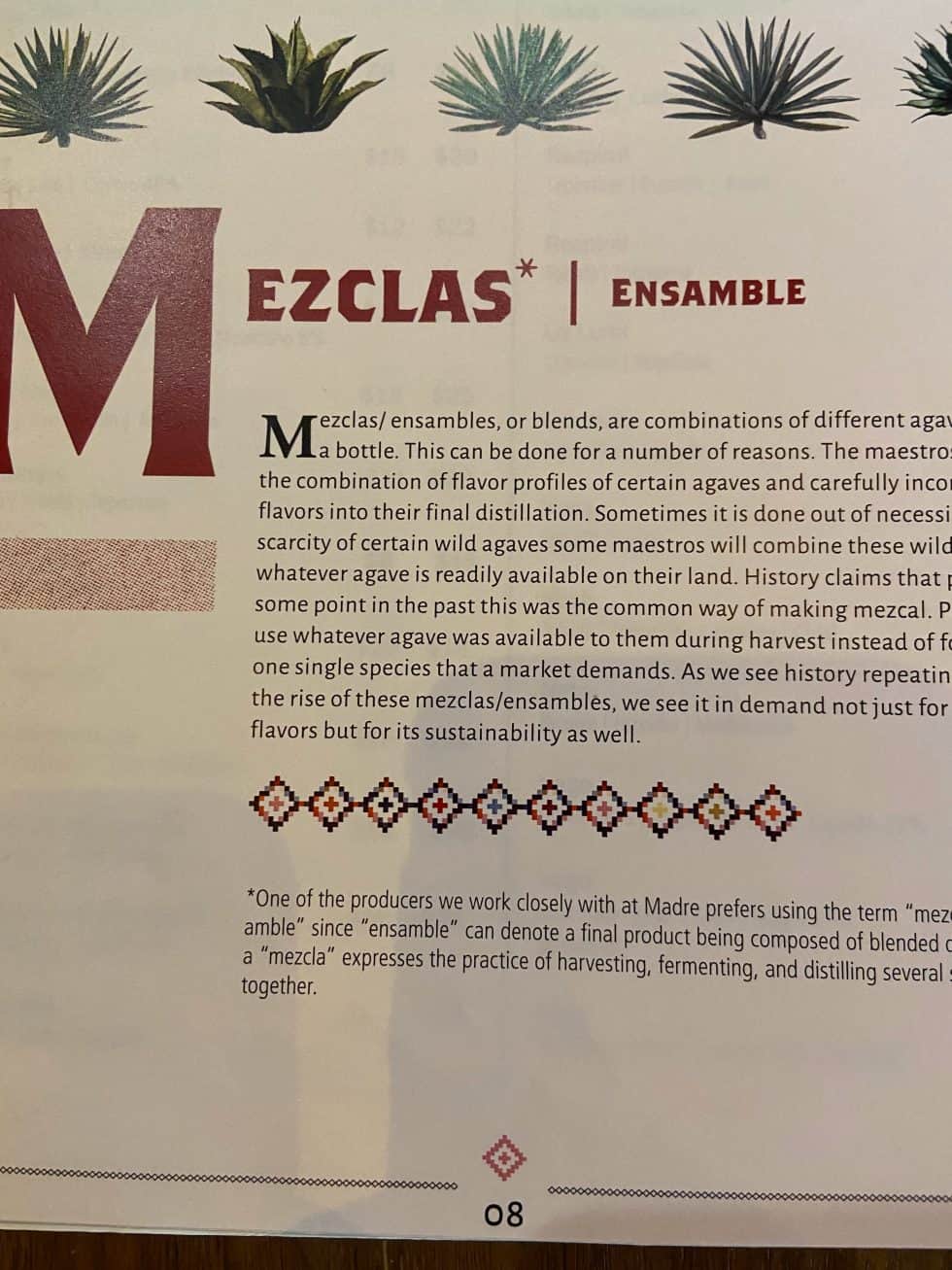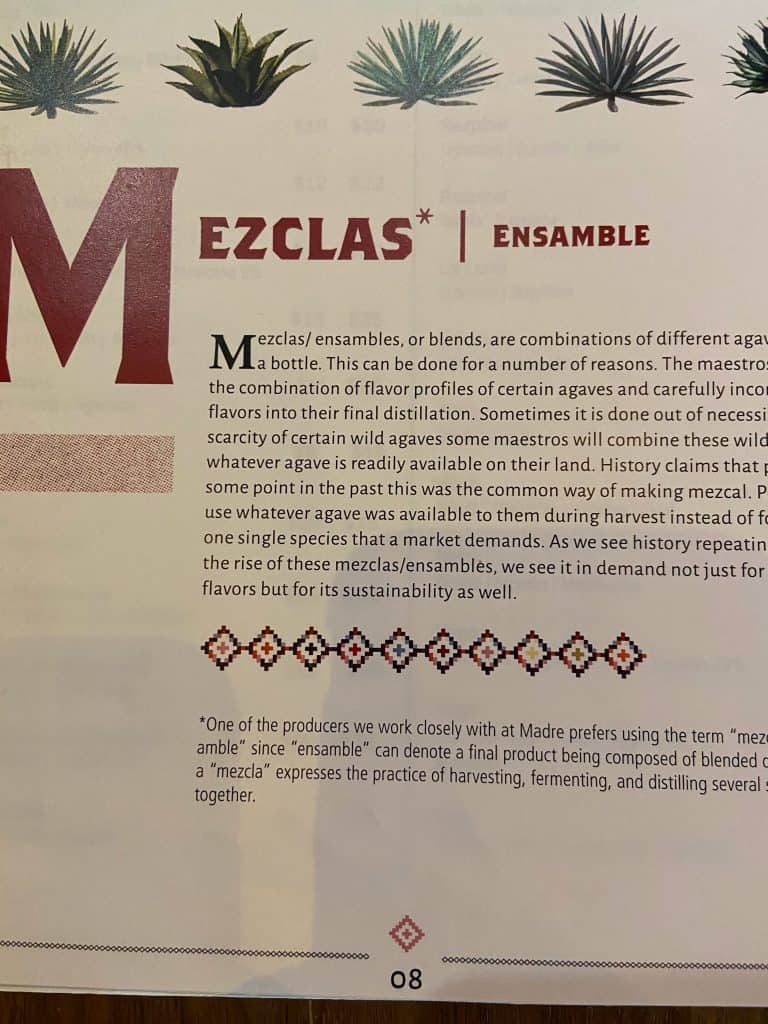 Mezcla means mix or mixture in Spanish. It's used by some to refer mezcals blended after distillation. The point of distinction is between mezcals made from different agaves that go through the entire distillation process together which are commonly referred to as ensembles.
The idea of a mezcla is relatively new, most likely emerging in the early 21st Century. Traditionally mezcals were made from all of the agave that was ripe in the area at harvest time. As demand for mezcal grew producers and their business partners began making single agave mezcals in the late 20th Century, most likely inspired by other spirits and wines. Later on they started blending batches of single agave mezcals.
While there is no legal definition of mezcla or ensemble, some traditional mezcal makers insist that it is an important linguistic distinction because an ensemble reflects traditional practices and is a far more labor intensive operation which requires much more knowledge and nuance. Here is a deeper dive on the entire topic of ensembles and mezclas.